One of the most underrated products in the skincare industry is the humble toner. Most people chose to skip it as they think it does not make much difference to their skin. Today we are to answer some questions like what is a face toner, what does toner do for skin, when to use toner on face, how to use face toner, how often should you use toner on your face, toner before or after moisturizer, skin toner benefits etc etc etc. We are also going to introduce you to 10 best toners for face and where you can buy them online.
What is Face Toner?
Most people often think that toners dry out the skin. This myth developed because some toners contain witch hazel or alcohol which dries out the skin. A good toner is basically a liquid or wash which is loaded with antioxidants and reduced enlarged pores and redness thereby giving your skin a smoother appearance. A toner should be chosen according to the skin type.
What Does Toner Do for Skin?
If you are wondering about what does toner do for your face then you need to know these 5 basic functions of a toner. These skin toner benefits will help you understand the importance of a toner in your skincare routine and why you need a toner.
Some of the benefits of a skin toner:
It helps to maintain the pH balance of the skin.

It shrinks large pores to give a smoother appearance to the skin.

It gives an additional cleansing to the skin and removes residual dirt and grime.

Hydrating toners help to bind the moisture to the skin and prevent moisture loss.

It acts as a barrier between the skin and the environment.

It soothes irritated skin and reduces redness.

It helps the other skincare products to absorb better into the skin.
How to Use a Face Toner?
If you are wondering if you need to use a toner before or after moisturizer, the answer is simple. Toner is the middle step which comes after cleansing and before moisturizing. The best way to use a toner is to saturate a clean cotton pad with the toner and wipe it gently on your skin.
Make sure you apply it to the neck as well. If you think a cotton pad absorbs too much product then you can use a tissue as well. It is important that you buy a toner which suits your skin and always go for the alcohol-free version.
How Often Should You Use Toner on Your Face?
Ideally, a toner should be used twice a day. If you are thinking about what does toner do for skin in the morning, it actually preps your skin for the day. It is to be used before applying moisturizer to remove the excess sebum produced during the night. In the evening, it should be used once you have cleansed your skin. Now that you know when to use toner on face, your skin will become more and more healthier with each passing day if you use it regularly.
10 Best Toners for Face:
After the basic burning questions about toners are answered and you now know the importance of using a toner regularly, it is time to introduce you to some of the best toners available in the market. There are so many toners available in the market that one can get confused. These are ten of the most popular toners which are loved by skincare enthusiasts all over the world.
1.Kama Ayurveda Pure Rose Water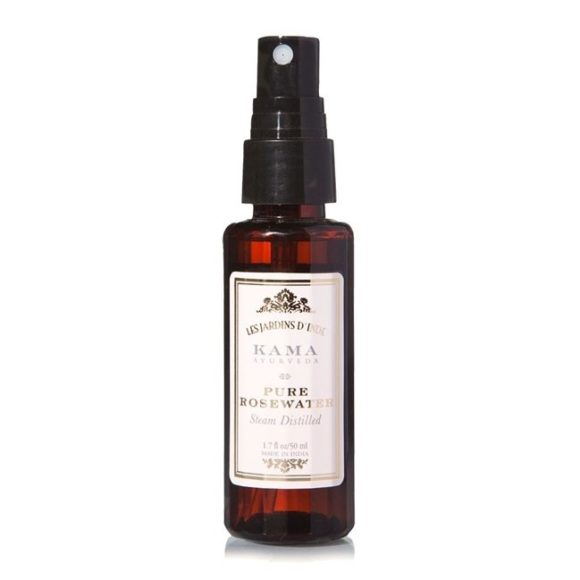 This toner is a face mist cum toner which has a decadent rose fragrance and freshens the skin instantly. It comes in a convenient spray bottle which is easy to use and carry.  It is non-alcoholic and tightens the pores to give you a smoother skin. Apart from all the basic things what does toner do for skin, it also balances the pH of the skin and is quite affordable.
2. Avene Thermal Spring Water
Avene Thermal Spring Water is very famous and is loved by many celebrities. it also comes in a spray bottle and feels very soft and soothing on the skin. It contains thermal spring water bottled at the source with all its skin-benefitting properties. It repairs the skin and reduces redness, sunburn and skin irritation to give you a happy and healthy skin.
3. Neutrogena Deep Clean Blackhead Eliminating Cooling Toner
This range from Neutrogena is known for reducing blackheads significantly and this toner helps in keeping the pores clean and shrinks them to give a smoother look to the skin. The formula is non-comedogenic and controls excess oil. The toner is quite affordable and lasts for quite long if used twice daily.
4. The Body Shop Tea Tree Skin Clearing Mattifying Toner
If you have a blemish-prone oily skin, this is one of the most popular toners available for oily skin. The Body Shop Tea Tree Range is great for absorbing excess oil and mattifying the skin. It gives a shine-free matte look to the skin and controls acne breakouts significantly. To get good results, use this toner with other products from the same range.
5. Kiehl's Calendula Herbal Extract Alcohol-Free Toner
Kiehl's is one of my favorite brands when it comes to skincare and i love their ultra cleanser. This Calendula toner contains comfrey root which is rich in Allantoin. Allantoin is the substance which soothes our skin and provides elasticity to it. This toner is good for all types of skin especially sensitive skin and delicate skin which needs milder products.
6. Bioderma Sensibio H2O Micelle Solution
Bioderma is known for its micellar water toner which is quite multipurpose and removes makeup and provides skincare benefits in one go. It is formulated for sensitive skin and does not irritate the skin at all. It removes all traces of water-based makeup without stripping the skin of its natural oils and balances the pH levels of the skin.
7.La Roche-Posay Soothing & Protective Thermal Spring Water
A thermal spring water like Avene, this toner from La Roche -Posay contains essential minerals and trace elements which have immense skincare benefits. The micro-droplets of this toner are are designed to penetrate the skin deeply to give it the maximum benefits. This toner is suitable for people of all ages from babies to adults.
8.Clinique Clarifying Lotion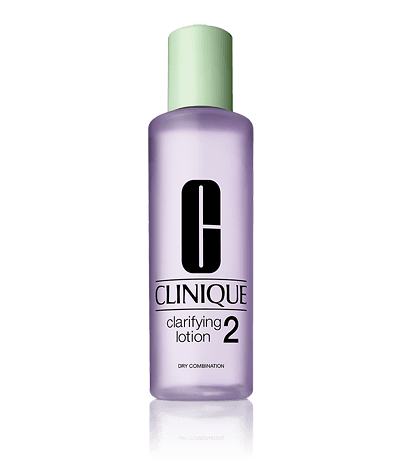 Clinique's CTM routine is one of the best CTM combinations i have tried and this toner cum clarifying lotion is enriched with anti-aging ingredients which treat fine lines and make the skin appear youthful and radiant. It is a bit expensive for a toner as you may wonder what does toner do for skin but one bottle will last for 5-6 months as you need a very little quantity each time.
9.Forest Essentials Facial Tonic Mist Panchpushp
I got this toner recently and have already tried the rose version. The Panchpushp toner contains 5 ingredients which combine beautifully to work on your skin. The formula contains kewra water, jasmine, rose, saffron, and marigold and these ingredients have so many multiple benefits that you will wonder what does toner do for skin. The fragrance is something so divine that you will just keep using this toner over and over again.
10. Innisfree Jeju Volcanic Pore Toner
Made for oily skin, the Jeju volcanic toner from Innisfree is made using a sebum-control technology and uses some of the Korea's best-kept skincare secrets to getting you your dream skin. It is wipe-off kind of toner and it also removes excess oil and sebum along with residual makeup and dirt.
We have discussed all about what is a face toner and what does toner do for skin before sharing with you a list of some of our favorite face toners to include in your skincare routine. Using a toner regularly on your face will not only make your skin look brighter and healthier but will also help keep the early signs of aging at bay.
Which is your favorite toner?