This is always a topic of hot debate. Some say it is just water being sold in 1100; some say it is the best thing they have ever tried! Thermal spa water or mists or makeup fixer mists are all part of the same family. I bought this thermal spa water from Vichy to try and compare it to MAC Fix+.  I bought a travel size of Vichy Eau Thermale Thermal Spa Water.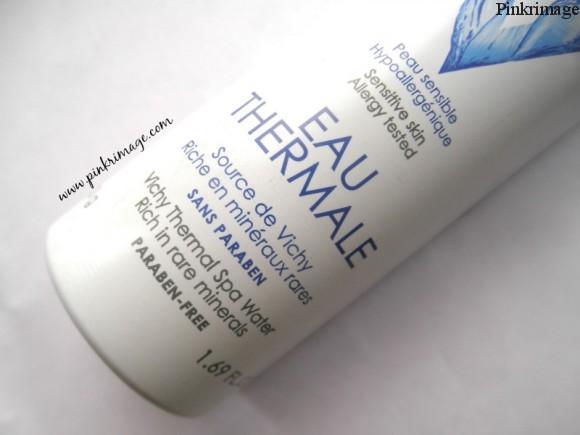 How you can use makeup mists/spa waters:-
1)      Use them as a freshener on hot and humid days. Just spray on your face and they really make you feel energized and refreshed and it does not disturb your makeup.
2)      Use them after makeup to seal the makeup and set it to a natural finish. Often, our makeup becomes powdery and looks very artificial. This is the best way to just put together your look and get that dewy skin.
3)      Use it to moisten your makeup brushes. This is a tried and tested way to improve how your brushes work! The final finish is a lot better than dry brushes.
4)      Use them to prime your skin before makeup. Plump and moisturized skin is the best skin.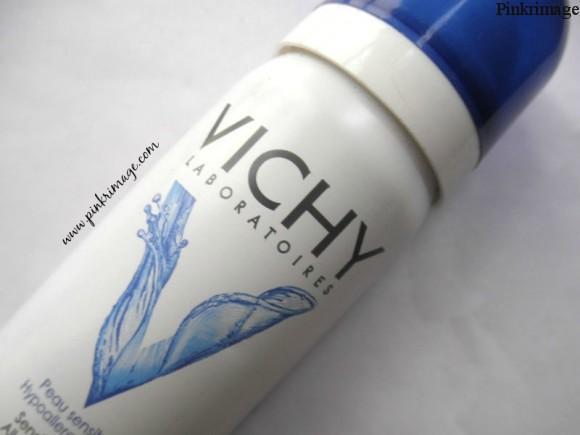 Vichy Eau Thermale Thermal Spa Water is distilled water fortified with 15 minerals which are beneficial for our skin. It claims to hydrate the skin and boost its' natural protective function. It comes in a cute compact packaging and ever since I bought this, it has always been in my purse. The spray is very efficient and I think in cases of thee mists/waters, the spray plays a greater role than the product inside. I spray it in the morning before getting ready and 2-3 times during the day whenever I am feeling dull and tired. It definitely rejuvenates the skin and moisturizes it to an extent. It might not be hydrating enough for winters but will be excellent for the scorching summers. It soothes my skin of any inflammations and I have been noticing that of late, my skin is looking more plump and hydrated.
While I am still not ready to take sides on the hot debate of water vs. mists but I know that I have found a cheaper alternative for my beloved MAC Fix+ for sure. One difference I found between the two was that MAC Fix+ has a very soothing cucumber smell while this is completely fragrance free. I am going to use this for everyday and keep that reserved for special occasions.
For those of you who never understood the concept of makeup mists, this is also something that will not turn the tide for you. For those like me who love their fortified water mists, this is definitely a cheaper alternative if not better.
Price: – 350 INR for 50ml. 650 INR for 150 ml.  Buy online here.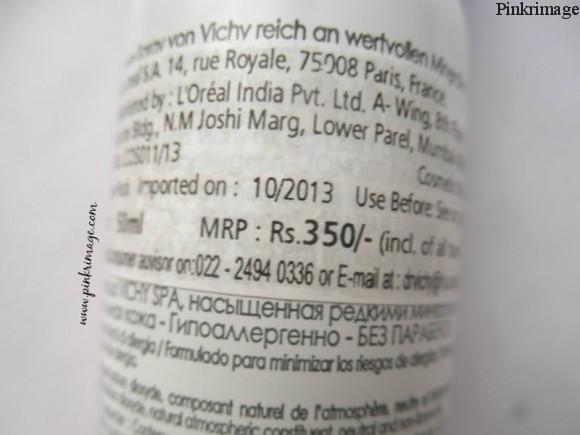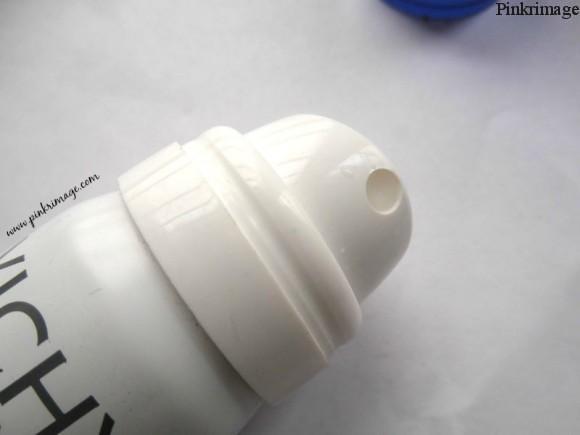 You are on which side? Plain water in an expensive bottle or fortified saviour for your skin?