In case you don't know yet, i am a sucker for luxurious bath and skincare products. I spend quite a lot on skincare and way more than what i spend on makeup. In case you haven't heard about Gia Bath & Body Works, I am afraid you are missing out on something which can change your life forever. A soap? changes my life forever? Nah! Remember how i told you about a scrub which changed my life here? This Gia Bath & Body Works Chocolate Body Polish made me a convert!
Gia Bath & Body Works Chocolate Body Polish comes in a white plastic round tub of 100 gms with a screw open lid. They are now changing the packaging to glass jars but i feel plastic jars are nice and lightweight. As soon as you open the lid, the whole room is filled with a decadent aroma of coffee+chocolate and my mother thought i was eating a pastry inside. lol. you are supposed to take the required quantity out and mix it with water to form the paste and apply it on the body. The polish is rich dark brown in colour and has large scrubbing coffee and Sugar granules. I take some amount out and form a paste with water and apply it and rinse.
The scrub/polish is amazing for the 5 things:
1) It smells Divine.
2) The large sugar/coffee granules take all your dead skin off and you feel so refreshed and it gives an "after-spa" like feeling.
3) The coffee in it also helps in toning the skin and fighting cellulite which is becoming my enemy these days.
4) The essential oils keep your skin moisturized for the whole day unlike other scrubs which rip your skin of the natural oils.
5) The fragrance stays on you for the whole day! Who doesn't want to smell like chocolate 😀
You might not like it for two reasons. First if you think the quantity is not matching the price. I for one feel that this scrub is more worthy of its price than anything ever could be.  Secondly, if you prefer less harsh scrubs, this might be too much for you because this is a heavy-duty scrub!
Overall, my skin is on top of the world these days with such luxurious divine smelling scrub brushing all the dead cells off. I am never going back. The quantity however gets over in 5-6 uses and then i have to ask Gayatri again for a bigger tub. I am telling you, you get addicted to this!! A perfect winter scrub for me!
Price:- 300 INR for 100 Gms. Buy it online here.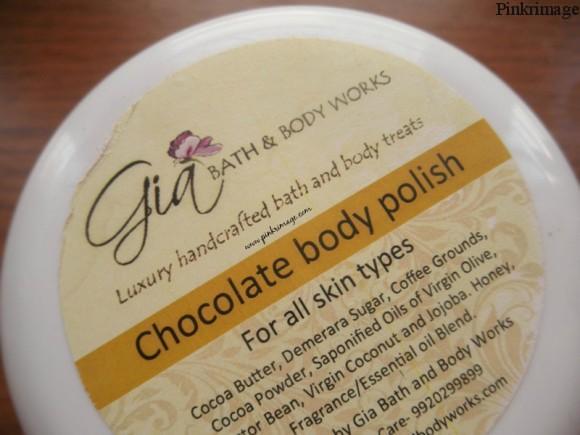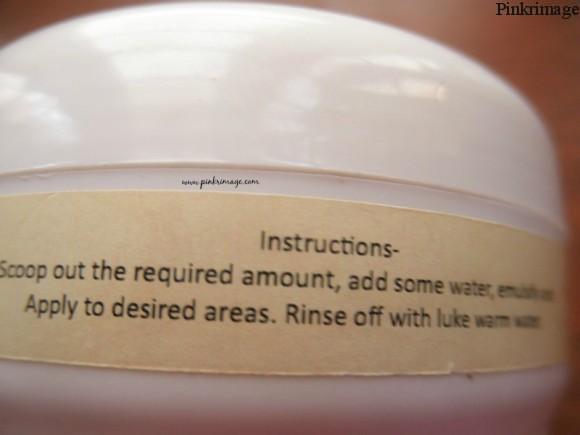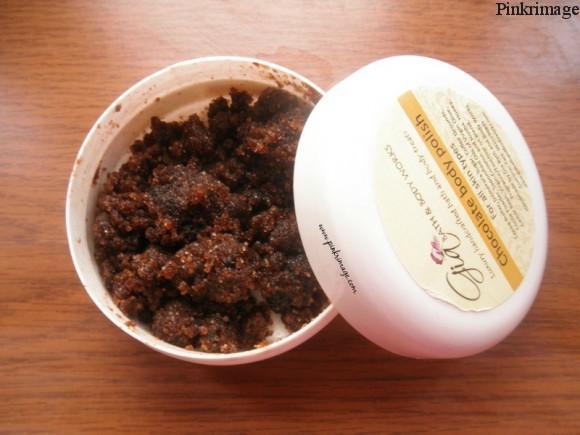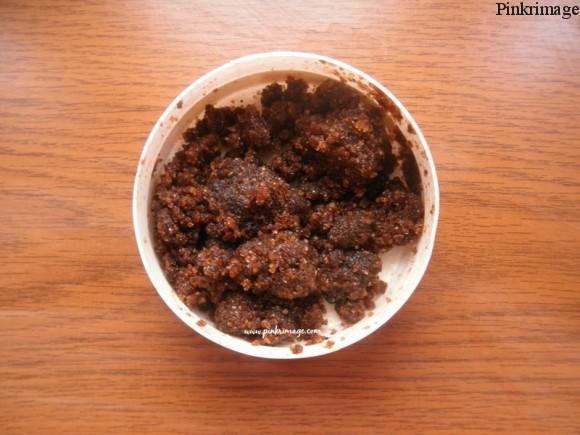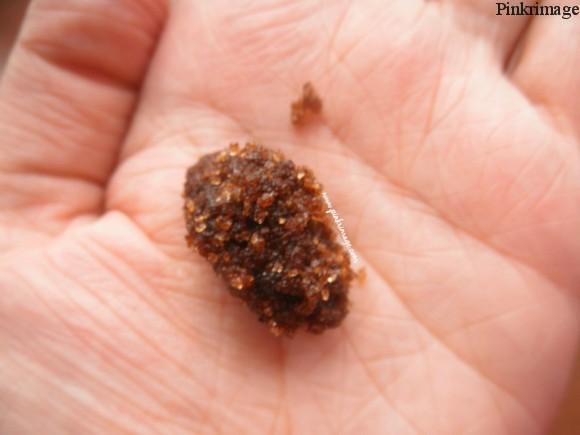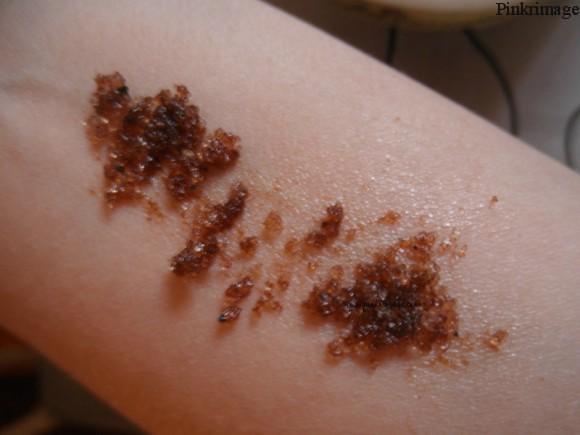 ** product sent by brand for consideration. Opinions expressed here are honest and unbiased  🙂