If I tell you that all my teenage years, i have had a relatively very clear skin compared to every other teenager around ..you will probably think i am joking. No. My skin was very clear and acne free because i wasn't using any makeup at that time. I only used a face wash and face pack containing neem and i am so thankful because due to that skincare routine, i have had a very clear skin till now! I occasionally get a pimple here and there but nothing major. Pimple or acne is something we all face all the time in our regular lives and due to the increased pollution and more and more chemicals being used in products, our skin is becoming more and more sensitive.
This tiny little pimple can put all our makeup aside and everybody notices nothing but this red dot on our face. And it comes out on the most awkward places like the center of the nose or the forehead. the more you try to hide it, the more prominent it gets! Sometimes the reason behind the pimple can also be the food we eat. Junk food and spices can aggravate our skin and lead to pimples. Clean eating always leads to clear skin.
Have you ever noticed the timing of the pimple? It wont come when you have no functions or weddings or important meetings to attend. The day you are going to a meeting or attending a function…there it is!!!! A stupid tiny red thing which just dares us on our face that i will grow bigger by tomorrow. Sometimes it becomes so embarrassing that we try hiding it by makeup and that just worsens the pimple. The chemicals aggravate it and it takes more time to settle down and go away. Can't keep it…. can't hide it!!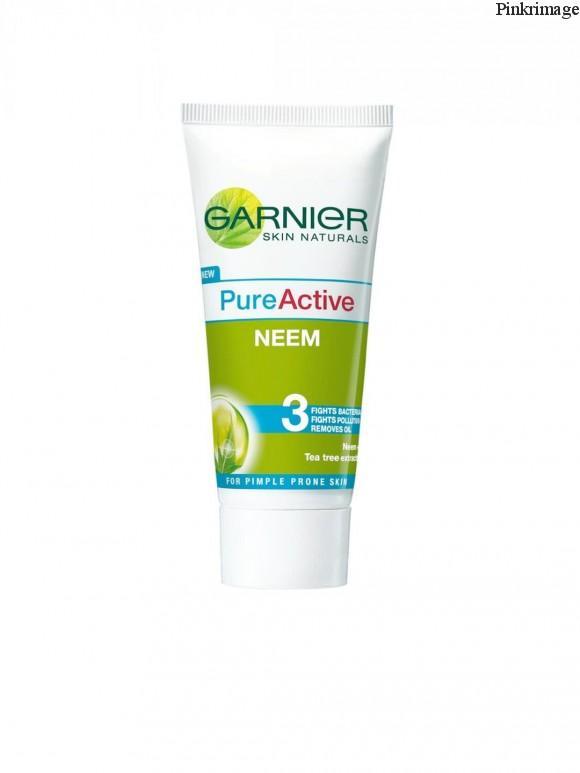 The only products which i have came across which work on these pimples are products which contain neem. No matter how expensive or premium skincare products i purchase, i always keep a neem face wash and neem face pack to clean my skin every two weeks so that no impurities or bacteria damage my skin. I will recommend Garnier Pure Active Neem Face Wash as the perfect answer to all your pimple worries!
So share with us..what problems do you face with pimples in your everyday lives? Aren't they just mean and attention seeking?
This post is a part of Indiblogger's activity for Garnier India.