When it comes to makeup and skincare products, we tend to choose out purchases very carefully and read the list of ingredients time and again to see if there any chemicals present in the product which can harm our skin. This rule is conveniently forgotten when it comes to choosing a makeup remover. While not removing your makeup every single day is the cardinal sin for your skin, removing it with a chemical-laden makeup remover does not exactly solve the purpose. Using a good DIY makeup remover can help your skin heal and look radiant over a period of time. You can easily do a Makeup remover DIY at home with these simple recipes.
I have used many makeup removers over the period of time but natural makeup removers made with soothing oils have always fascinated me. I do use pure coconut oil sometimes for removing my makeup but it can be a little heavy for summers. This is the reason why I was searching for DIY makeup remover recipes and tried these recipes for making organic makeup remover at home which are great for all skin types.
5 Easy Recipes to make your own makeup remover DIY at home:
1. Aloe Vera + Honey + Hydrating oil
This makeup remover is great for dry skin as it contains hydrating ingredients. Combine pure aloe vera gel with honey and any oil of your choice (Olive oil or coconut oil) using a blender. Store this paste in an airtight container in the refrigerator and use it as a DIY makeup remover by massaging it all over your face and rinsing it with cold water. This is also the best natural makeup remover for sensitive skin.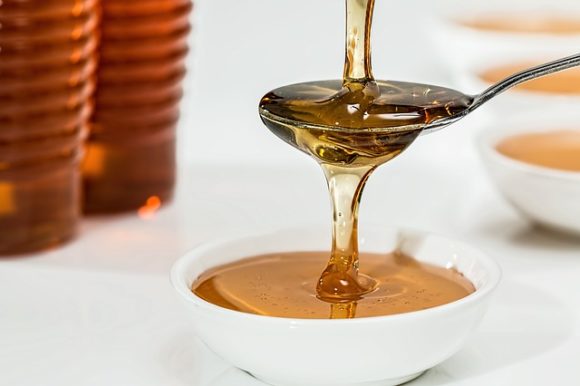 2. Witch Hazel + Water
If you are looking for a recipe for DIY makeup remover wipes without coconut oil, use this simple recipe which uses witch hazel and water which offers the benefits of a makeup remover and toner to give you a healthy skin. This is a great homemade makeup remover for acne-prone skin.
It treats acne effectively and you can also make DIY makeup remover pads or wipes with it by soaking some cotton pads in the mixture and letting them be in it for a day or two. Combine equal parts of witch hazel and water to make this makeup remover.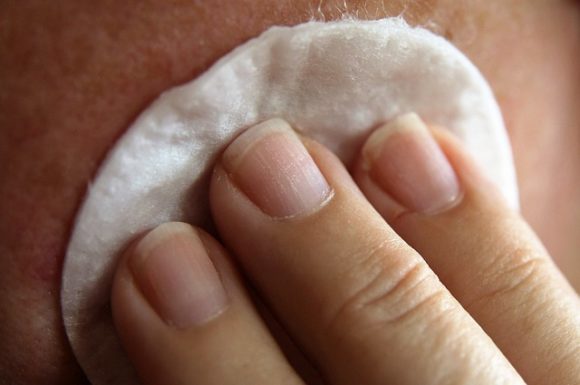 3. Aloe Vera + Witch Hazel + Coconut Oil + Liquid Soap
This is a great recipe for DIY makeup remover wipes. Mix all the ingredients in the blender in the ratio of 1:3 for all other ingredients to witch hazel and you can also add vitamin E oil and a few drops of essential oil to the mixture. Store it in an airtight jar and stack the cotton pads in the mixture. Use this DIY face makeup remover if you are looking for ways to remove makeup without makeup remover.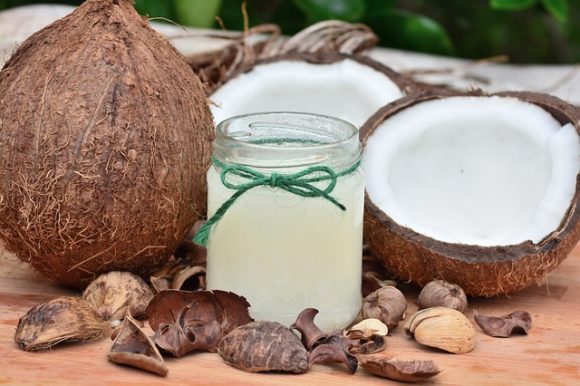 4. Olive oil + Castor oil
This can be a very good oil cleansing mix for oily skin as these oils do not break you out and help in oil control as well. It works on waterproof makeup as well so you can use it if you are wondering how to remove foundation without makeup remover. Castor oil also grooms your lashes and eyebrows. It dissolves all the dirt and oil trapped in your pores and makes your skin breathe freely after a long day.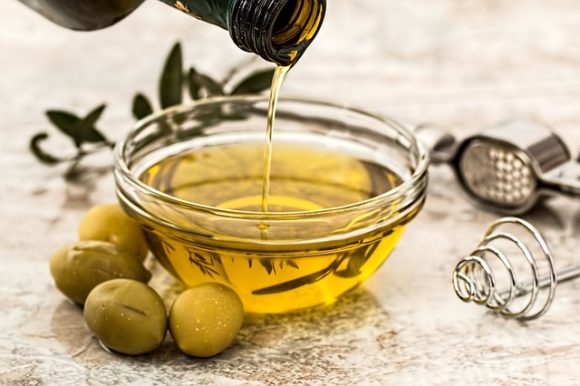 5. Rose water + Glycerine + Aloe Vera Gel
Mix one cup of rose water with a few tablespoons of aloe vera gel and glycerine to make this soothing and refreshing DIY makeup remover with coconut oil which will help you reduce skin inflammation and make it look radiant and fresh.  This DIY recipe will also help you understand how to remove makeup with water.
So these are five easy and simple DIY makeup remover recipes through which you can easily learn how to remove makeup naturally at home without exposing your skin to any chemicals or harmful fillers which can block your pores and damage your skin in the long run. All these recipes are organic and pure if you choose the right ingredients.
Have you used a DIY makeup remover before? How was your experience in doing a Makeup remover DIY?