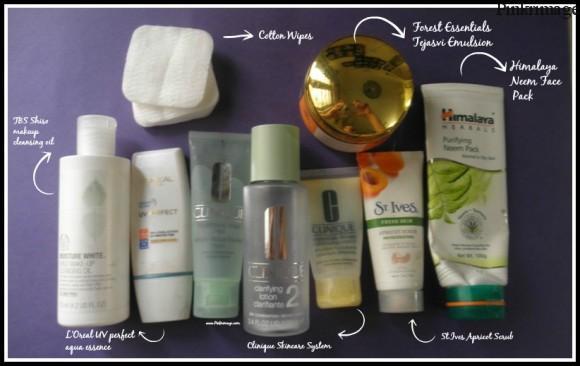 I have been meaning to write this post since like forever. Actually i wanted to review almost all products before writing this post so that you can actually read the full review on how each product individually performed.
I believe in a solid defined skincare routine because i am more about skincare than makeup. Also In skincare less is more is my ideology and it is always better to have 5 good worthy products in your routine than 20 so-so products. So keep your skin routine cutter-free and religiously follow it. Your skin will thank you later and trust me, when in your 40s, all the other ladies will have saggy wrinkled skin and horrendous dark circles, you will be surprised at how well your skin is behaving (Thanks to a skincare post mily wrote years ago you will think :P)
My skin is combination type with a oily T-Zone. It gets dry in winters . I do not have any severe acne issues (*touchwood*) except one or two occasional zits because of the face mask i have been using for so many years.
Click on the products names to read the full reviews of products which have been reviewed on the blog.
Ok so my morning routine is:
1) Clinique skincare system:- this is the 2nd set i have finished from Clinique so u can imagine how much my skin is loving this CTM routine. I follow this routine morning and evening and this is the best CTM kit i have come across. Again i will emphasize on this point that please please follow CTM routine very religiously. It makes a huge difference. And preferably all 3 products from the same brand. They are designed to work together!
2) L'Oreal UV perfect Aqua Essence:– No woman ever has  "not" regretted the fact that she didn't apply sunscreen daily and liberally. Sunscreen should be your best friend. No matter how late you are or how cloudy the weather is, you will not leave your home till all the exposed parts of your body are covered. This will result in less wrinkles, less sagginess and less dullness of the skin when you grow old. Buy it here. It is light and does not leave a white cast. Has SPF 30.
That's it. After this routine i can apply whatever makeup i feel like doing that day.
Night routine:
1) The Body Shop Shiso Makeup Cleansing Oil– I have recently purchased this as i wanted to try a cleansing oil since long. Will review it when i have used it enough. You can use whichever makeup remover you like.
2) Clinique CTM set- After all makeup is removed, I follow it with CTM again with this set. This ensures that All my pores are thoroughly cleansed after the cleansing oil, cleanser and toner so that the moisturizer can work on them in the most effective way.
3) Forest Essentials Night cream:- I use the FE Tejasvi emulsion as a night cream because  it has pure cow ghee and with all other beauty ingredients required to make your skin flawless. Again will review this when i have used it enough. Another great night cream is reviewed here and you can order this FE night cream from here.
Weekend Routine:
During the weekends i use a scrub and a face mask to pamper my skin and get rid of all the dirt and pollution of the week.
1) St. Ives apricot scrub:- This is the best scrub i have tried and this is my HG scrub since a very long time. Order it from here.
2) Himalaya neem face mask: – This has been the only face mask i have used since the last 5 years. It cleans, clarifies and reduces acne so efficiently that i never felt the need to switch to nay other face mask.
And these are indispensable part of my skincare routine. Cottons pads. I use them for using toner, cleaning any makeup mishaps, and cleaning after the night massage with the Forest Essentials cream. Yes it is a massage cream that is supposed to be wiped off. So stock these cotton pads for hassle free skincare.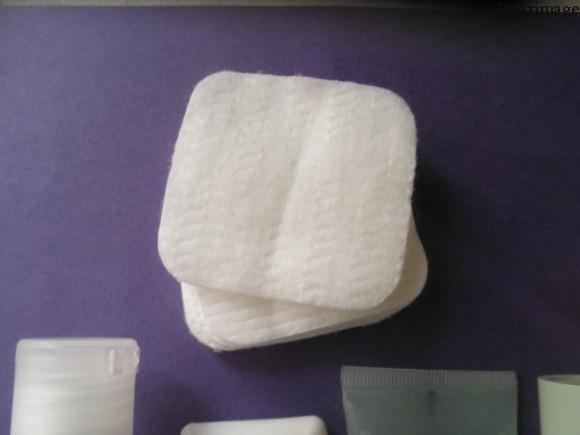 I know this sounds like a lot but when u actually sit down and incorporate it in your daily life, it is so very easy. Lets end this post with you telling me your favorite skincare products in the comments.