Kiehl's is one  brand which is very famous for its skincare since 1851. The ultra facial cleanser from the brand is one of the bestsellers. I am so happy that i got this sample free with my kiehl's purchase from Nykaa so i could try it with the other products from the brand. I have begin incorporating this brand in my skincare routine and have already reviewed the rejuvenating day serum from the brand. Kiehl's midnight recovery serum is another product i love and will review it soon.
Kiehl's Ultra Facial Cleanser comes in a white tube packaging with a screw open cap. The product is transparent in colour. The main ingredients include apricot kernel oil and avocado oil. It also contains vitamin E. The formula is made with natural emollients so the cleanser does not strip the skin of its natural oils. It also balances the pH of the skin. I use this cleanser everyday after coming back from office. It does the job of removing my makeup pretty well and cleanses the skin thoroughly. It doesn't dry out the skin but deep cleanses.
I apply the kiehl's midnight recovery serum after cleansing and my skin is definitely showing great results. The skin looks clean and radiant. The pimples have reduced and oiliness is also controlled. One thing i would suggest is that it is better to use complimentary products from the same brand so they work better. This cleanser and serum really work well together. Overall it is really good at the job which it is supposed to do i.e. cleansing!
Price: 850 INR for 75 ml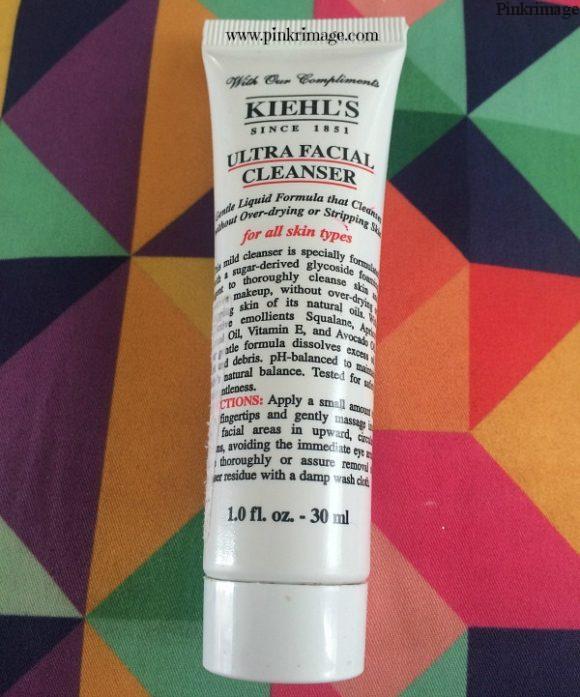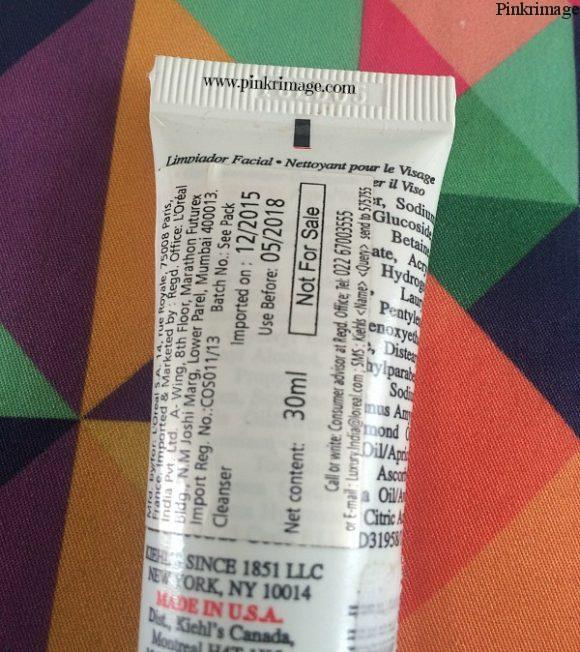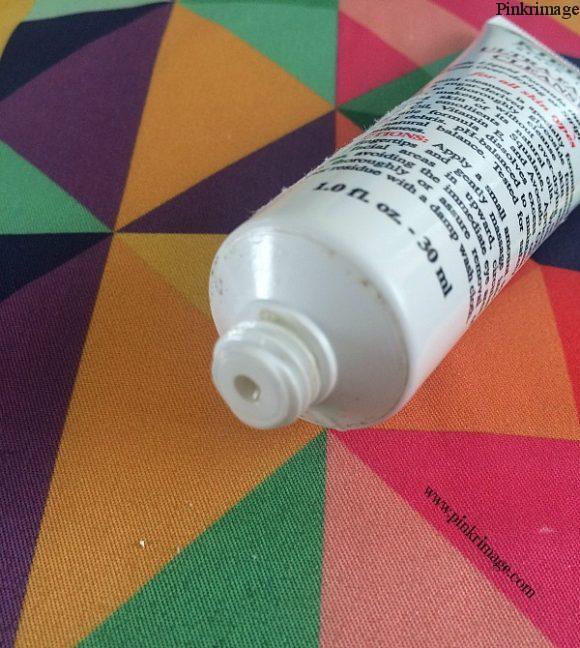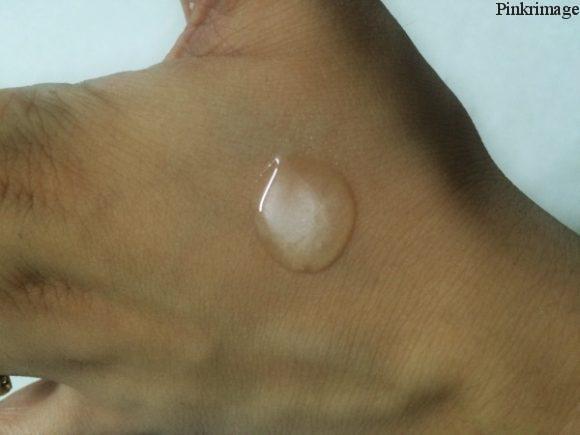 Have you tried Kiehl's products? It is a very old brand and makes great hair care products too. I hope you find this review helpful. Please share your experience in the comments below.
**Love**
Mily