I am not a huge fan of using separate face washes as I feel that nowadays, brands make products that remove makeup and cleanse your face in one go. I have used many face washes and you can check out some of the reviews here. One such product which checked my list as a makeup remover cum face wash is The Body Shop Nutriganics Foaming face wash.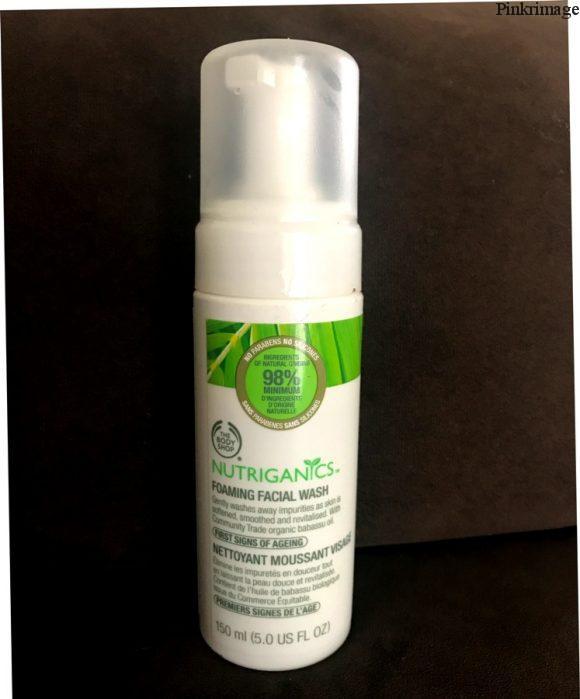 I have been meaning to try the TBS Nutriganics range as I have heard rave reviews about the products but the prices deter me. I am not the one who spends 1500 Rs. on a face wash, however gold-studded it may be. This range is directed towards the first signs of aging and now that I am on the wrong side of my 20s, I can see the signs alright!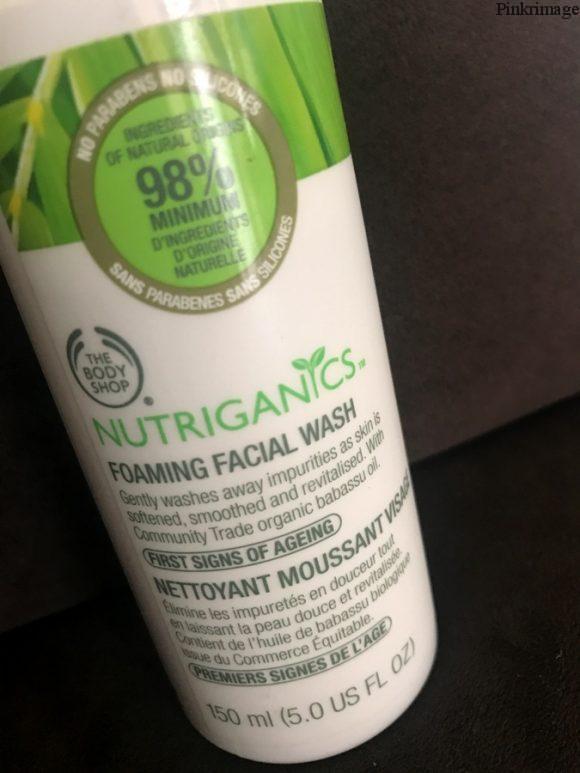 I bought this The Body Shop Nutriganics Foaming Face Wash along with the Nutriganics serum during the TBS sale and I got them at 50% off which is why I jumped with joy when I saw this range on sale. I will review the serum after some time as i am yet to see the results but this face wash deserves a review of its own.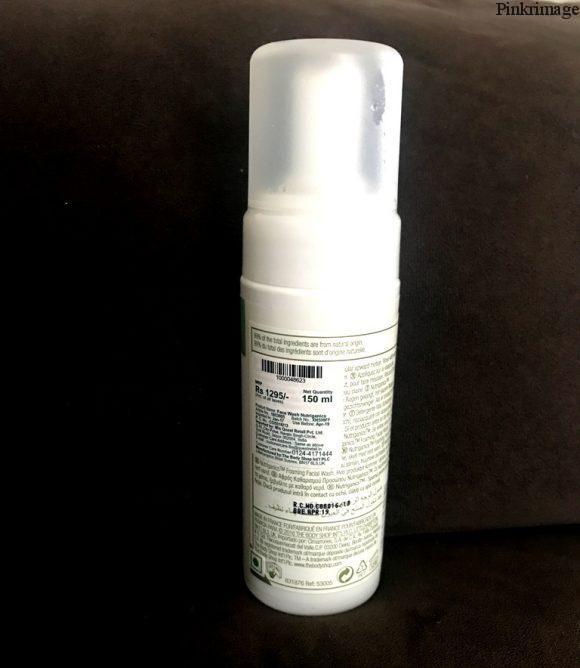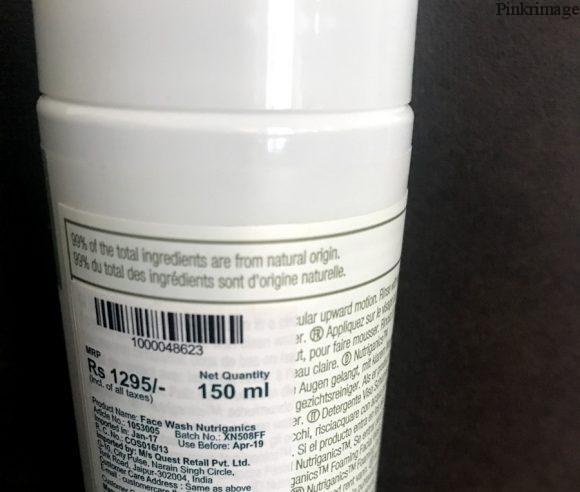 What it claims:
Our certified organic range has been created for the first signs of ageing. This facial wash gently cleanses skin, leaving it feeling soft, smooth and revitalized.
• Removes make-up and impurities
• Cleanses
• Refreshes
• Smoothes and revitalizes skin
• 99% of ingredients are of natural origin
Packaging: 
I love the packaging of this face wash and how the pump dispenses a foam into your hand. The quantity is good for the price and even more so at 50% off. The broad pump is very easy to use and dispenses just the right amount of product.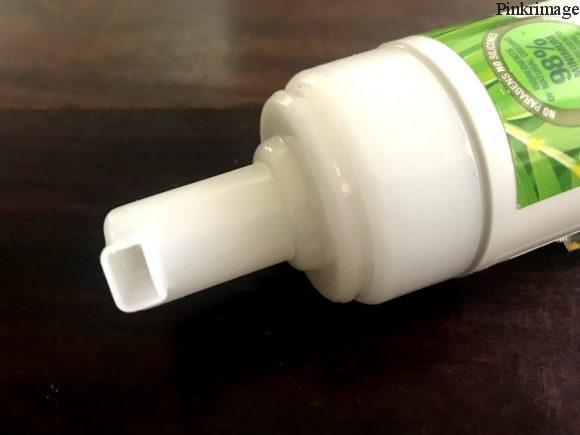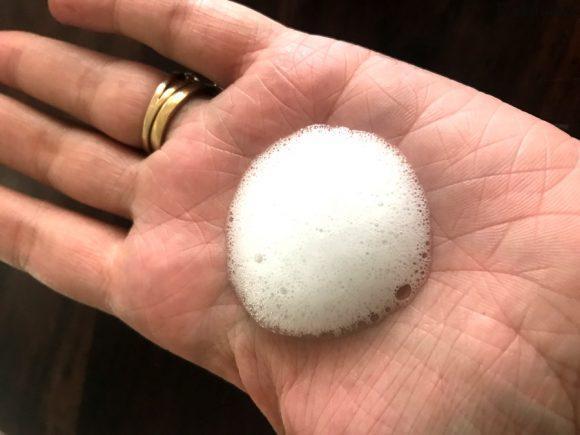 Review:
I like the idea of a foaming face wash as I imagine all the dirt and makeup on my face washing away with the foam. This is exactly what this face wash does. It dissolves all the makeup and leaves your skin squeaky clean. The only thing it does not remove is my waterproof eyeliner which being what it is, needs a separate makeup remover like bioderma. The formula cleanses the skin well and rinses easily without leaving any residue on the face. It leaves my skin a bit dry but I usually follow it up with the serum from the same range so it is not that big of a problem. My skin is definitely softer and cleaner than ever and it is glowing as well. I guessed this as I feel less need of putting makeup these days. It is really good for oily skin too. You can easily buy it to be a part of your skincare regime for oily skin.
Overall, I really like this The Body Shop Nutriganics Foaming face wash and it has become my favorite product after a long day at work. I can feel my face getting cleaned and the foam feels so soft on the face. I can see myself buying this again if i get it at half the price again.
Price: 1295 INR for 150 ml.
If you would like to try this face wash, you can buy it online from the link below:

You can read about some of my other TBS favorites here.
Have you tried The Body Shop Nutriganics Foaming Face Wash?