If you have read the blog regularly, you would have an idea about my love for Forest Essentials products. I have reviewed close to ten FE products and some of them include the Forest Essentials Rosewater toner, Forest Essentials Cane Sugar Lip Scrub, Forest Essentials Date & Litchi Eternal Youth Formula and more. I recently went to the FE store and bought the Panchpushp Facial toner as i loved the fragrance. I got some samples with the purchase and i thought i will share the first impressions of the Forest Essentials Bhringraj and Shikakai Hair Cleanser and conditioner with you guys. I have already reviewed the Forest Essentials Bhringraj Hair revitalizer on the blog from this range.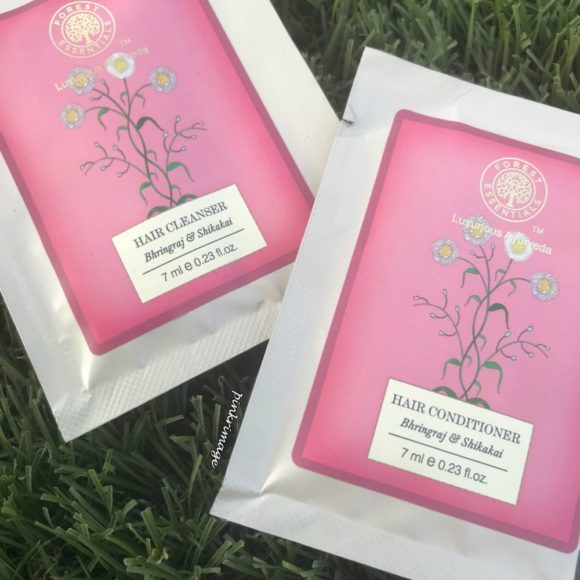 Forest Essentials Bhringraj and Shikakai hair cleanser and conditioner are specially designed for thin and breakage-prone hair and claim to promote hair growth.  The main ingredients of the cleanser include Shikakai extract, bhringraj extract, coconut milk, castor seed oil, Reetha, sweet almond oil, Amla extract, and vitamin E along with some other organic ingredients.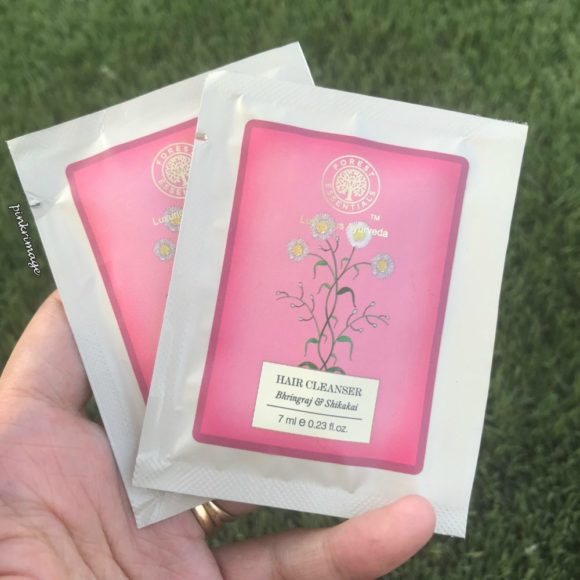 Both the shampoo and the conditioner are certified organic so they are great for damaged hair if you do not want to put any more chemicals on your hair and scalp. I love the fact that both the shampoo and the conditioner from this range contain coconut milk which is very nourishing for the hair and strengthens them also.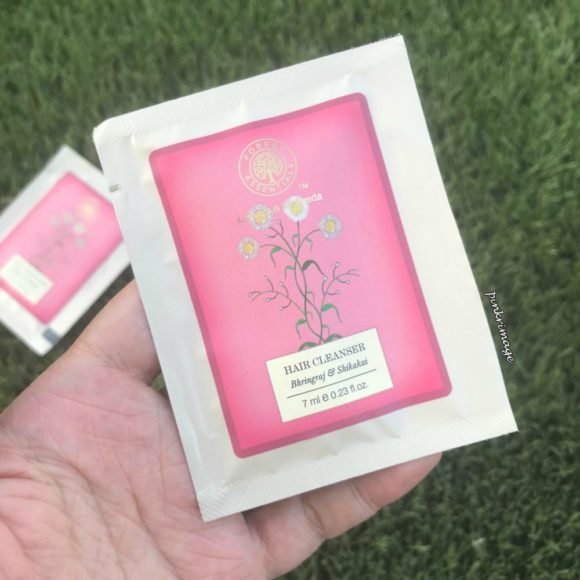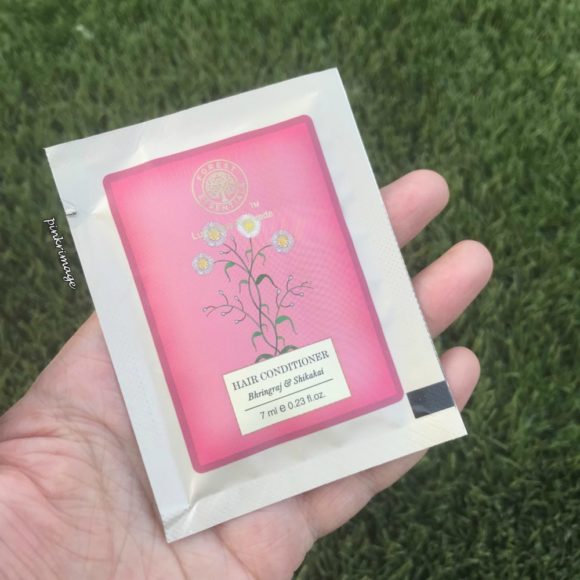 The color of the shampoo is green in color and the conditioner is creamy white in color. Both the shampoo and the conditioner have a pleasing and herbal fragrance. I could use each of the shampoo and the conditioner twice for mid-length hair.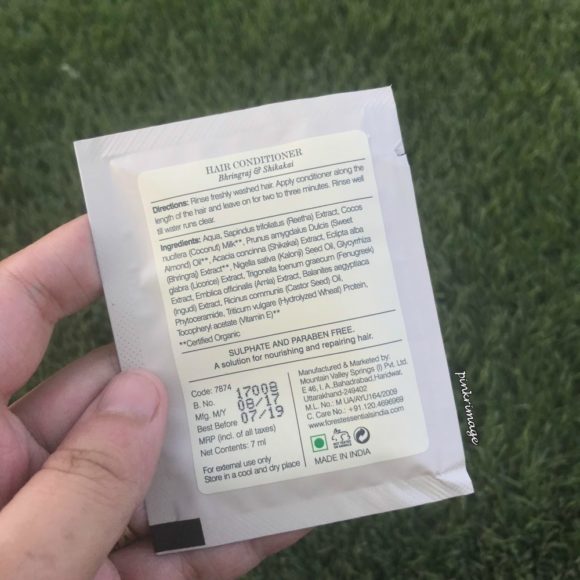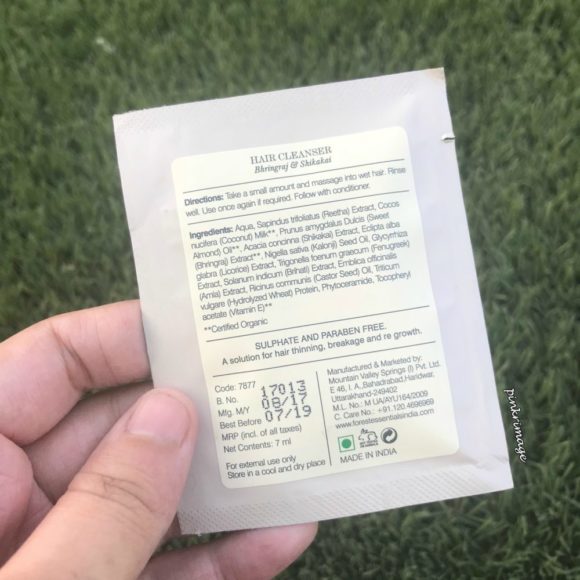 I loved how soft and healthy my hair felt after the wash. I have thin and dry hair so this shampoo made them look voluminous and hydrated. I really liked this range as I also experienced less hair fall between these two washes. I cannot comment on the regrowth in these two uses but I will definitely buy the full bottles of this hair cleanser and the conditioner. It is one of the best organic shampoos available in the market in my opinion. There is a hair thickening spray also available in this range.
Price of Forest Essentials Bhringraj and Shikakai Hair Cleanser & conditioner:
The price of this hair cleanser is 1175 INR for 200 ml. The conditioner retails for 1295 INR for 200 ml.
You can buy Forest Essentials products at stores or online at Forest Essentials website or through Nykaa through the link below:
Have you tried this haircare range from Forest Essentials? Any other Forest Essentials products you love?
Share your experience in the comments below.