As most of you might know, I am a huge fan of Forest Essentials products. I have reviewed more than ten products from the brand on the blog to date and I am reviewing the newest addition to my ever-growing Forest Essentials stash today. If you follow me on Instagram, you would know that I recently purchased the Forest Essentials Rose and Cardamom body mist and the rose toner after my Forest Essentials Panchpushp toner got over. I have also reviewed the Forest Essentials Green Tea & Oudh body mist on the blog.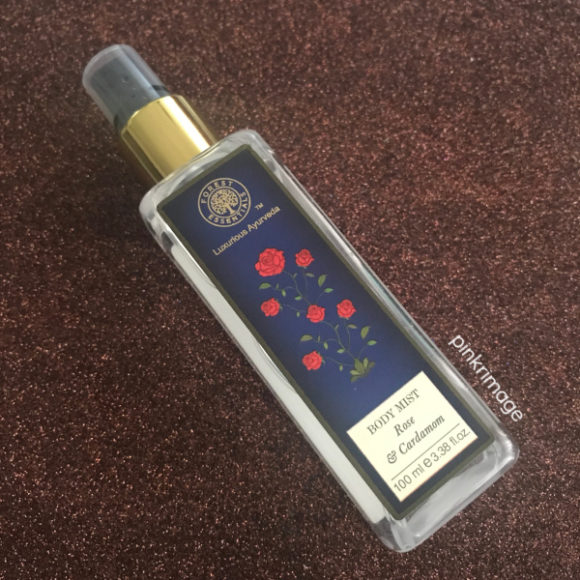 Product Description:
Fresh flower infused water Body Mist with the seductive scent of the Indian Rose and Cardamom to soften, hydrate and scent your skin, with an uplifting and harmonious effect on the senses.
Review of Forest Essentials Rose & Cardamom body mist:
The mist comes in a standard cardboard box with ingredients list and standard information. The bottle inside the pack is a spray plastic bottle with a plastic cap. The mist is clear in color and has no tint. When you open the bottle, you get a strong whiff of rose scent.  The main ingredients of the mist include fresh rose extracts, aloe vera leaf extracts, rose flower oil, vitamin E, cardamom extract, wheat germ extract.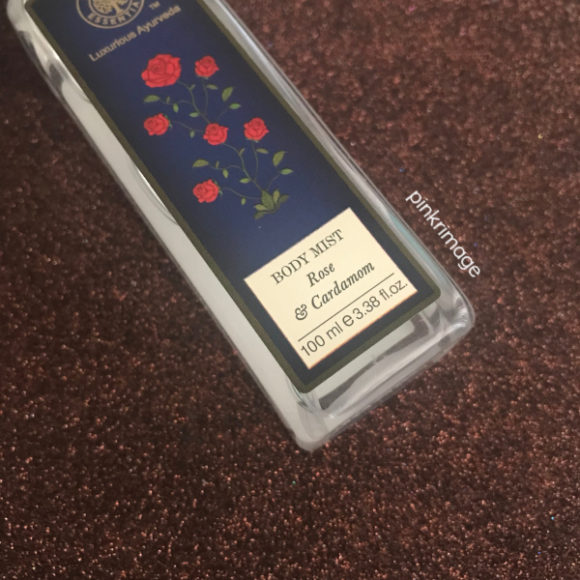 If you are a fan of rose fragrances, this mist has a soothing and cooling rose scent which can seem a little strong at first. It almost feels like the scent of a paan masala. It fades down to a soothing scent after a while and you can get a hint of cardamom also. The mellowed rose fragrance feels fresh and light and is perfect for summers.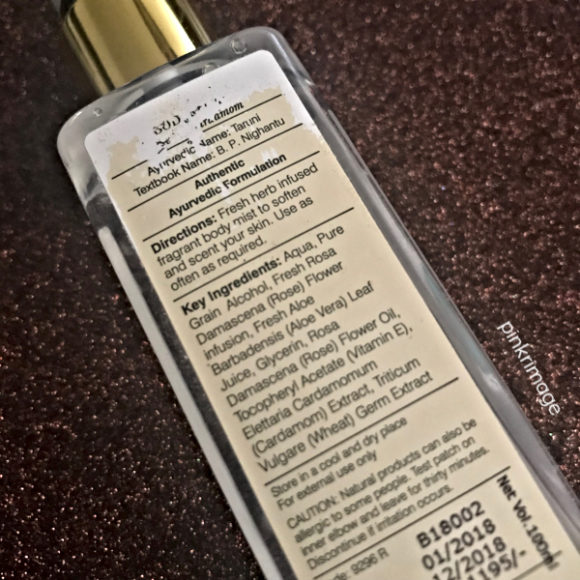 The method I use to mellow down this mist is that I spray it just after the shower and then proceed on to do other things like making breakfast, doing makeup, and usual household chores. This gives ample time for the mist to settle down and the overpowering fragrance also settles down to a refreshing cooling rose scent. The staying power of the mist is its strong point as it lasts the whole day and I can still get a subtle whiff of the rose extracts at the end of the day.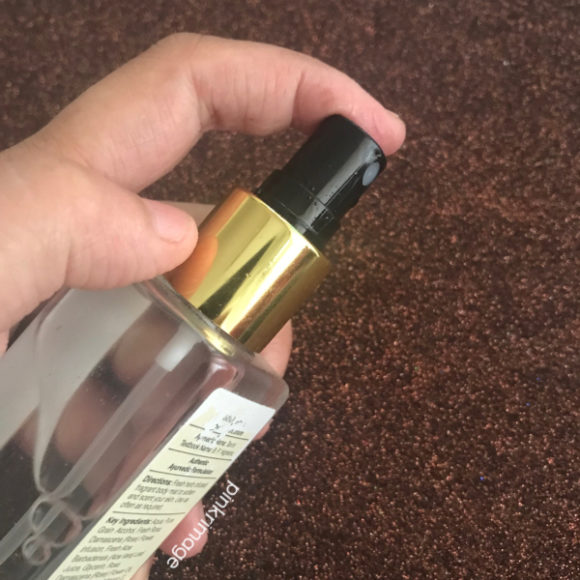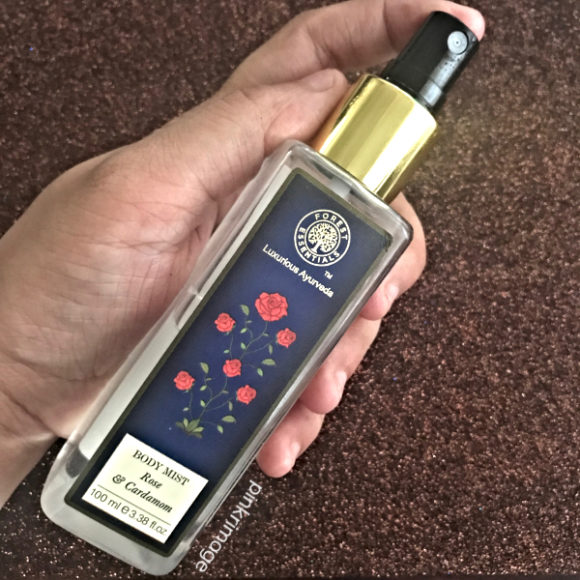 Price and Quantity of Forest Essentials Rose and Cardamom Body Mist:
The mist costs 1125 INR for 100 ml.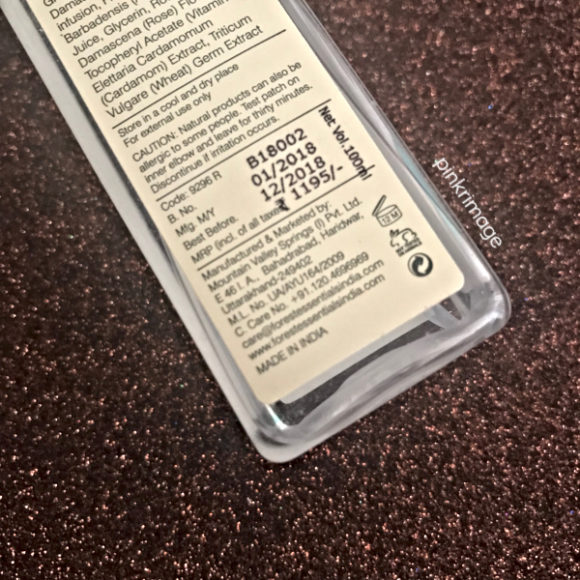 The quantity of the mist is good for the price and one bottle lasts for the whole summers as you need only one-two sprays for every use. The price is a bit high for a body mist but all Forest Essentials products are priced similarly. You can indulge in it if you love rose fragrances.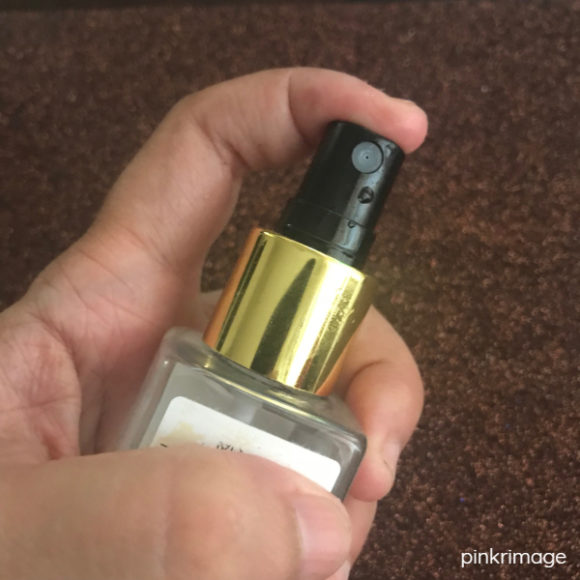 Have you tried the Forest Essentials Rose and Cardamom Body Mist? How was your experience?