I am back with a fragrance in the fourth part of the Pinkrimage perfume Diaries. This mist is a part of my haul from Jabong when they were offering a flat 40% off on Forest Essentials. The other products i ordered are FE Sanjeevani elixir for my mum and FE Tejasvi night emulsion for myself. Will review them once i have used them enough to know how they perform.
Forest essentials Green Tea and Oud Body Mist is from a fragrance family i haven't tried before. I usually buy feminine and delicate fragrances but this is something which is completely different from anything i have ever tried before. Oud is made up of a fragrant wood resin called agarwood. This mist smells like a fresh aroma of green tea and something like fresh mogra if you know what i mean. The fragrance is very strong for a body mist. You can get a whiff even as you open the cardboard box. The mist is made up of essential oils of green tea and Oud mixed in aloe vera juice and vitamins. It is made up of 100% natural ingredients and is free of any chemicals. It stays on me for the whole day which is exceptionally good staying power for a body mist. The only thing is that it is very very non-feminine fragrance. Ladies who like delicate floral or sweet notes will not like this. Even i am taking time getting used to it because once it settles down, it gives a very fresh and crisp feeling. I also use this as a bed linen perfume sometimes. It gives a calming effect and i have a better sleep. I wake up to a fresh and fragrant bedroom.
Overall, this mist is a very very different fragrance than anything you must have ever tried. It settles down beautifully and stays for long. You must check it once at the store to see if you like the fragrance. This is not everyone's cup of tea but it sort of grows on you and you start loving it!
Price:- 1495 INR for 100 ml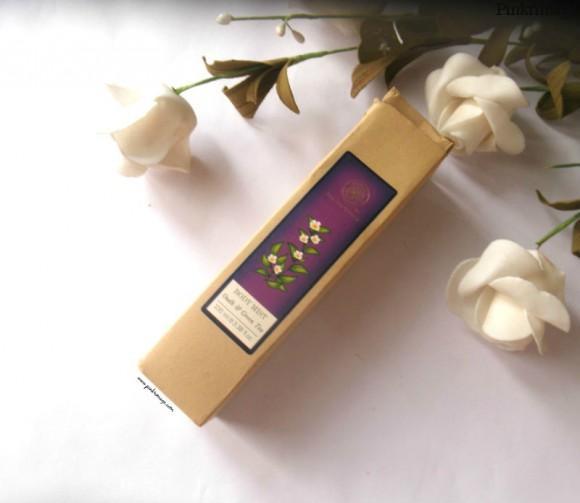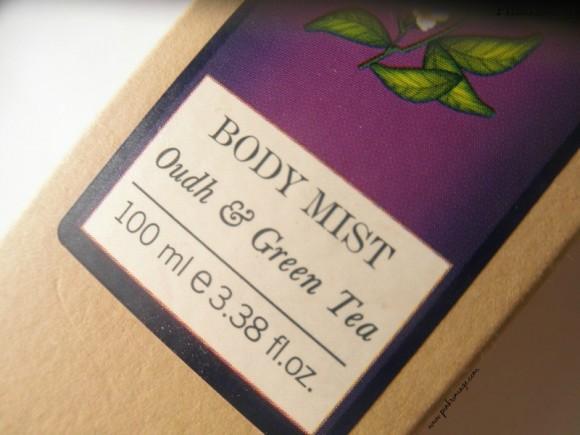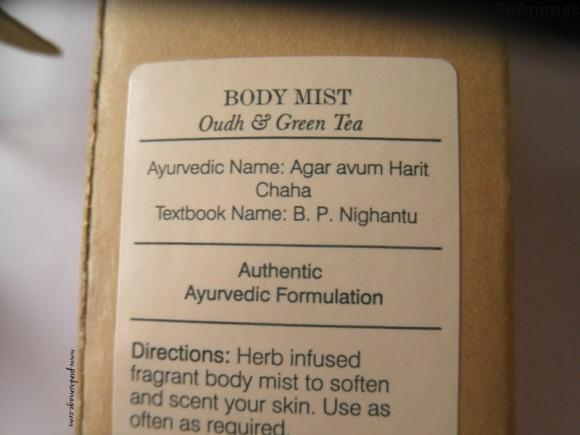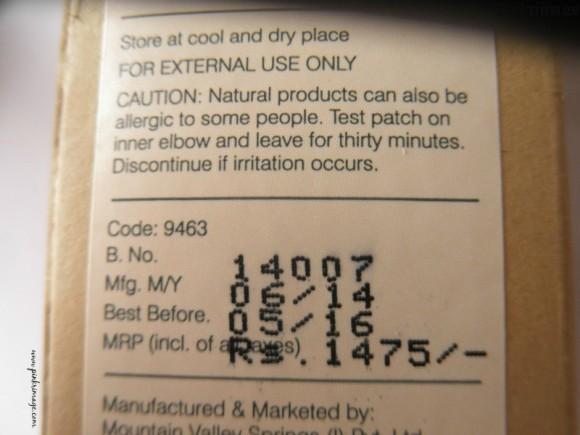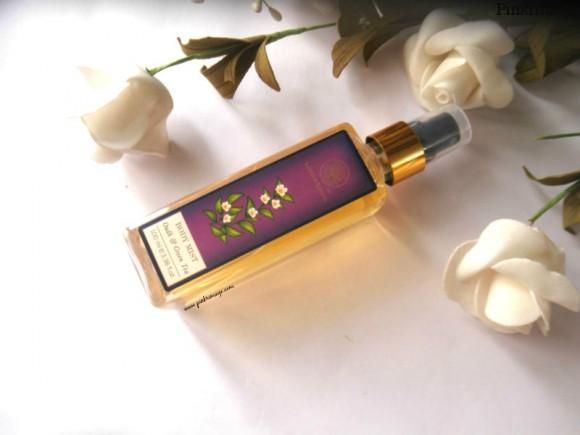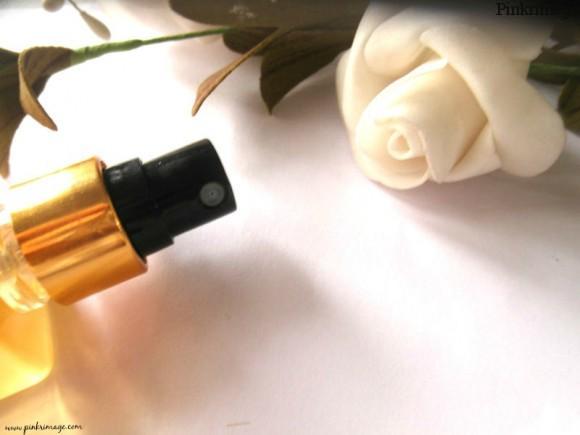 Have you tried this mist?? You can buy this from here or here.