In case you have been wondering where have i disappeared..i was keeping really busy with various commitments and have finally found time to update and will try to be regular with product reviews 🙂
I recently did a haul from Forest Essentials and as you might have guessed from my posts on Forest Essentials products, I am a huge fan of this brand. I love the whole idea behind this brand and the packaging. The products are handmade with so much love and care that it really shows on the skin. I was intrigued by this lip scrub and got it for winters as my lips are really dry these days.
Forest Essentials cane sugar lip scrub comes in a brown packaging with 8 grams of product. The round gold tin is so adorable and cute. The product is secured  with a sealed foil so that product does not leak while shipping. The scrub itself is a yellow ghee type product with sugar like granules. I used to love Ghee Cheeni when i was a kid and this reminds me just of that :P.
I have used this scrub 4-5 times till now. It is a part of my night time weekend routine these days. The cane sugar granules and neither very mild nor very harsh. Just perfect for lips. It makes my lips really smooth and soft. My lips are much more smooth and nourished these days with the essential oils and butter in this scrub.
Although i feel that 8 gms of scrub is toooo less for 475 INR but sometimes..it feels good to pamper yourself. This is one of those products. You don't essentially need it but it never hurts to have smooth nourished lips!
Price: 475 INR for 8 grams. Buy it online here.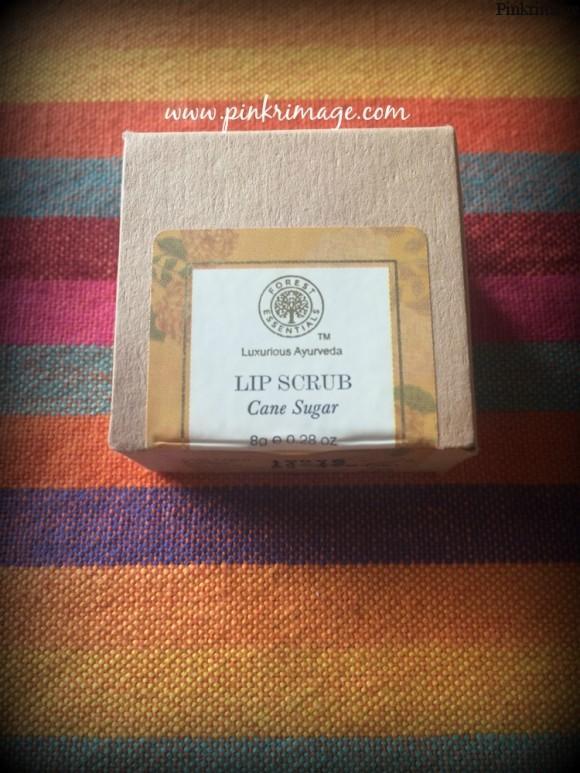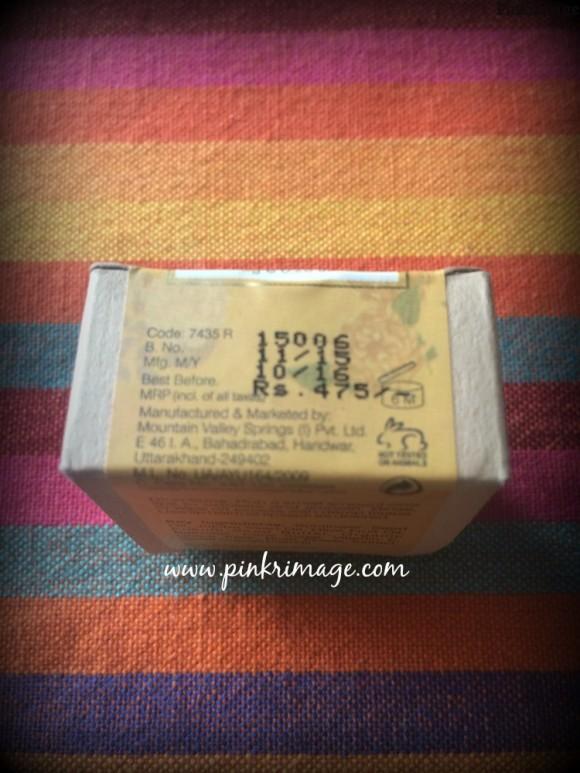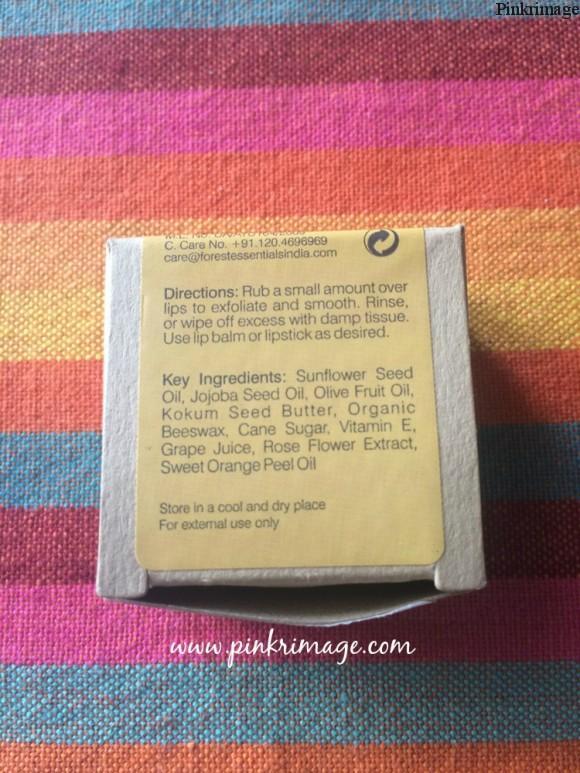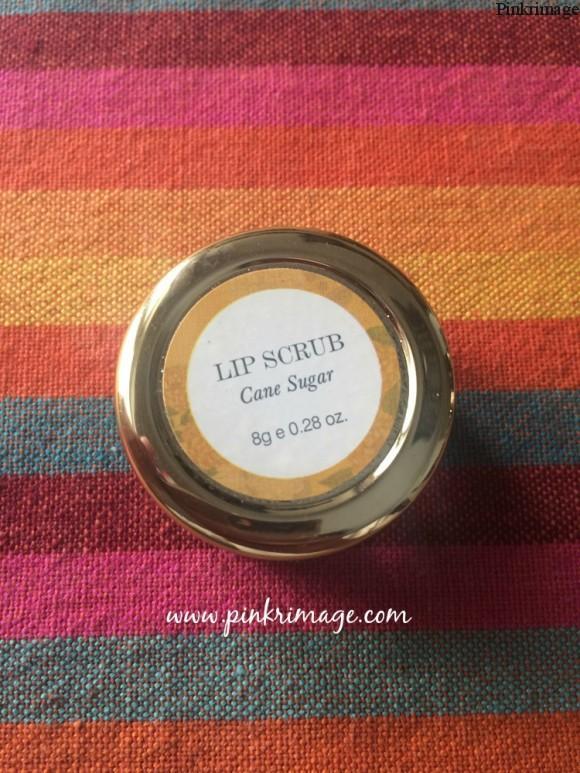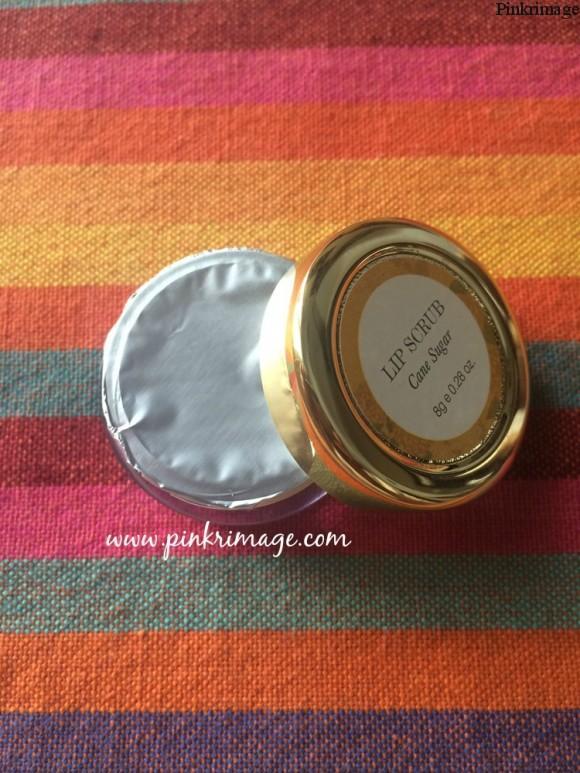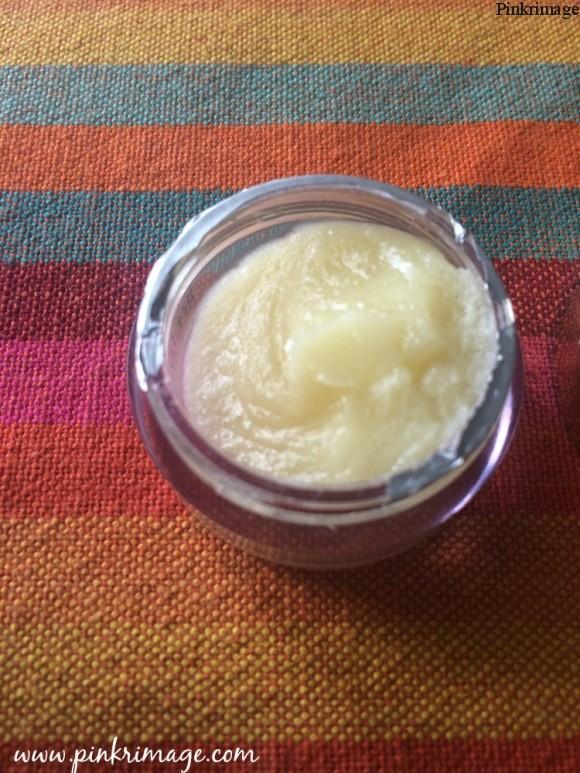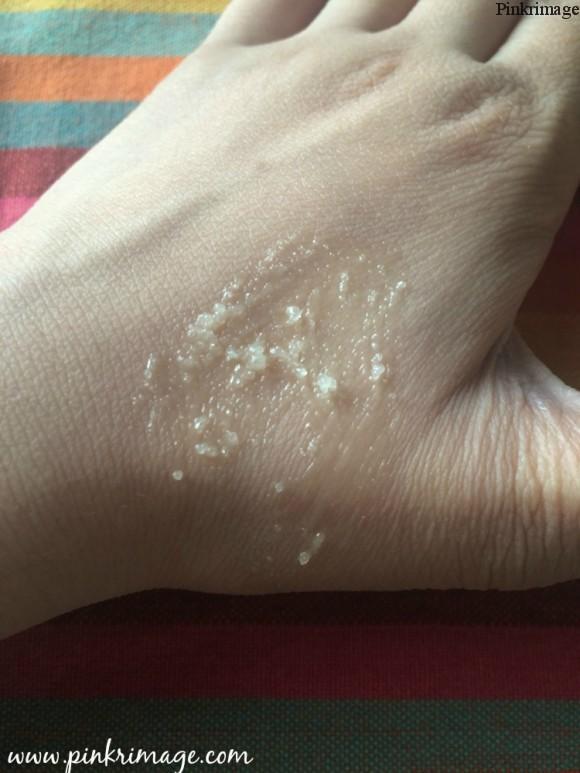 Have you tried this lip scrub?