Limecrime lipsticks are the most famous matte lipsticks out there. The beauty fraternity treats them like holy grail because of the stunning shades and texture. They are not easily available in India but it is high time they are. Some instagram stores sell these and some international websites ship to India.
Review:
Limecrime Velvetine Pink Velvet is described as True Pink. It looks candy pink in the tube because of the frosted packaging and true blue pink/fuchsia in the swatch. It comes in a frosted glass packaging with a screw open cap and applicator. The pink packaging is very attractive. The shade pink velvet is a blue toned matte fuchsia. The texture is just like the name, velvety. It is really smooth and easy to apply. The lipsticks sets to a really matte finish but does not dry the lips like other matte lipsticks. The staying power is great with 8-9 hours of wear with no fading. After that though it leaves a pretty stain. There is no uneven fading which is a great thing as many matte lipsticks fade very unevenly. The quantity is good and this lipstick will last for long as only a little quantity is needed each time. The pigmentation is what i will give full marks to. Just one swipe gives opaque finish.
Limecrime cosmetics are not currently available online or retail in India but there are many websites and instagram stores which sell and ship Limecrime cosmetics. You should definitely try this brand for its super awesome products. I really want to try wicked and Red Velvet next.
Dupe: Maybelline Lip gradation Pencil Pink 1
Maybelline Superstay lipstick in Infinitely Fuchsia
Price: 20$.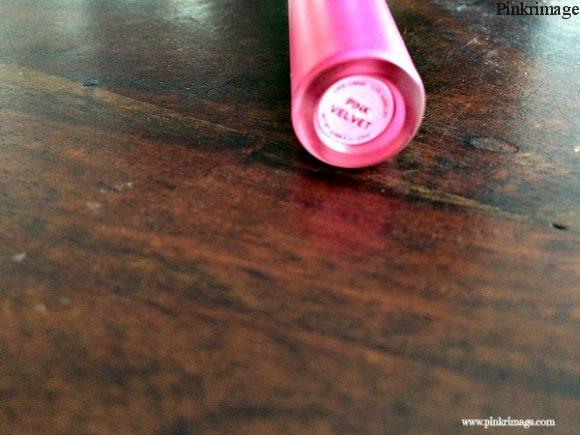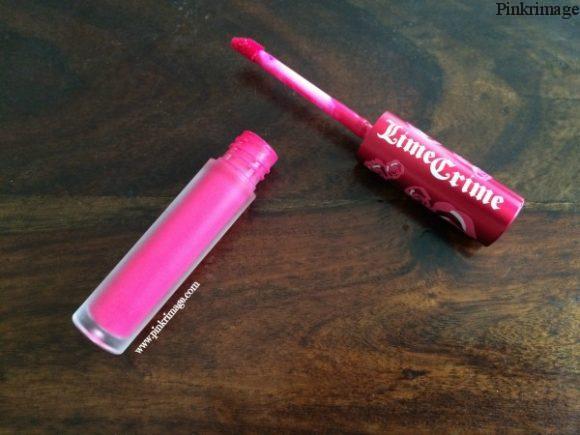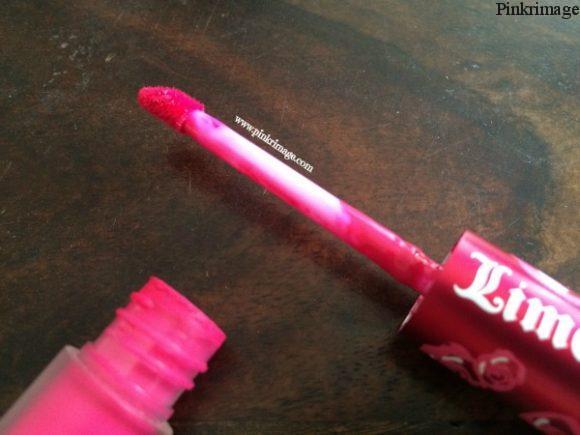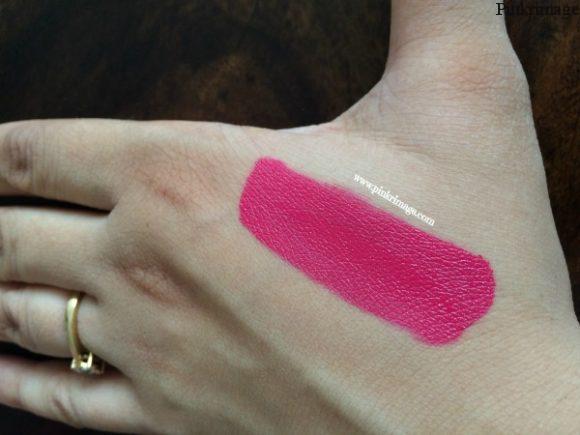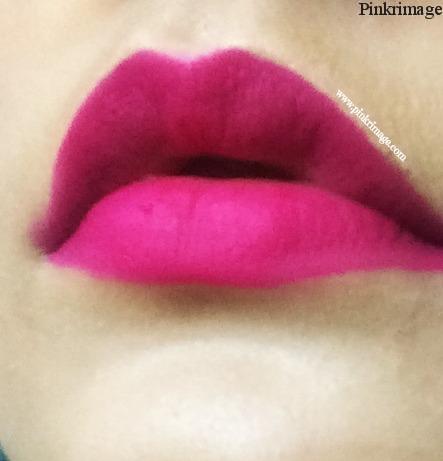 Have you tried these beauties? Which shade is your favorite?
Related Posts:
5 Lipsticks for wedding season
Colorbar Deep Matte Lip Creams swatches