Starting today, i am starting a new series on the blog with swatches of anything i loved in the week! Every Tuesday, you will be treated to some stunning burst of colors and  textures. Lipsticks, blushes, eyeliners and everything under the makeup sun!
First volume up is my favorite lipsticks! I love love love bright fuchsias and berry wines though i rarely get to wear them. In office, my current favorite is MAC Mehr. Review will be up soon.
So in no particular order, these are my favorite lipsticks which will always be repurchased.
*MAC All Fired up*
*Maybelline Lip Gradation pencil in Fuchsia 1*- Buy it online here
*NYX Matte Lip Cream San Paulo*
*Colorbar Deep Matte Lip Cream in Deep Blush*- Buy it online here
*Limecrime Velvetine Pink Velvet*
*Maybelline Color Drama Lipstick*
BTW if you are looking for best lipsticks for wedding season, see my favorites here!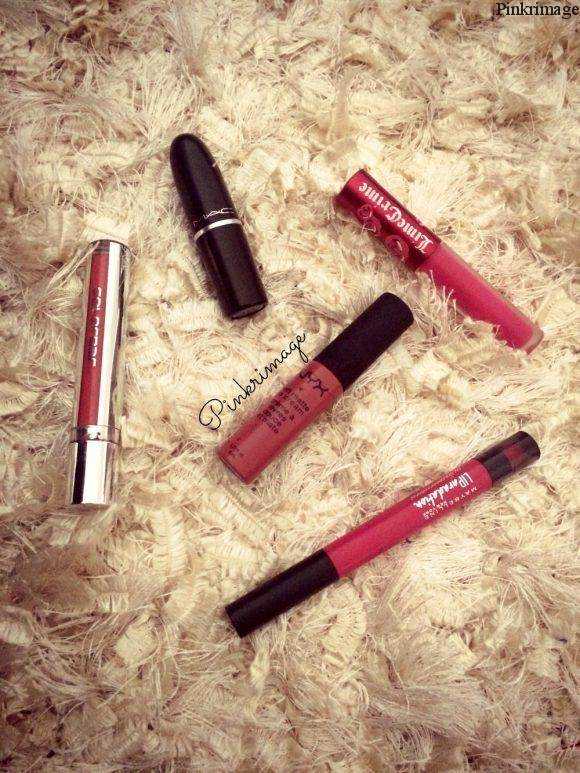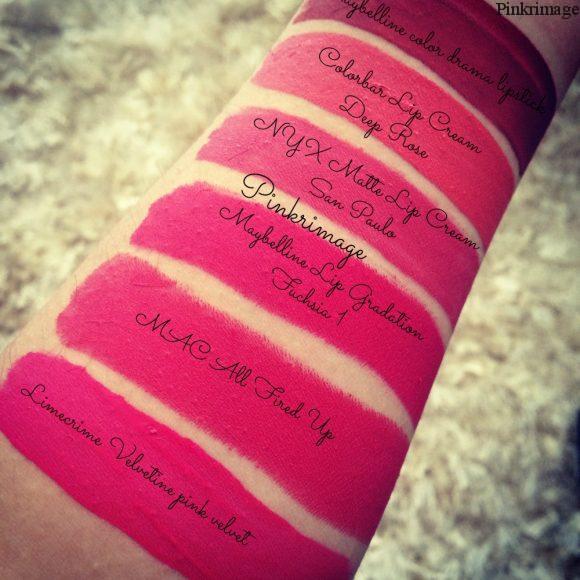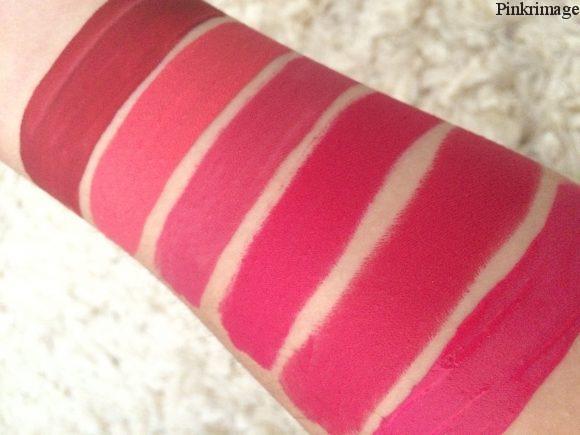 Did you realise that Maybelline Lip Gradation in Fuchsia 1 is the perfect dupe of MAC All fired up?? See such cool things we find! The texture is also kind of same as Maybelline lip gradation pencils are matte and All Fired Up is also from the matte category.
Which are your favorite in the lipstick category?? Let me know in the comments below!