Using the right mascara can transform your look completely and if you are dressing up for a special occasion, using a waterproof mascara is the best bet. They stay in place all throughout the day and do not smudge of fade with sweat. We have a few good waterproof mascaras available in India which lengthen and curl your lashes to make them look long and voluminous. You can also read the reviews of some of my favorite mascaras here but some of the are not available in India. We have compiled a list of 10 best waterproof mascaras available in India which give professional results and have a great staying power too:
1.Maybelline New York Volume Express Hyper Curl Mascara
Made with a curl lock formula, this mascara is one of the best drugstore waterproof mascara available in India. It adds volume to the lashes and makes them look thick and luscious without clumping. The brush is designed to fan out the lashes and prevent them from sticking together. This mascara is also available in a washable version if want a mascara for daily use. The color of the mascara is intense black and the price is great for the quantity. The product has won many awards in the category of best waterproof mascaras available in India.
Price: 325 INR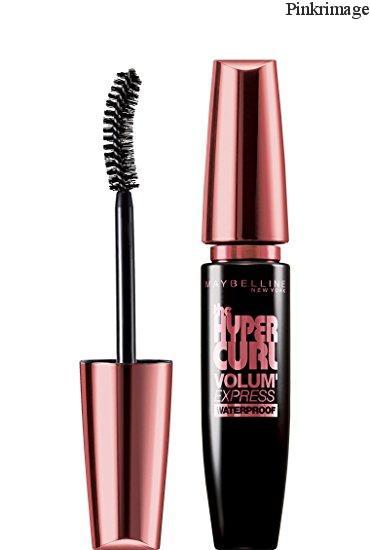 2.Clinique High Impact Waterproof Mascara
If you are looking for a waterproof mascara for sensitive eyes and contact lens wearers, this opthalmologically tested lengthening and volumizing mascara from Clinique is a good option. It is easy to apply and can be removed gently with any waterproof makeup remover. The formula is light on the lashes and does not make them feel heavy. It does not flake or smudge and stays on the lashes throughout the day. It is the best mascara for sensitive eyes.
Price: 1850 INR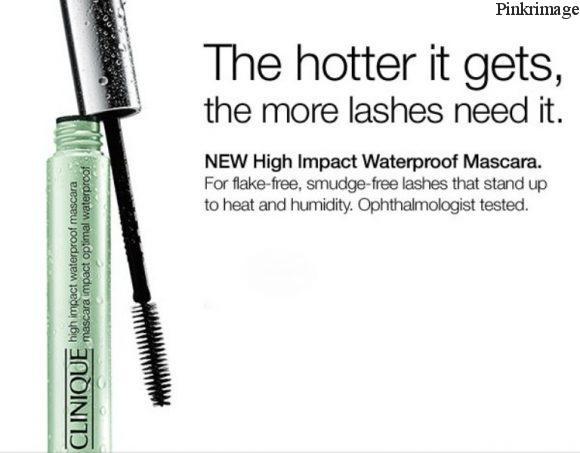 3.Smashbox Full Exposure Waterproof Mascara
Formulated without parabens, fragrances, and talc, the Smashbox waterproof mascara is great for special functions when you need a mascara which makes your lashes look like falsies. The formula is high in gloss and fibers which give a shiny and voluminous look to the lashes. This mascara survives even a dip in the pool and stays intact for at least 10 hours. It is sweat and humidity resistant so it works well for outdoor weddings and summer pool parties too.
Price: 2200 INR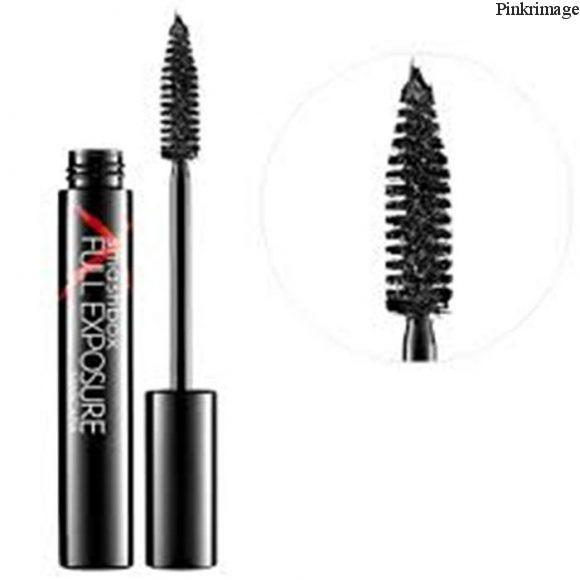 4.Maybelline New York Lash Sensational Waterproof Mascara
Another favorite from our beloved drugstore brand Maybelline, this mascara can be considered as the best waterproof mascara in India under 500 INR. It gives a dense look to your lashes and coats them from the root to the tip for a fuller effect. The formula contains a nourishing serum which lengthens the lashes and makes them look glossy. The wand contains two brushes on the inner and outer side for a volumizing fan effect. The outer brush also catches small lashes.
Price: 500 INR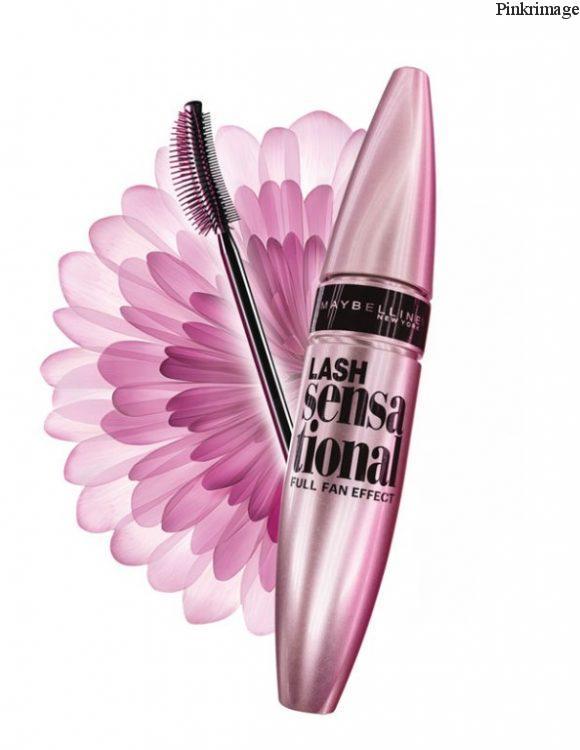 5.The Body Shop Big & Curvy Waterproof Mascara
The Body Shop is one of the few brands which make products which are not tested on animals. This mascara is good for thin lashes as it coats them evenly and makes them look dense and long. It also holds the lashes in the curve and stays for 8-9 hours easily. The mascara is good for sensitive eyes too as the formula is very gentle. The thin brush is easy to use and avoid clumping of the product.
Price: 995 INR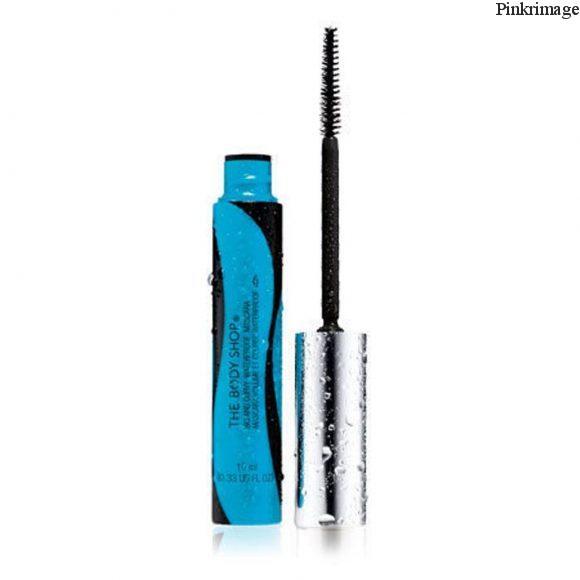 6.Rimmel Scandaleyes Retro Glam Waterproof Mascara
Another waterproof mascara under 500 INR, this product from Rimmel gives you a false-lash look and the hourglass-shaped brush plumps the lashes and gives them a dramatic effect. It coats all the lashes in one single stroke so you do not need to apply many coats. It also separates the lashes well and reduces clumping and sticking. The price is perfect if you want to try drugstore makeup.
Price: 500 INR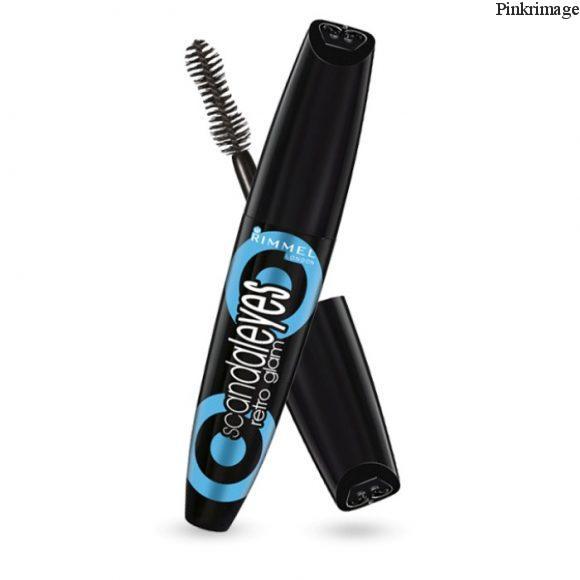 7.Faces Ultime Pro Gel Waterproof Mascara
Faces Ultime Pro range has some really good products and this gel mascara is infused with nourishing ingredients which condition the lashes and enhance lash growth. The wand picks up just the right amount of product and coats all lashes evenly without clumping. The price is a little high as compared to other drugstore mascaras but the quality and staying power are great.
Price: 799 INR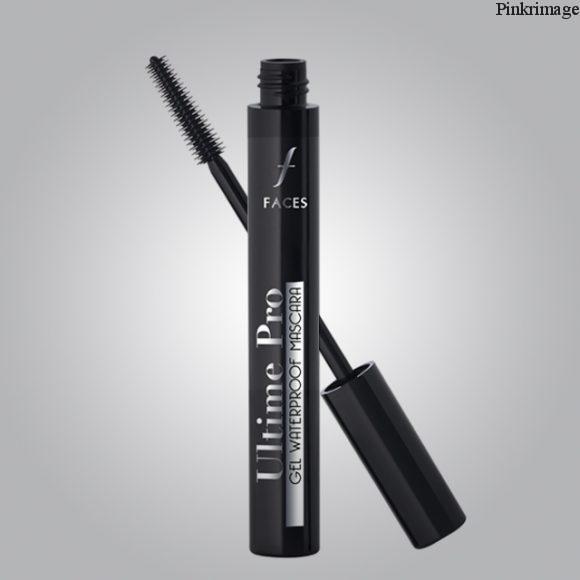 8.NYX Professional Makeup Doll Eyes Mascara
if you want to get doll-like fluttery lashes, this mascara from NYX is formulated with natural oils and vitamin E which gives a healthy look to the lashes. The formula contains microfibers which extend the natural lashes and gives them a lengthening effect. The jet black shade makes your lashes look dramatic and stunning. The packaging is compact and easy to carry in your makeup bag. You can also find this mascara at a discount online but beware of fake products.
Price: 1425 INR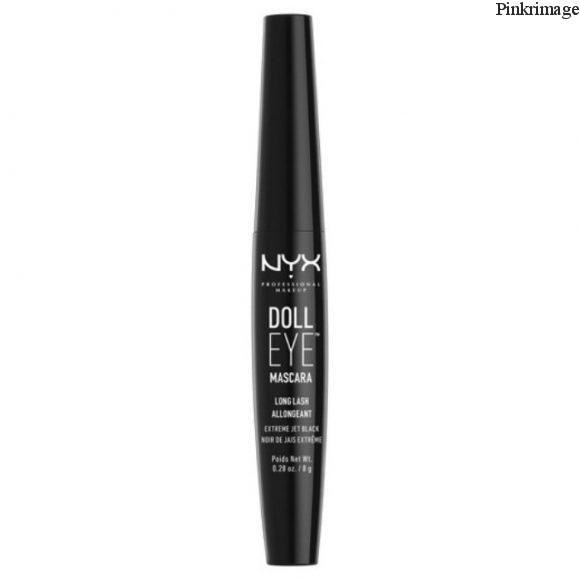 9.L'Oreal Paris Volume Million Lashes Waterproof Mascara
Flake-free, smudge-free, and fragrance-free, this mascara from L'Oreal is a favorite of many. The unique design of the brush separates the lashes and adds volume to them. It gives a natural and effortless finish to the lashes and stays for 10-12 hours. It is a bit difficult to remove though but nothing that a cotton swab with coconut oil can't fix. This mascara is the best mascara available in India if you want fanned out lashes. You can read the review of this mascara here.
Price: 895 INR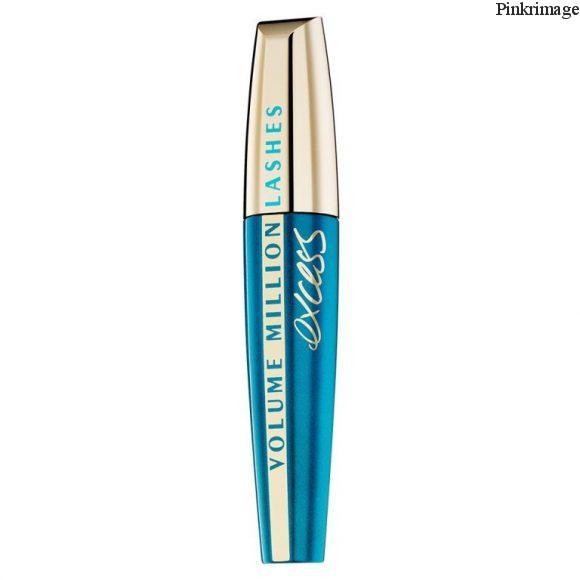 10.MAC In Extreme Dimension Waterproof Mascara
If we are compiling the best waterproof mascaras available in India, can MAC be left behind? This iconic brand is known for its sensational products and is loved by beauty enthusiasts all over the world. The lightweight and whipped formula is light on the eyes and curls the lashes beautifully. It is sweat and humidity resistant so no moisture can flake this product.
Price: 1990 INR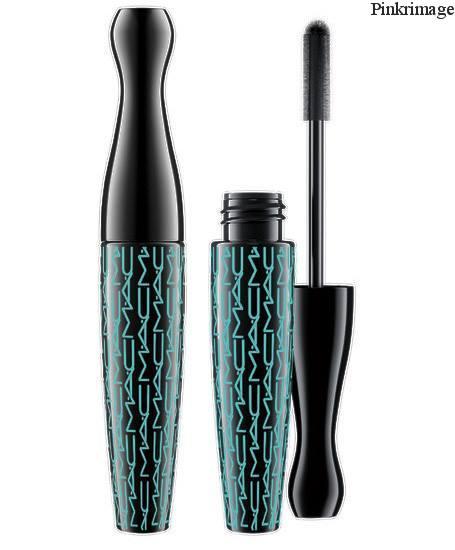 So these are some of the best waterproof volumizing mascaras available in India which will give you long and beautiful lashes with just one coat. Some drugstore waterproof mascaras are also featured in the list so you can take your pick as per your budget. While searching for the mascara, look for products which are known for their staying power is the best waterproof mascaras available in India have a staying power of around 8-10 hours. All these mascaras are available online on Nykaa and many other websites. I have also put a link below to help you find some of these mascaras online easily:

The next time you are searching for a good waterproof mascara available online in India, keep this list handy to help you find the best Waterproof Mascaras Available in India.
Which is the best mascara in India as per your experience?