Nykaa BlendMaster range of oval brushes has been launched recently by Nykaa and I picked up the contour brush on my last trip to Delhi because I am tired of online shopping now and want to go the old way wherein I get my products in my hand when I pay and do not have to wait for "5-7 business days". I have also covered some tips on how to contour with this brush.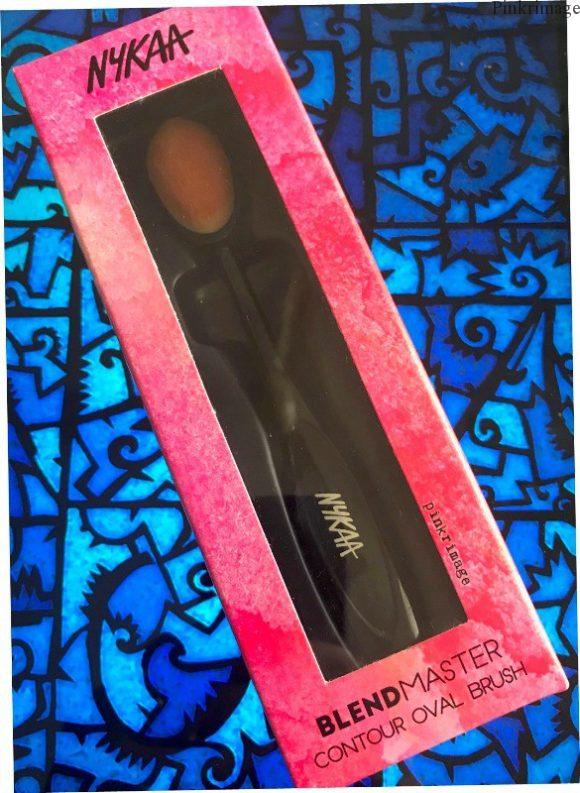 I was confused between the foundation brush/powder brush and this one but later picked up the contour brush as the size was adequate for all cream products. I will also help you learn how to contour using this brush. They say it is a contour brush but who are they to stop me from blending my foundation with it 😛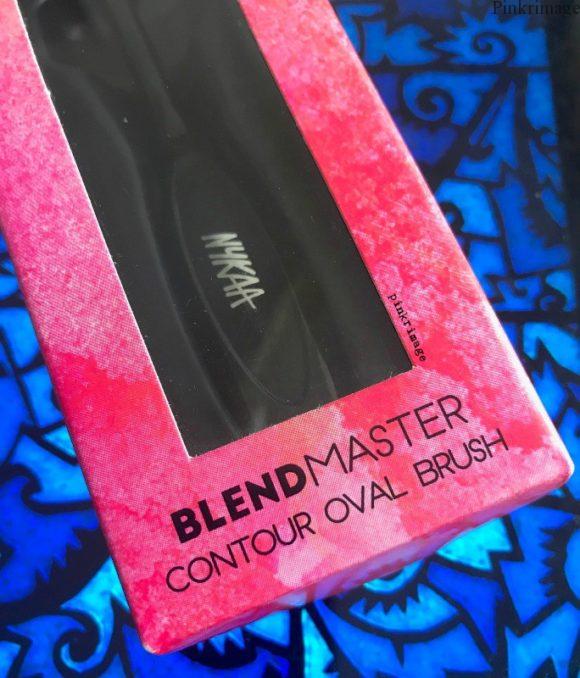 You guys know how much I loved the Maybelline V-Face Duo Contouring Stick so this brush was a perfect addition to my contouring kit. Let's see whether this brush lived up to the hype and my expectations: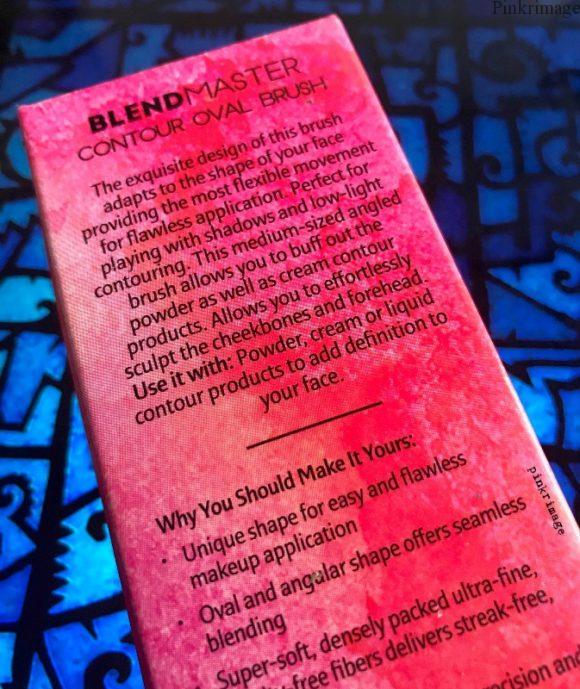 Product Claims:
Nykaa BlendMaster Oval Brushes bring you the exquisite blend of form and function. The ultra-soft, cruelty-free bristles recreate a luxe microfiber feel on the face to achieve the most seamless finish. These brushes sport a unique, curved handle, which is designed for self-application, unlike typical makeup brushes, which are made for makeup artists to apply on clients.
-Promotes even makeup-application.
-These multi-purpose brushes are designed to blend any product efficiently.
-Cuts down on your getting ready time by giving you a flawless finish faster than any tool!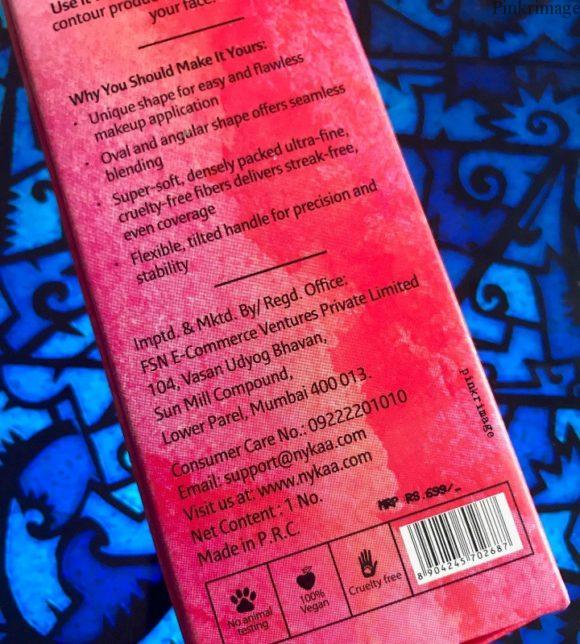 My review of Nykaa BlendMaster Contour Oval Brush :
This brush comes in a simple yet pretty cardboard packaging which I have not thrown away as it can be used to keep the brush to prevent it from gathering dust. The brush itself is black in color. It has a plastic flexible handle and densely-packed bristles. The bristles are soft and are cut in a beautiful shape to adhere to the shape of the face. I use this brush for blending my foundation and cream contour products.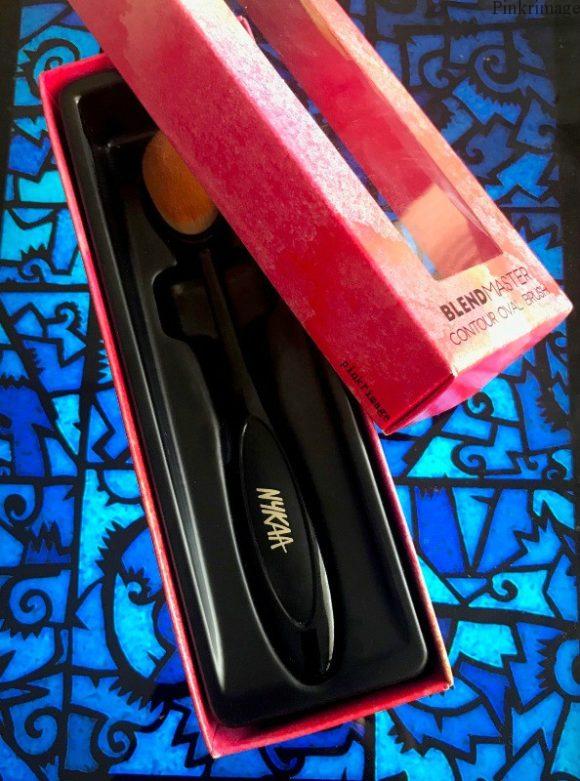 This Blendmaster range also has other oval brushes like eyeliner brush, concealer brush, powder brush, foundation brush, lip brush, brow brush etc but I think this contour brush is the most versatile of the whole lot.  It is cheaper than brushes from MAC, Bobbi Brown, etc and can be considered as one of the best drugstore brushes for makeup.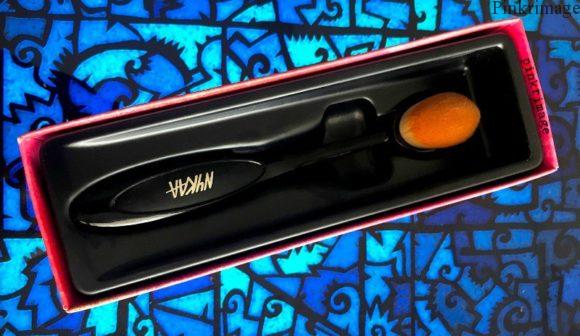 I really love using this brush as it gives a beautiful finish to the makeup and does not accumulate a lot of product like some other dense brushes I have used. Makeup brushes are a one-time investment as they last for the lifetime is maintained properly. I do not have a lot of experience in how to contour, but this brush makes things really easy.
If you want to try using an oval brush, this range from Nykaa and particularly this Nykaa BlendMaster Contour Oval Brush is great in terms of performance and price. It is currently available at 15% discount on Nykaa so you can get it at an even cheaper rate.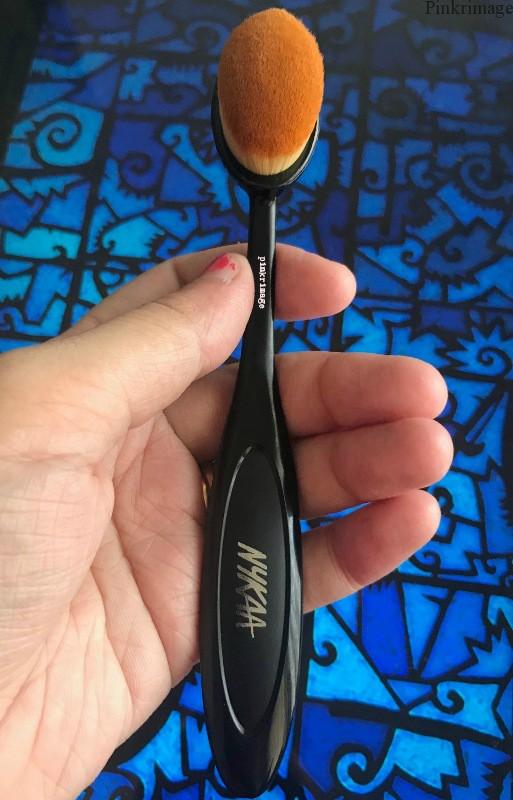 Price of Nykaa BlendMaster Contour Oval Brush :
The price of this brush is 699 INR currently available at 599 INR after 15% discount.
How to contour your face using the Nykaa Blendmaster Contour Oval brush:
Start with creating a uniform base using your favorite foundation. Make sure that the foundation is set before going forward with the contouring.
Use a cream contour product like a contouring stick and apply the darker color in the hollows of your face and the highlighting product at the highest points of the face.
Use this brush with gentle pressure to blend the product uniformly with your foundation.
Make sure that you blend the product along with same lines and not everywhere on the face to create a soft chiseled look.
If you want to learn how to contour your nose easily, you can buy the precision contouring brush from the range.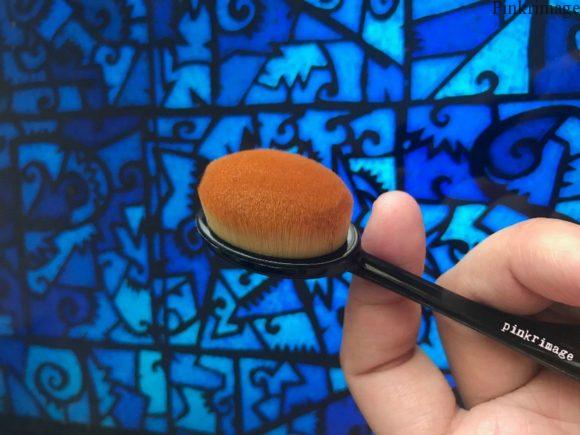 So this is the review of the Nykaa Blendmaster contour oval brush plus tips on how to contour your face step by step using this brush and a good cream contouring stick.
Have you used this brush? Are you a contouring fan?