Sugar Stroke of Genius Heavy Duty Kohl Back to Black is a very popular Kohl in the Indian markets and has seen a rise in popularity because of its creamy consistency and jet-black color. I wear a kohl on my waterline and upper lashline every single day and I am always looking out for a super black kohl which glides on my eyes smoothly and delivers great pigmentation. Most of the kajals I try either smudge on my watery eyes or have to be swiped a lot to get the color I like. I like the Lakme Forever Silk Eyeliner Blacklast and MAC Technakohl Graphblack a lot. You can also read a post on 10 Best Kajals available in India to get an idea about the different brands which make Kohls.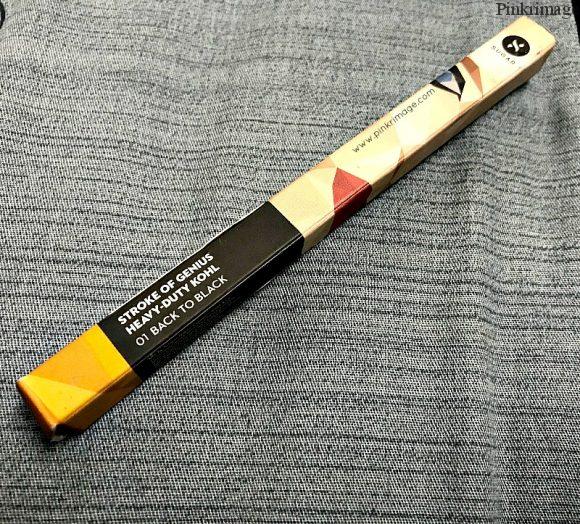 Product Claims of Sugar Stroke of Genius Heavy Duty Kohl Back to Black  :
Eye makeup can be tricky but a stroke of genius can put you at ease. Add to that intense black color and soft creamy texture and you know you've been hooked for life. We're on about SUGAR Stroke of Genius Heavy Duty Kohl – a waterproof Kohl pencil that can add pretty to your eyes in a single swipe. Its wax-based formula spreads evenly and lasts for up to 8 hours. Not just that, it comes with a free sharpener to ensure your eye makeup is always on point.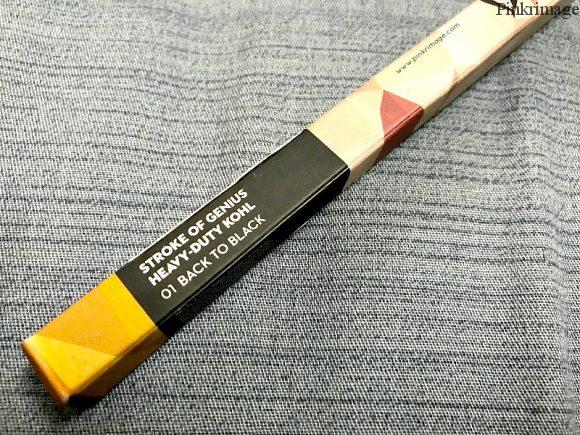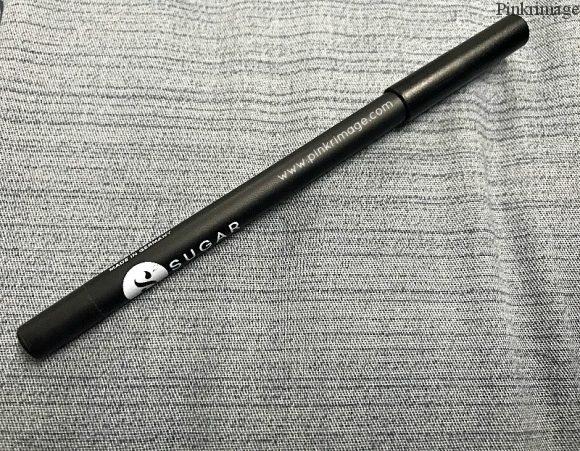 Bonus: Every Stroke of Genius Heavy Duty Kohl comes with its specially designed high-quality sharpener that is carefully crafted to help you make the most of your purchase.
Review of Sugar Stroke of Genius Heavy Duty Kohl Back to Black :
I wanted to try this Kajal since long as I have heard amazing reviews about this brand and the pigmentation of its products. I have tried the Sugar Breaking Bare Lipstick and love it. This Kajal comes in a colorful cardboard packaging with a free sharpener which is a good thing as you have to sharpen this kajal quite often.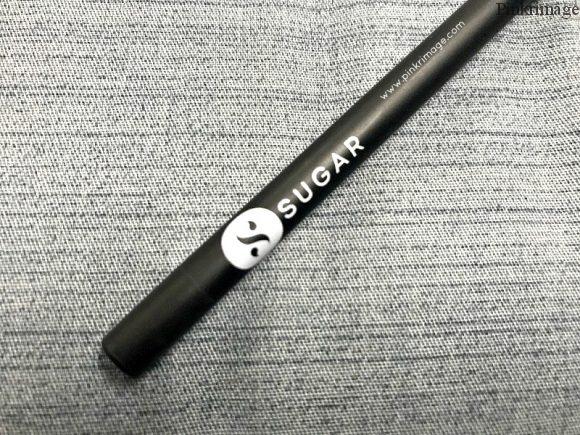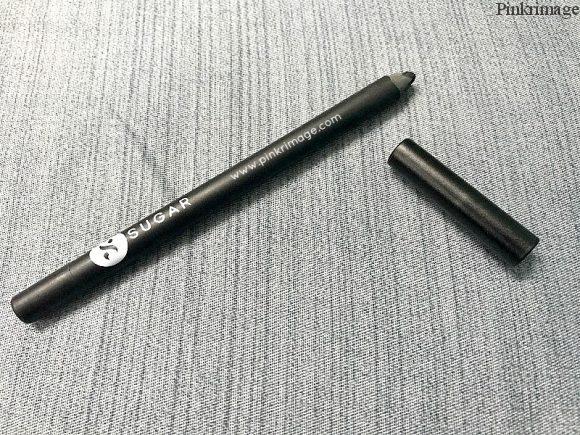 The Kohl itself has a jet black body with a sturdy cap. The product or the Kohl inside has a very creamy consistency. It does not pull or tug on the eyes at all.Unfortunately, this feature of the product becomes its problem. The kohl is so soft that it needs to be sharpened before every use if you use it for both waterline and upper lashline. I have been using it for 5 days and have already sharpened it thrice. This leads to a lot of product wastage. I am afraid that at this rate the kajal would finish in a month or so.
Another thing I would like to mention here is that this Kohl makes my eyes feel tired and stings a little bit till I time I don't remove it. It also makes my eyes water more than usual. It has been 5 days since I am using this and it has been only now that the stinging has lowered significantly. It definitely makes my eyes feel tired than usual. Sensitive eyes, however, should skip this product. It is not the best kajal for sensitive eyes.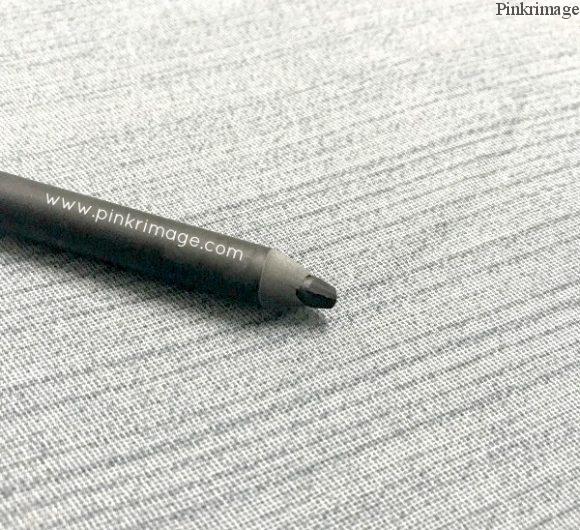 When I swatched this product for the first time, I loved the pigmentation. It is a supreme black color which I always look out for. It takes just one swipe to deliver a jet black finish. It stays on my waterline for the whole day which is rare since I have watery eyes. I remove it with a makeup remover.
Overall, if your eyes are comfortable with the formula and you are ok with the product wastage while sharpening, this Kohl is good as it is jet black in color and stays on the waterline for 8-10 hours. The burning is a put-off for me plus the rate I am sharpening this kajal at, it is probably going to last for a month only for me which is expensive considering the price. It is definitely a heavy-duty Kohl and gives your eyes a mesmerizing look if you can bear with the stinging and the fact that it lasts for only about 45 days or so if you use it daily. I am not going to repurchase it.
Swatches of Sugar Stroke of Genius Heavy Duty Kohl Back to Black :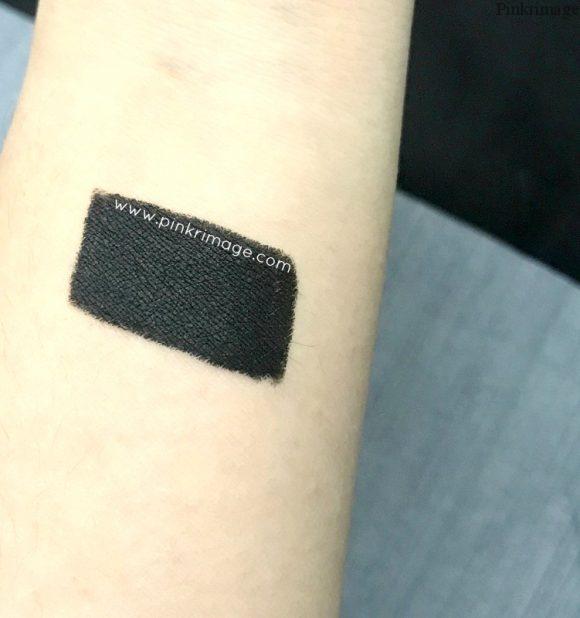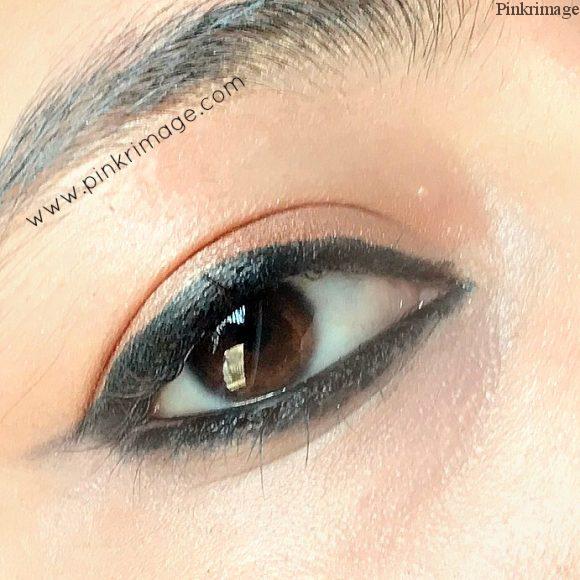 Price of Sugar Stroke of Genius Heavy Duty Kohl Back to Black :
The price of this product is 598 INR.
Where to Buy Sugar Stroke of Genius Heavy Duty Kohl Back to Black Online:
You can buy the Sugar Heavy Duty Kohl Online through the link below:

So this was my sugar cosmetics heavy duty Kohl review. Have you tried this Kajal? How was your experience?