Using a facial scrub every regularly is an important part of my skincare routine. While i invest in good facial moisturizers and serums, i do not spend a lot of money on face scrubs as i prefer natural and homemade DIY face scrub for glowing skin. I have already shared my skincare routine here which also lists down some tips on how to get glowing skin naturally at home and this post is a continuation of that article. If you are looking for body scrubs, read about top 10 body scrubs here.
Read on to see how you can prepare these easy face scrubs at home:
5 Best Homemade DIY Face Scrubs For Glowing Skin are:
1. Gram Flour + Turmeric Powder + Milk/curd + Rice Flour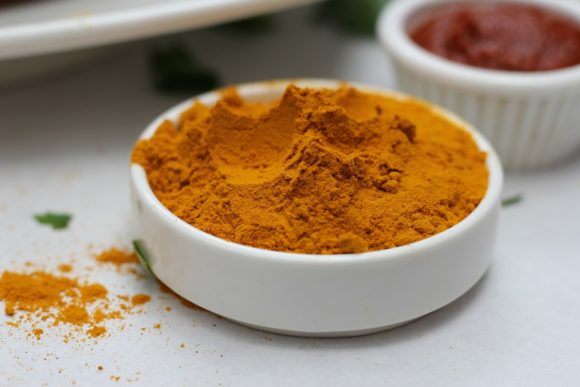 Mix gram flour, rice flour, and turmeric with some milk to make a thick paste.  Leave it on for 15-20 minutes and wash it with warm water. This scrub is a great home detanning treatment and my favorite DIY face scrub. The turmeric heals the skin and acts as a whitening agent while the milk or the curd soothe the skin and reduce inflammation. Rice flour exfoliates the skin mildly to reveal brighter and glowing skin.
2. Oatmeal powder + Honey + Milk Cream/Malai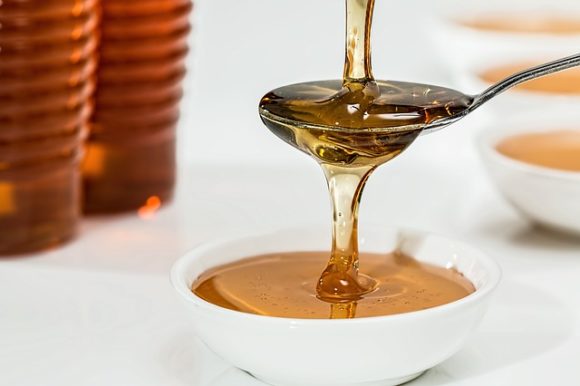 Soak oatmeal in warm water for a few minutes and then mix it with milk cream or malai to form a grainy paste. Scrub it for a few minutes by massaging it into the skin and then rinse it with water. This is the best homemade face scrub for glowing skin if you have dry skin. The oatmeal scrubs the dead skin cells and hydrates the skin to make your skin feel very soft and radiant.
3. Ripe Banana + Honey + Raw ground Sugar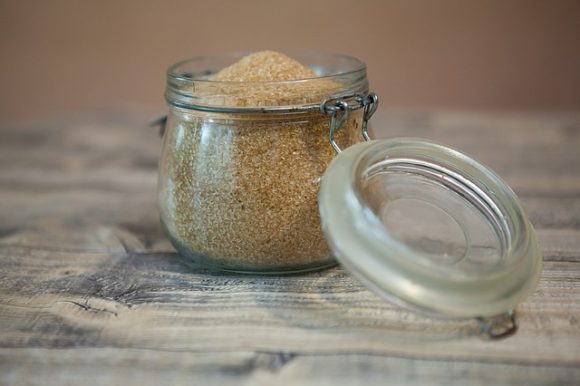 Sugar scrubs feel very luxuriant on the skin and make your skin look healthy and gorgeous. Mash a ripe banana and add some ground sugar to form this homemade sugar face scrub. Add honey as per your requirement to thin down the paste. Apply it on the face for 15 minutes and wash with cold water.  Banana hydrates the skin and works on blemishes and tan. Sugar exfoliates the skin and honey heals it.
4. Coffee + Coconut oil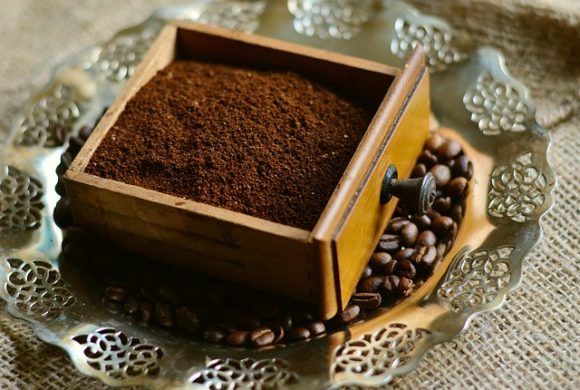 This is a great anti-aging face scrub for all skin types. Coffee exfoliates the skin and has some amazing anti-aging benefits. It increases blood circulation in the skin and makes your face glow. Just mix some ground coffee with coconut oil to make this scrub and apply it on moist skin. Rinse and enjoy your glowing skin. Avoid this face scrub if you have a very oily skin.
5. Strawberry + Honey + Lemon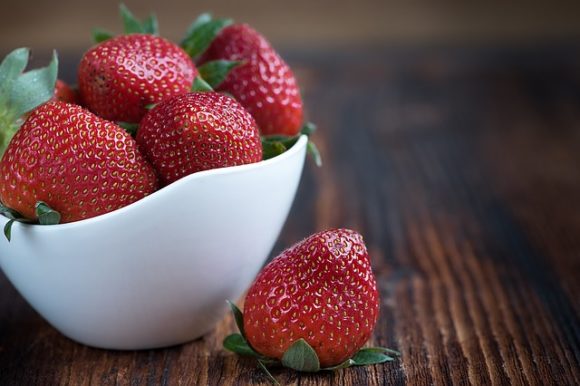 No this is not a sorbet recipe. Strawberries are known for their anti-aging benefits and add a lovely color to your skin. The seeds act as a mild exfoliant and scrub away all the dirt and grime to reveal brighter skin. Honey nourishes the skin while lemon works on blemishes and marks and also as a lightening agent. Mash some strawberries and make a pulp with honey and a few drops of lemon to make this exfoliating DIY face scrub.
Some FAQs about DIY face scrub:
Q. Do face scrubs made at home have any side-effects?
A. Absolutely not unless you use them more often than necessary or use a lot of drying agents like salt or lemon. These face scrubs are all natural and have more benefits and fewer chemicals than store-bought scrubs. Using these natural DIY face scrubs regularly will make your skin appear youthful and radiant.
Q. How often can I use a DIY scrub for the face?
A.You should use a face scrub every 2-3 days if your skin is dry and every other day if you have an oily skin. If you are looking for a homemade face scrub for oily skin, then the 5th one in the list above works well for oily skin as the lemon and strawberry control oil and leave your skin looking hydrated yet not greasy.
Q. I have an acne-prone skin. Can I use any face scrub or need a specific scrub?
A. Acne-prone skin needs special care as it is sensitive and can break-out if you do not pay attention to it. Using a good homemade face scrub for acne can work wonders in clearing up your skin and subsiding the acne and pimples. Make sure that you do not use a harsh scrub which can lead to infections. Oatmeal helps a lot in soothing the skin so a scrub made using oatmeal and baking soda is a great way of controlling acne.
So these are some of the best DIY face scrubs for glowing skin which will give you a beautiful skin if you use them regularly. These scrubs are completely safe and natural for your skin and are formulated without the harsh chemicals used in the scrubs sold in the market.  Now that you have exfoliated your skin well and are ready to slather on a good face mask, read about the ten best face masks here to make your skin glow!