The Face Shop Sheet face masks are all over the internet these days. In India, these are only available in Sephora Delhi. I picked up 3 of these from my Delhi trip and will review the other two in few days. I like using sheet masks for the ease of using them and taking them off. This is the "Pearl face Mask" from the brand and comes in a regular sheet mask packaging.
The mask itself is white and a bit drippy with the serum it is infused with. The fragrance is so calming and spa like that it almost feels like you are in some distant spa. The mask is a bit bigger in size than my face and this leads to a very clumsy patching on the face. It doesn't fit the face properly and you have to stick it somehow. There is no extra dripping of serum after you have put the mask on.You can sit back and relax for 20-30 minutes and then take the mask off. It doesn't dry or anything so you will not be able to see any working on the skin. The skin just absorbs the serum. When i take the mask off, i gently massage my face with the sheet to get maximum benefits. Of course what other skincare products you use matters a lot!
Results: 
"  I have used all kinds of masks. Powder face masks, tub face masks and sheet masks. If i have to say, this is a great face mask for getting instant radiant skin. This masks moisturizes my skin and makes it look plump & radiant. I had got two of these and i tried this for two weeks continuously and it is definitely a perfect weekend pampering mask because of its spa like fragrance and moisturization. It does not do much for acne marks or stubborn skin problems but if you are just looking for a weekly rejuvenation mask, this is good!
This is how my skin looks after using this mask continuously for 2 weeks with my regular skin care routine.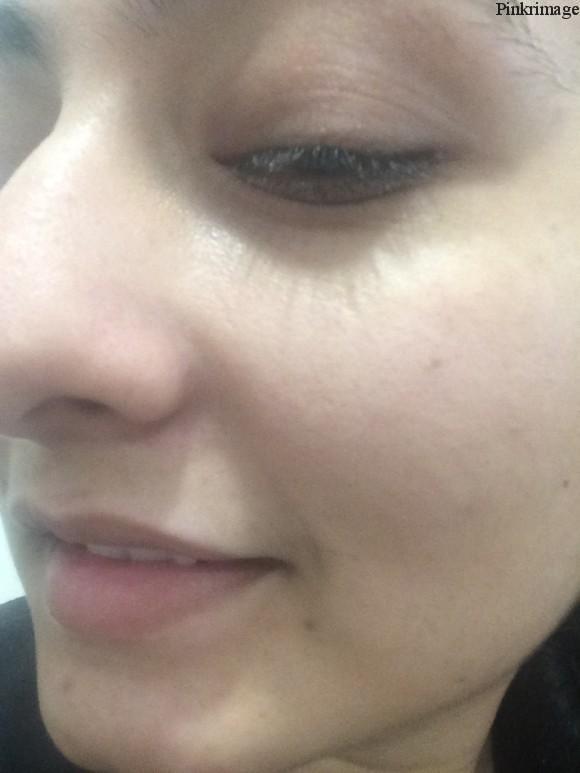 So what do you think? Sheet masks or the good old ubtans??