I am all for BB creams. Who wears a foundation on daily basis??? But then, who ventures out of the house looking like sleep deprived Zombie? Neither You say? Thats when BB creams come into picture. They are not as "cakey" as foundations, but still save you from looking "just out of bed" in not a very good way! So my funda is ..slap on some BB cream(with sunscreen mind you..otherwise you will anyways end up looking like a zombie when you are 60 years old), Put on a red lipstick..and pull yourself together!
I have tried so many BB creams that i have lost count. Garnier, Maybelline, Revlon, colorbar etc etc etc. I tried this Rimmel London one because i had heard really good reviews about it. It si described as BB Cream with SPF 25 is skin perfecting super makeup, developed specifically for women who prefer not wear foundation. Better than a moisturizer, better than a foundation. Creates the perfect 9-part regimen in one easy step: Primes, Moisturizes, Minimizes Pores, Conceals, Covers, Smoothes, Mattifies, Brightens and helps Protect. You have to live it to believe it! Its foundation reinvented! Dermatologist tested.
The cream comes in a regular tube packaging. The packaging in compact and user-friendly. Its thicker than the other BB creams i have tried..a more like foundation. It glides really smoothly and gives no patchy, thick or caked effect. The skin looks very even and bright. Just a small pea size amount is required to cover the whole face and neck. It has SPF 25 so there is no need for a separate sunscreen. It also moisturizes well so you dont need to apply a separate moisturizer underneath especially for summers. The coverage is medium and it conceals spots very well. It stays for an average of 4-5 hours on me after which the effect starts to fade but does not leave your face bare for 8-9 hours. I also use this cream as a concealer and it fairs quite well in that area too and my dark circles seem really light and the whole face looks really even and polished. Overall a great BB cream which performs so much better than all the other BB creams i have tried.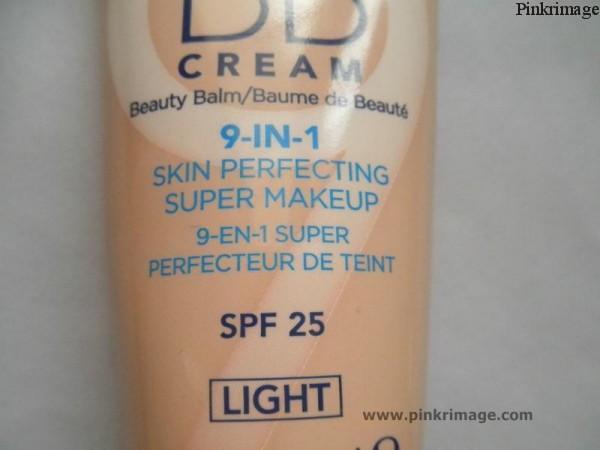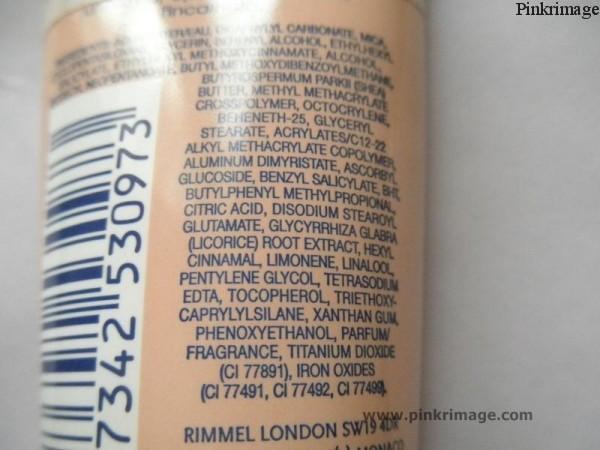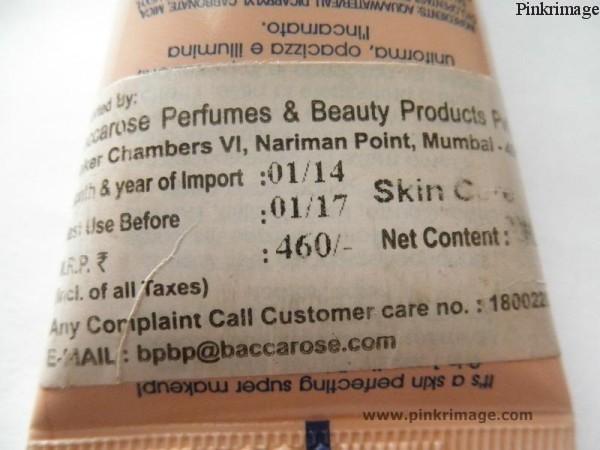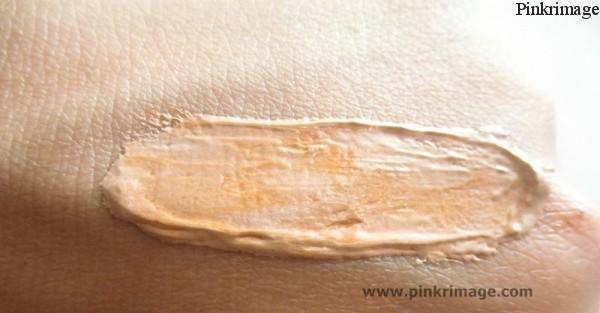 Dont You see some double colours in the swatch? Like the cream has curdled or something?? But i checked the expiry date and it applies well so i guess its normal..all the testers at the counter were also like that!
Price:- 460 INR, available in 3 shades
🙂