Perfume: The Body Shop White Musk EDT 60 ml
Price: 1035 INR but you can get it at 50 % off in TBS sale.
Notes:
Notes of velvety musk, floral lily and sensual ylang ylang with hints of fresh galbanum and basil combine to create the sensual top notes; provide the initial scent of the fragrance; awaken and stimulate the senses.
Notes of velvety musk, oriental jasmine, floral lily and rose combine to create the feminine heart notes; are the dominant notes of the fragrance.
Notes of velvety musk, oriental jasmine, floral lily and iris, rose, sweet vanilla, fresh amber, patchouli, oak moss and vetiver with hints of fruity peach combine to create the velvety base notes; tend to linger on the skin for longer than the other notes.
I have picked this EDT to be the first perfume in this series since this is my most favorite perfume ever!  This is not technically a perfume but if i tell you that this stays on my body for 12-15 hours, you will definitely consider this better than a perfume. I Bought this perfume when it was on sale at TBS and this is i think the best decision i ever made regarding any perfume. It has absolutely sensual musk notes but not the manly musky smell. Beautiful feminine musk notes with Jasmine, Vanilla and Lily make this fragrance the most sensual fragrance i have ever tried. I spray it on my pulse points in the morning and i can still get wafts of velvet musk in the night when i sleep. The longest staying power in any perfume i have tried and i am also planning to buy the complimentary products from the white musk range so that i can layer the fragrance. Anybody who loves sensual fragrance and want their perfumes to stay long, definitely try this EDT. It also has a body mist in the same range so you can buy that too if you like something lighter than this.
Pinkrimage Perfume rating: – 9/10 because not everybody likes musk as a perfume note!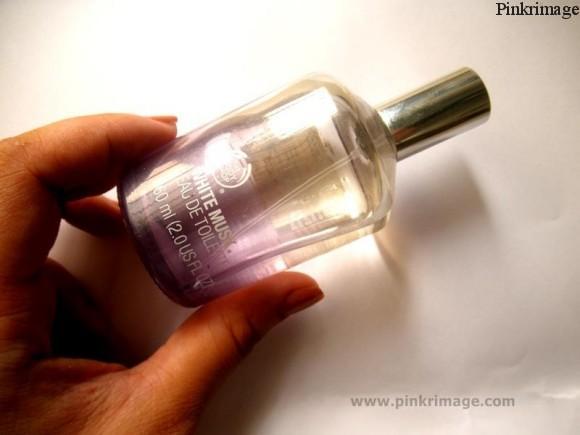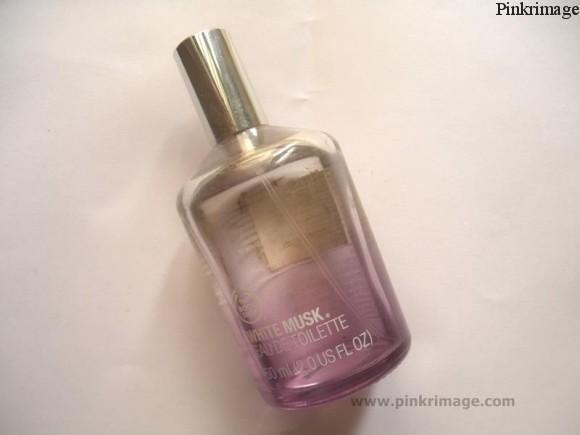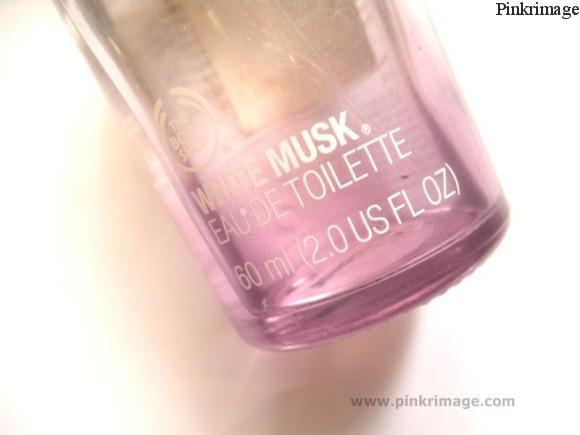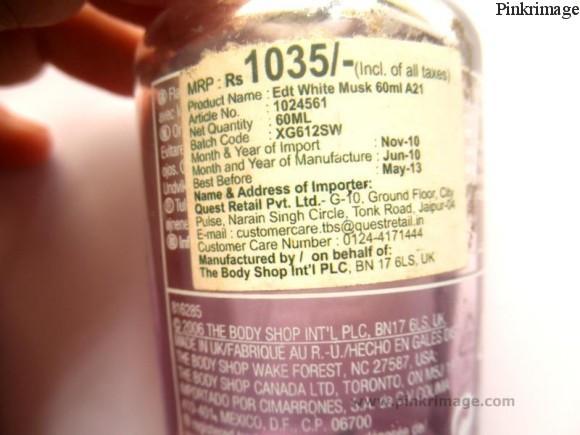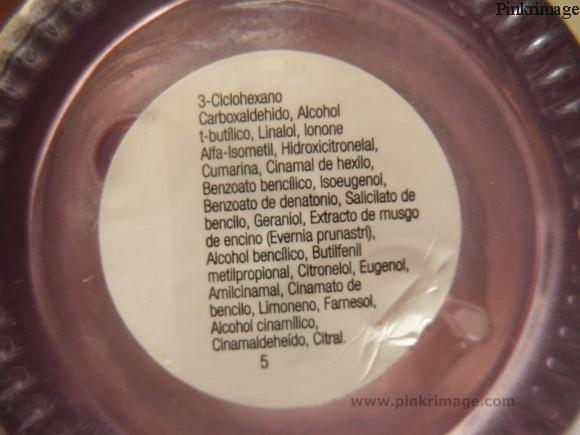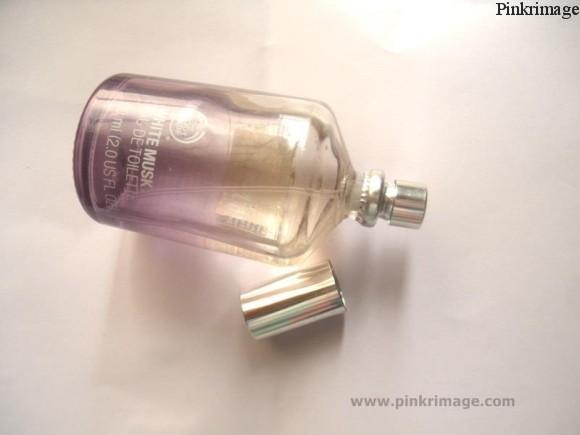 😀