After the legendary Colourpop Arriba and Colourpop Lippie stix in Cami, it is time to review two gorgeous eyeshadows from the brand after two beautiful Colourpop lipsticks. The Colourpop super shock eyeshadows are one of the most affordable eyeshadows in the market and are known for their pigmentation and quality. I have Colourpop super shock eyeshadow in Mooning and Wattles shades for review today and you can also see the colourpop eyeshadows swatches at the end of the article.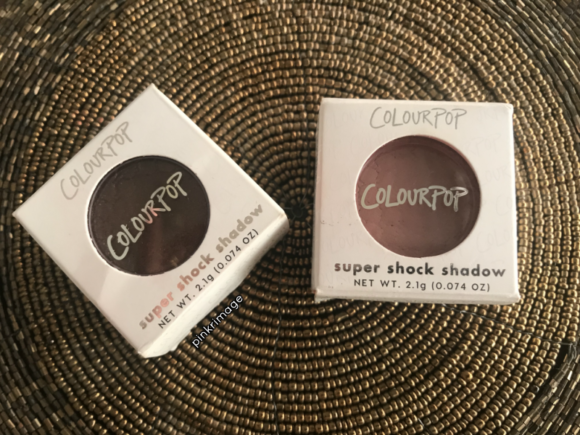 Shade Description:
colourpop Mooning Super Shock Eyeshadow is described as a blackened plum with violet satin sheen.  It is more of a rich plum bronze with pearl glitter. The deep bronze eyeshadow works well for all occasions. It is a great shade for creating intense bronze smokey eyes too.
Colourpop Wattles Super Shock Eyeshadow is described as a dusty beige pink satin eyeshadow. It transforms into a muted beige on the eyes with pink undertones. Wattles is good as a base color and can also be used for everyday makeup if you prefer neutral eyes.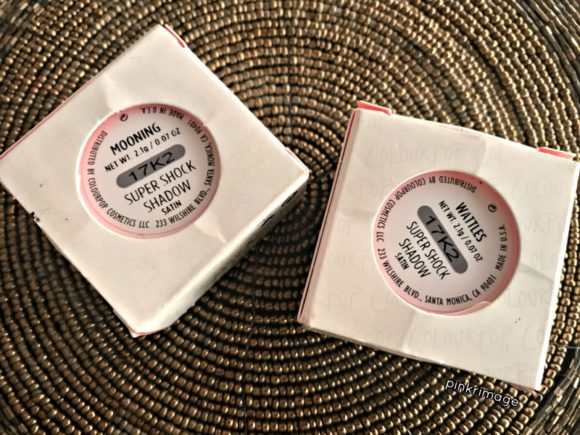 Packaging:
Each super shock eyeshadow comes in a round tub packaging with a see-through cap and the product details at the base. The screw lid locks tightly and the base is sturdy enough to sustain a light fall.
My review of Colourpop Super Shock Eyeshadows:
Shades:
I carefully selected Mooning and Wattles as i wanted shades which i can wear regularly. Mooning is a great shade for special occasions while Wattles is perfect for work makeup. Choosing a Colourpop eyeshadow is a difficult task as there are so many shades to choose from.
Colourpop Mooning is a gorgeous plum bronze and is good for all skin tones. It gives such a dramatic uplift to the eyes and is very easy to work with, unlike some other dark eyeshadows. You can pair it up with a black eyeshadow for creating a gorgeous dual smokey eye.
Colourpop Wattles is a beautiful dusty beige pink which makes my eyes look large and beautiful even if I gently sweep the eyelids with the shadow and just apply some kohl. It can transform my eyes instantly without any efforts.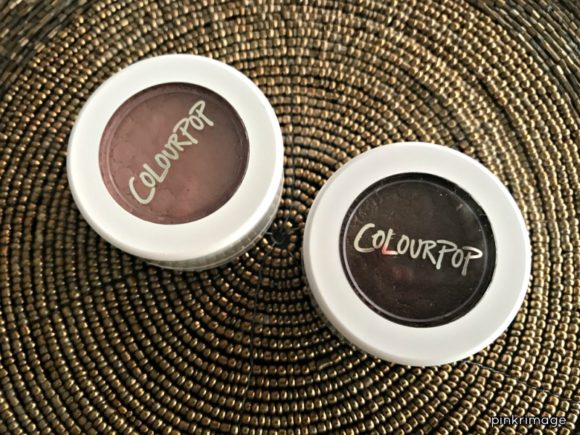 Texture:
The texture of these eyeshadows is very unique. It is so soft and pillowy with insanely creamy consistency. I have never seen such soft eyeshadows with almost no fallout. They also blend smoothly and the glitter and shimmer are not chunky. I find it easier to blend these eyeshadows with my fingers and the MAC eyeshadow brush. I love how soft the shadows are but this also means that they do crease a little on the eyelids. Wattles is a bit chalky.
Wattles has a satin finish while Mooning has an ultra metallic finish.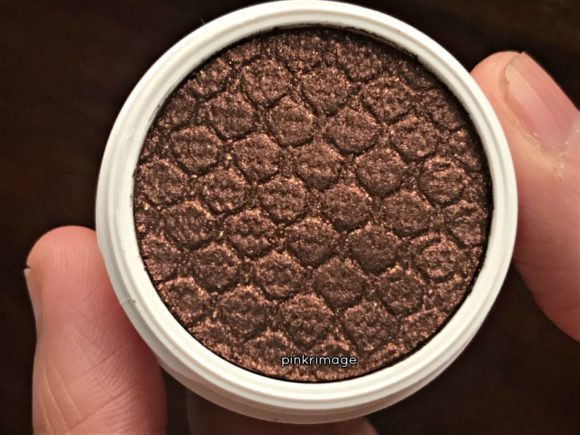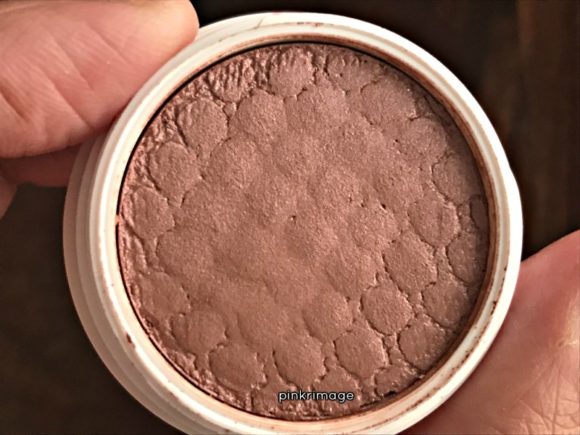 Staying Power:
The staying power is good with almost 9-10 hours of wear when worn without any primer. I have oily eyelids so most eyeshadows tend to crease a lot on me but these stay put for almost the whole day. Mooning is even better in terms of staying power as compared to Wattles.
Wattles fades evenly but Mooning does look a bit uneven on the lids since it is a darker shade.
Pigmentation:
Colourpop Mooning has a great pigmentation and one swipe gives you a good color payoff. Wattles, being a lighter color, needs at least two swipes to give opaque color. The color intensity is also good and Mooning looks very rich on the eyes when it is layered. There is a gorgeous sheen in both the colors.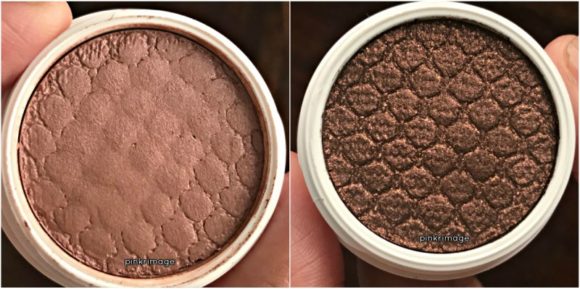 Value for money:
This is something that depends on an individual but I feel that these eyeshadows are a great investment as they offer much more quantity at a lesser price without compromising on the quality. I definitely think that they offer good value for your money as one tub will last for at least six months if you wear it regularly also.
Colourpop eyeshadows swatches:
Now that you have gone through the Colourpop eyeshadow review, you can check out the swatches of Colourpop Mooning Super Shock Eyeshadow and Colourpop Wattles Super Shock Eyeshadow below: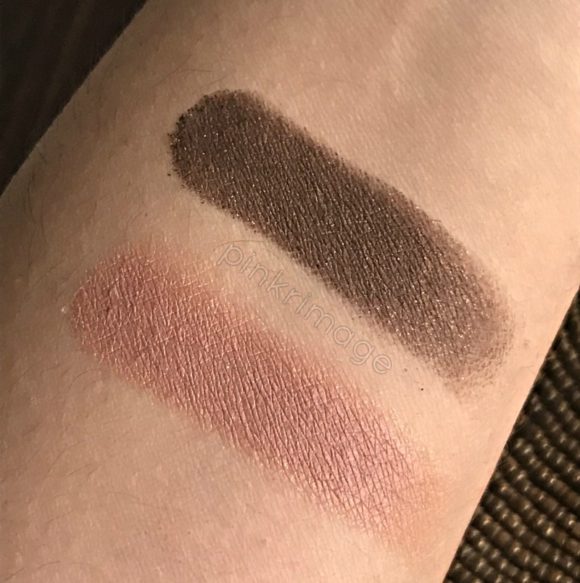 These Colourpop Eyeshadows Swatches are taken in natural light and one single swipe so that you can see the true color of both the shadows. The swatches are a little more intense in person.
Price:
Colourpop Super Shock Eyeshadow retails at 5$ for 2.1 grams on the official website of Colourpop UK.
Where to buy colourpop:
You can buy Colourpop products through the official website of the brand. Some Instagram sellers also sell Colourpop cosmetics in India so you can have a look but beware of fake products. You can also avail the Colourpop international shipping which is free on some occasions or above a certain order value. You can also buy it from colourpop Sephora section which stocks these products online.
So this was my review of the two must have colourpop eyeshadows. They are so easy to use and offer a great quality at a very affordable price. As you can see from the colourpop eyeshadows swatches, the pigmentation and color payoff is also great.
If you liked this Colourpop eyeshadow review, do not forget to comment below.