Colourpop Arriba is described as a warm true red color and is the part of the Colourpop X iIluvsarahii collection. It is an ultra-matte lipstick and is one of the cult shades from the brand. Colourpop liquid lipstick Arriba has been on my lust list for so long and I finally got it when I placed my first Colourpop order during their big sale. I also order a few Colourpop eyeshadow and Colourpop lippie stix in shade "Cami" which I will be reviewing in the coming few weeks. Check out the ColourPop Arriba Ultra Matte Lipstick Review below: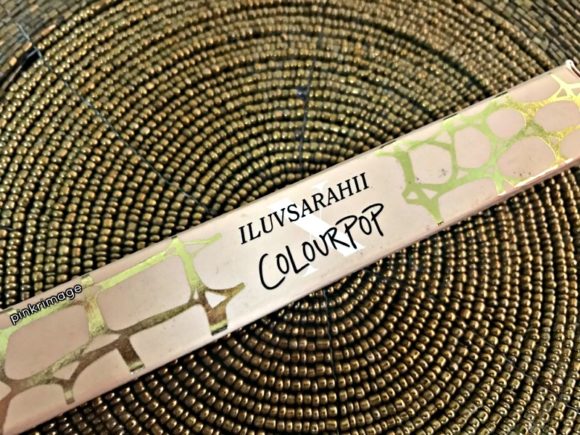 MY REVIEW OF COLOURPOP LIQUID LIPSTICK ARRIBA:
Before sharing the Colourpop Arriba review, I want to share some of the reviews of a few red lipsticks I have reviewed on the blog here and here which are some great red lipsticks for Indian skin tones. I do not get many chances to wear red lipsticks but this shade just took my breath away. I will be sharing my thoughts about it and some dupes if you cannot get Arriba.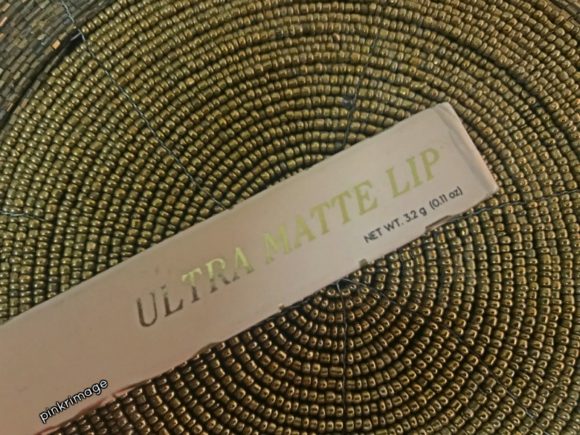 Shade Description of Colourpop Arriba lipstick:
Arriba! ultra matte lip from Colourpop is a beautiful true red which is neither too cool nor too warm. It adds a lovely color and is suitable for all skin tones. If you are searching for a red lipstick for dark skin or fair skin, this red is not going to disappoint you once you try it. There are very few Colourpop red liquid lipsticks so if you can get your hands on this, you must as it is so affordable and such a stunning shade. It is definitely the best red lipstick for fair skin in my opinion.
Packaging:
The lipstick comes in a standard liquid lipstick packaging which is encased in a beautiful cardboard box. The applicator is thin and picks up just enough product. I find the lipstick a bit bulky but nothing too bothersome. I did drop it once but just on the bed so please be careful.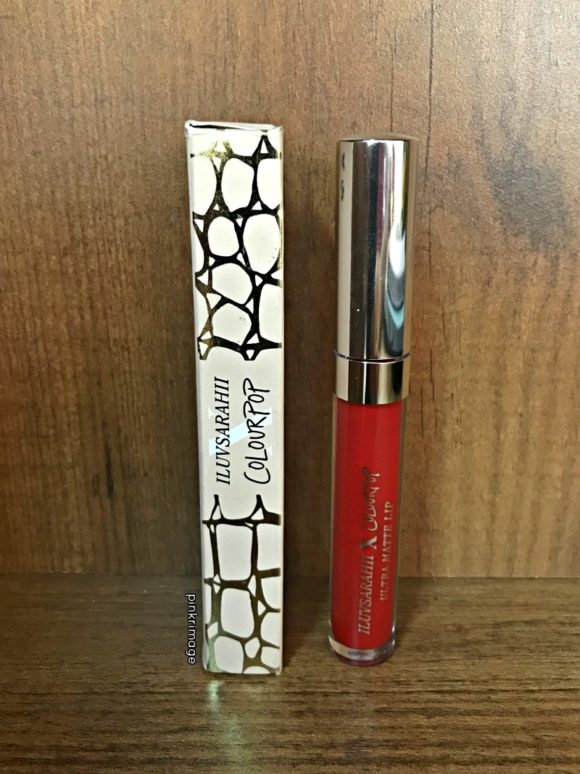 Texture:
The consistency of the lipstick is smooth and it dries to a very drying matte finish. It is very important to exfoliate and moisturize your lips before using the lipstick as it will highlight the fine lines and make your lips look parched otherwise. Matte lipsticks tend to be a little drying so it is always advisable to use a lip balm before applying the lipstick. It does stain the lips and fades unevenly like all matte lipsticks but the fading is not that evident. 
Pigmentation:
The pigmentation of this lipstick is something I really loved. It delivers opaque color in one swipe and stains your fingers and also your face. You have to be extremely careful while applying the lipstick as one wrong swipe can make you redo your whole makeup. I accidentally got some color on my fingers and touched my face so had to reapply my foundation since the color just spreads everywhere.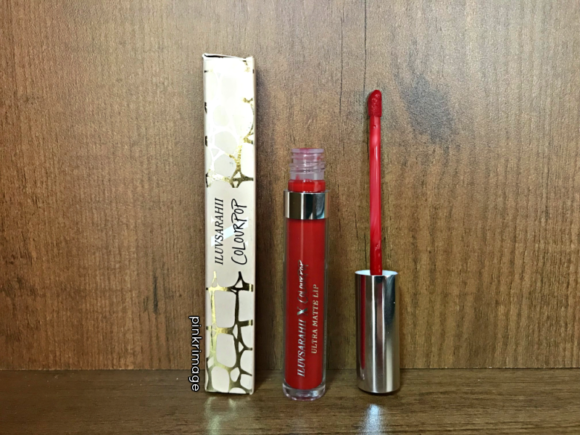 Staying Power:
There is absolutely no fading or transferring once this Colourpop lipstick dries. If you are searching for a red lipstick that stays on, this is the best bet. It stays on for around 10-12 hours with only a slight fading. It survives small meals and drinks quite well but does become patchy if you eat a full course meal.
Colourpop Arriba Dupe:
There are some really good red matte lipsticks available in India but only a few look as good as this shade. If you are wondering where to buy colourpop, these dupes can work for you. Some very similar dupes for Colourpop matte lipstick Arriba include Colorbar Kiss Proof Stain in Palm Beach, MAC Retro matte lip color in Feels So Grand and Fashion Legacy, Smashbox liquid lipstick Bad Apple, and Fenty Beauty lipstick in Stunna are some of the best matte red lipsticks if you cannot get your hands on Arriba. Colourpop Creeper is also a similar shade.
colourpop Arriba swatch:
Check out the Colourpop swatches below: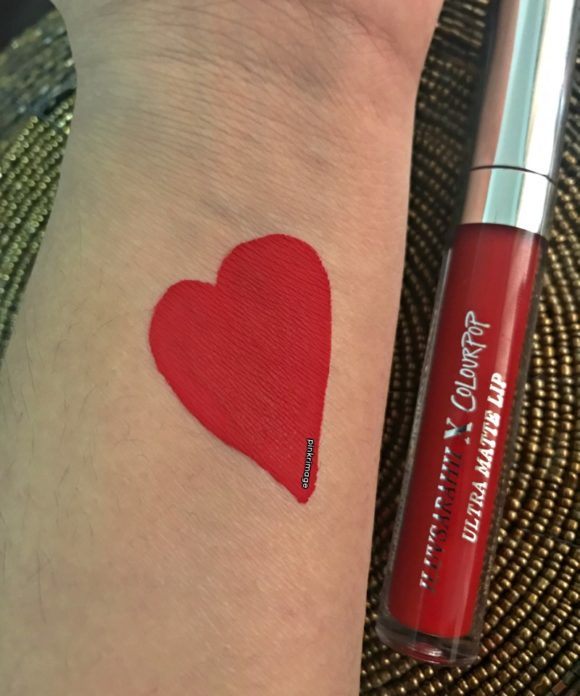 Lip Swatches: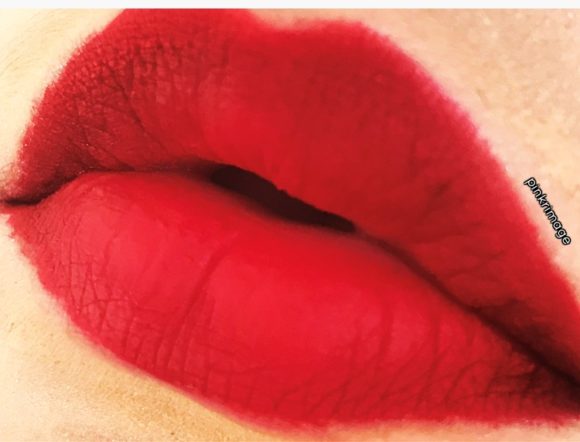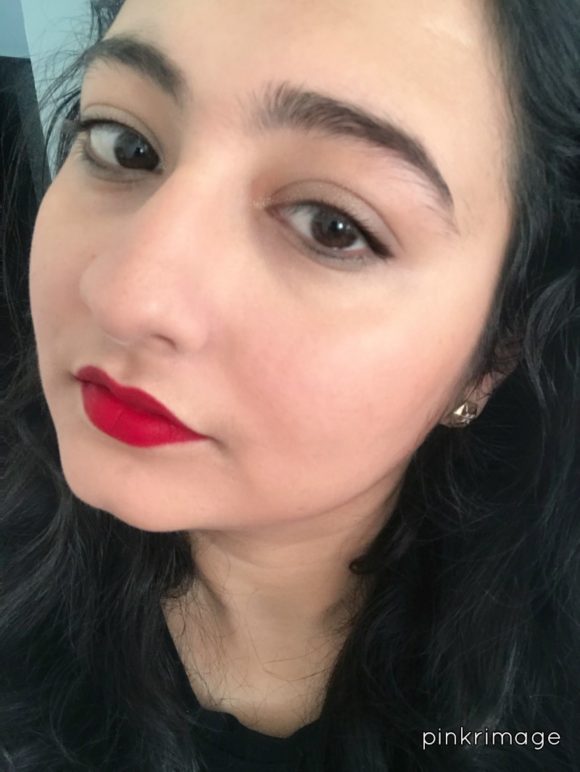 Price of Colourpop liquid lipstick Arriba:
Colourpop liquid lipstick Arriba retails for around 6.5$ on the Colourpop website which ships worldwide. You can buy the dupes on www.nykaa.com.
So this was my review of Aribba ultra matte lipstick from Colourpop. What are your views on it? Did you like the color?