Hello ladies! Nail polish day it is. Let me get one thing straight. My nails are H-O-R-R-I-B-L-E. They have a mind of their own. They will not grow, will remain yellow no matter what I try and chip and break. But then, they can't really be blamed you know. For someone pathetically into biting nails for 23 years, I made a super quick recovery but sadly my nails didn't. So the only way to hide them from common glares is by using beautiful nail polishes and what better than our very own NYKAA MATTE NAIL POLISH.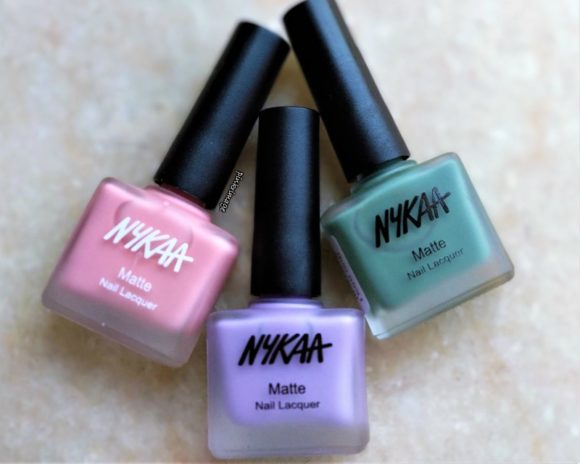 As much as I like glitters, my love for matte goes far and beyond. But in India, it is hard to get true matte nail polishes. Until Nykaa decided to make them. They were launched way back in 2016, but I got my hands on them only recently.
There are two different ranges here. One is the Nude Matte Collection featuring all nude shades and the Matte Collection which has pastel shades as well as darker ones. Nail polishes from both the ranges have identical features except the colors. I bought one shade from the Nude Collection (Tender Tulle) and two from the latter (Matcha Tiramisu and Lavender Panna Cotta). I will be sharing three Nykaa matte nail polish reviews with you today.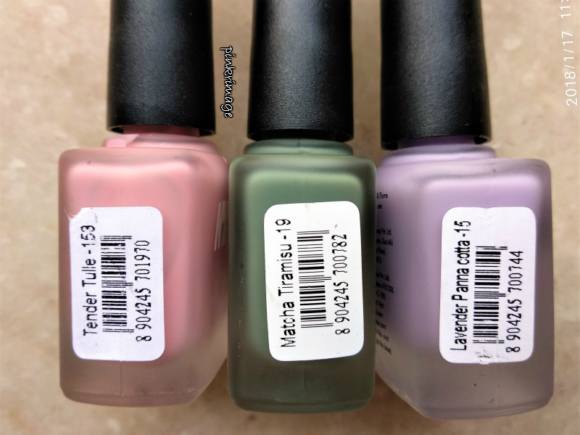 NYKAA MATTE NAIL POLISH REVIEW:
PRODUCT DESCRIPTION OF NYKAA MATTE NAIL POLISH:
Get your nails runway ready with Nykaa's Matte Nail Lacquer Collection. Keep these gorgeous shades on standby for the times when you want a more sophisticated vibe. Presenting tempting shades that dry to a stunning matte finish, this collection is dedicated for the 'it' girl in you. Bare it all with these gorgeous shades.
Our fashion-forward Nude Matte Nail Polish Collection is bound to win every fashionista's heart with its rich pigments and long-lasting color. From demure pinks to warm, fuzzy browns, our Nude Matte Nail Enamel Collection has got you covered for the season!
SHADES AVAILABLE IN NYKAA MATTE NAIL POLISH:
Nude Matte Collection :
Noughat Bar, Milk Chocolate, French Toast, Tender Tulle, Pink Ruffle, Very Vanilla, Corny Creampuff, Nutcracker Dreams.
Matte Collection:
White Chocolate Ganache, Black Cherry Pie, Black Sesame Pudding, Almond Crumble, Squid Ink Mousse, Lavender Panna Cotta, Blueberry Frosting, Cool Blue Granita, Blueberry Macaron, S'mores Milkshake, Matcha Tiramisu, Popsicle, Key-Lime Sush, Pink Lemonade, Blueberry Sorbet, Strawberry Shrotcake, Chia Pudding, Emerald Isle, Royal Amethist, Blueberry Compote, Pink Meringue, Lilac Stones, Blue Jellybean, Lemonade Fizz, Raspberry Tart, Ruby Blaze, Sapphire Dreams, Spiced Gingerbread, Cherry Pop, Lavender Gelato.
INGREDIENTS:
No Toluene, DBP, Formaldehyde, Formaldehyde Resin or Camphor. They are not tested on animals and contain no animal-derived ingredients. Gotta love Nykaa!
HOW TO USE NYKAA MATTE NAIL POLISH:
Apply a clear base coat on to your nails.

Apply one coat of polish and let it dry completely.

Apply another coat.

Apply a clear matte top coat.
MY EXPERIENCE WITH NYKAA MATTE NAIL POLISH:
Packaging:
The polishes come in standard glass bottles, no surprises in there. The shade number is written at the top, the name is written on the label at the side and the bottles are frosted which looks super cute. The brush is small, flat and good enough for short nails.
Quantity:
9 ml.
Shelf life: 2 years
Consistency:
These are creamy and smooth and not runny or watery, probably because they're matte.
Application:
I have a tiny issue here. Due to thicker consistency, the nail paints tend to appear streaky. In order to avoid this, try applying with a lighter hand.
Texture:
True matte. Like 100% matte. No other word for it.
Colour:
1.Lavender Panna Cotta : 
 A pretty lavender shade that instantly brightens up your fingers. If you like purple hues, this one's   yours. You can check out the Nykaa pastel nail enamel swatches below: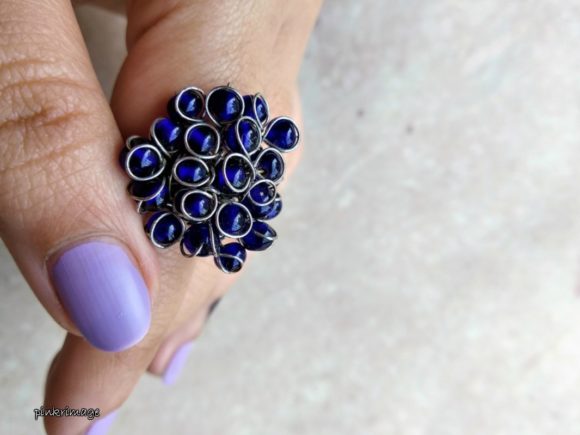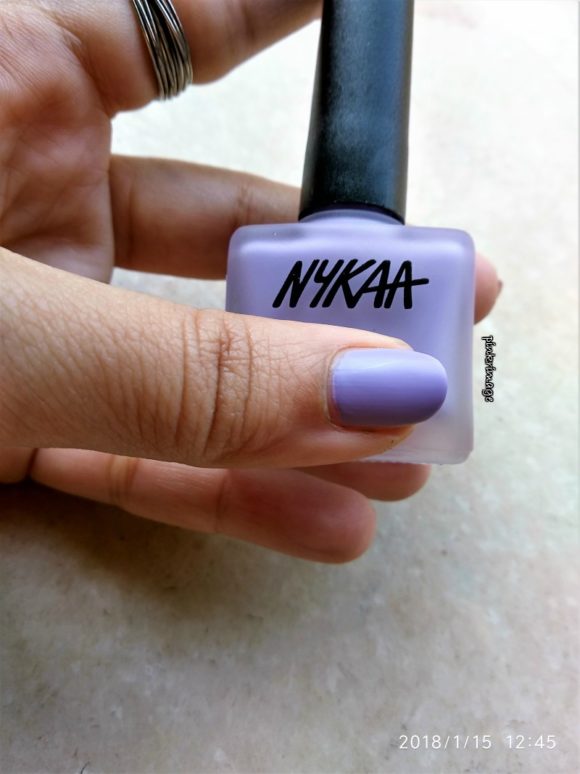 2. Matcha Tiramisu:
A dark greenish grey shade. This shade makes my fingers look a bit dull but the unique colour enriches my collection, so it's totally worth having. If you have pale skin this will look gorgeous.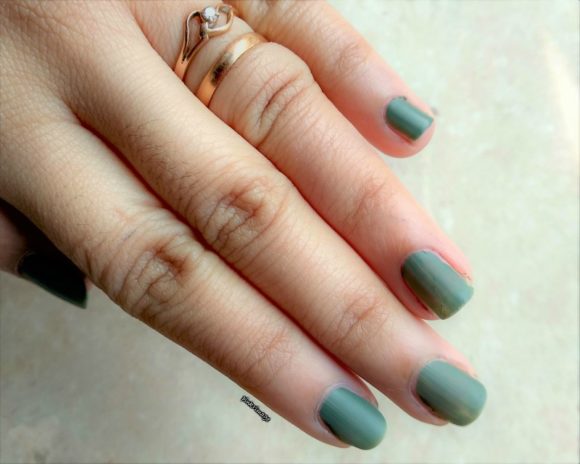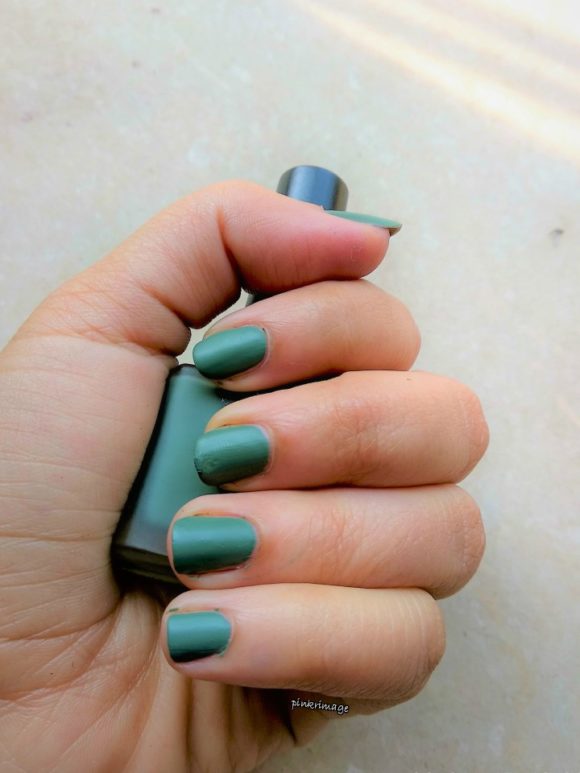 3.Tender Tulle:  
I'm in love with this shade. It is a rosy pink which goes well with all dresses so you don't need to keep changing your polish.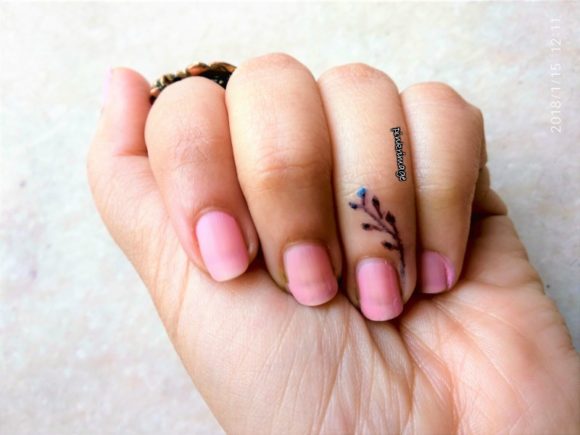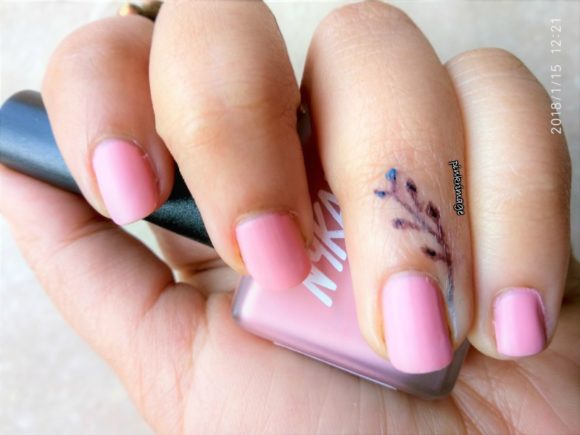 Drying time:
These dry up in a jiffy so you don't need to be afraid of smearing your polish.
Lasting Power:
With a good base and a top coat and light (or no) housework, these easily stay a week. Without any of those and heavy work, it starts to chip in 3-4 days.
Removal:
Any decent nail polish remover takes it off. No colour staining occurs even with the dark green.
PRICE:
All shades retail for Rs.199 except for Lavender Panna Cotta which is priced at Rs.288. You can get them cheaper if you buy combos (pack of 2 or 3).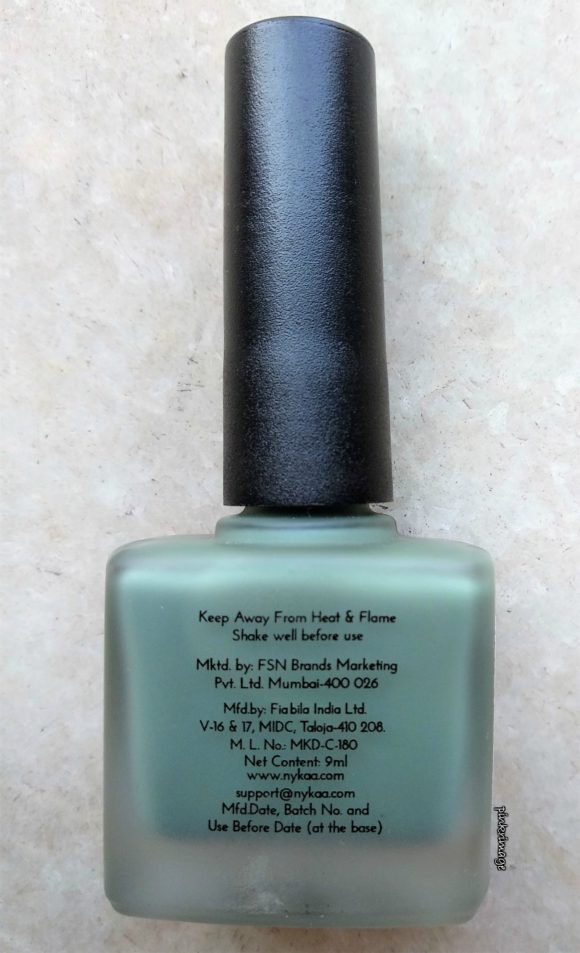 To sum up,
PROS OF NYKAA MATTE NAIL POLISH:
Super-fast drying.

Available in a wide range of awesome

colours

.

Free of harsh chemicals.

True matte finsih which looks very professional.
CONS OF NYKAA MATTE NAIL POLISH:
Lasting power could have been better.

Application

might be a little streaky.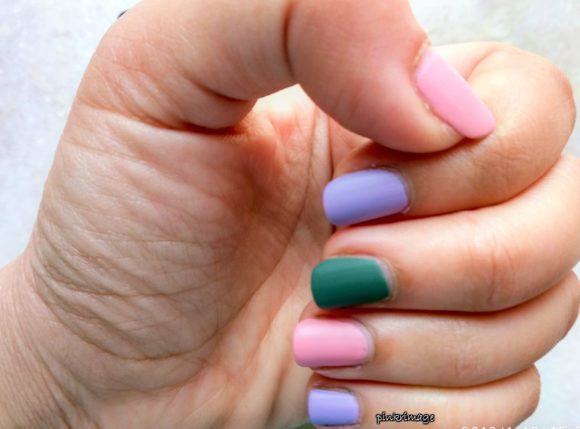 WOULD I RECOMMEND/REPURCHASE:
Yes Yes Yes! I soo wish this Nykaa matte nail paint range had a matte top coat too. That would have completed the set. Nevertheless, I'm going to keep buying until Nykaa runs out of stock. The brand is slowly introducing more and more shades in this range so keep an eye on the beautiful textures and finishes being introduced at such affordable rates.
Where to get:
You can buy Nykaa nail polish online on Nykaa website or Nykaa stores easily.
Are you searching for a matte nail polish online? Read the Nykaa nail polish review above before selecting the shades you want to purchase. 
Written by: Shreya Bhattacharyya.