The Festive season is here and this year passed in a blink seriously! So I thought of the best festive eye shadows  which are glittering, shimmery and stunning all at the same time to make you the Diva at the Diwali party!! I have put together 5 Eye Shadows for the festive season!
So my favourite festive eye shadows are a mix of gorgeous golds, shimmery taupes and blush pink-golds! Enjoy the swatches!
The eye shadows are MAC Expensive Pink, MAC pigment in Old Gold, Maybelline Bad to The Bronze, and few shades from The Balm Nude 'Tude palette. Click on the eye shadow names to read individual reviews.
Buy The Balm Palette here. This website does international shipping and i have ordered from it so many times and haven't paid any customs. Just keep your packages small and you will have no troubles. This palette is like my favourite makeup item and it is completely worth it!
Buy Maybelline Color Tattoo here.
Enjoy the swatches!
Top to Bottom: Balm Stand-offish, MAC old Gold, MAC expensive pink.
Some EOTDs with these eye shadows!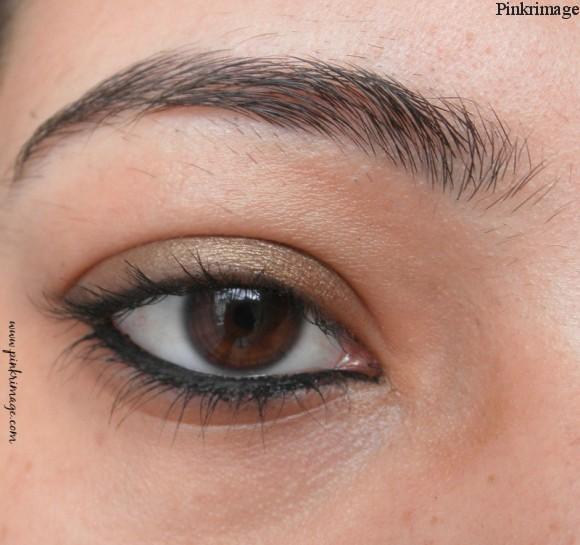 Which eye shadows are you planning to buy for the festive season?