So yes..I have hoarded all three highlighters from Benefit Cosmetics and thought that a comparison review will help you guys decide which one do you need for your skin tone and save on the others :). Benefit has the best highlighters out there and if you are thinking where to get Benefit makeup.. Benefit website ships internationally. Sephora India also stocks Benefit Cosmetics so here is presenting the three highlighters…Benefit Watt's Up! Vs. High Beam Vs. Girl Meets Pearl . All are priced at around 1500 INR which is fair in my opinion because the quantity is great for the price and they go a long way! Highlight highlight highlight! One of my absolute favourite mascaras is also from Benefit. Read full review here.
Benefit Watt's Up: This is a golden subtle diffused soft focus highlighter. It gives a very subtle highlighted look and is perfect for Indian skin tones as gold undertones suit us better. It comes in a twist stick form and is very easy to use as you just need to swipe the product on your cheek and blend it for a really beautiful diffused highlighted look. Perfect for weddings and Indian functions. Read my full review here.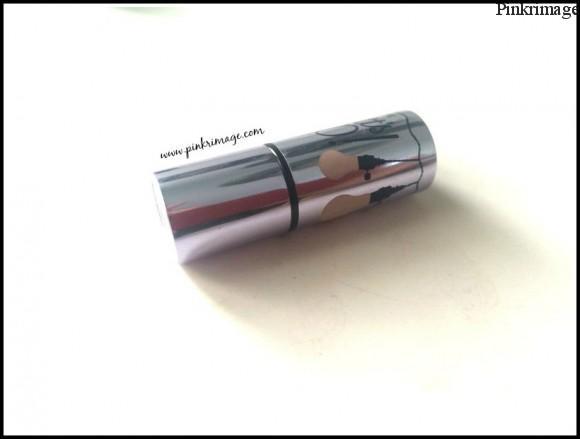 Benefit High Beam: This is a very shimmery silver based highlighter and can easily go overboard or disco ball if not used correctly. The undertone is silver here and it does not look chunky or shimmery if used properly.  It is best used as little amount mixed with foundation as a complexion enhancer. In my honest opinion, it is not as much suited for Indian skin tones as Watt's Up! or Girl Meets Pearl. If you are going to be under flash lights a lot, this will be perfect as it gives a perfect look in flash photos.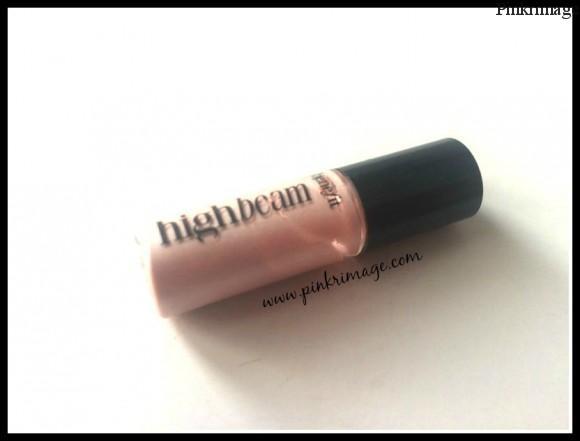 Benefit Girl Meets Pearl: This is a very gorgeous champagne face luminizer.  It gives a stunning all over glow and is absolutely perfect for mixing with your foundations. The champagne highlighter is great if you are into sheer highlighters. It gives a very healthy glow to the skin. It is very soft and lady like. I can imagine high society socialites wearing this for faking that healthy skin like they are born with that perfect skin 😛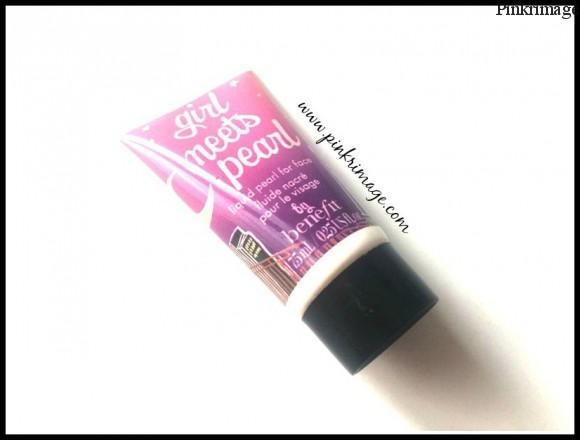 Swatches: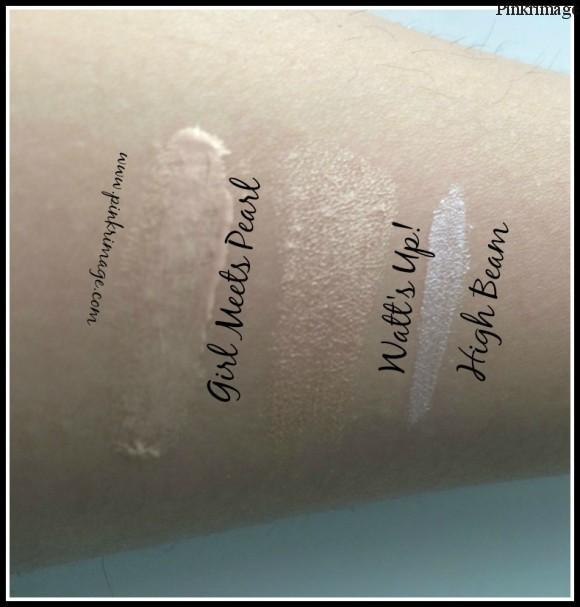 Pinkrimage Recommends: I highly recommend Girl Meets Pearl for that overall subtle glow and Watt's Up! for festivals and functions. High beam is also nice but not as suited for Indian skin tones as much as the other two. Have you tried any?