With this giveaway , i am celebrating many thing. 500 Facebook likes, 40000 page visits and 3 months of my blog 😀 I am so humbled by the love you guys showered and the support that came across 🙂 So here is a giveaway as promised :D. I have chosen the products in this bag in a way that if you take this bag anywhere with you, you wouldnt need anything else apart from these products for full makeup 🙂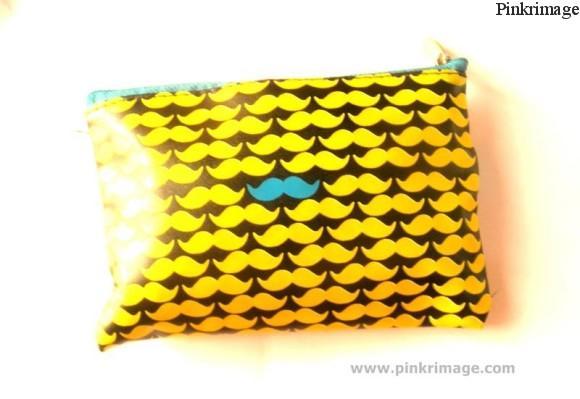 This giveaway is a goodie back with my favorite makeup and skincare gems 😀 The prize is a L'Oreal goodie back stuffed with giveaway goodies! it has the following products:
1) Sally hansen nail laquer in purple pizazz: My most favorite colour for nails in this whole wide world! so got one for you too! You can read the review here.
2) L'Oreal color riche nail colour in versatile gold:– These nail polishes are the best when it comes to classy nails! Such amazing shades they have. I have 5 of these and now you can have one too!
3) Faces nail laquer in pink ruby:- A classic red is always a must have !
4) Colorfine I-Define pencil in midnight black- A black eye pencil is an ever classic!
5) Maybelline cheeky glow blush in fresh coral:- The best drugstore blushes ever!
6) Nivea total face cleanup- It is a face wash, scrub and mask in one. My most favorite skincare product for travelling.
7) Foundation samples of Bourjois healthy mix foundation and max factor foundation– these are my favorite foundations when it comes to dewy, healthy look. I got some samples for you guys to try 🙂
8) A L'Oreal goodie bag 🙂
All these items except the foundation samples are purchased by me for the purpose of this giveaway and are brand new.
Excited??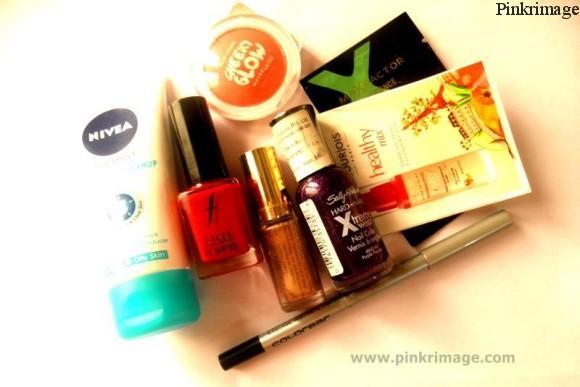 The rules of the giveaway are as follows 🙂
1) Like pinkrimage on facebook here. ( 5 entries) – Mandatory
2) Subscribe to Pinkrimage and click on the verification link sent to your email id ( 5 entries)- Mandatory
3) Share this post on facebook and tag 10 female friends ( 20 entries) – Mandatory
4) Add pinkrimage blog to your blogroll. ( 20 Entries)- Optional
5) Tell us in the comments the best thing you like about pinkrimage and what more would you like to see here 😀 Also tell me what all steps did you follow 🙂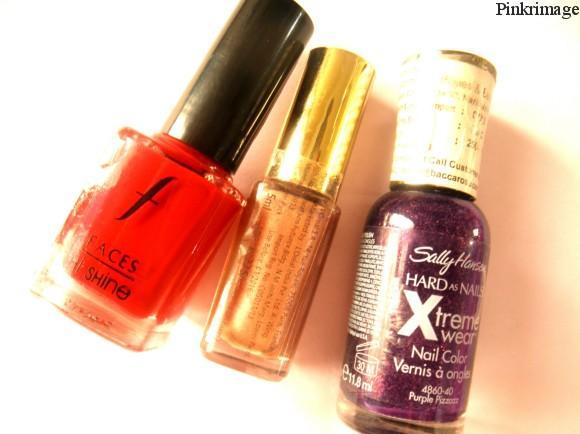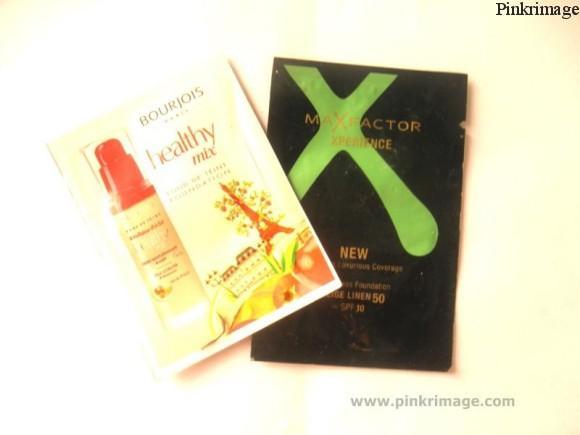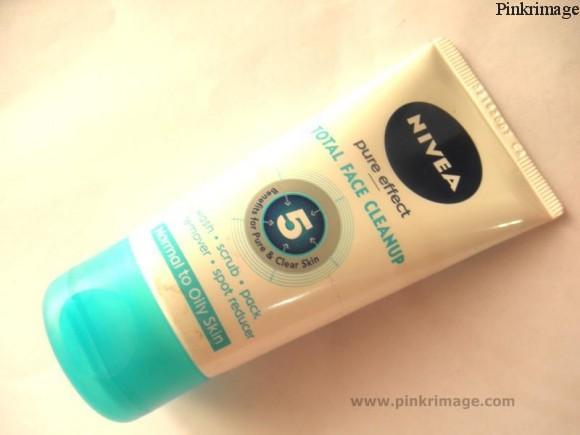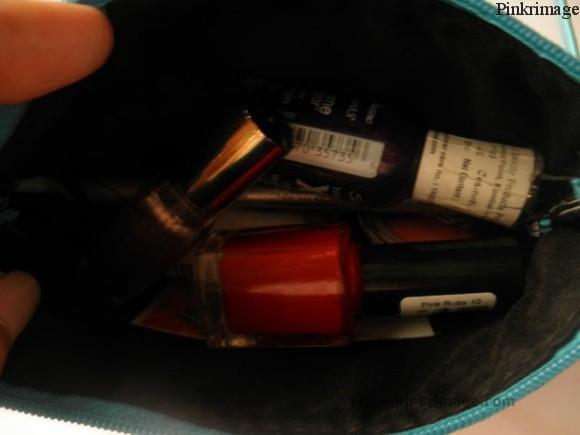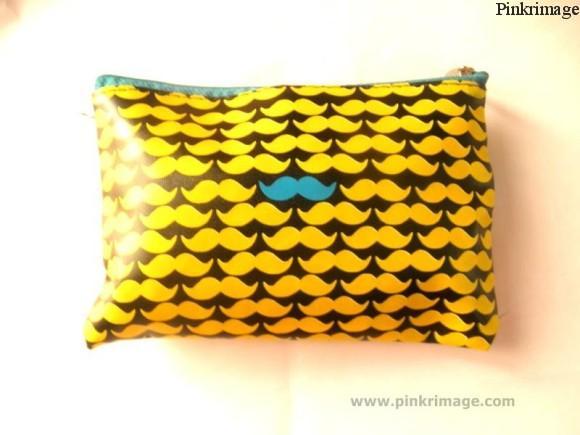 A winner would be chosen by Random.org and the giveaway is open from 15.5.2014 to 30.05.2014. The winners would be declared on 01.06.2014 🙂
Happy Participating 😀