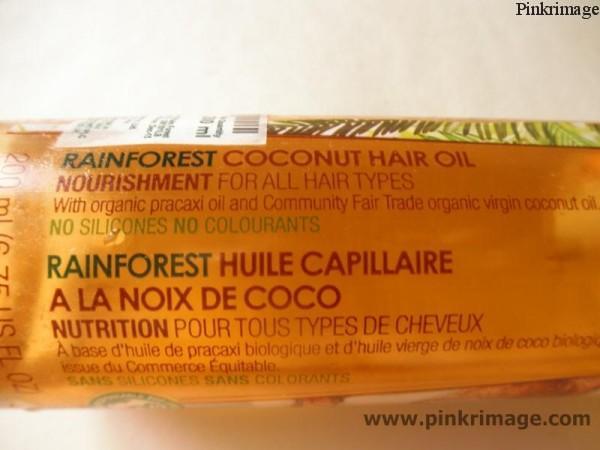 The Body shop Coconut Hair oil is described as:
This luxuriously silky oil melts effortlessly into your hair creating the perfect overnight, leave-in, pre-wash treatment or the optimal nourishing accompaniment to scalp massage.
• Reveals hair that is strong, soft, shiny with a healthy scalp.
• Light fragrance
• Certified with Eco-Conscious Standards
• Paraben Free, Silicone Free, Colourant Free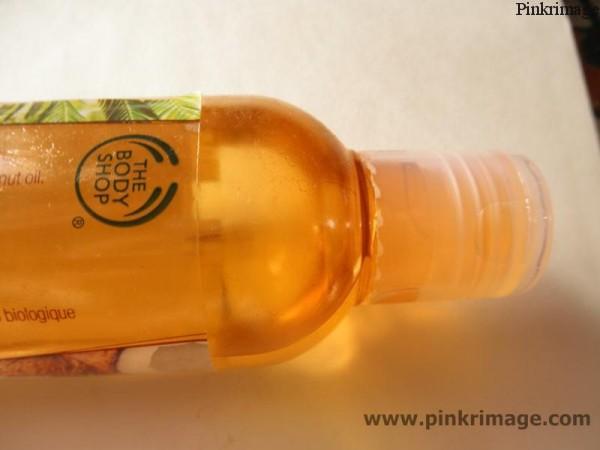 This is one of the best sellers of TBS and today i am going to tell you exactly why. I had dry and thin frizzy hair. No matter what products i tried, from drugstore to Kerastase, the hair growth didnt increase and the thickness also did not show any improvement. I had heard so many good things about this hair oil so i thought of giving this a try and i am so glad i did! I started oiling my hair once every week and kept it overnight. The oil is very thin and watery and is not thick and gloopy like some hair oils. The fragrant is ofcourse of coconut but very pure and unadulterated. I lightly massage my scalp and hair with this oil and wash with my regular shampoo and conditioner. It washes away quite easily and leaves hair completely oil free and clean.  Now comes the effects of this hair oil. My hair have become stronger and thicker. The hairfall has decrease to a great extend and the hair growth rate has been amazing! Normally my hair show a very nominal growth but now since i have been using this oil, atleast 5 people have asked me if my hair had been this long the previous time i met them. I dont think i have across a product so good in the recent times. Pure coconut oil which made my hair stronger, shinier and longer. Sounds like an advertisement na.. 😛 I recommned all of you to use this product to see the miracle! I have been using this for the past 2 months religiously every week!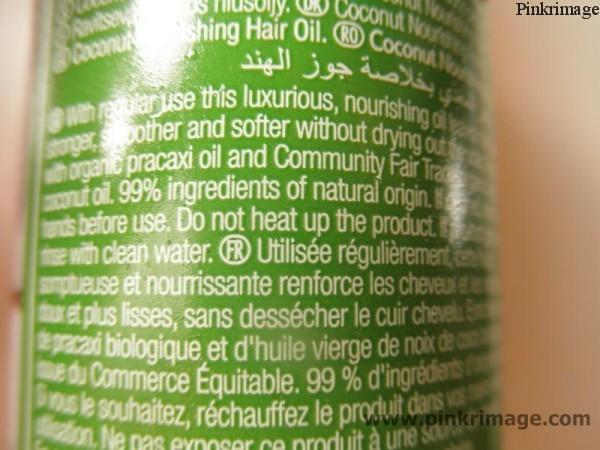 P.S. Also Normal oils give me break outs on the forehead but this did not.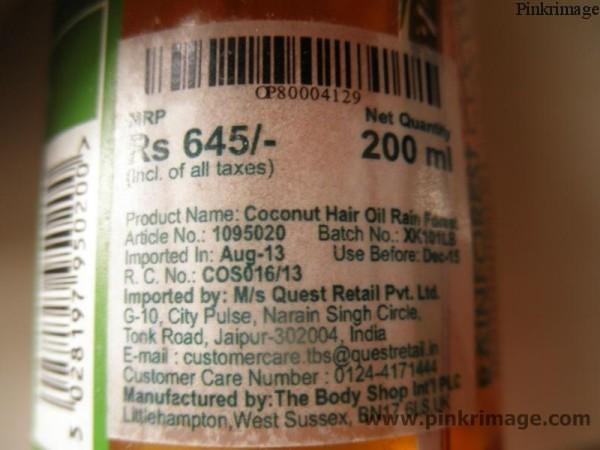 Price:- 675 INR for 200 ml.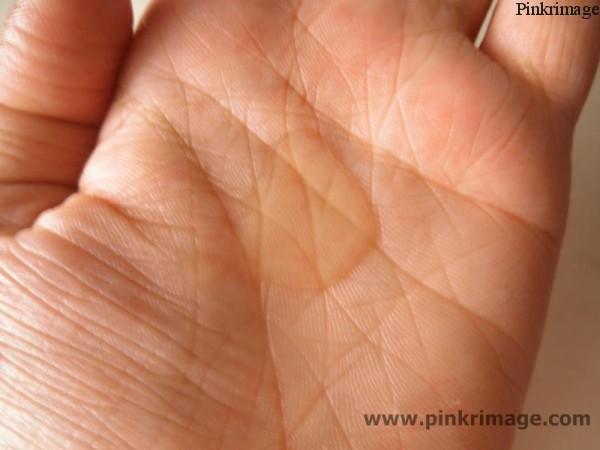 🙂