Perfumes and me have a thing. We cannot live without each other. So when i ran out of my Forest Essentials Body Mist, i turned to another favorite, TBS. The Body Shop Indian Night Jasmine Body Mist is the bomb Guys!
The Body Shop Indian Night Jasmine Body mist comes in a glass bottle with a spray and a cap over it. The packaging is bulky and prone to breaking so i do not keep this in my bag. The fragrance is  described as a blend of floral and oriental notes and as a moonlit night in Mughal gardens. The fragrance is very seductive with fresh notes of jasmine. The scent is clean and light with no musky notes. It is the perfect scent for all seasons. I spray this in the morning and the whiff stays till i come from office.  It is more of a spritz than a perfume but the staying power is still good. Online shopping for body care products can be tricky but i hope this review helps you make a choice.
I usually have a problem describing scents but i am guessing you guys just want to know if the fragrance is good or not. This fragrance is GOOOOOD! While i may still love my other perfumes, this is fast becoming the only scent i use these days. It will be appreciated by people who like clean floral scents. People who like musky strong scents will not be liking this.
Price: 1095 INR for 100 ml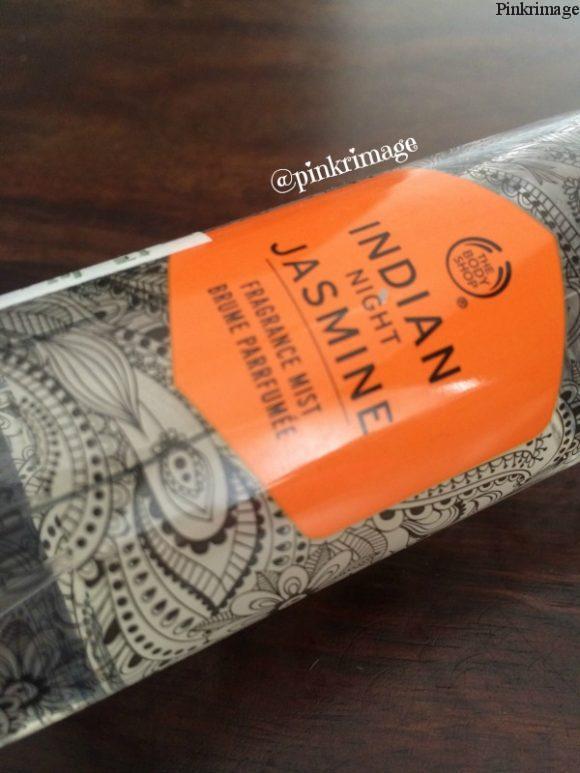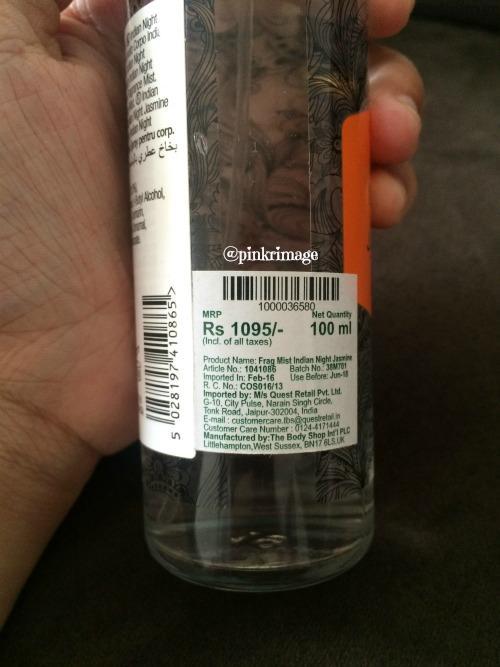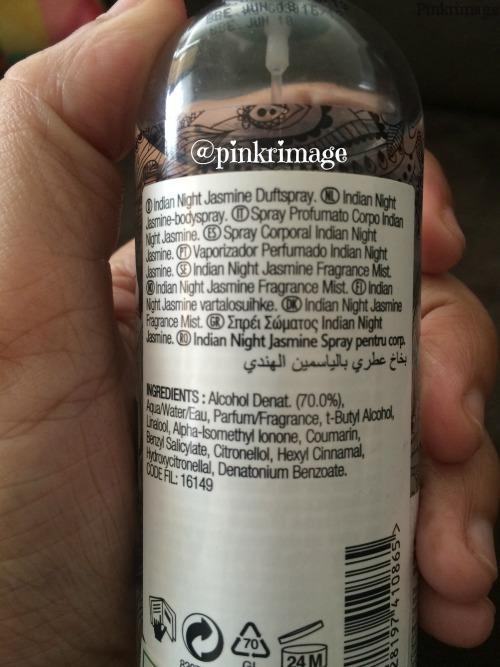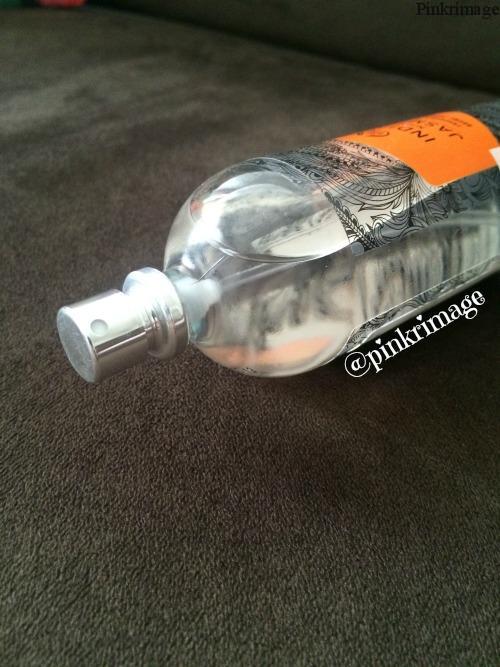 Have you tried any body mists from TBS?