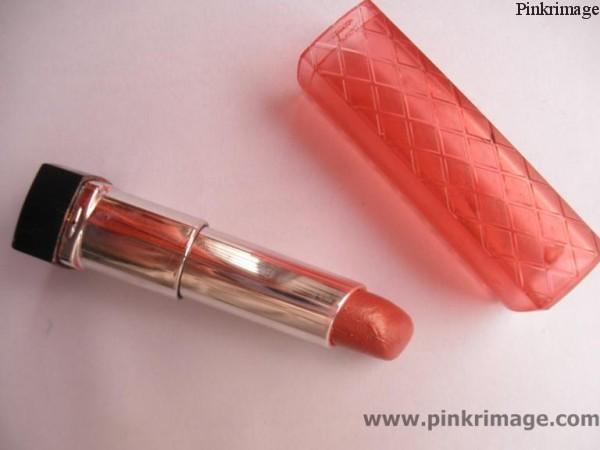 I am more of a sheer pink or peach lips girl. I prefer pigmented lip balms or sheer lipsticks any day over full blown lipsticks. Maybe because I don't like the feel of heavy feeling on the lips or the drying effect of lipsticks.  Personally I don't like the made up look that many lipsticks give on my lips for regular work look. So I am a big fan of bourjois shine edition lipsticks, Mac sheen supreme lipsticks, Maybelline color baby lips and Revlon lip butters: D you can see where this is going 😛 BTW I love macaroons and this was the sole reason of picking up this shade since I asked my boyfriend to pick this up for me. You know boys and makeup! I had to tell him the exact shades of products so that he can go to the store, give the list to the SA and walk out with the products.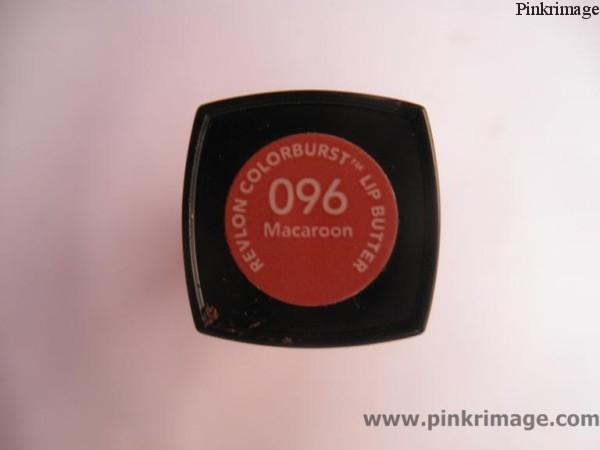 Revlon lip butters have found many fans all over the world of beauty blogging and I have heard many people rave about how creamy and moisturizing these are.  I have to agree. This particular shade is not released in India and I got this from London. The shade itself is a pretty iridescent pink with micro golden shimmers which look too much in the tube but gorgeous on the lips. The shimmers are hardly visible on the lips and they give a fuller effect to the lips. These lip butters are really as creamy and soft as butter and because of this they tend to melt in summers. I keep it in the fridge.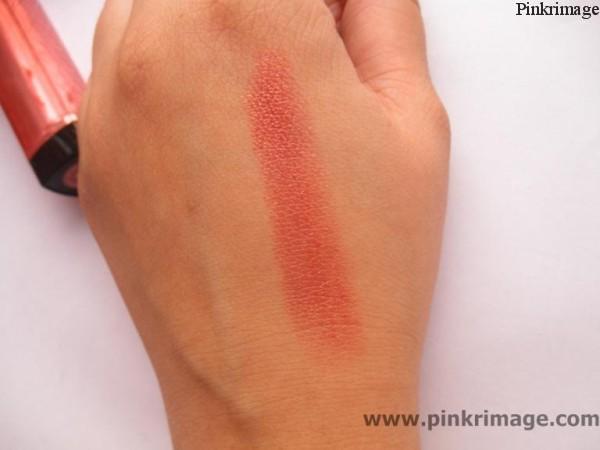 The intensity is buildable and can be worn as sheer or as full lip colour but it is obviously not as pigmented as regular lipsticks. The staying power is pretty average with 3-4 hours of wear time without meals. It completely disappears after meals. The packaging is very chic and girly which I like. This shade would suit all Indian skin tones from fair to dusky but it won't offer much coverage to pigmented lips. Since I am a big fan of pigmented lip balms, this is a winner for me! Overall a glossy, hydrating lip colour in a soft pink shade with shimmers. Now I want to try the other shades too.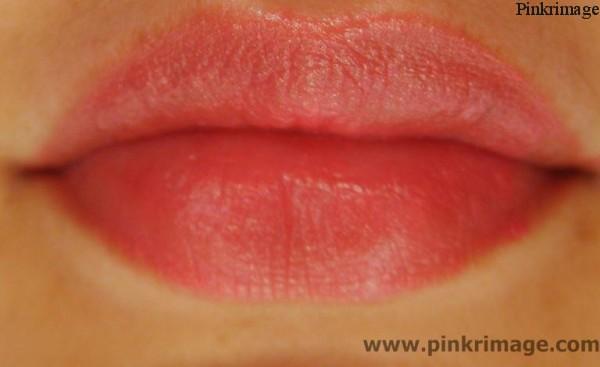 Price:- 799 INR
Take Care