Today is again a "All i own" series with swatches and reviews of all the eyeliners that i have. The first in this series was about all the lipsticks i own which you can read here. These are all the eyeliners that i have. The next in the series would be my eyeshadows :D.
I do a series like this with all my products beacuae:
1) you get a better idea of which eyeliners you like since this is a comparison post.
2) I dont have to write a whole review on a separate product. Since i have just started the blog, I want to concentrate on newer makeup products rather than spending too much time catching up with the old ones.
3) I like doing such posts since its more fun seeing so many colours together 😀
Okay so here goes the short reviews of each of these 😀
1) Lakme shine line in Pink:- Its a budget liner. The other colours in this line like black and olive green are gorgeous but this is a different kind. You can layer it up on a black eyeliner or highlight the inner corners of your eye with this. Its a pink shimmery eyeliner which is semi-sheer. Available on the blog shop here.
2) Maybelline 36 H gel liner in Black:- Its the most awesome budget gel liner you will ever find. Many bloggers have raved about this one. Its a semi-matte black gel liner which stays on the lids for more than 12 hours. Its also great in pigmentation and quantity. Only thing is that it cant be removed easily with your regular remover and you will need a stronger one for this. I believe every girl must own this.
3) LA splash glitter liner:- I got this in my vellvette box. An okay liquid liner for everyday use. Also stays for long and is very black but i dont see the glitter until i look very closely. Nothing too good or too bad about this one.
4) Faces eyeliner in forest green:- These eyeliners the cremiest and most pigmented budget eyeliners you will ever find. This shade is BTW an exact dupe of Revlon One stroke defining eyeliner in glazed green. They are soft, pigmented and last all day long and have some stunning shades. Only thing i dont like about them is they have to be sharpened which is a total pain!
5) Revlon One stroke defining eyeliner is Glazed green:- These used to be my favorite eyeliners till i discovered its dupe. They are also very creamy and pigmented and stay very long. Available on the blog shop here.
6) Bourjois smoky eye pencil Black:– This is the easiest possible way to get a smoldering smoky eye in a minute! Its super easy. Make a line with the matte intense black pencil and smudge it with the smudger..tada!! No cons in this one…absolutely amazing! It comes in brown too if you want a subtle smoky eye for office 😛
7) Bourjois contour clubbing liner in Purple night:– A gorgeous purple glitter liner. Very beautiful colour and quality. Again is has to be sharpened which i hate. I love this one for its colour and staying power. Available on the blog shop here.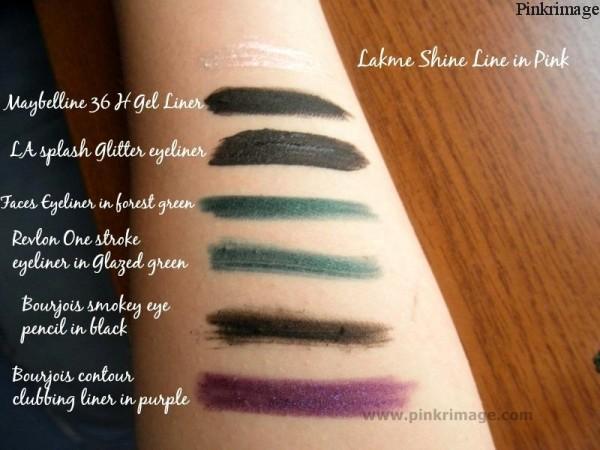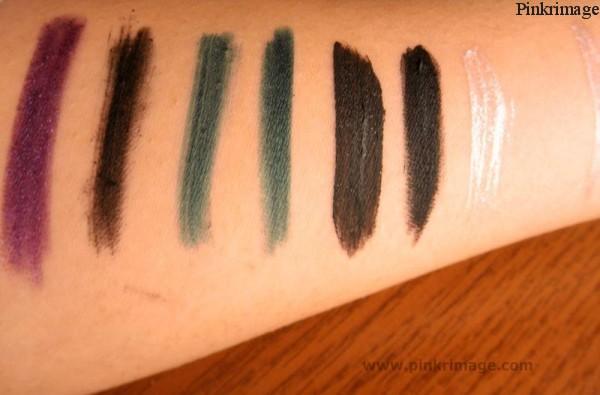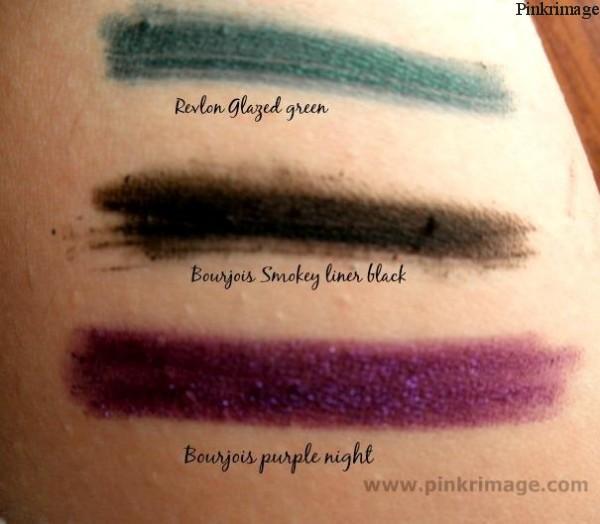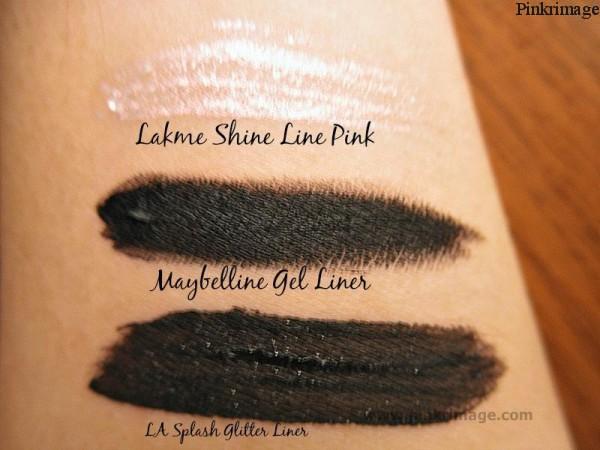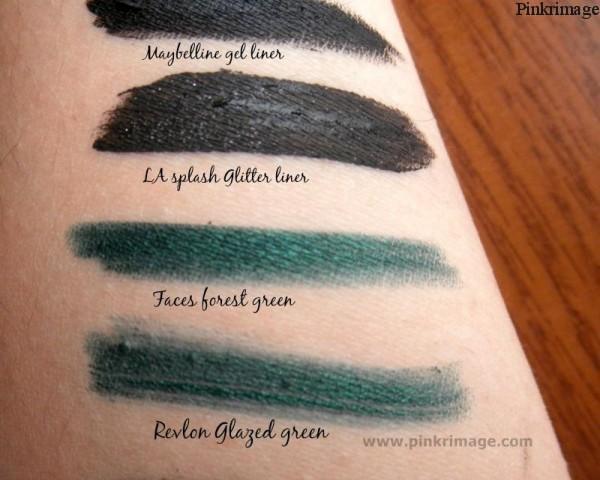 And these are the new Pocketbacs hand sanitizers from Bath & Body Works..How cute are they 😀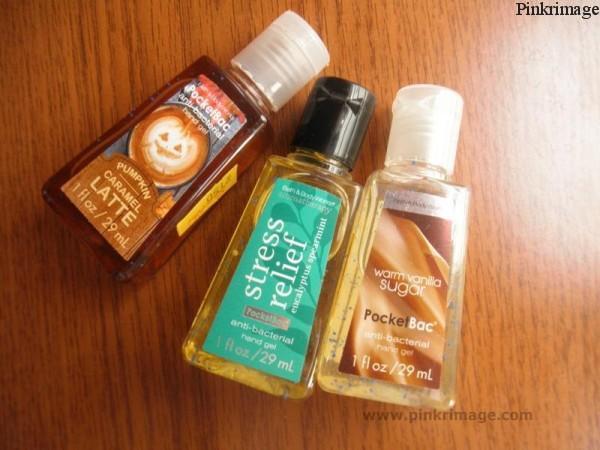 These are the eyeliners which i have with me currently 😀
Should i do posts like this? What do you want to see next? Blushes or Eyeshadows or nail polishes?
😀