Concealers are my best friends.  If i had to keep makeup item with me on an island, it would be a concealer! No matter how expensive your lipstick is, dark circles will always break the look! I am always in search of nice concealers which provide good coverage, do not settle into thin lines and stay all day. Don't worry, it is not as rare as an unicorn! I have found that perfect HG concealer.
L'Oreal True Match Concealer comes in a very compact packaging with a screw open wand cap. There are two or three shades in this range but this neutral shade was a perfect match for my skin tone.The applicator is a doe-foot applicator which according to me picks up more amount of product than required so i just dab some concealer on my hand and and then apply tiny little dots under my eyes and dab it till it spreads evenly. I do not have really bad dark circles but i am really fair so they just stand out even if they are really light. This concealer provides enough coverage to my under-eye area to look natural and bright. It stays for really long with 8-9 hours of wear and does not settle into fine lines. The coverage is medium to full.  The only problem i experienced was that if you apply too much product, the under eye area looks kind of ashy and ghostly white. It is very difficult to get the right amount of product.
overall, a very natural medium-full coverage concealer which stays for full day. It is difficult to find your shade and to guess the right amount of product but once you get the hang of it, it has potential to become your HG concealer.
Buy it online here.
I am wearing this concealer in my Benefit They're Mascara post here.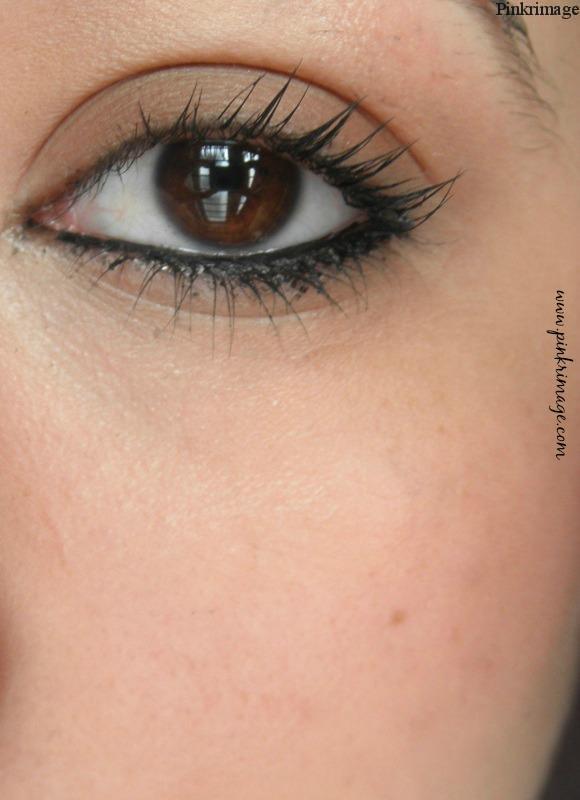 Which is your favourite concealer?? Or are you one of the few chosen ones who do not need a concealer?? *jealous*