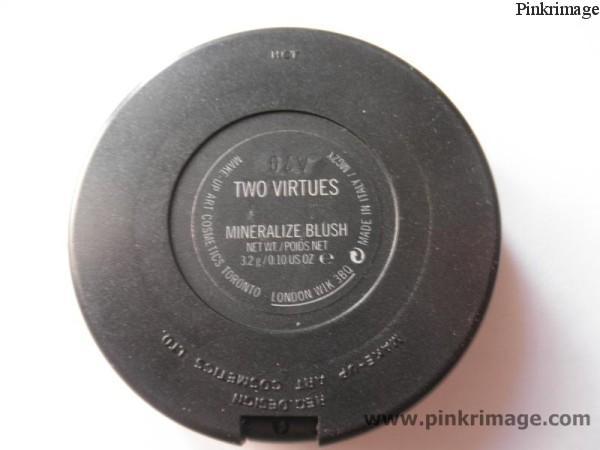 MAC two virtues blush was a part of MAC too fabulous collection.  Two virtues is a mixture of a cool-tone, blue-based frosty medium pink with violet/purple swirl.  It looks really beautiful in the pan but is very sheer. You can use these colors individually (which requires a bit of skill: P) or swirl you brush on the whole pan to get the combined colour. Together, they make a light medium pink with silver shimmer.  The violet doesn't really come through that much.  It can be layered on more heavily for a pinker look, but it's fairly sheer. Normal powder blushes stay on my combination skin for 4-5 hours but these stay for around 6-7 hours. You can build it up for greater intensity but overall the pigmentation still bothers you.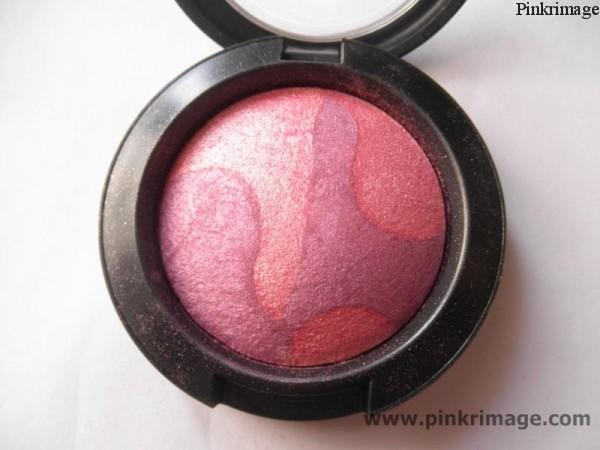 The texture is really smooth but the shimmer might be a little too much for certain ladies who like matte blushes. I like the healthy really subtle shimmery look it gives to my skin and since I am fair, it looks great against my skin. Overall, this is the first blush of the purple/frost pink family I own and not many pink/violet combinations are available in the Indian makeup industry. The quantity is huge and it will take me a lifetime to finish this up.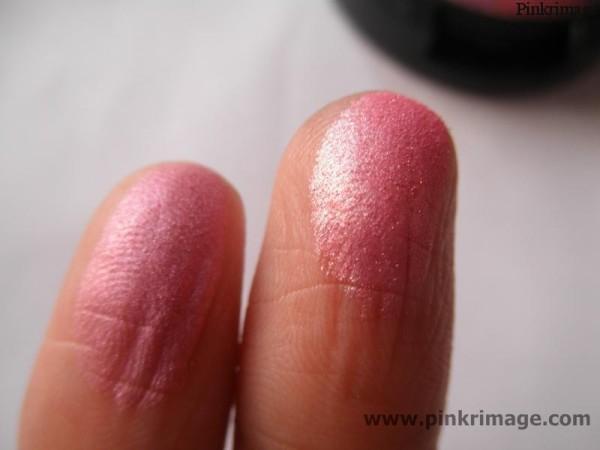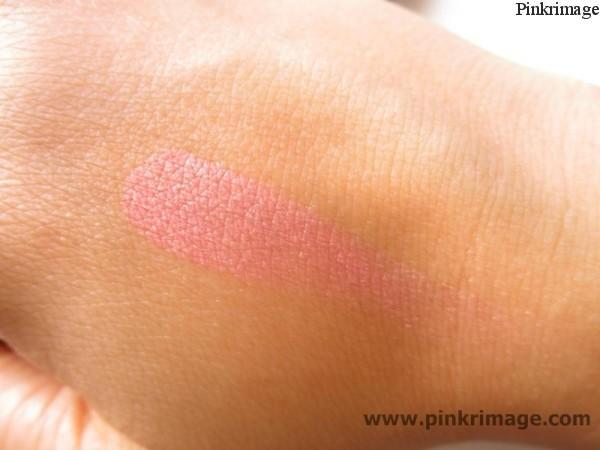 Price: – 1350 INR when it was launched.
This was part of a LE collection but you never know when MAC can repromote: D