Hiya everyone! This is my first post for Pinkrimage and I am thrilled to be a part of this wonderful blog. Hope all of you are having a wonderful new year. Today I shall be reviewing the Revlon Haute Pink Blush which is from one of my favorite brands (okay it comes second to Mac and Bobbi Brown but they are… well … EXPENSIVE!!) 
Honestly, this one's a little old. I bought it during the 2016 Diwali sale from one of the Pantaloons stores in my city, Kolkata but haven't had the chance to review it. I'm not really a blush person but couldn't resist the huge discount and regretted buying it the very next day. You'll know why very soon. Let's get down to business, shall we?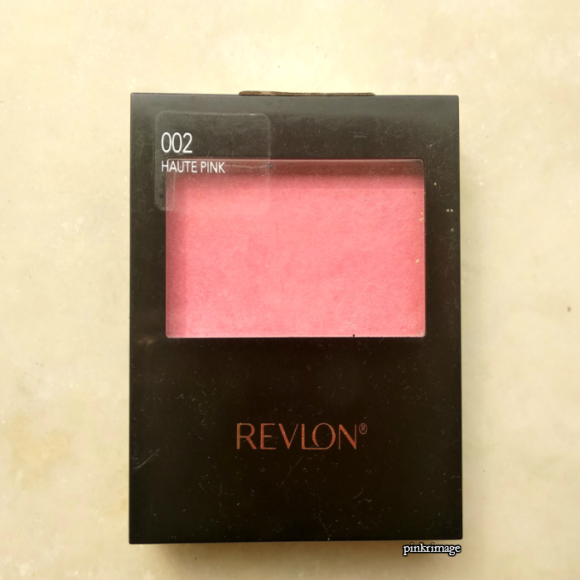 MY REVIEW OF REVLON HAUTE PINK BLUSH:
PRODUCT DESCRIPTION:
From Revlon comes a powder blush that is silky, buildable and available in 3 finishes (matte, satin and shimmer) and shades for every skin tone. Color-true prismatic pigments create vibrant, multi-dimensional cheek color that looks freshly applied all day.
Enriched with a good for your skin Botanical complex of Green Tea, Gingko Biloba & Grape extracts.

Silky smooth texture, lightweight feel & natural finish.

Unique Pop-up mirror, the perfect solution for easy application anywhere, anytime.
HOW TO USE:
Take a medium sized fluffy brush and lightly sweep over the blush. Tap to remove excess.

Apply onto the apples of your cheek towards your temples. Smile while application.

Blend well with a separate brush.
INGREDIENTS OF REVLON HAUTE PINK BLUSH:
Contains talc and comes with a rash warning, so make it a point to test it on your skin before buying.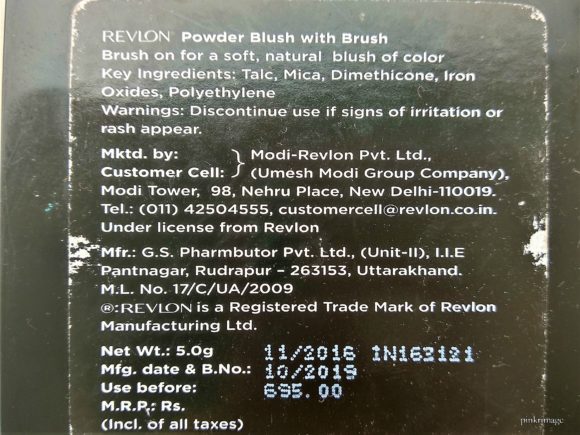 MY EXPERIENCE WITH REVLON HAUTE PINK BLUSH:
Packaging:
The Revlon powder blush comes in a travel-friendly, matte black plastic case with a rectangular see-through window and the shade label on the top left-hand corner. A brush and a mirror accompany the product that comes in really handy on the go. Details as to ingredients, manufacturing and expiry date are mentioned at the back.
Net weight:
5gms. Good enough at this price.
Colour:
The color is a very true pink with blue undertones. Hence, it is best suited for ladies with cool skin tones. I'm fair with strong yellow/Asian undertones, and this colour doesn't look natural. It also has very fine silvery shimmers which aren't quite visible.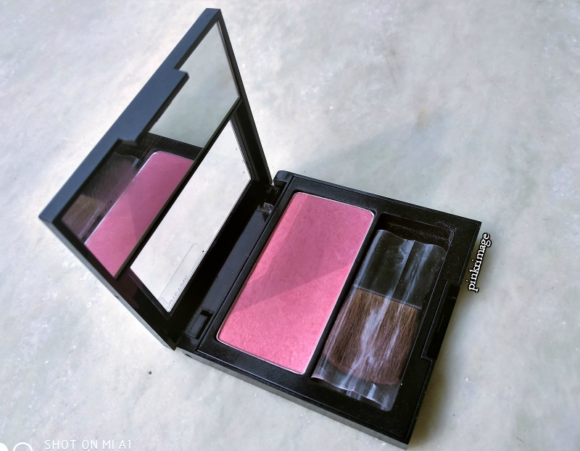 Texture and Pigmentation:
I am really disappointed with the texture. It is rough and powdery. Pigmentation is average and you need at least 4 strokes to build some colour on your cheeks. Blend and it completely vanishes. If you are just starting off with blushes, this one's good for practice as it will never break you out.
Lasting power:
Don't even ask! I applied the blush and went on to do my eye makeup. By the time I was done, the blush had already vanished from my face and I have a normal to dry skin. Naturally, it would be even worse for oily skin. With a strong base, 10 strokes and a setting spray, it stays an hour. Ughh!
Removal:
A simple face wash takes it off completely. However, I use Johnson's Baby Oil to remove all my make up.
The Brush:
The brush is small and soft. But I'd advise you to use your own brushes when at home and keep this one restricted to travel.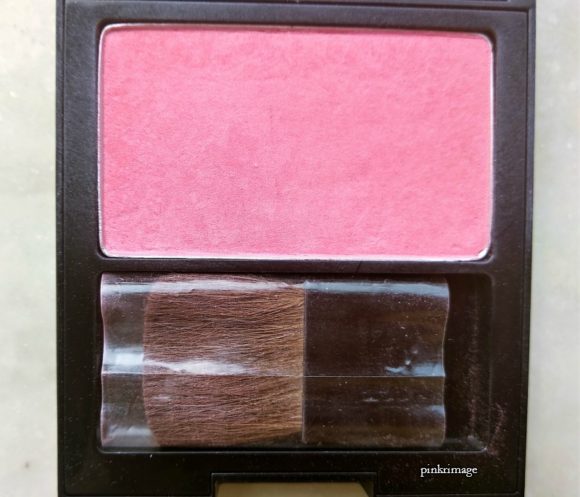 SWATCHES OF 

REVLON HAUTE PINK BLUSH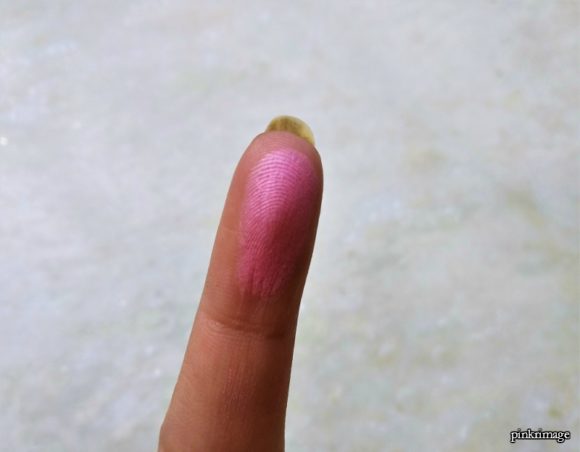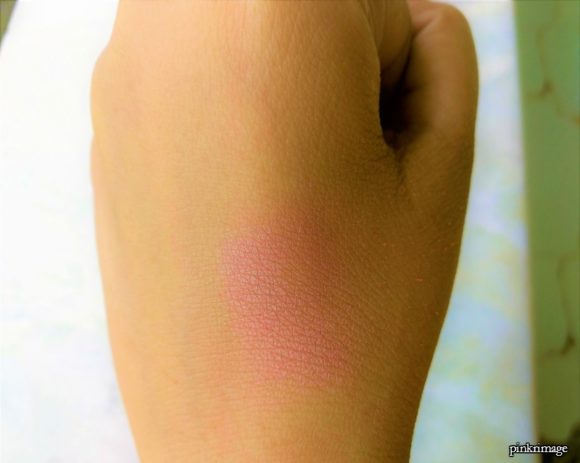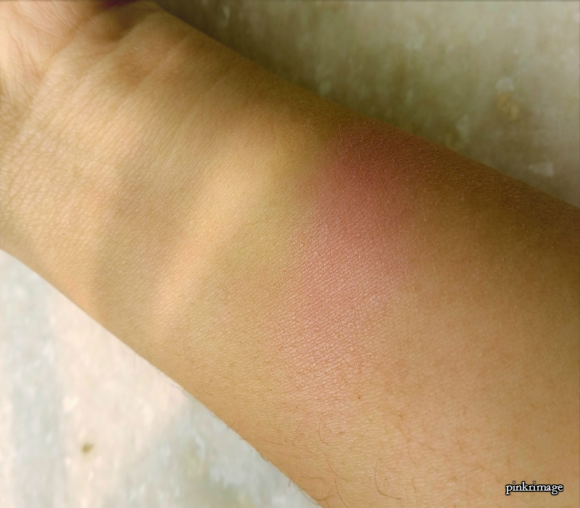 To sum up,
PROS OF REVLON HAUTE PINK BLUSH:
Sturdy and travel-friendly packaging.

Due to its average pigmentation, there is no fear of caking up your cheeks. It will never give you a clown face.

Comes with a mirror and a brush.

Hassle free removal.
CONS OF REVLON HAUTE PINK BLUSH:
Poor texture and average pigmentation.

Not suitable for any skin tone other than fair, preferably with cool undertones. You can use it as a pale pink blush also.

Doesn't last at all and frequent touch-ups are required. You really don't want to rush off to the washroom that many times in the middle of an interesting date, do you?

For a below-average product such as this, the price is steep.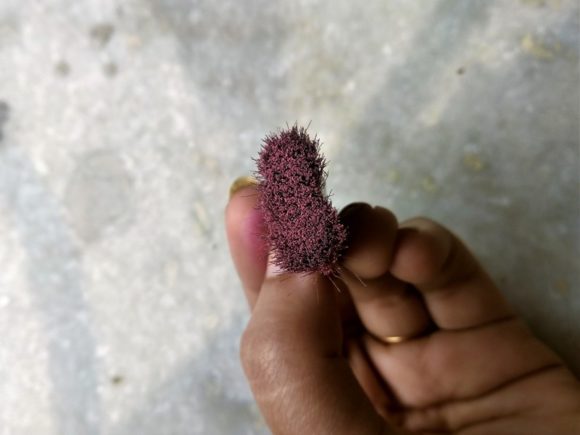 WOULD I RECOMMEND/REPURCHASE: 
DEFINITELY NOT! I wouldn't recommend buying this even if you get a 50% discount like I did. Coming from a brand like Revlon, this one's a complete dud. Seriously Revlon, Maybelline makes better blushes at half the price. You can find a much better blush for Indian skin online.
PRICE OF REVLON HAUTE PINK BLUSH: 
Rs.695
RATING:
2.5 out of 5
Have you tried any other blushes from Revlon? Which is your favorite blush?
Written by: Shreya Bhattacharya