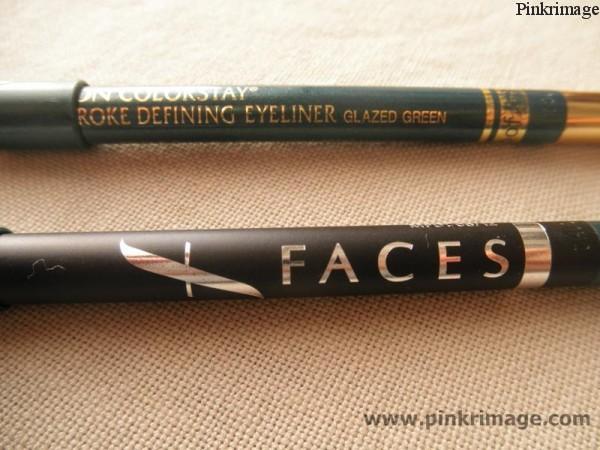 These used to be one of my favorite eyeliners till i discovered their exact dupes.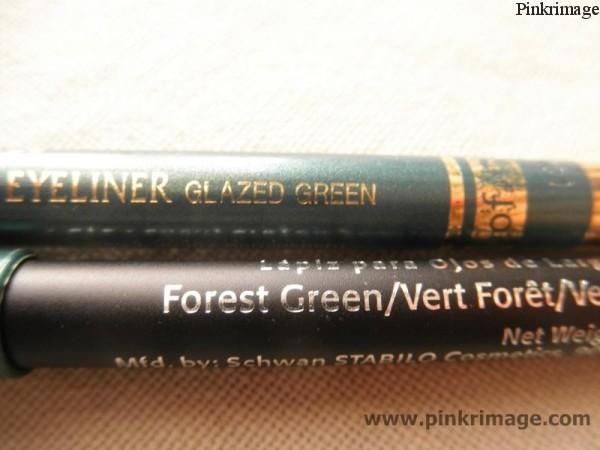 Revlon colorstay eyeliner in glazed green is described as a glitter green. It looks gorgeous on the eyes and specially if you love rich royal greens then this is perfect. The texture is extremely smooth and soft. It delivers the perfect opaque colour in one single swipe. The staying power is incredible and it stays on my oily lids till i dont remove it with a remover. Also, the black in this shade is a perfect kajal for me but these are not recommended to be used on waterline. These are completely smudgeproof and waterproof pencils. See, everything is perfect. Sigh. No, everything is not perfect. These pencils are a pain to sharpen. They are so soft that i waste so much product when i sharpen these. Also these are ridiculously expensive. So i found perfect dupe for this. The dupe is Faces eyeliner in forest green. Its not as royal looking as glazed green but they look exactly same on the eyes. And for half the price. These are also difficult to sharpen but they pinch less since they are cheaper. So if you are looking for a rich green eyeliner, these both are equally amazing and exactly same.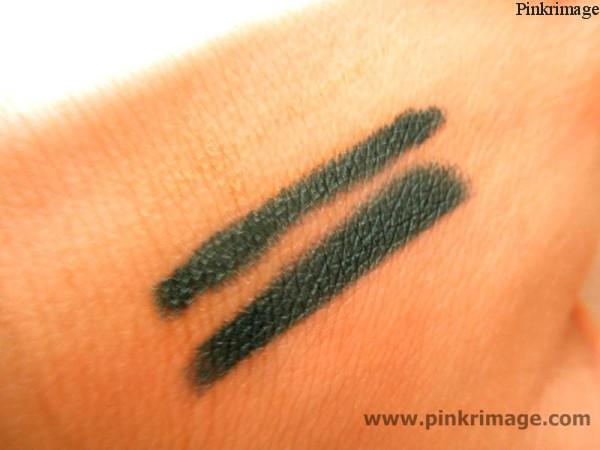 Upper swatch:- faces forest green, Lower swatch:- Revlon Glazed green
Price:-675 INR for Revlon eyeliner, 249 INR for Faces forest green!
🙂