Inglot Freedom system consists of palettes and refills which you can customize in your own personal way. While the palettes are really expensive, the refills are true value for money because they offer great quality with such a wide range at drugstore prices. Today i am reviewing one rainbow refill from the eyeshadow range and the 2 square refills empty palette. These are called rainbow refills because they contain 3 eyeshadows of the same colour family. The quantity is 2.5 grams.
First lets talk about the palette. These palettes come in a black packaging with a magnetic cap. This particular palette can house 2 square refills which can be anything ranging from eyeshadows to lip glosses to lipsticks to concealers. I Particularly like this palette because its so compact and sturdy. it can easily fit in your pocket. Just one lipstick refill and one neutral eyesahdow refill will make this palette a perfect emergency palette for touch ups. While the price may hurt a little (1400 INR), these palettes are very sturdy and classy.
This refill contains 3 shades of brown. The topmost one is a shimmery chocolate brown which looks really good for brown smokey eyes. The middle one is a lighter brown with the same amount of shimmer as the other shades. It looks good as an overall wash on the upper lid. The lowest one is a muddy light brown which works perfectly for natural no makeup look to define your eyes.
Overall, these rainbow refills from inglot are a great invesment since they have 3 eyeshadows of the same colour family which can be used to create a full look. At 450 INR, these are great value for money. The palette, not so much. If you have it, nothing better than that, if you dont, you are not missing out on anything. If you guys like, i would do a tutorial on how to make a sturdy DIY palette!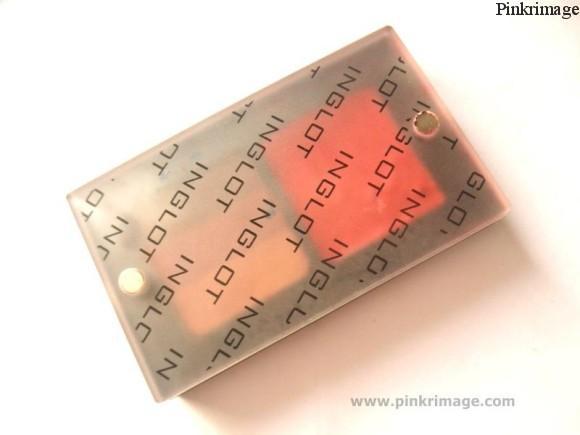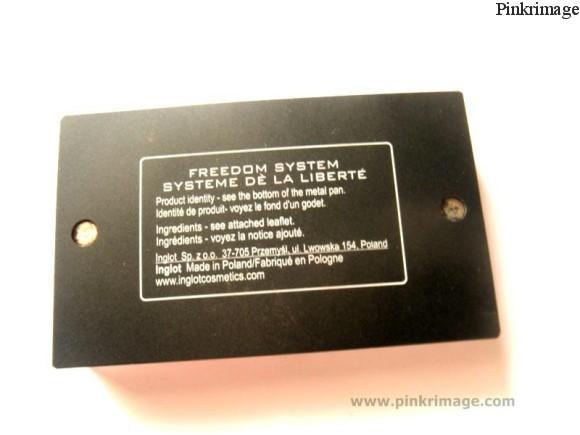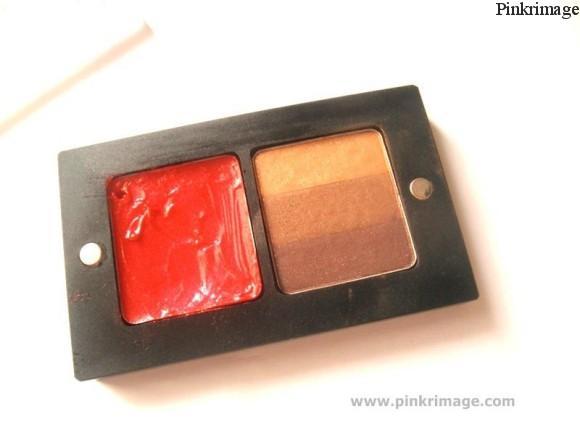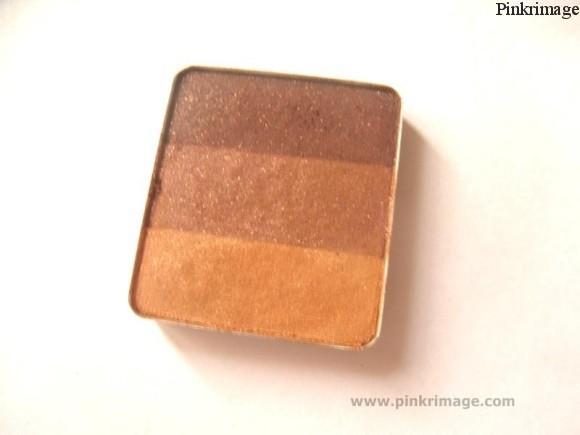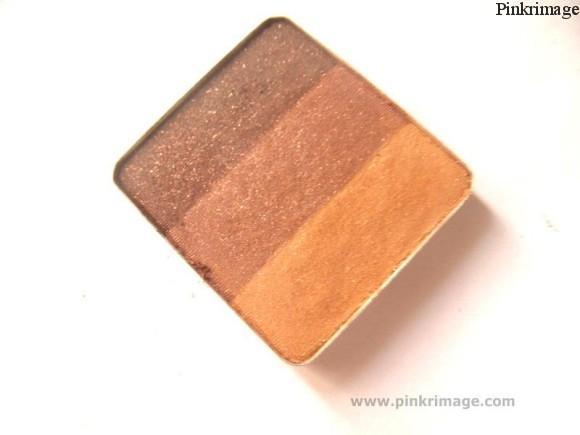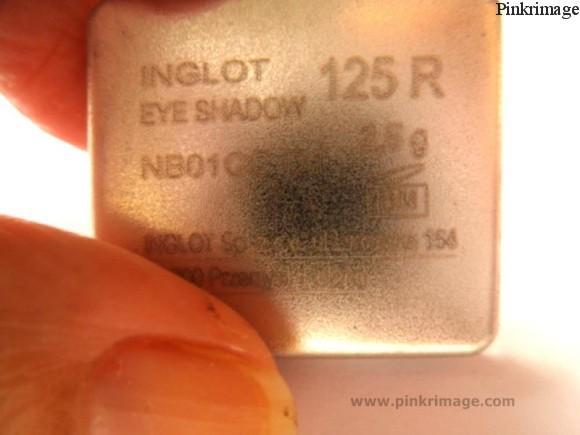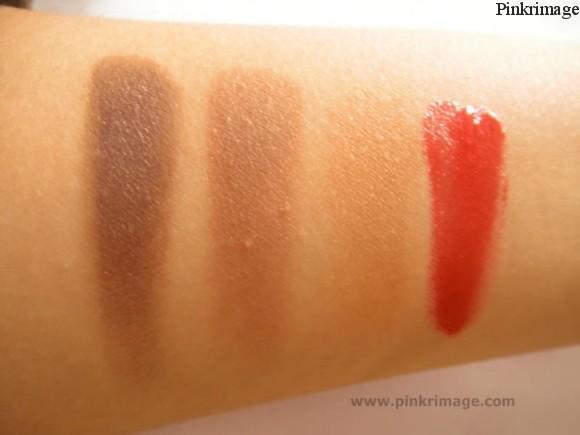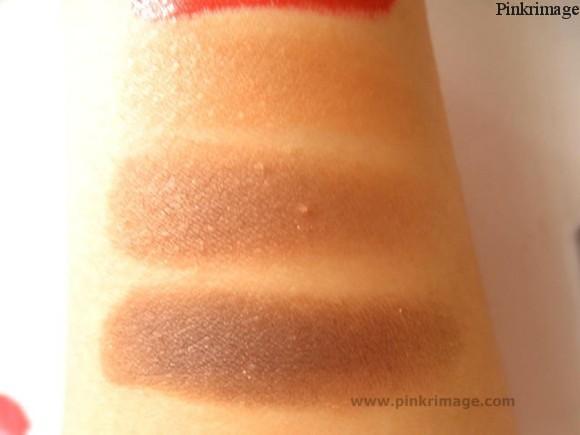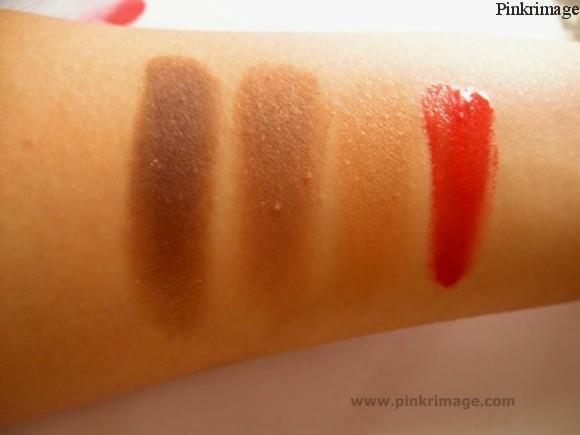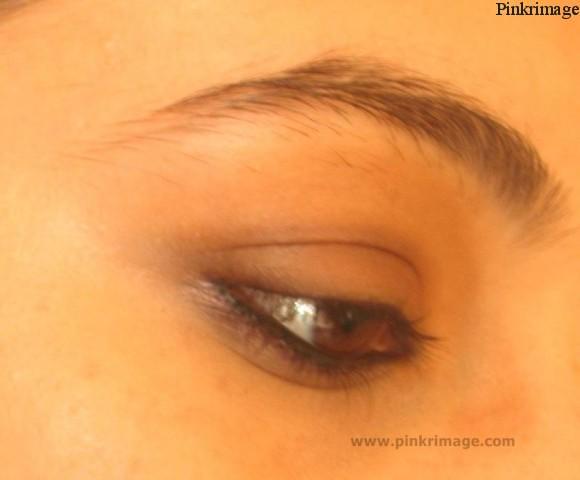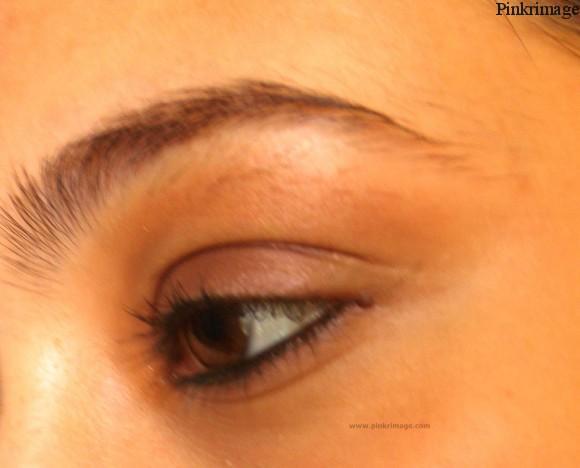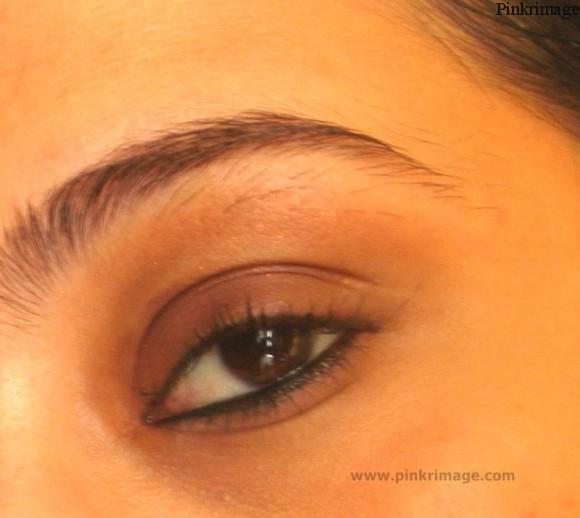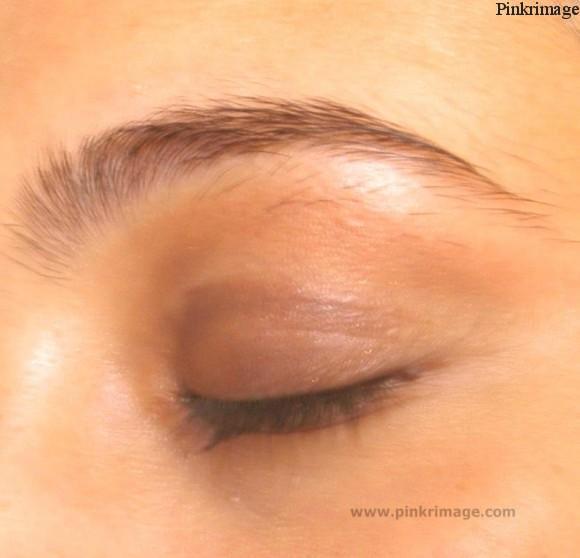 Review of the lip gloss refill coming super soon..:D