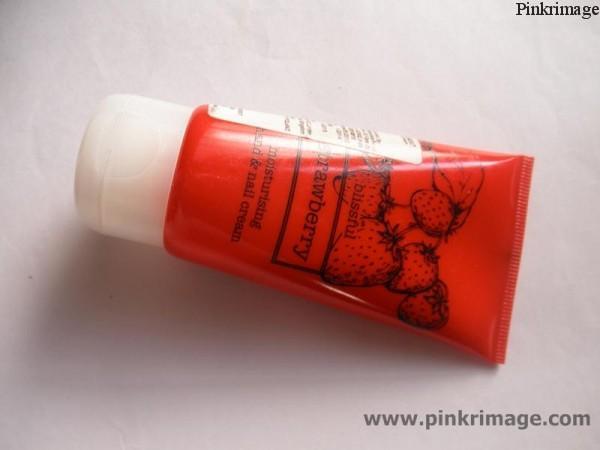 Marks & Spencers is a well known apparel brands which also makes some really good and affordable skin care and body care products. I picked up this hand cream along with two anti-perspirants for summers. This hand cream is described as :
Experience daily luxury with our Nature's Extracts collection. This moisturising hand and nail cream enriched with extracts of strawberry will help hydrate even the busiest hands, leaving them soft and delicately scented.
Product Size: 50 ml
Fragrance Free: No
Alcohol Free: No
Suitable for Vegetarians
Skin Type: Suitable for all skin types
Cruelty free
The hand cream is very cute red packaging wise and is quite handy as well. its small enough to be able to fit in your handbag. The flip open cap is easy to use. The texture of the cream is very emollient and moisturizing. This is a water based cream.  Its neither very thick like some hand creams in the market nor very thin which just slips on your skin. The texture is perfect and is absorbed totally by the skin in a minute. My hands are left smooth and really really soft and not at all greasy.  The only con of this cream is its fragrance. Its a very heavily scented cream with a very artifical strawberry fragrance. Overall if you want a maintenace cream for your hands and your hands are not very dry, this is an excellent cream if you can ignore the fragrance. If your hands are very dry and need repair, try a thicker texture cream like sally hansen hand cream which is excellent but is a bit greasy for me!
P.S. This contains alchohol and is not suitable for face.
Price:- 199 INR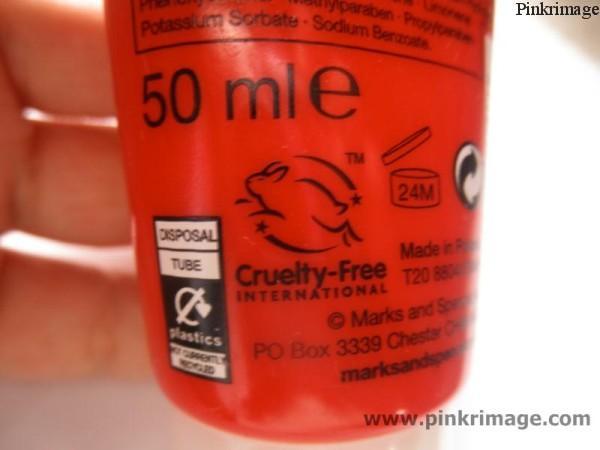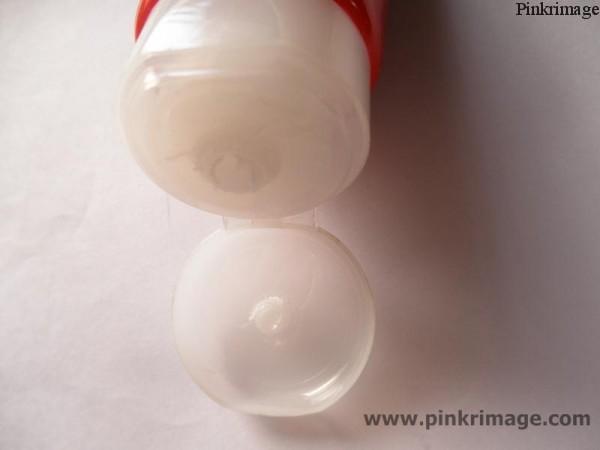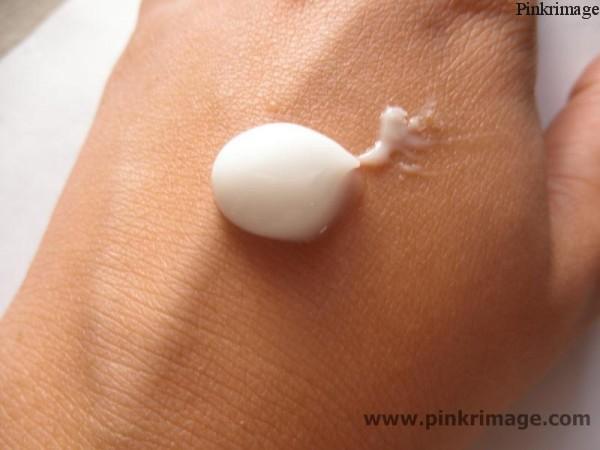 🙂