MAC Dollymix blush is described as a bright candy pink powder blush with a pearly finish and a cool undertone. It is a part of the permanent Sheertone blush collection from MAC Cosmetics and has a medium pigmentation which is buildable. We have reviewed the MAC Fleur Power Blush and MAC Two Virtues blush already on the blog and have also listed the ten best MAC blushes for fair skin.
The MAC blush comes in a regular black pan with a see-through lid. It seems more shimmery in the pan than it does on the skin. The formula blends well on the skin but you need to start with a minimal quantity.  The formula is quite smooth and feels soft on the skin.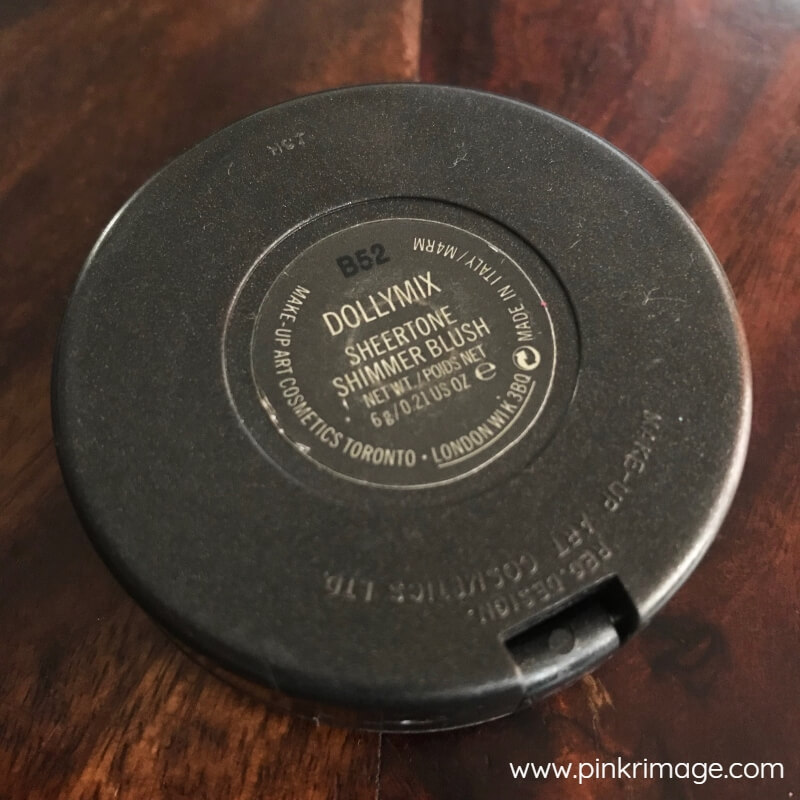 I feel that MAC Dollymix blush will look good on fair to medium skin tones. It is a gorgeous pink blush of raspberry shade which translates to a subtle pink on the cheeks and makes you look actually blushing. You might go overboard with it if you pick up too much product so tread lightly. I have been using this blush every day for office and it has become one of my favorite MAC blushes for fair skin.
In indoor light: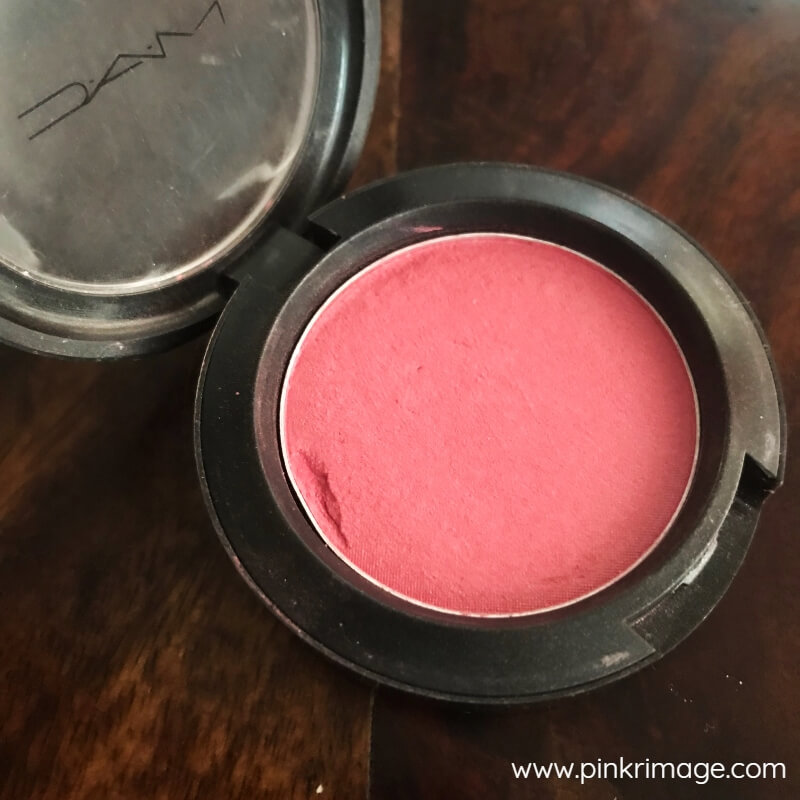 In natural light: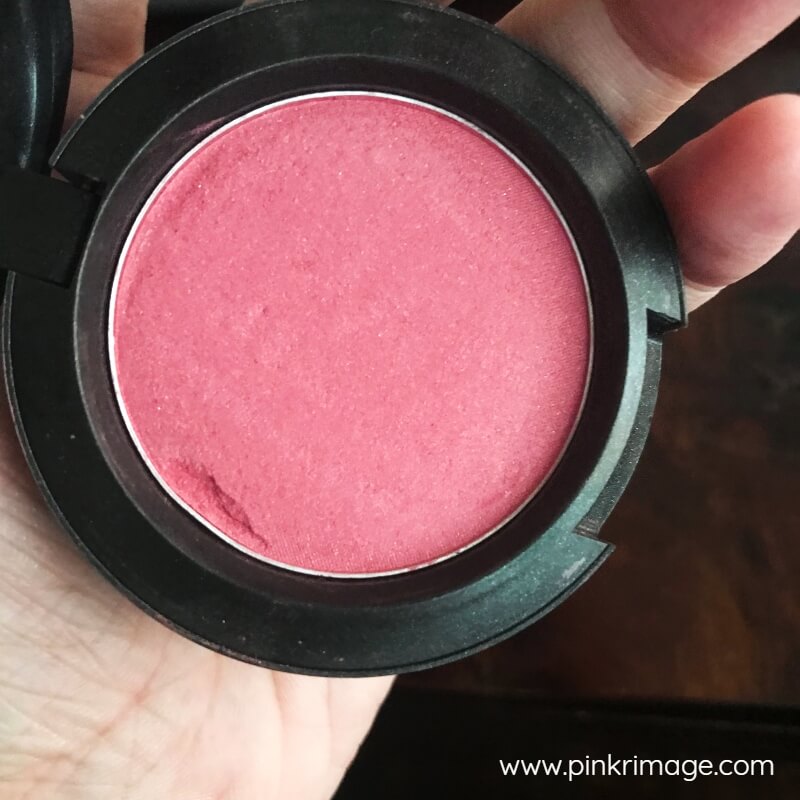 The staying power of the blush is good as it stays for 7-8 hours on my combination skin. Powder blushes tend to have a better staying power as compared to cream blushes on my skin.
You can check out the MAC Dollymix swatch below: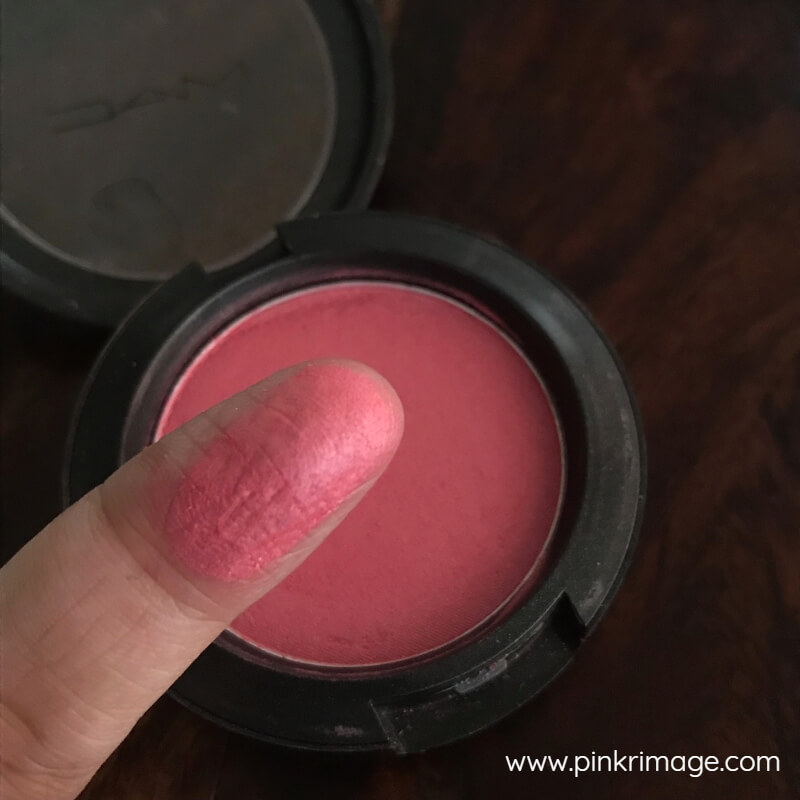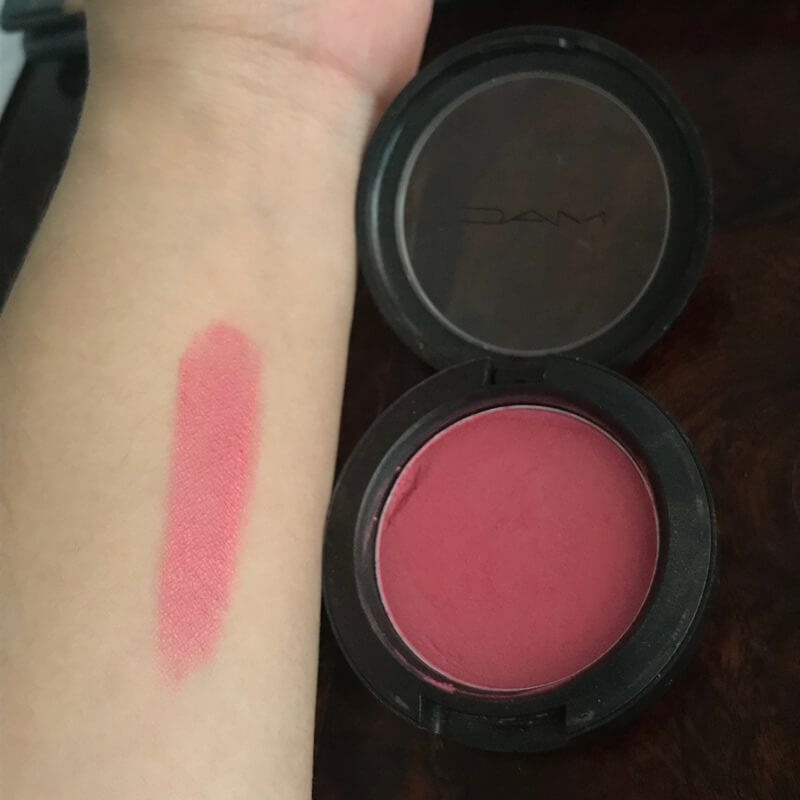 Price & Quantity:
2000 INR for 6 grams single blush or 1650 INR for a 6 gram refill pan.
Pros of MAC Dollymix Blush:
A gorgeous raspberry pink sheer blush.

It has a pearly sheen which does not look too shimmery on the skin.

The quantity is good and one pan will last for a really long time.

It has a smooth and buildable pigmentation.

Staying power is good with 7-8 hours of wear.
Cons of MAC Dollymix blush:
It is definitely expensive as compared to some of its popular dupes.

You can easily go overboard with this blush because of its pigmentation.
MAC Dollymix Dupes:
Some of the common MAC Dollymix Blush dupes include Clinique Plum Pop, Clinique Pink Pop, NYX Baby Doll, and Colourpop Super Shock Cheek blush Prenup. You can check out some similar pink blush reviews here.
So this was our review of the pretty pink Dollymix blush from MAC Cosmetics which is a great pick if you are looking for a candy pink blush with light shimmer. Have you tried Dollymix? It has definitely become one of my favorite mac blushes. Share your experience below and tell us your favorite pink blushes.