When it comes to MAC, i am very very particular about what products i invest in. The products are very expensive and many of the shades are easily dupable. But when i saw this MAC Burgundy Times Nine eye shadow palette at Doha Duty Free in Qatar, i couldn't resist myself. It was soooo pretty. The 9 pretty perfectly coordinated eye shadows which can be used to create so many looks. I bought it on a whim.
MAC Burgundy times Nine eye shadow palette is a palette containing 9 gorgeous looking shades with burgundy hues. The nine eye shadows are Honeylust, Poppyseed, Quarry, Antiqued, Noir, Embark, Haux, Star Violet and Sketch.
Shade descriptions:
Honeylust: Bronzedipped peach
Poppyseed: Midtone Mauvey Nude
Quarry: Soft Muted Plum Brown
Antiqued: Ash Brown with Bronze
Embark: Intense reddish brown
Noir: Deep Black brown with gold pearls
Haux: Soft Muted Rosy Brown
Star Violet: Pinky Brown Plum
Sketch: Burgundy with Gold Shimmer
Review:
The palette is a mixture of satin, veluxe pearl, lustre and matte finishes. All the shades are extremely pretty when it comes to colour. I specially love Star Violet, Haux and antiqued. The eye shadows are perfectly coordinated for a smokey brown look. The pigmentation is a bit of a problem with Noir and quarry. While all the other shades require 1-2 swipes to show opaque colour, these two shades do not show up till 3-4 swipes. The pigmentation of all the other shades is good with opaque colour is 2 swipes. The staying power is great with 6-7 hours of wear without a primer and 8-10 hours with a primer. The shades do not crease so much. I am going to use the burgundy shades a lot more in winters. Star violet is very similar to MAC expensive pink which is my favorite eye shadow of all times.
This palette of 9 shades costs a lot less if you compare with the price of 9 individual shadows. So it is a great investment. You can carry just this and a kajal for all eye makeup including the brows.
Apart from the pigmentation issues with 2 shades, this palette is gorgeous. It comes at a great price and you get 9 shades at the price of 5.
Price: 40 $
Dupes : Makeup Revolution Salvation Palette Neutrals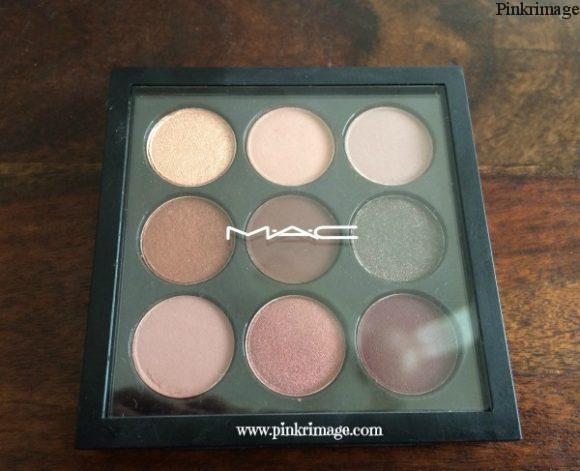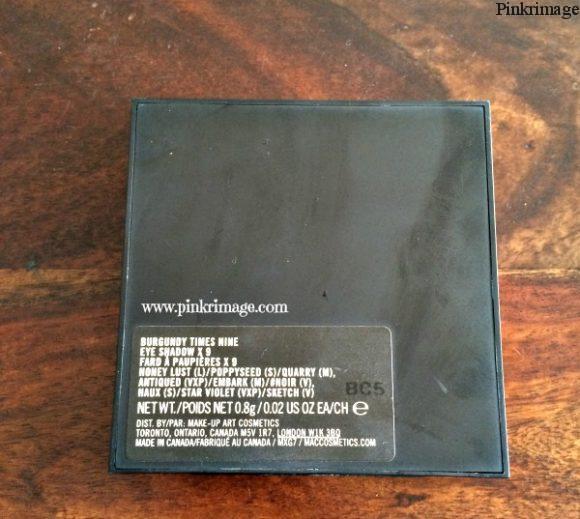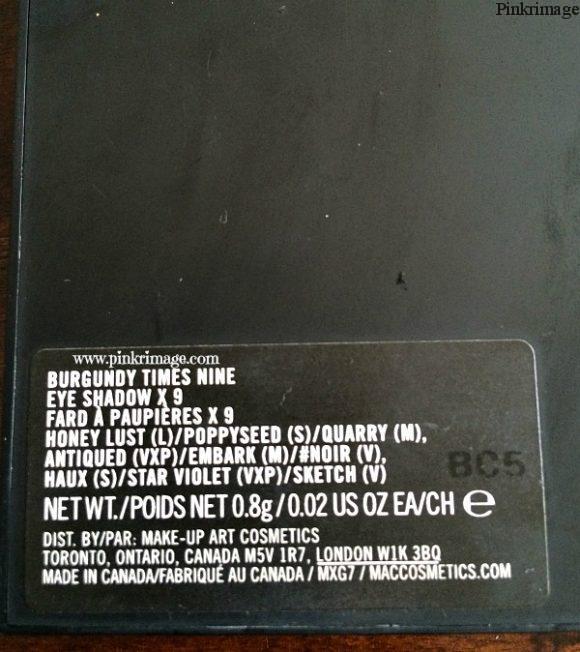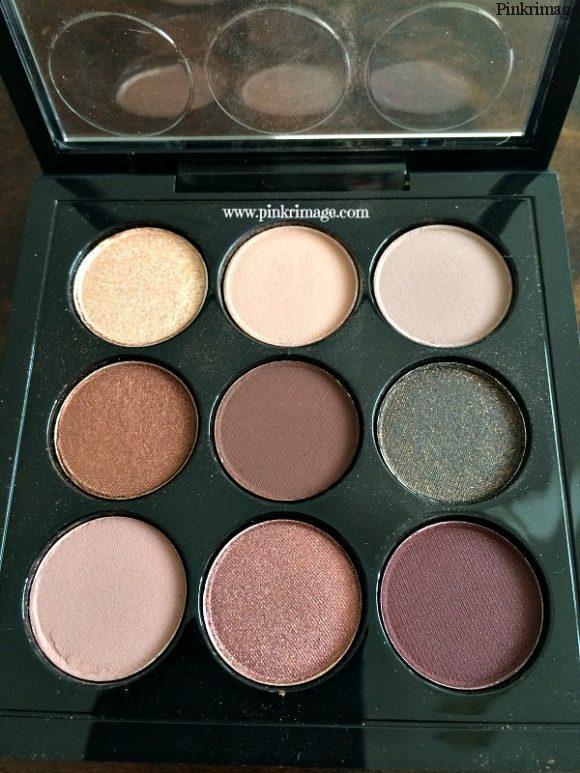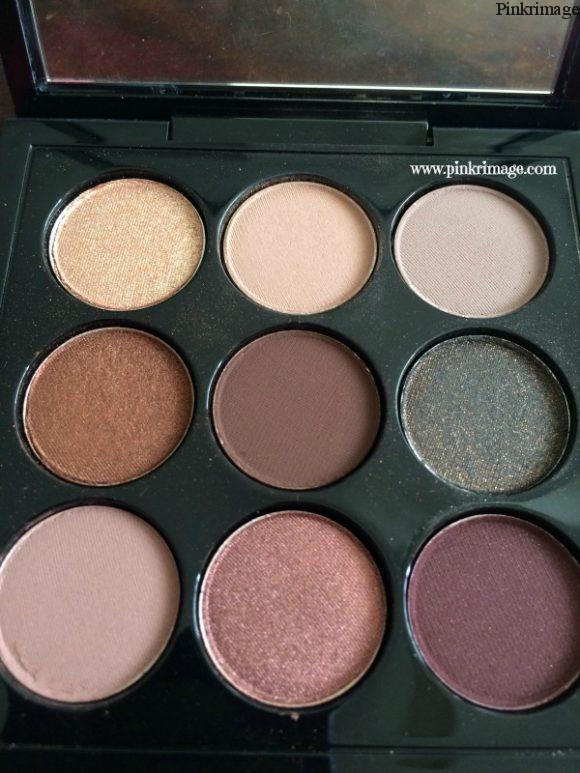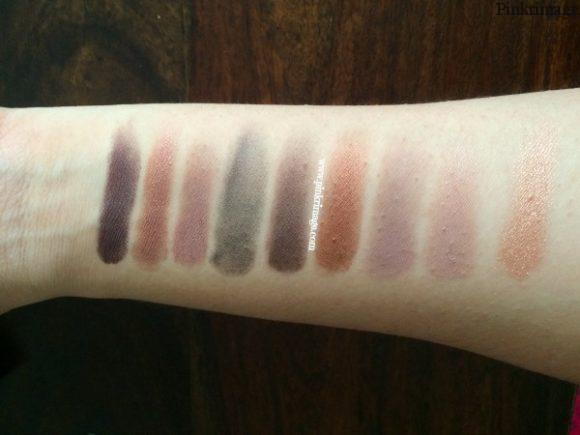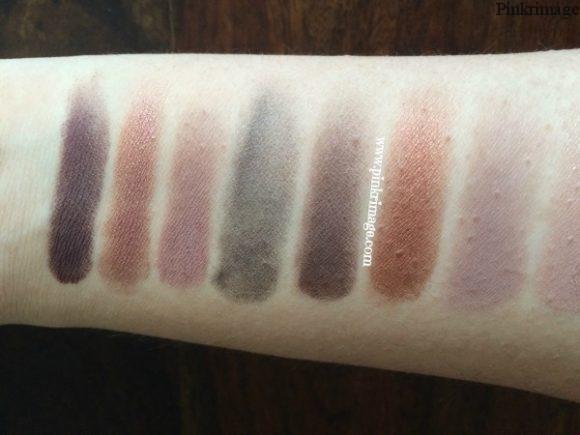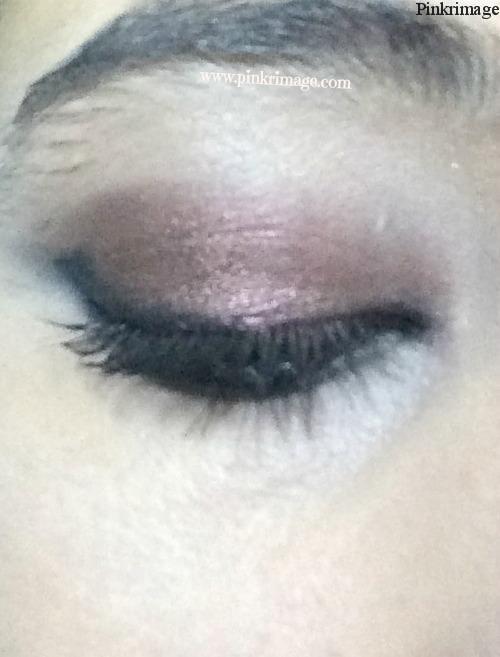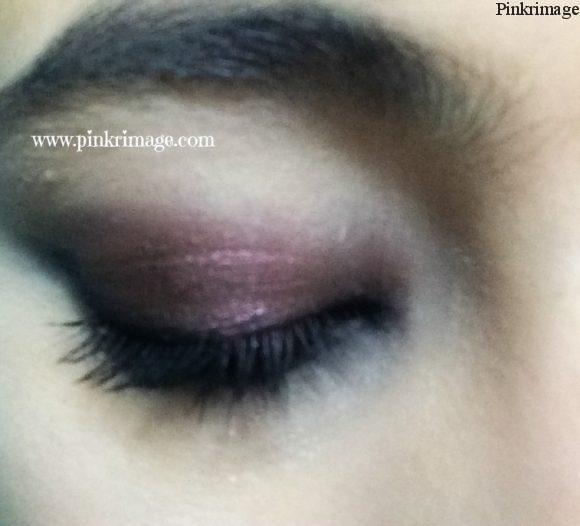 Are any of the shades appealing to you?