I am probably the last person to get on this whole "charcoal" wagon but the more i hear the word "activated charcoal" the more i am intrigued about its cleansing properties. I was looking for a good charcoal face mask on a budget and this charcoal face pack from Fabindia is spot on in terms of affordability. I have always loved Fabindia skincare line and this one is no different. Read the review of Fabindia Charcoal Face Pack below: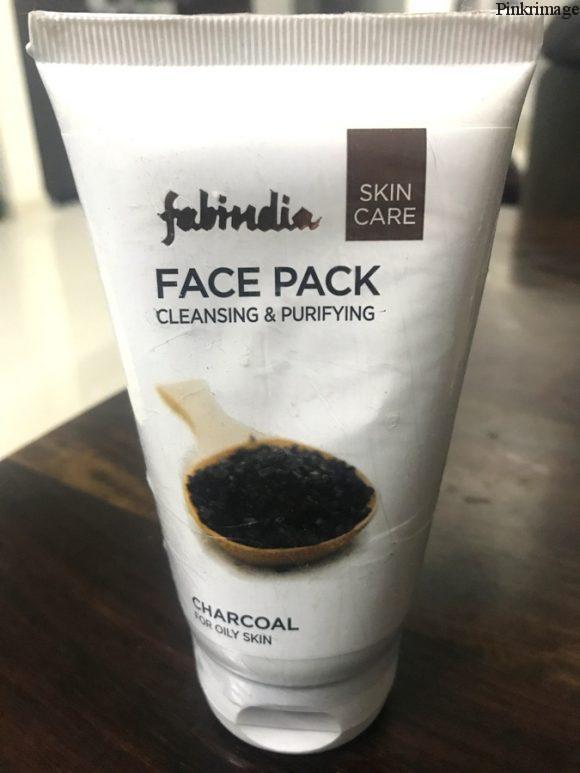 INGREDIENTS:
PURIFIED WATER, KAOLIN, GLYCERINE, CETOSTEARYL ALCOHOL, SLES, ISOPROPYL PALMITATE, ACTIVATED CHARCOAL, PAPAIN POWDER, ZINC OXIDE, FRAGRANCE, LACTIC ACID, PHENOXYETHANOL, XANTHAN GUM, MAGNESIUM ALUMINIUM SILICATE, IMID UREA, METHYL PARABEN, PROPYL PARABEN, ALMOND OIL, LEMONGRASS OIL.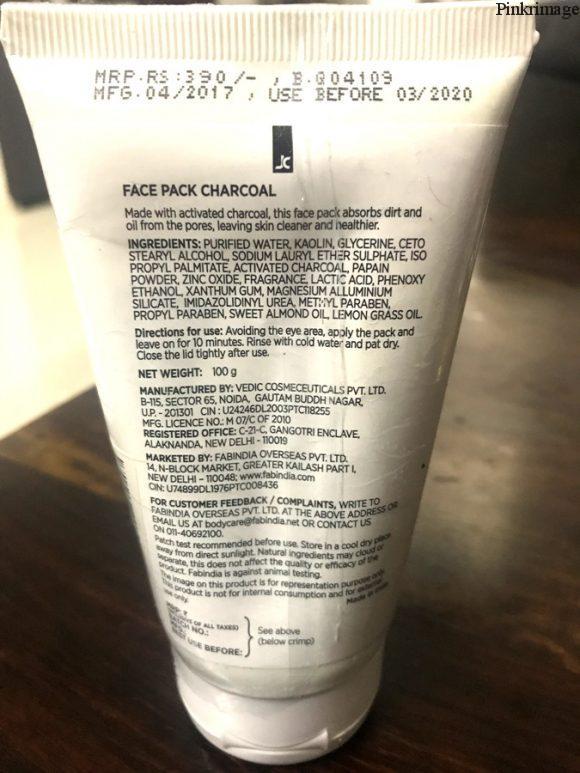 This face mask is suitable for oily skin however, I have a combination skin and it works fine on my skin. It comes in a broad tube packaging with black and white labeling. The consistency of the charcoal face pack is a bit thick and it sometimes gets difficult to squeeze the mask out of the tube. The mask is black in color and spreads easily on the face.
I like to use this Fabindia charcoal Face Pack on weekends to clean the dirt and oil my skin accumulates during the weekend. It dries in 15 minutes and then I wash it off. It creates a small mess when I wash it so I apply this mask when I am about to go in the shower and then wash it in the shower to avoid that mess. The mask leaves my skin clean, smooth and radiant. It does not remove blackheads but cleans the skin really well.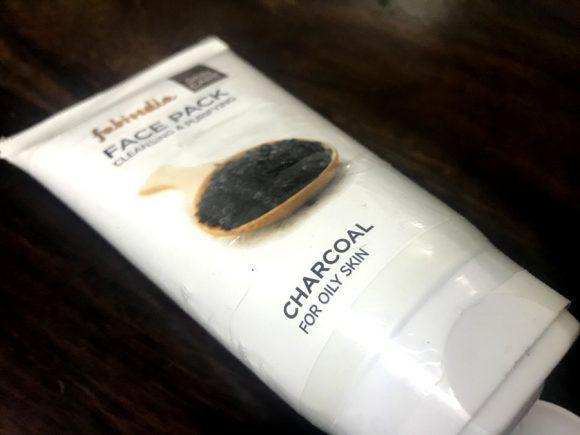 This charcoal face pack is a good weekend therapy for your face if you have an oily or combination skin. I follow it up with a good serum to moisturize my skin as this formula can make the skin feel dry because of the oil-absorbing properties. I really like this mask for cleaning my facial skin thoroughly on weekends but it will not solve major skin problems like acne, discoloration, or uneven skin tone. I use it every weekend for removing all traces of dirt from my skin and deep-cleansing it.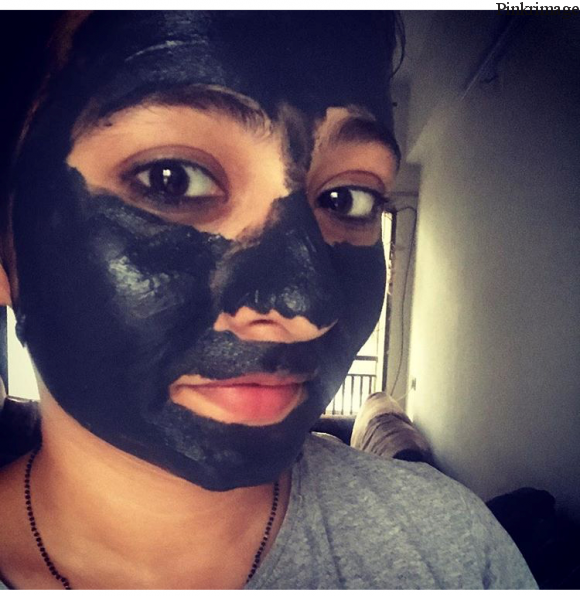 Price: 390 INR
You can buy this Fabindia charcoal Face Pack online through the link below:

To know more about some of my other favorite face masks, go read this.
Which is your favorite face pack?