Fabindia is not just famous for their beautiful natural fabrics and sophisticated designs. They also make great skincare and hair care products  with organic ingredients. The almond Oatmeal soap bar is the perfect example of a skincare product that is natural and organic yet light on the wallet. I love a good exfoliating and this soap does just that.
Fabindia Almond Oatmeal Soap Bar comes in a normal cellophane wrapping with the paper packaging on top of it. The product details along with price and ingredients is mentioned on the paper. The main ingredients include Aloe Vera, oatmeal, sweet almond oil, castor oil and honey. Oatmeal helps in light exfoliation and the oils and Aloe Vera help in providing moisture to the skin. It is almost like the Gia bath & Body works soap which i love.
I use this soap regularly and it is very gentle on the skin. The oat granules are not harsh on the skin and help in removal of dead skin cells. My skin feels moisturized and there is no need to apply a separate moisturizer after bath, at least in summers. The oils help in keeping the skin radiant.
Although Fabindia focuses on organic food and skincare, this soap does contain a certain number of chemicals. I still haven't experienced any problem with the usage of the soap though like dryness or itching.
At 95 INR, it is a great addition to your bath routine with its light exfoliating properties.
Price: 95 INR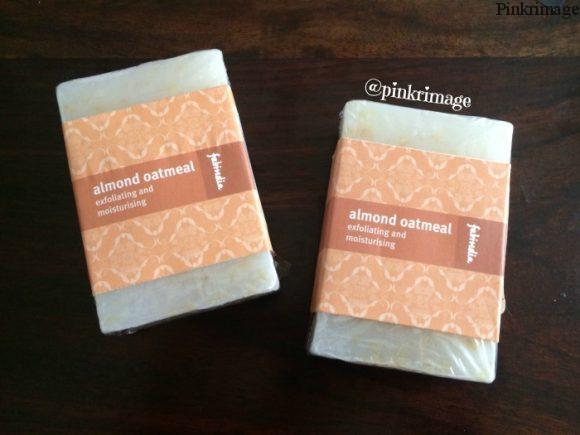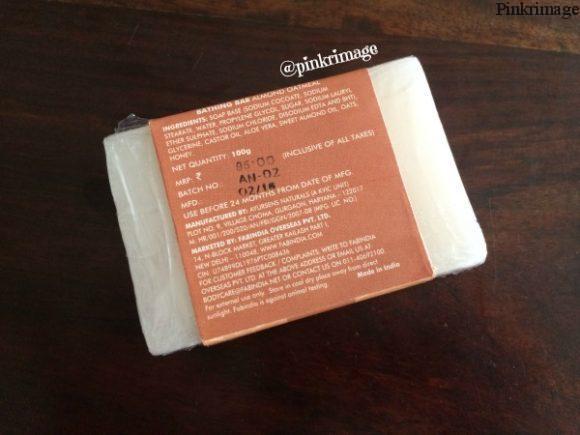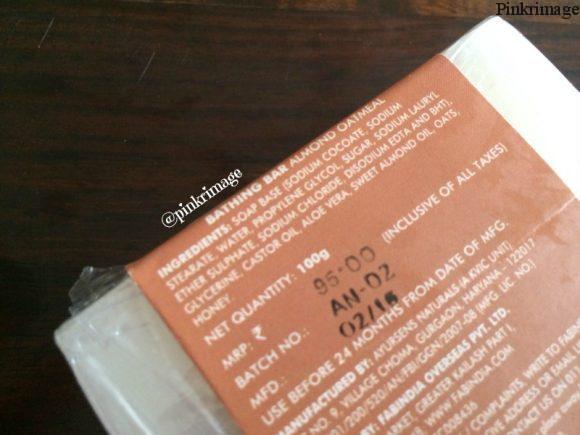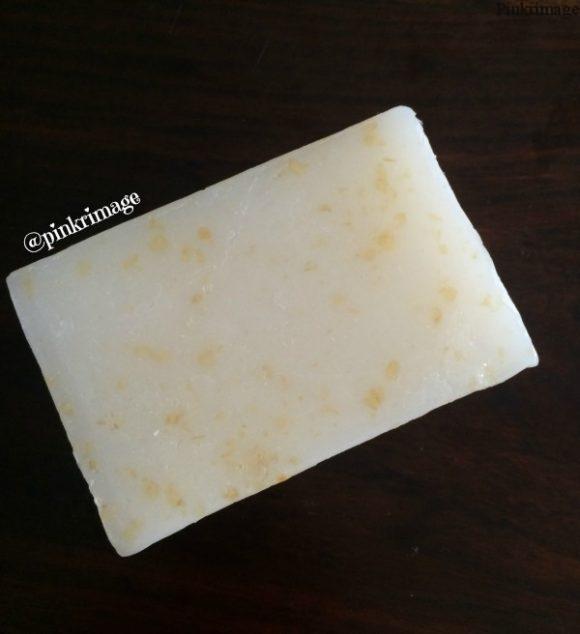 Have you tried products from Fabindia Skincare line? BTW are you a soap or shower gel kind of girl?
Do you want me to review other products from Fabindia Skincare range? Share your ideas in the comments so i will know which products to review and which can be skipped.
*love*
Mily