Hello everyone! Today I shall be reviewing the Colorbar Sheer Touch Mattifying Face Powder. This is a loose translucent powder that is to be applied after base makeup to supposedly give us that flawless finish we are always hunting for. It might not be the best translucent powder for oily skin but it is definitely worth it. Alternatively, you can also use it on your bare face or on top of a BB cream to control sweat.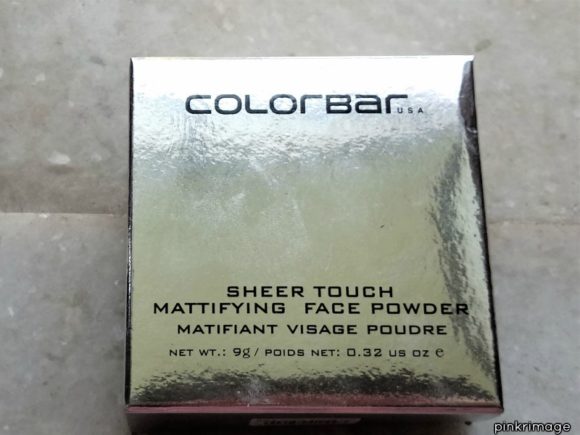 As the winters are starting to say goodbye, it is time for me to begin stocking up suitable summer make up products. I know spring comes before that, but there's hardly any in India, especially where I live. It's either summer or winter with deluge of rain in between. I sweat profusely during the summer and this makes it very hard to keep my make up in place. It is here that setting powders and sprays come in really handy. I don't have a lot of options, let alone affordable ones because Indian brands are more inclined toward compacts and it is impossible to find the best translucent powder for oily skin. After a lot of search, I came across this product at a local store almost a year ago and have been using it ever since. Interested in knowing how it turned out? Well, read on.
QUANTITY:
9 gm
SHELF LIFE:
2 years
PRODUCT CLAIMS:
The Colorbar Sheer Touch Mattifying Loose Powder is a perfect highlighting face powder that banishes oily-shiny areas from the skin. It creates a sheer veil with a matte finish. The product adheres perfectly to the skin and bestows a delicate and lightweight "second-skin" effect upon the face. Ideal for all skin types, especially shiny and/or oily skin.
The powder is also perfect for quick touch-ups throughout the day, it leaves just a warm, delicate sparkle on the skin to enhance the natural tone of the skin.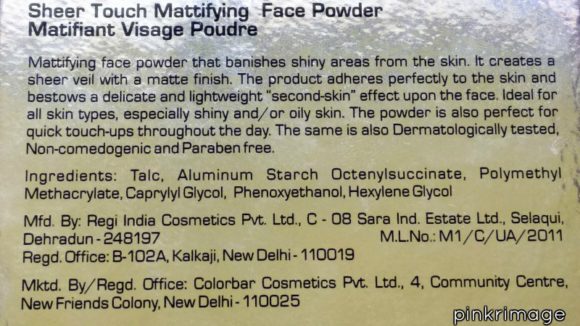 HOW TO USE:
Dab some powder onto a fluffy brush and apply gently over foundation.

Dust off the excess.

If you are using a powder blush, apply it

over

the powder. For cream blushes, use the powder

afterwards

.
INGREDIENTS:
It is dermatologically tested, non-comedogenic and Paraben free. But it does contain Talc, so buy accordingly.
SHADES AVAILABLE:
This product comes in one shade only named 'White Trans (001)' which is a pure white shade. Though they claim this is a 'one shade fits all' product, I am highly doubtful if this will work for dusky skinned beauties.
WHERE TO GET IT:
You can get it at local Colorbar stores but Nykaa has smashing discounts on Colorbar products now and then, so you can get it from there too. Always compare.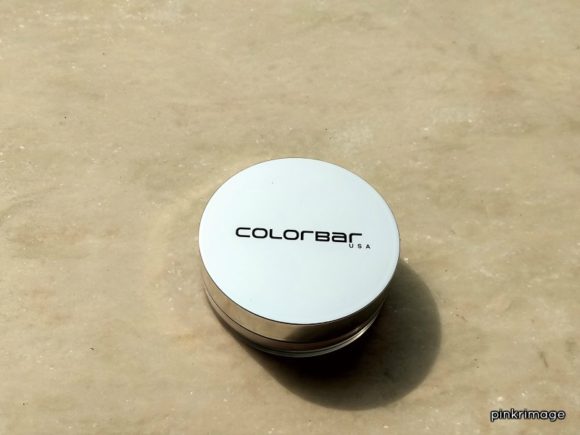 MY EXPERIENCE WITH COLORBAR SHEER TOUCH MATTIFYING FACE POWDER:
Packaging:
The outer packaging comprises of a shiny silver paper box that has quite a few details written all over. But, it's the container that deserves special mention. The transparent round jar has a metallic lid that is so shiny, you can actually use it as a mirror. Inside, lies a rotating disc that has a sifter halfway through it. In order to get some powder off, you need to rotate the disc, tilt the jar, tap on the back and then seal the powder right back in so that no extra product comes out. This kind of packaging is a welcome change from majority of the loose powders that come in spillage-prone containers. You can even use this container for storing other powders once this gets over.
Texture:
The powder is smooth and finely milled. It is not a silicone based HD powder but more like sheer talcum without the feeling of talcum.
Skin type:
Works for both oily and dry skin. I have sensitive skin but this one didn't cause any allergies although you should definitely test it on yours before buying.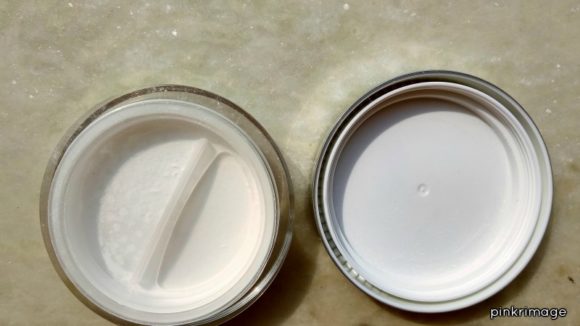 Setting power and why it is the best translucent powder for oily skin at this price:
It stays true to its claim and mattifies instantly. I don't feel like I have put anything extra on my face which is exactly the kind of experience I want from a powder so it is the best translucent powder for oily skin in my opinion considering the quantity and price. It keeps the foundation in place and also helps to blur pores to perfection. However, it does leave a whitish cast if layered too much so remember, a little goes a long way!
Lasting power:
Wondrously, this one manages to keep my face matte for three hours during the summer season and six hours during the winter after which, touch-ups are required. Although I have dry skin, but I also tested this on oily surface by applying some baby oil onto the back of my hand and the powder over it. The results were equally good. You can check out the swatches below.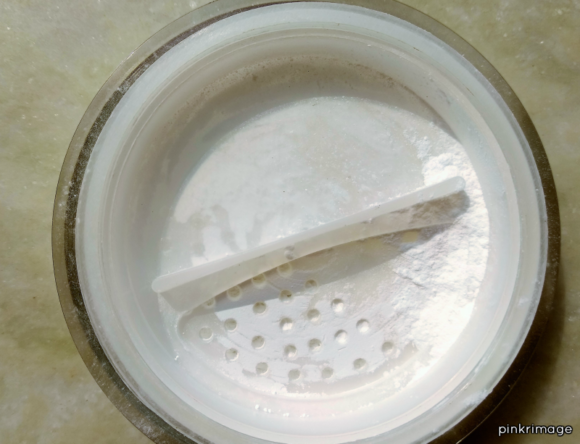 To sum up,
PROS OF Colorbar Sheer Touch Mattifying Face Powder:
Best translucent powder for oily skin at this price

.

Sturdy, travel-friendly packaging

Suitable for all skin types

Clear and translucent

Soft and smooth texture

Does not have any weird smell

Completely matte in effect

Great lasting power

Blurs pores to a certain extent

Can be used to set

makeup

Doesn't cause

flashbacks

in photos.
CONS OF Colorbar Sheer Touch Mattifying Face Powder :
Comes only in one shade.

Leaves a whitish cast if you try to build it up

It is not

a HD

powder

I would have liked a puff inside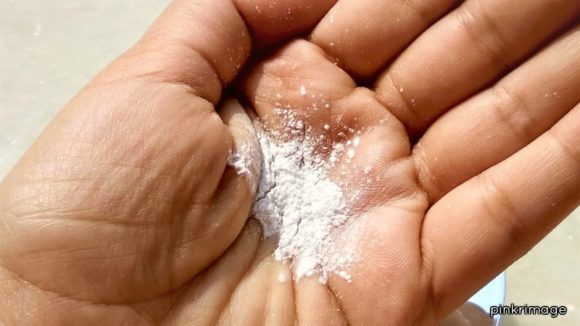 PRICE:
Rs.875/- 
WOULD I RECOMMEND/REPURCHASE:
This is my second buy and yes, I am definitely going to buy a third time. I wouldn't call it the best translucent powder for oily skin, but it is quite decent and works really well. At this price, I recommend this powder to all.
RATING:
4.8 out of 5
Have you tried this face powder from Colorbar? Which is the best drugstore setting powder for oily skin according to you?
Written by : Shreya Bhattacharyya