With a full time job and blogging taking up most of my time, i hardly find any time to go to the salon and get a facial. I invest in good skincare products and follow a skincare routine religiously and do DIY home facial. Today we are introducing you to a new brand here at Pinkrimage called Herbs & More. It is a brand by Netsurf which is a direct selling company like Amway or Oriflame. However, the wide range of products they have is commendable. The products are from four categories namely personal care, health care,home and agriculture.
Herbs & More personal care range has all product that our skin requires to maintain its health and to eliminate any skin concerns. Right from the coconut water face mist to vitamin therapy sunscreen, all the products contain natural ingredients for assuring the best nutrition to the skin. The products i used as the following:
Vitamin Therapy face mist: a perfect solution to dull and tired skin. It smells wonderful with coconut and vitamin E extracts for clear smooth skin. My favorite among all products. 385 INR for 200 ml.
Vitamin Therapy sunscreen : A SPF 30 sunscreen with sandalwood and vitamin E extracts to prevent sun damage. Unlike other sunscreens, this one is non greasy and gets absorbed in minutes. I Use it daily before heading out. 395 INR for 100 grams.
Anti-Pimple cream: This aloe Vera, Neem and Tulsi cream is for controlling pimples. I used it on one breakout that i had. It does not completely cure the pimple but reduces inflammation. I wish it helped in lightening the marks but it does not. A so so product. 150 INR for 75 grams.
Vitamin Therapy Aloe and turmeric cream: This is a moisturizer for the face. It is light in texture and non greasy. Vitamin E, Aloe vera and turmeric help in providing hydration to the face. Nothing very unique about this cream except that is provides nourishment to the skin. 90 INR for 60 grams.
Vitamin Therapy Facial Massage Gel:Natural extracts of Vitamin C and Orange help in giving a rejuvenating massage experience to the face. This improves blood circulation and helps to prevent sunburn. A light textured facial gel which i loved. This forms the first step of my DIY home facial. 600 INR for 30 Sachets.
Vitamin Therapy Face Scrub: Step 2 of the facial comprises of this scrub. With vitamin B3, E and guava extracts, it is a mild scrub which helps in gentle exfoliation of the skin. 600 INR for 30 sachets.
Vitamin Therapy Face pack: The final step of the facial is this face pack. It consists of Vitamin A, E and C with grape extracts for improving the texture of the skin. I loved how my skin felt after this complete DIY home facial. My skin felt clean, smooth and plump. 600 INR for 30 sachets.
Overall, I loved the sunscreen, face mist and the facial products. I am not too impressed with the Anti-pimple cream and aloe turmeric cream. At these prices, some of the products are very good considering that you can get 30 DIY home facials in 1800 rupees which comes to around 60 rupees per facial.
Barring some products, you should definitely try the face mist and the face pack and scrub.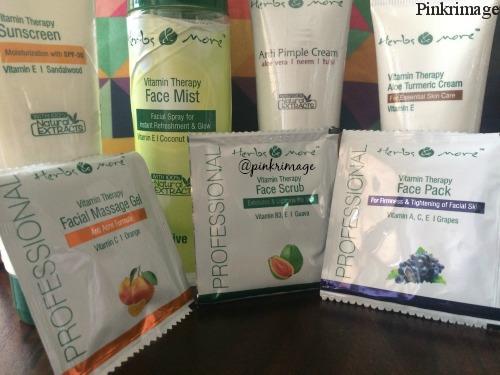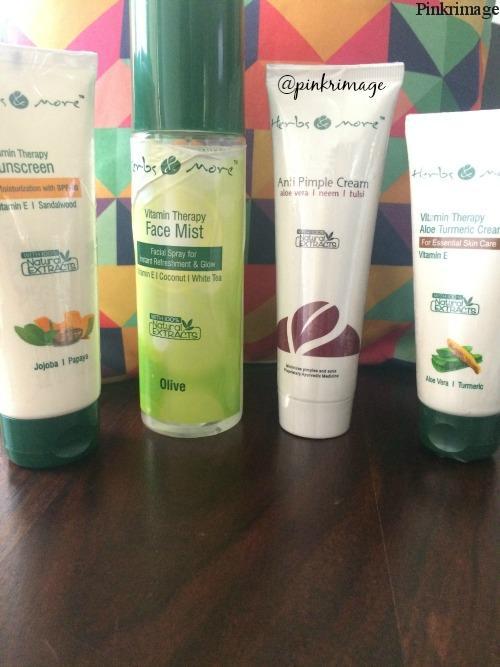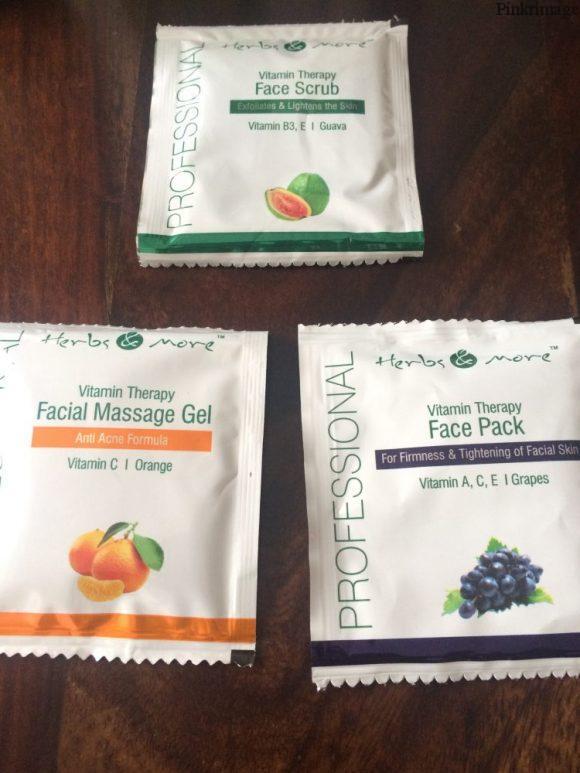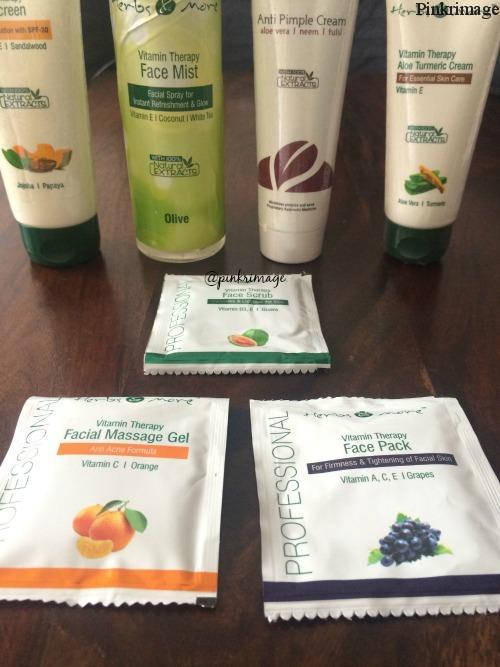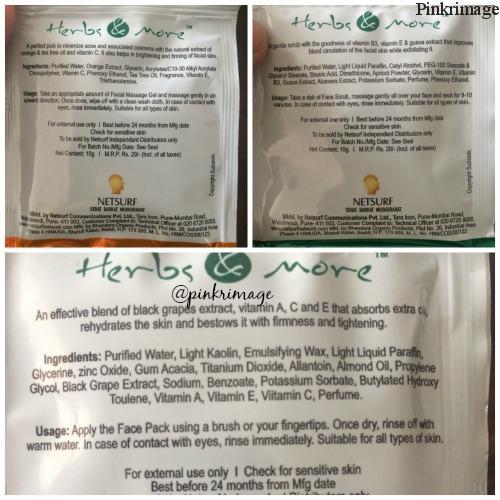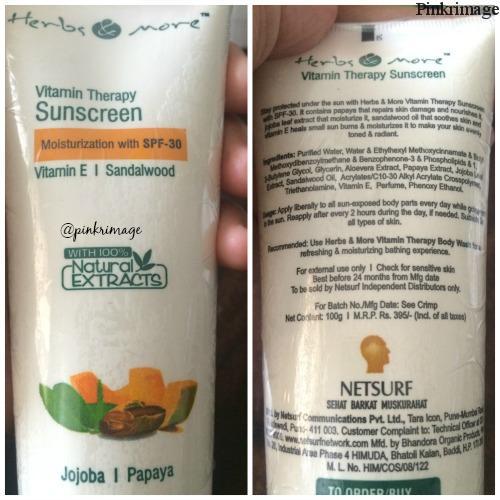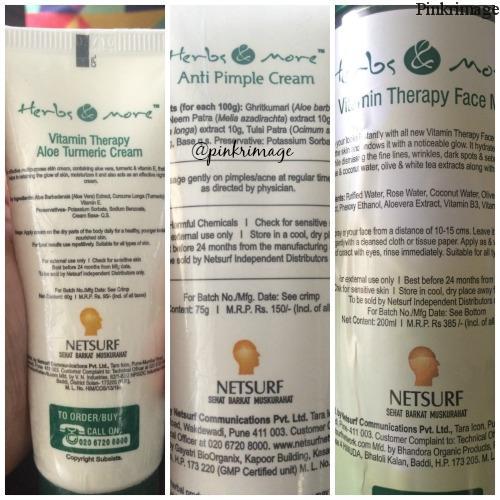 Coming up: Review of hair care range from Herbs & More. Stay Tuned.