When I was a young girl, traveling, or rather the WORLD did not mean much to me.  I was happy with my parents & friends and the small colony where we used to play. Maybe that was my world when I was little and i did not know how and why travel is important. My father, with whatever he could afford, took us to many vacations near and far and by the time I was 18, I had already taken my first international trip to Singapore & Malaysia in addition to many smaller vacations to Tripura, Badrinath, Shimla, Manali, Mussoorie, Haridwar, and Dehradun.
[bctt tweet="Travel is fatal to prejudice, bigotry, and narrow-mindedness." username="pinkrimage"]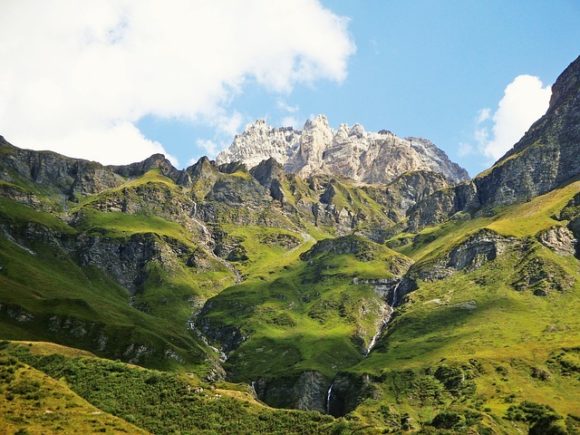 When I got married, my husband and I, decided to take one small vacation every time we had a chance. We decided to go to Greece for our honeymoon and then took several short trips to Udaipur, Jaipur, and Ajmer. I will share some of the photos of our holidays but first, I want to share with you how these experiences and travels made me a better human.
[bctt tweet="Better to see something once than hear about it a 1000 times" via="no"]
It may sound cliched but when you travel, you experience a whole world of new possibilities and meet people who are very different from you yet so much similar. On this note, I want to share an experience very close to my heart and which made me realize how the world is one big family and the more we travel, the better we become.
When we went to Greece on our honeymoon, we planned to visit Athens, Mykonos, and Santorini. It was a trip of 8 days and while the first 5 days went smoothly, on the 6th day, my husband fell sick due to the change in weather. We did not know anybody nor did we understand the language but when I went to the hotel reception to ask for a local medicine store or a doctor, the receptionist not only arranged a car for me to go to the medicine store but also did not leave my side till my husband began feeling better. In that far corner of the world, I found a person who felt like family to us. It is on that day that I realized that the language of love and kindness is understood everywhere in the world.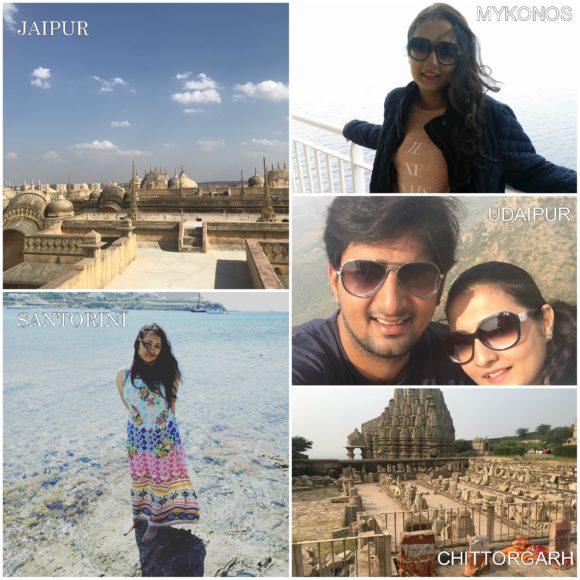 Wherever we went during our travels, one thing was common, that the world is becoming smaller and reachable day by day. We can now roam the world easily without having to worry about connectivity or transport. From Udaipur to Greece, the only constant you need is a good companion and an open-minded wanderlust urge to experience new places.
[bctt tweet="Travel teaches toleration." username="pinkrimage"]
I love visiting places which have a rich history backing them as I can experience how people in the older times used to live. This is one of my travel inspirations. For example, when I recently visited the Chittorgarh fort near Udaipur, I could actually imagine how Rani Padmavati used to live and how her fort looked before Allauddin Khilji destroyed it.
You will understand why travel is important for your personality when you visit new places and meet new people. With every new travel experience, I become a better person and empathize more with people. All over the world, kindness and respect for each other's cultures, beliefs, religion, and tolerance for things that we might not understand are what make a society. I keep learning more about humanity and humans as and when I travel as a world traveller and keep learning why travel is important.
[bctt tweet="To travel is to discover that everyone is wrong about other countries." username="pinkrimage"]
Now, I am going to share some rare facts with you about the world which will make you love the world. You would definitely want to get up and book a travel plan for yourself after reading these facts.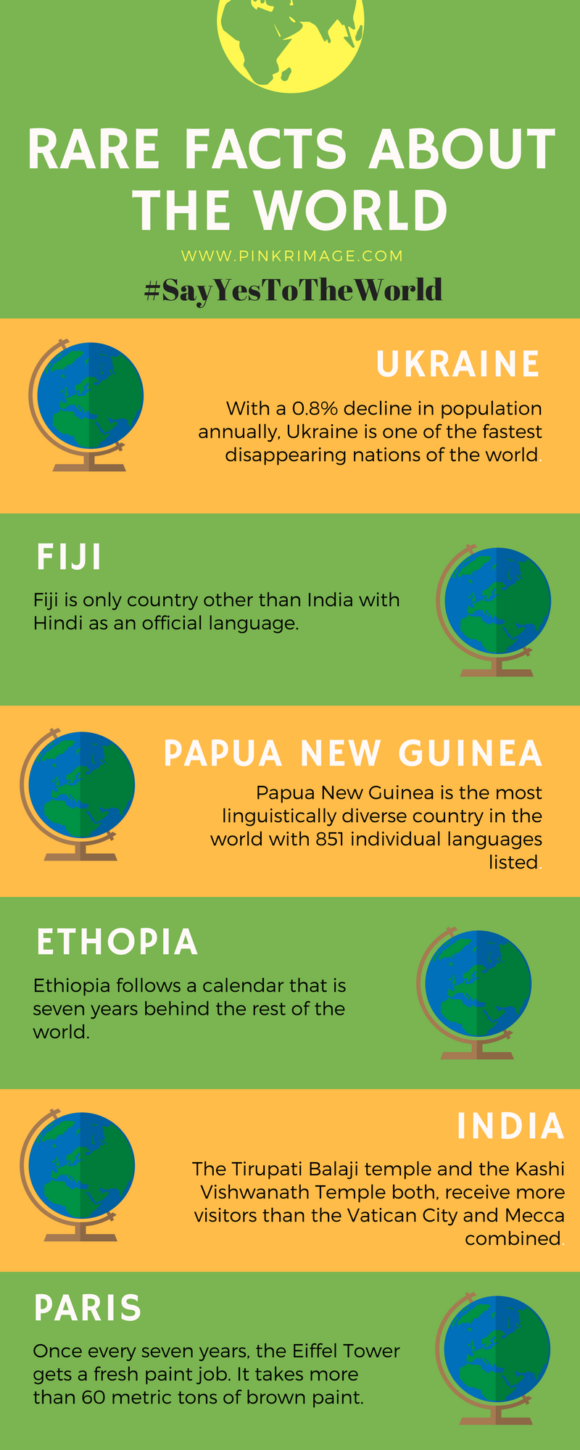 Therefore, now that you know why travel is important, it is time to go #SayYesToTheWorld and travel with Lufthansa to enrich your travel experiences!
Why do you love the world? Why is travel important to you?