*Greece*
So part 1 of the amazing trip to Greece is here guys!!
We visited Greece for our honeymoon from 5th May to 13th May 2016. Our itinerary included Santorini, Mykonos and Athens!
We reached Athens on 6th morning and took a flight to Santorini Island. There are ferries for one-third the price to the Island from Athens port but on the day we landed, the ferries were on strike. So we had to book the flight. It is a short 30 minutes flight and the gorgeous blue waters of the Mediterranean made us feel that the ferry must be worth it.
Anyways, we reached Santorini and stayed in the gorgeous Kallisti Thera hotel in Fira Area. It is a very upbeat area right in the middle of the island and all the local markets and restaurants are within walking distance from the hotel. Santorini has some delicious food to offer with fresh salads, pastas and platters.  You can walk to the market and restaurants and walking is the best way to explore the island. You also get bikes and cars on rent easily.
First, we visited Akrotiri. It is an old city which was destroyed by volcanic eruption and the whole city was covered with huge pile of volcanic dust. It was excavated by Greek archaeologists and is now open to public. Gorgeous paintings of men and women of those times were unearthed.
Then we visited the Santo Winery which is the largest producer of wines on the isalnd and exports a lot of wines all overr the world. Santorini being a volcanic island has a very fertile soil for grapes and you will see many local wineries across the island.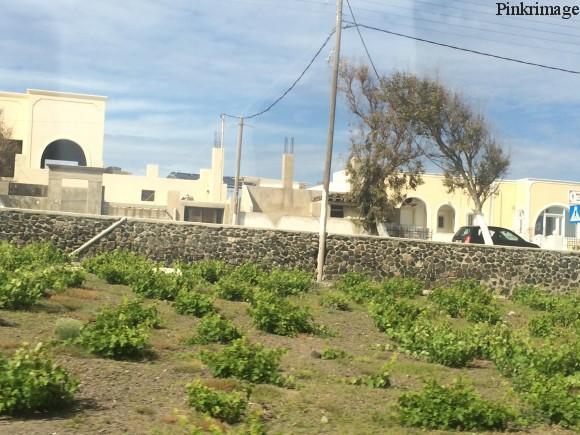 Next, we explored the island due walking these narrow cobbled alleys . It is said that all the islands in the region have these really narrow streets because it the ancient times, these islands were frequented by pirates. So to create a sort of labyrinth to the islands, such streets were made.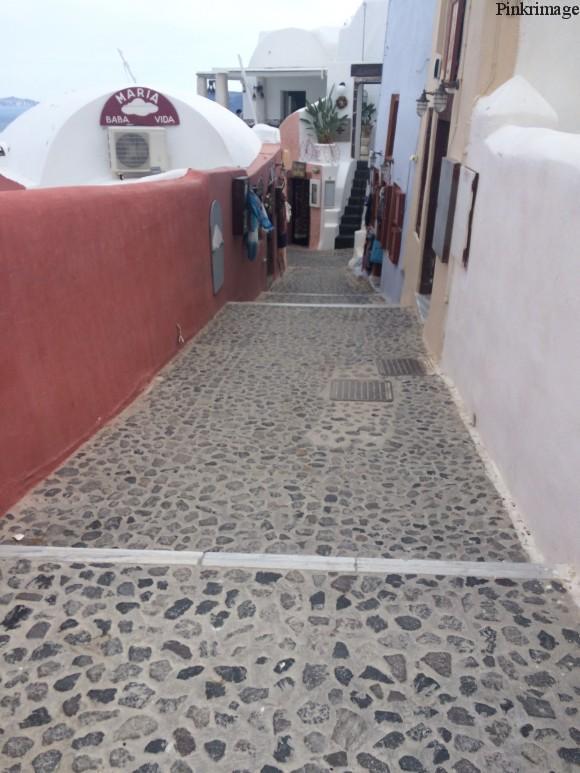 At the end of the day, we went to Oia. Oia is a small village at the end of the island which is where all the bollywood movies are shot! It is really famous for its sunset view. It has all the houses painted in white and blue which make for the stunning picture because of the uniformity. we were told that it is a law on the island by the culture ministry that all buildings and houses are to be painted in white and blue only. It is done to maintain the aesthetics of the island.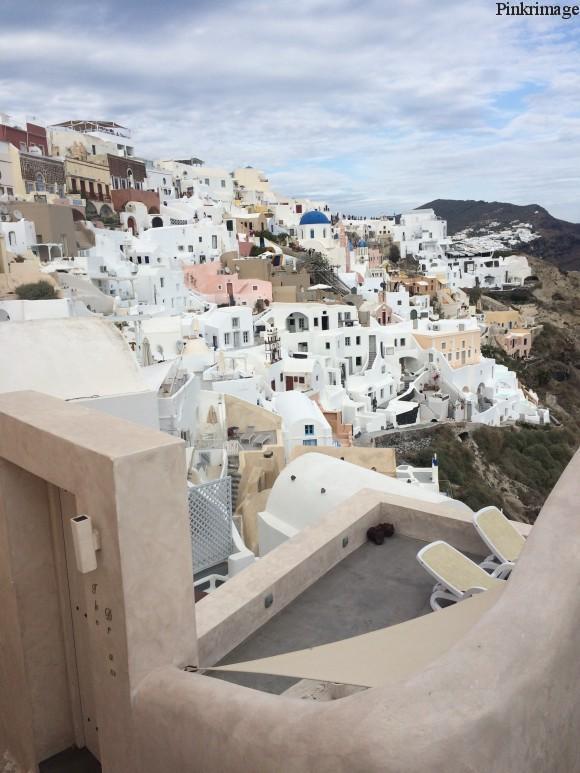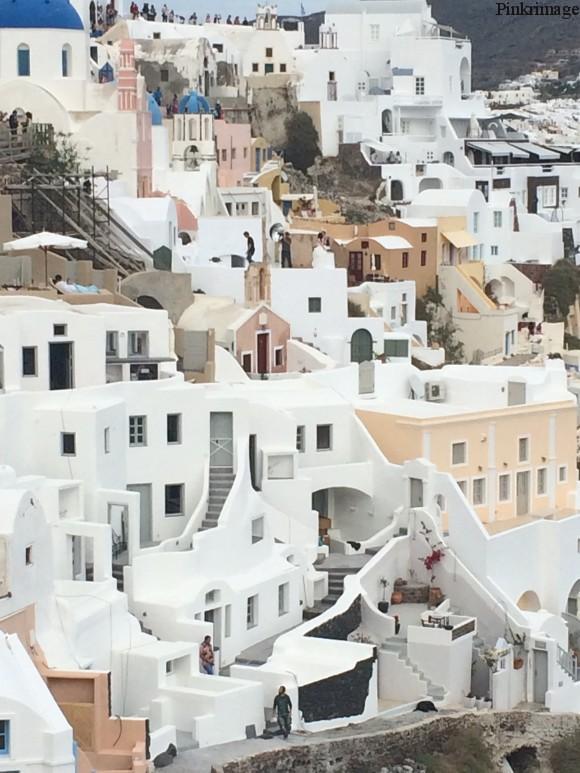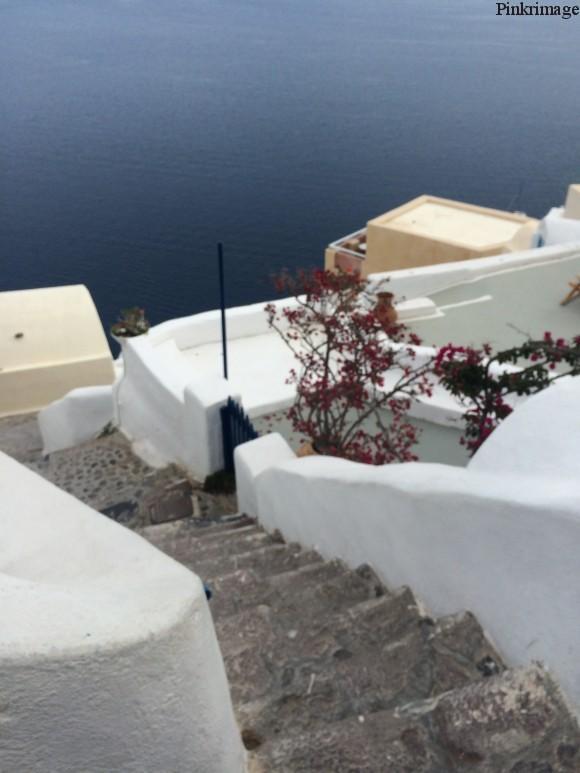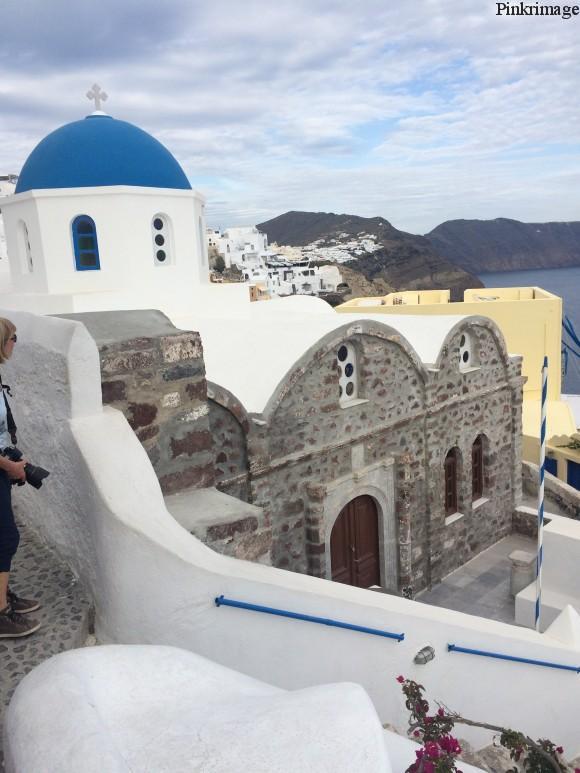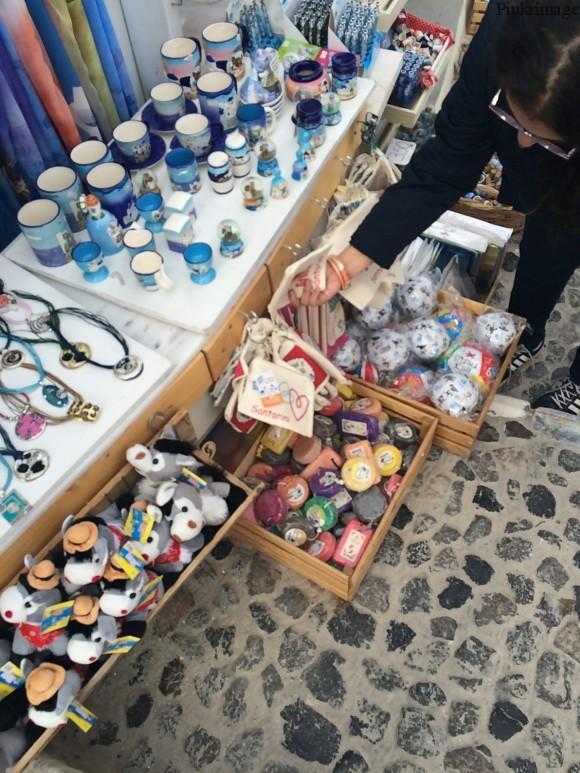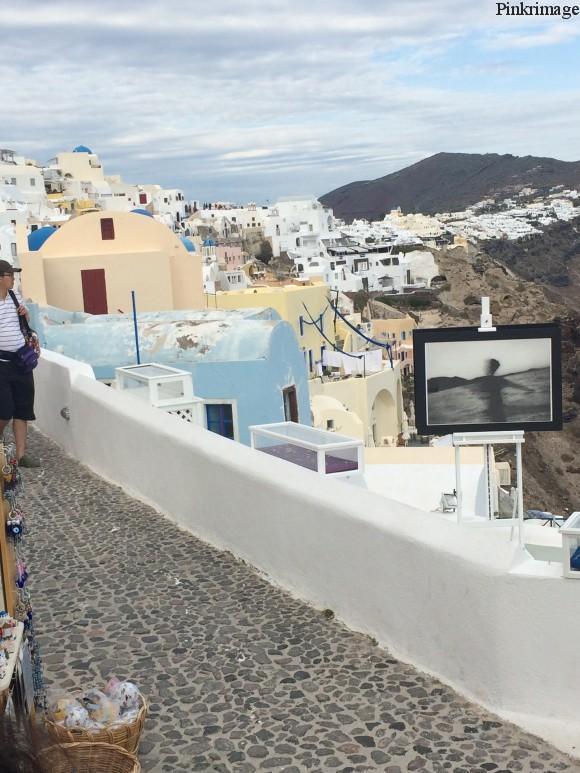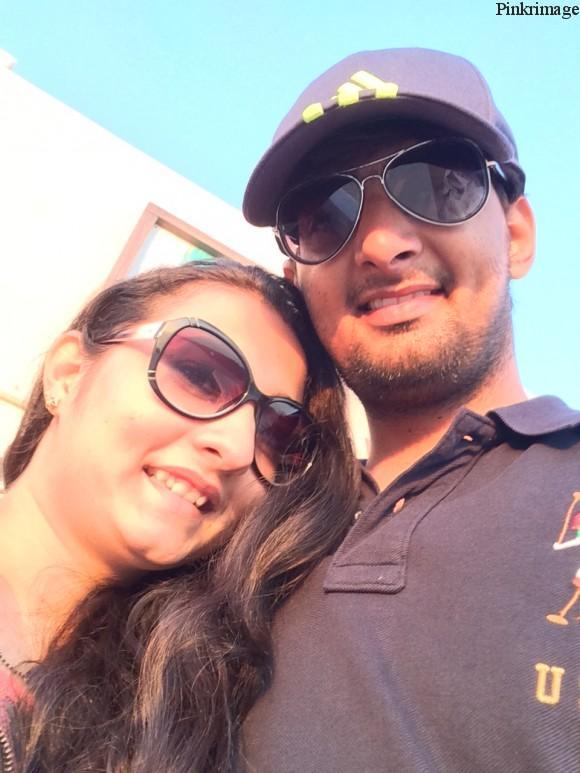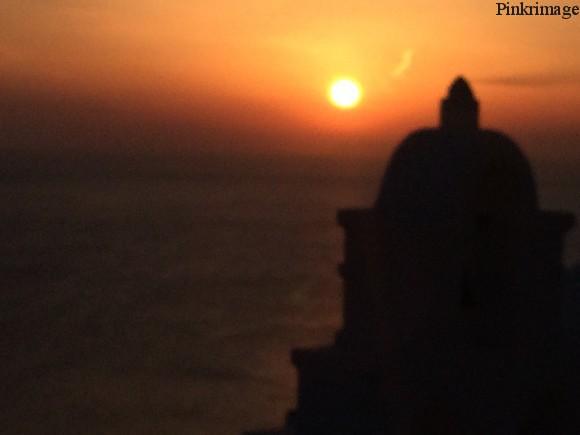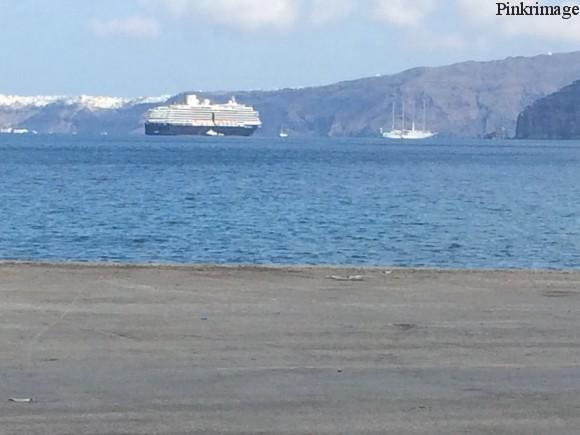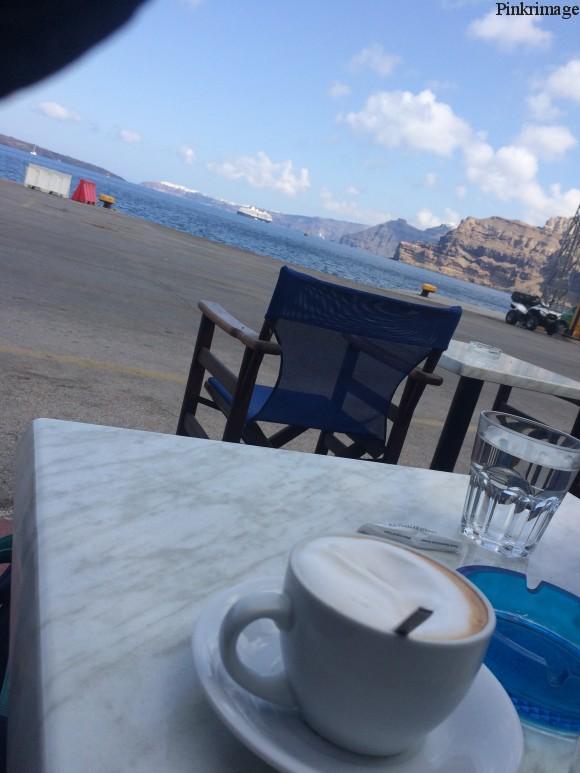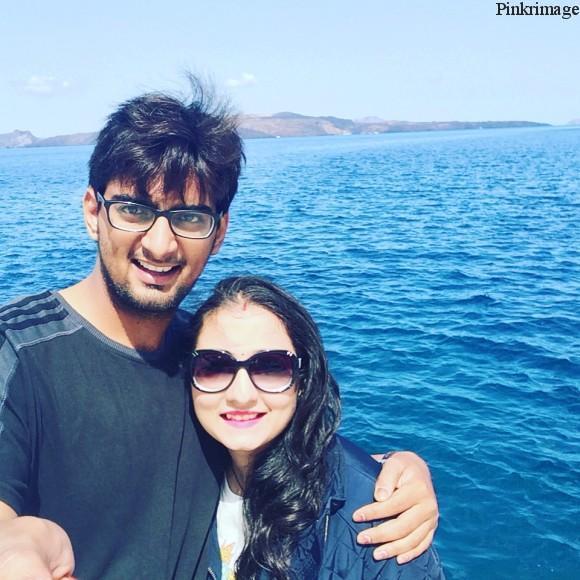 calming blue waters and my best friend besides me!
Part 2 with Mykonos will be up soon! Till then enjoy the pictures!