So we just came back from a fun 4 – day road trip to Udaipur and Chittorgarh from Ahmedabad and i cannot even begin to tell you how much I needed this vacation. The husband came back for 15 days from his offshore site and we thought let's take a good break.  I have also published chronicles of my honeymoon trip to Greece last year in case you are planning to plan a vacation abroad. Let me take you day by day through our trip which includes a tour of the majestic and mesmerizing Udaipur City Palace and the Chittorgarh fort which was once the house of Rani Padmini, whose story has been depicted in the controversial movie "Padmavati".
Day 1: We started from Ahmedabad at around 7: 30 A.M. The road to Udaipur is a fairly good highway with a few kilometers of mountain roads once we crossed the Gujarat-Rajasthan border. We stopped for tea breaks in between since "tea lover husband". We reached Udaipur at around 11:30 A.M as it was daytime.
We had booked Radisson Blu Palace and resorts Udaipur for the stay as both of us believe in splurging on hotels and skimping on other things when on a vacation as we want to come back to a luxury feeling. This hotel is absolutely beautiful and is an absolute pleasure to stay in. The food is a little expensive but since we ate out most of the times, it didn't matter much. It is very close to the Udaipur City Palace also.
Udaipur being a tourist city has hotels available in all budgets. When you plan a trip to Udaipur, look for hotels in and around the two lake areas, Lake Pichola and Lake Fatehsagar being the two major tourist attractions in the city. It is because we chose a centrally-located hotel that we could discover the city on foot and through autos and cabs. We decided not to use our personal car inside the city for tourist spots hopping as the lanes are very narrow and there is a whole lot of parking issues near tourist spots.
The itinerary for the first day included having lunch and then head for the exciting Udaipur City Palace tour and then to visit Jagdish temple, Bagore Haveli, and lastly visiting Ambrai Ghat and dinner at the Ambrai Ghat restaurant. We also squeezed a speedboat ride at Fateh Sagar lake as the husband is crazy about boating for some reason.
[stextbox id='custom' color='ffffff' bgcolor='c94b4b' bgcolorto='c94b4b' image='null']Udaipur City Palace Tour[/stextbox]
The Udaipur City Palace is a fort built by the Mewar Dynasty when Maharaja Udai Singh II shifted his capital from the city of Chittor to Udaipur and started to build this fort on the banks of Lake Pichola. The palace complex is huge and it houses several small palaces inside the main complex. The palace is open from 9:30 A.M. to 5:30 P.M.
While the fort is very easy to cover since it is very properly maintained and has directions and instructions but I highly recommend that you hire a guide to tour the palace. He is not only going to explain you a lot of unknown trivia throughout the tour but will also click your pictures at the best photo spots. Everybody who travels as a couple knows how difficult it is to click decent couple pictures. It is either single photos of one of you or a selfie stick photo or asking some random strangers to click one picture. The guides are pretty much fluent in English, Hindi, French, Spanish, German, etc as most tourists come from foreign countries.
The entry fee to the Udaipur City Palace is pretty affordable and the guides also charge just enough for their efforts. The whole Udaipur City Palace Tour takes about 2-2.5 hours and you have to walk a lot and go through tiny stairways so please wear good footwear and avoid carrying heavy bags.
The picture tour of the Udaipur City Palace: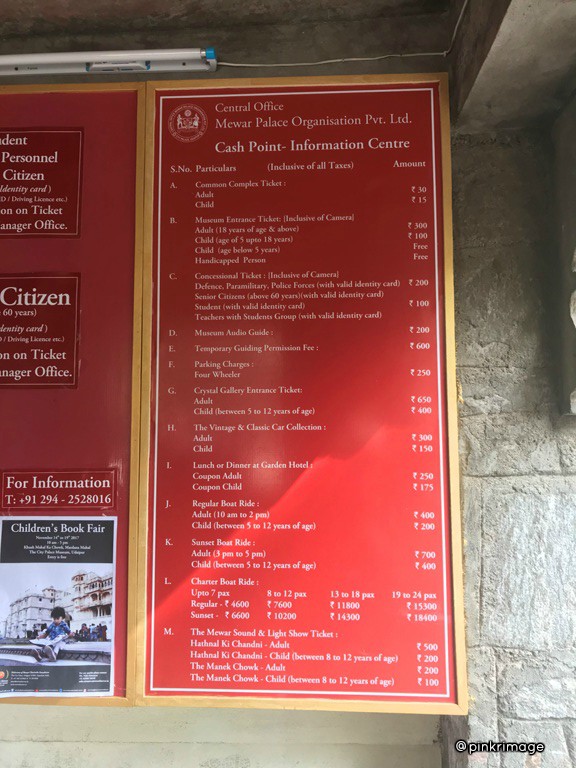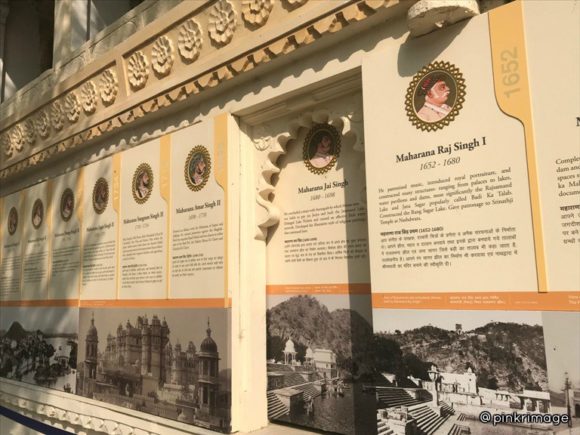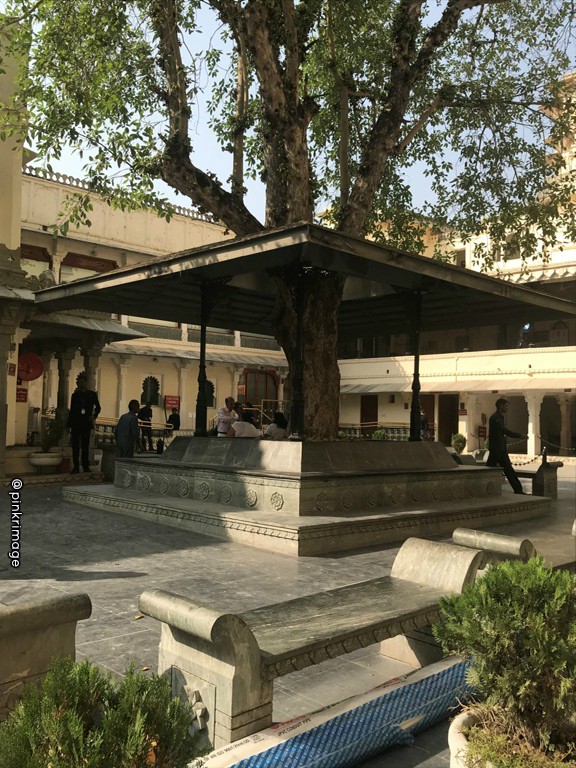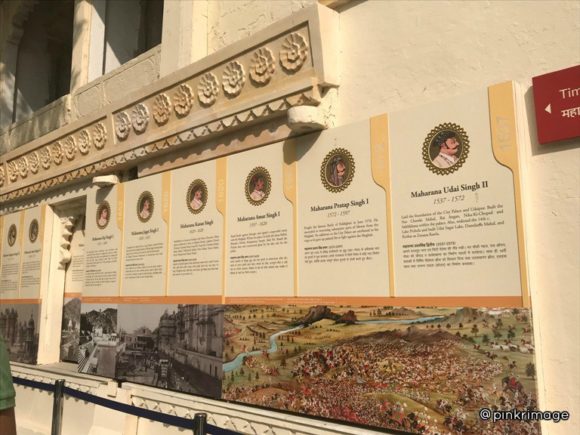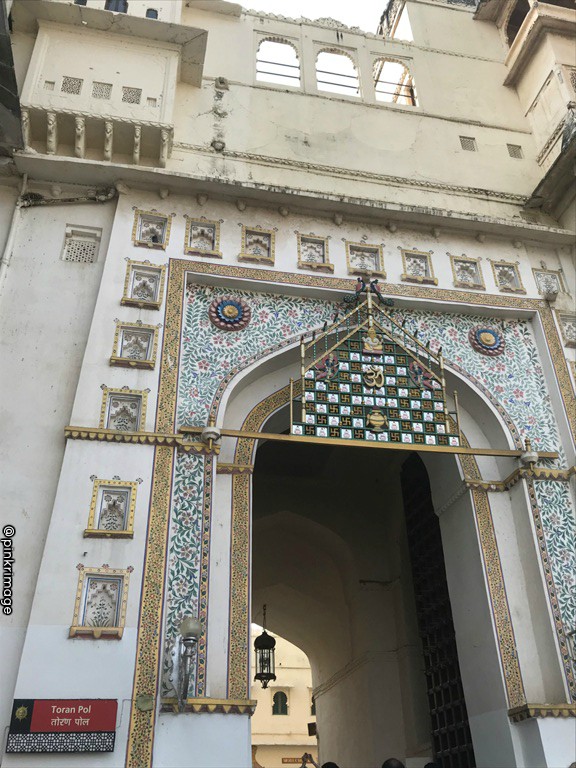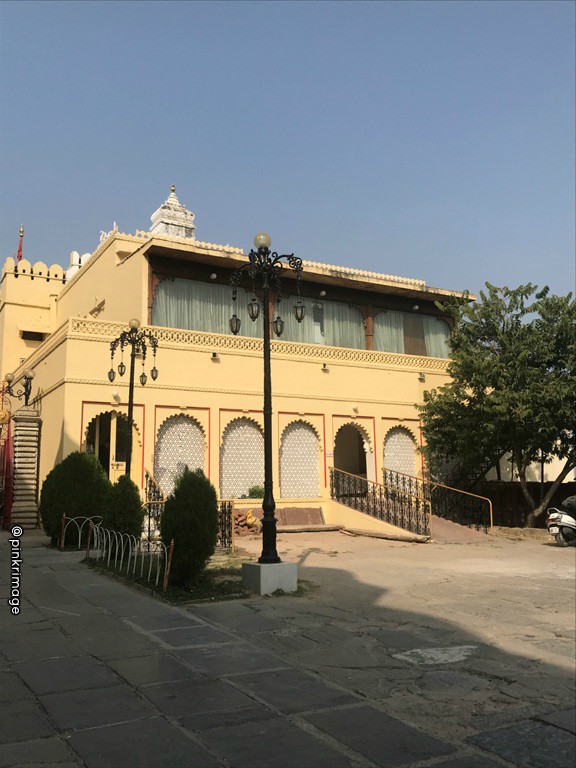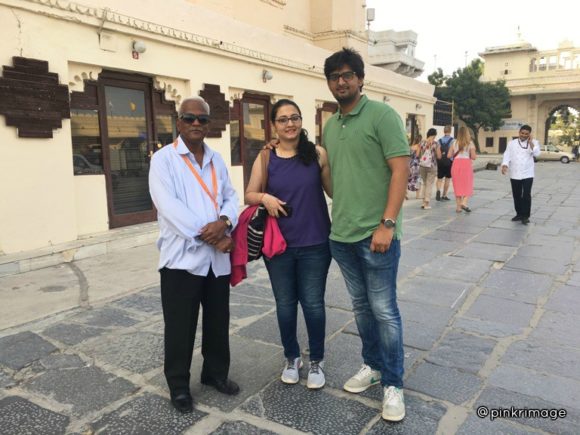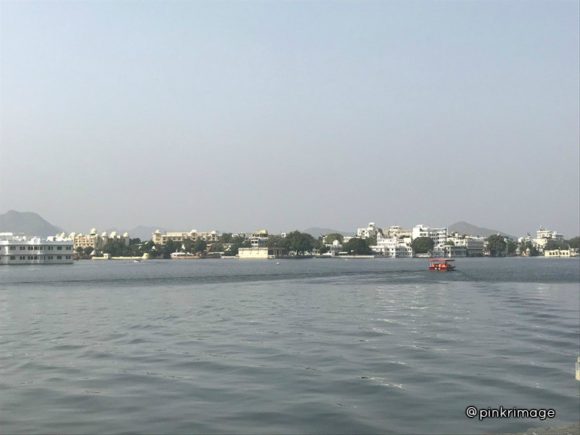 View from Udaipur City Palace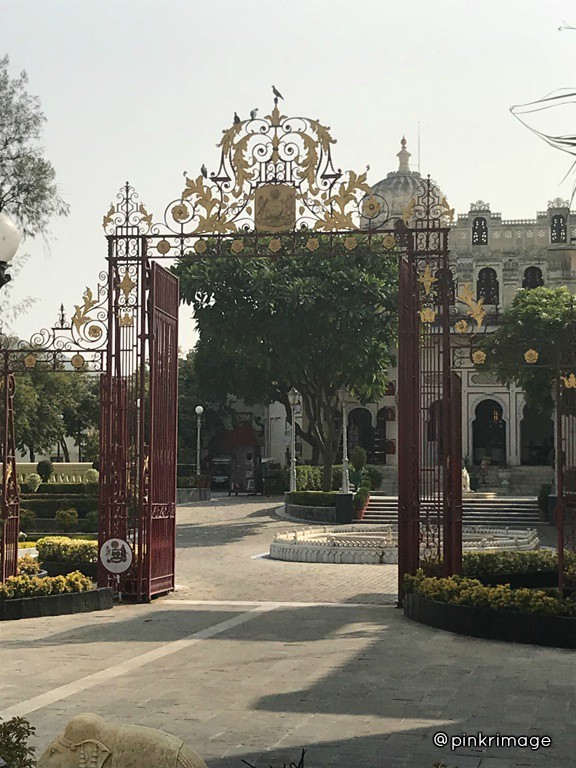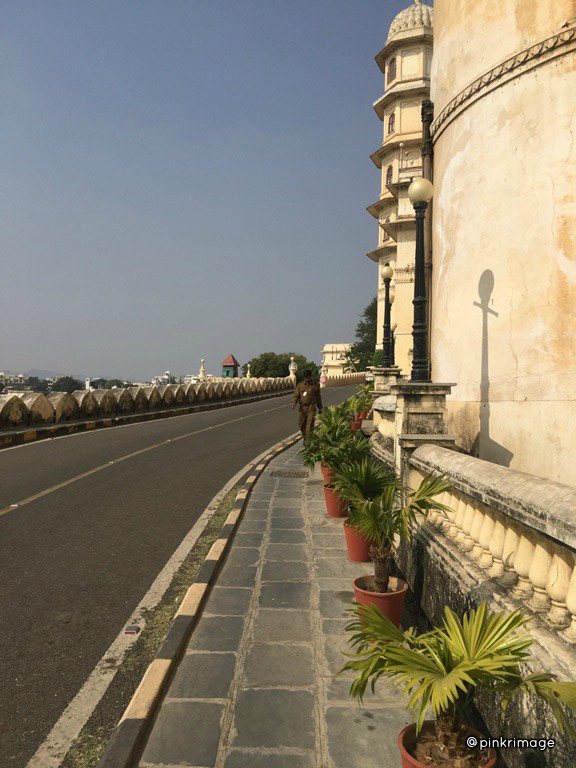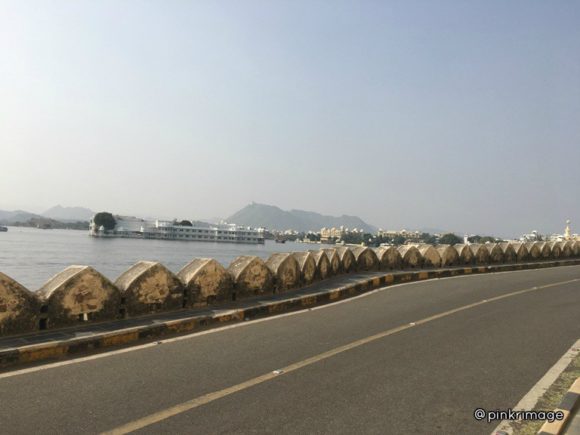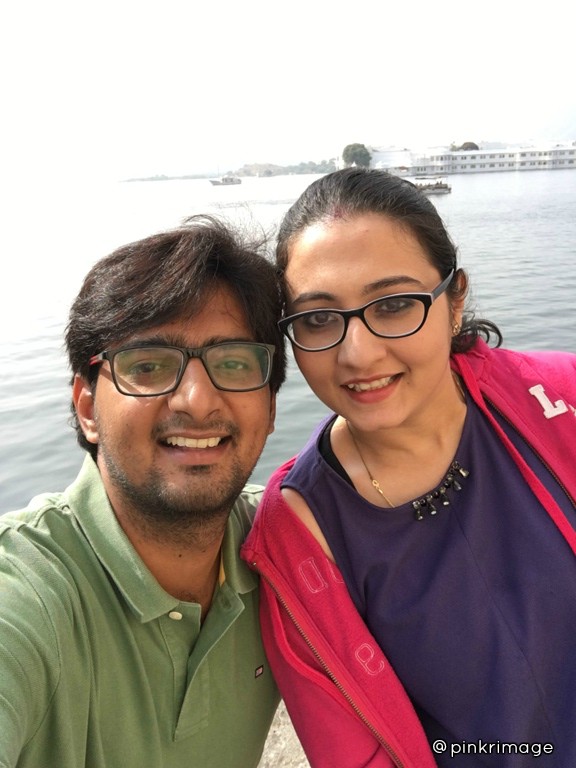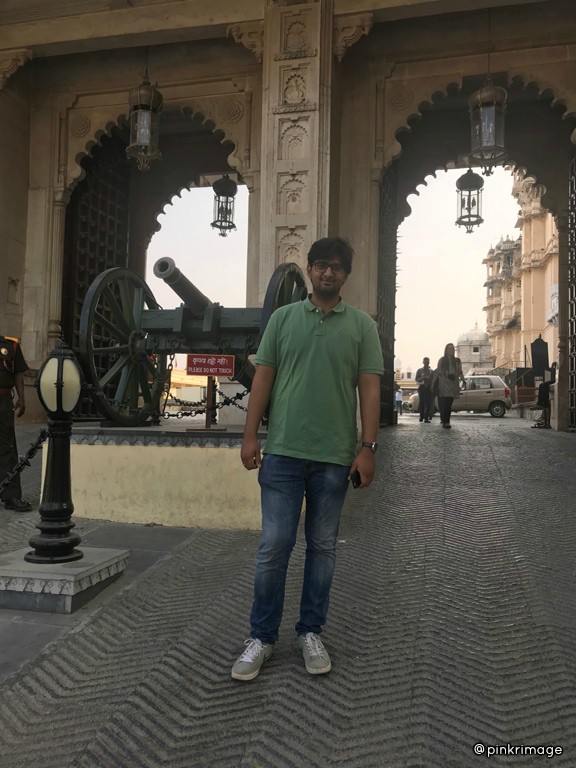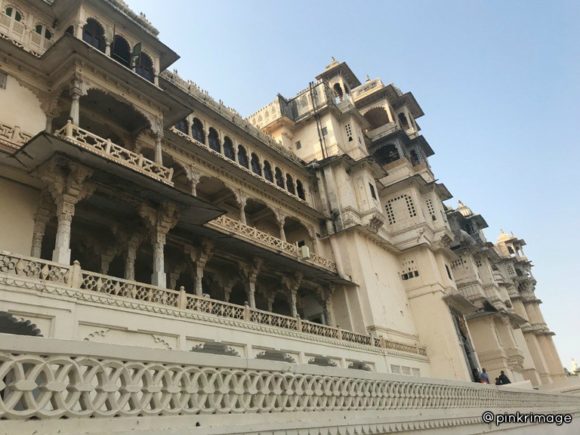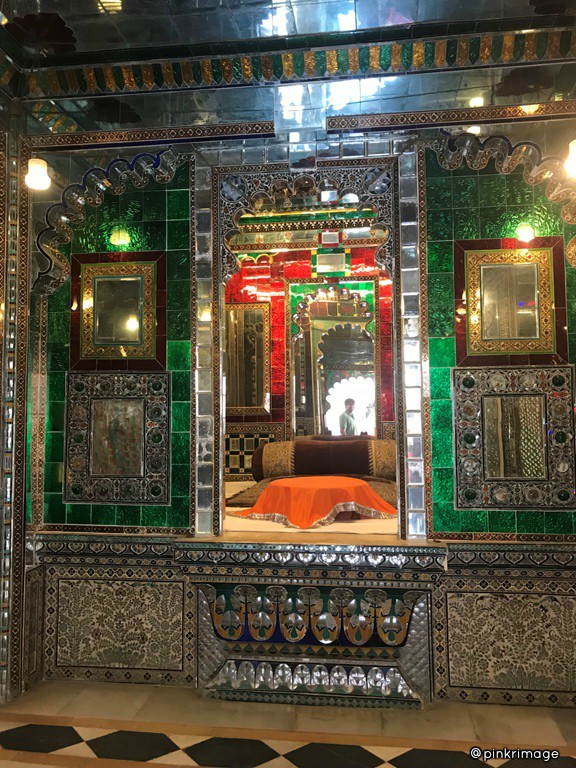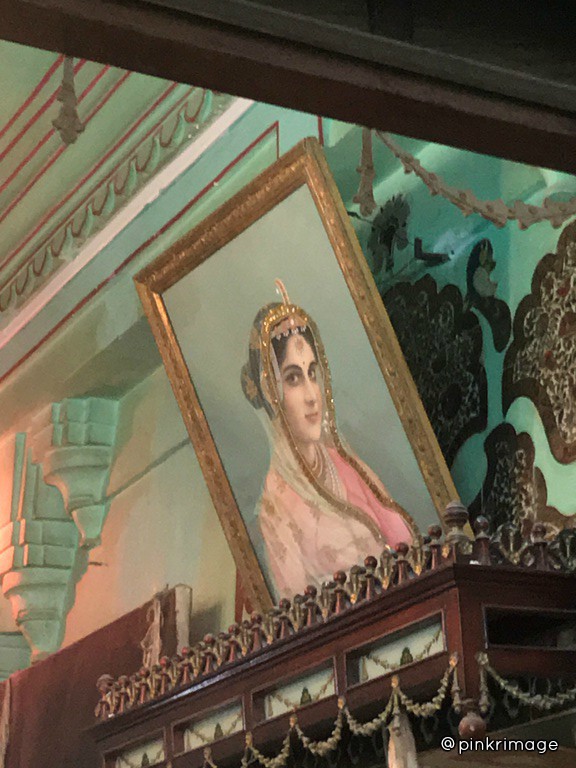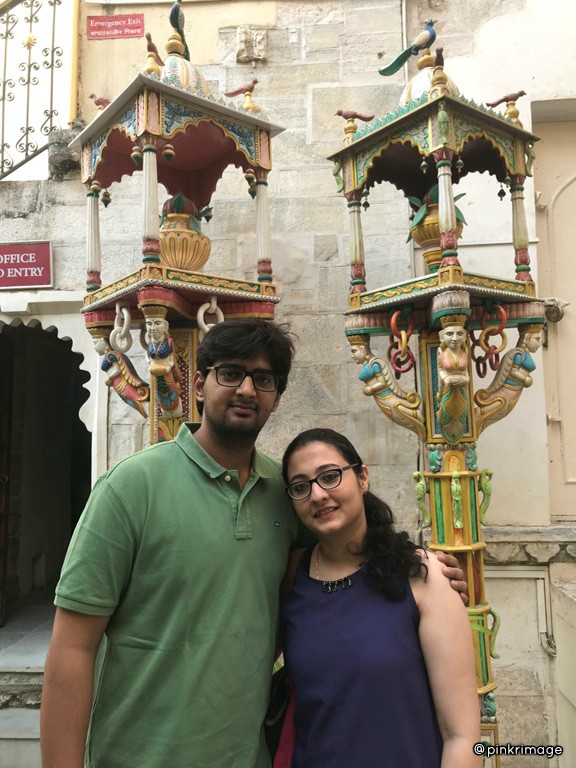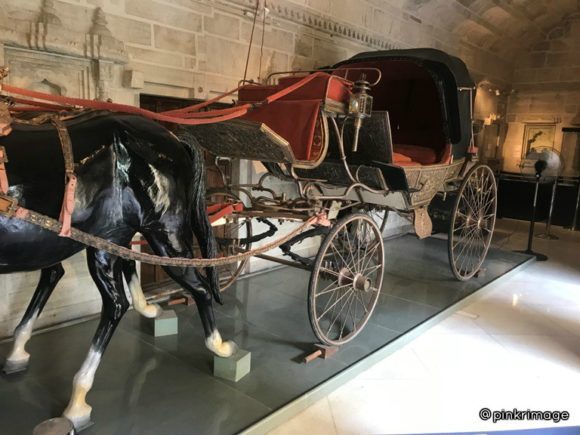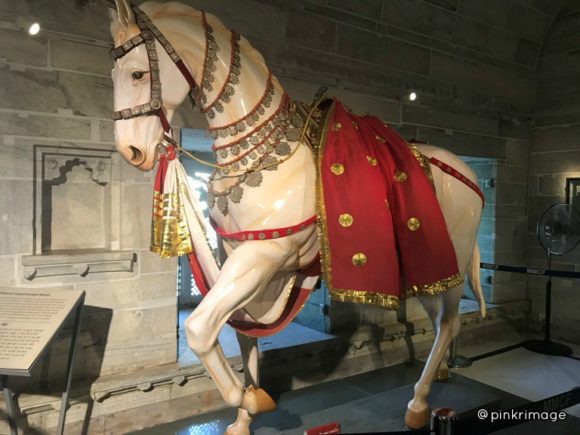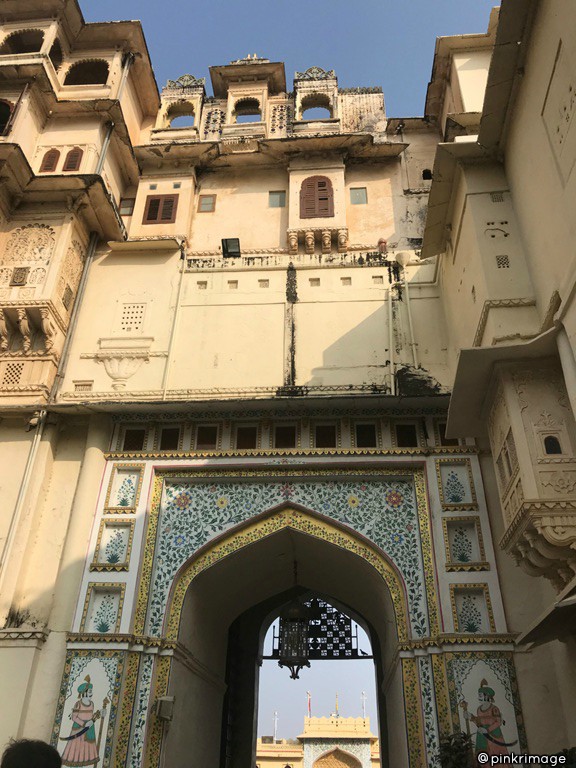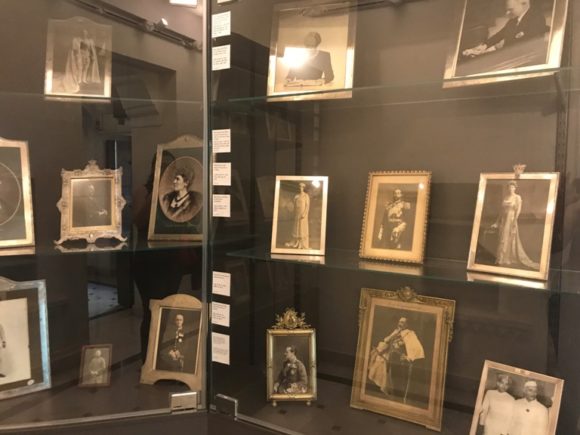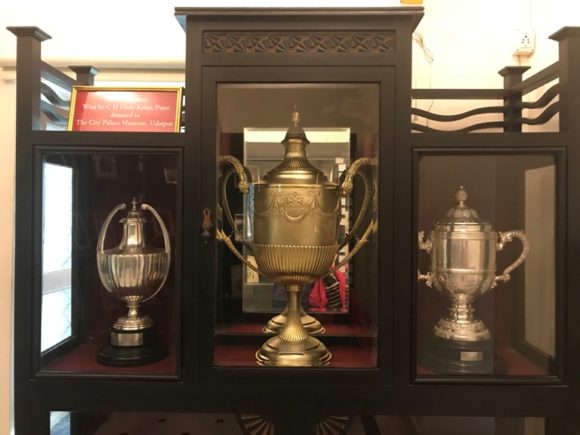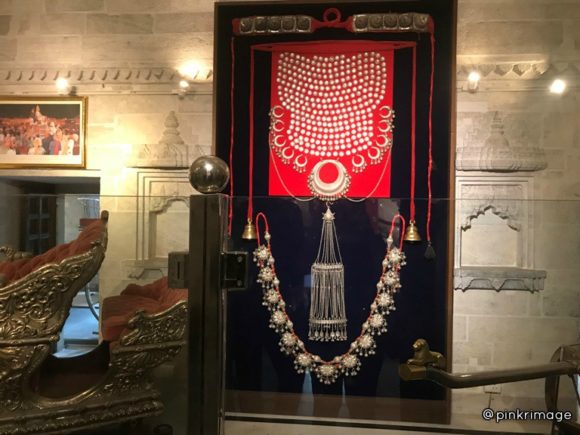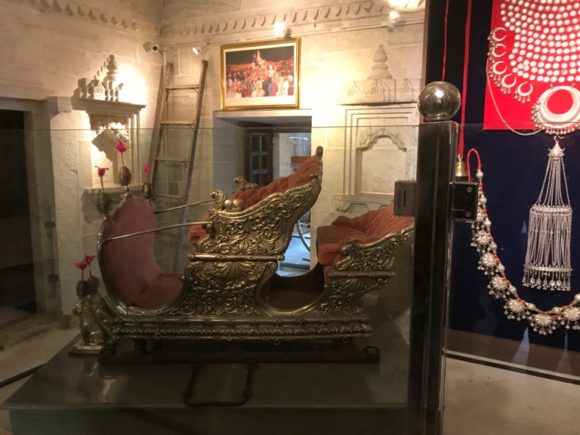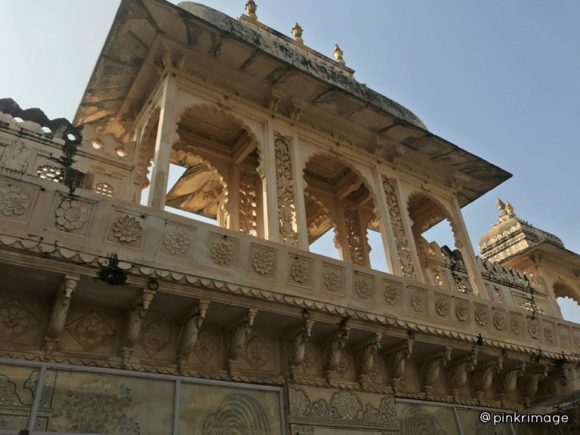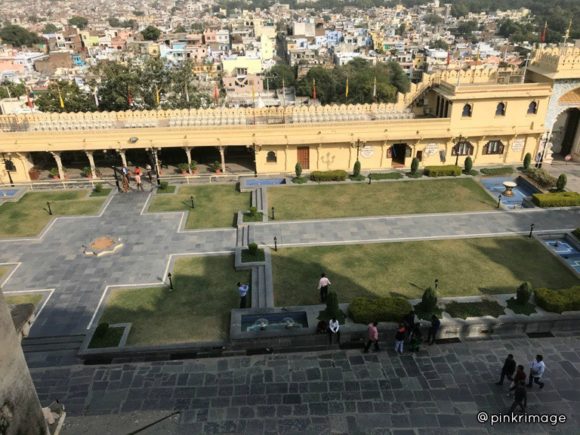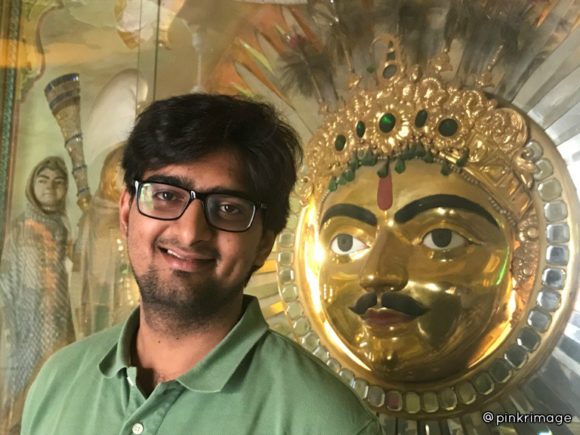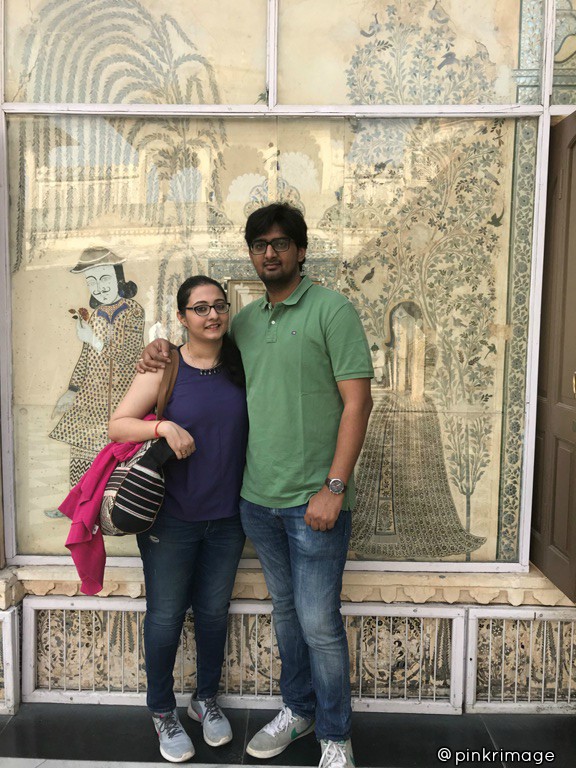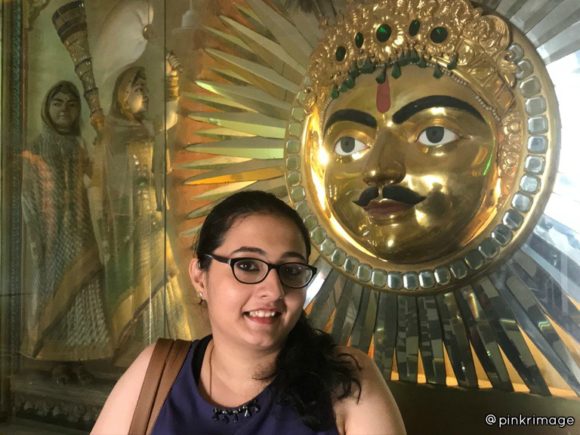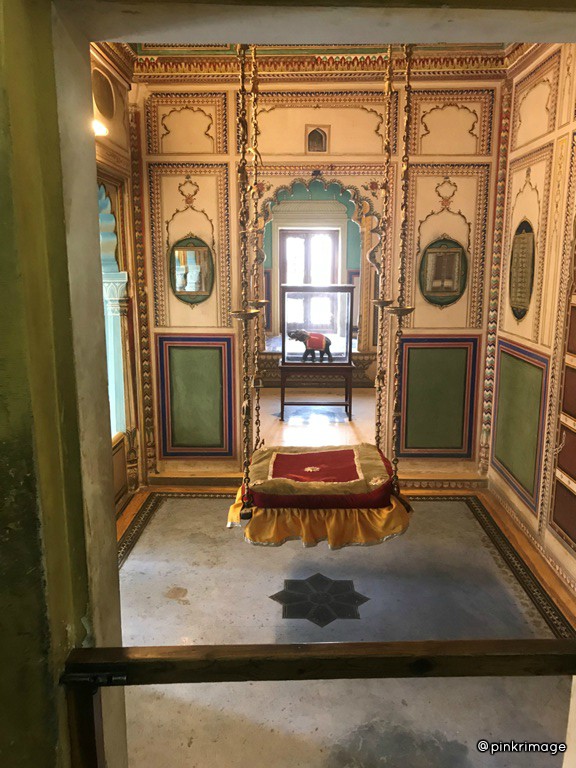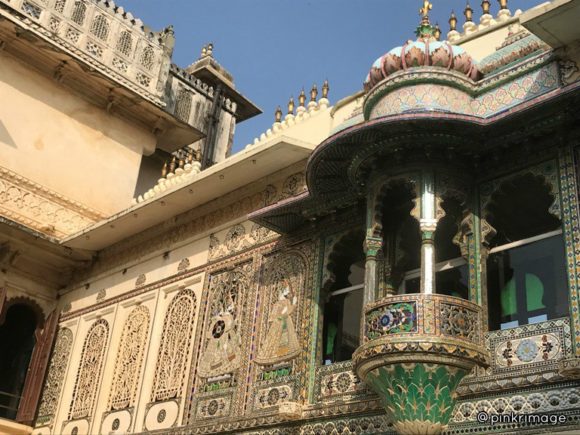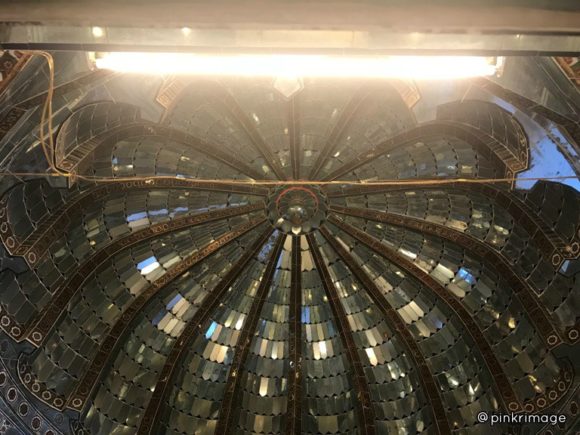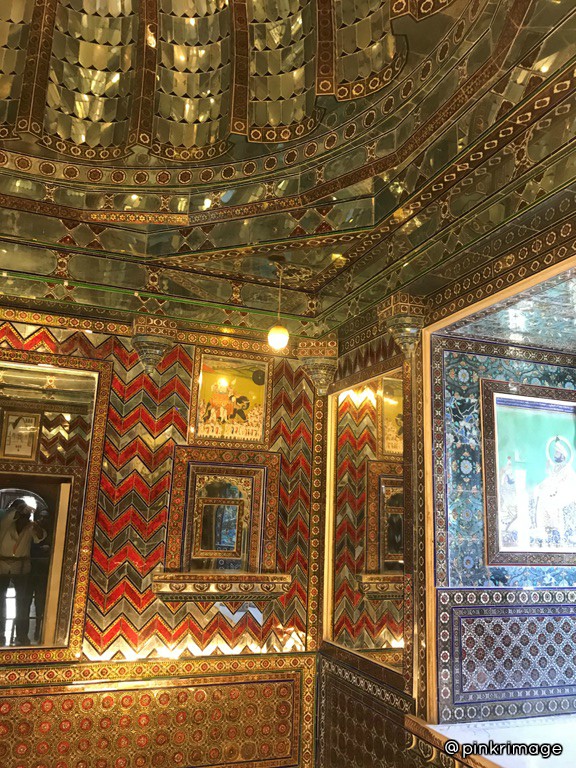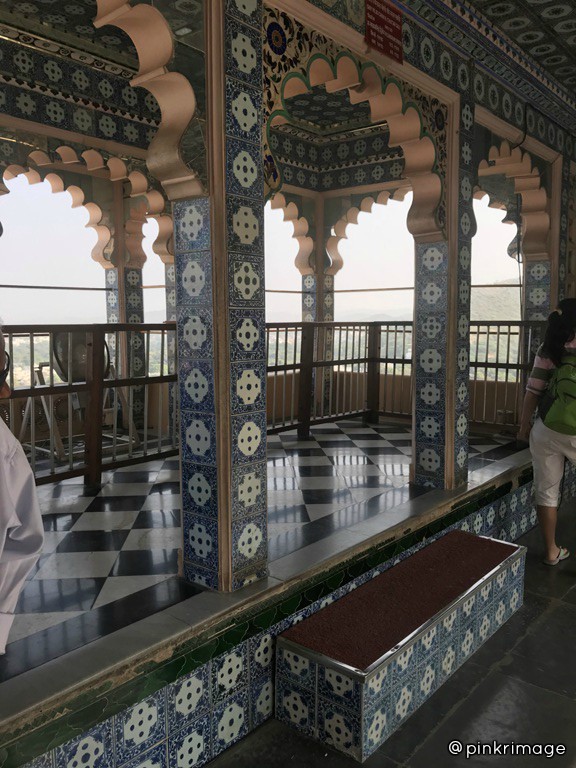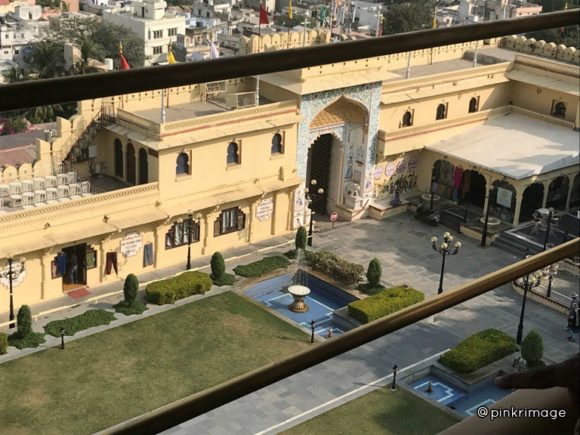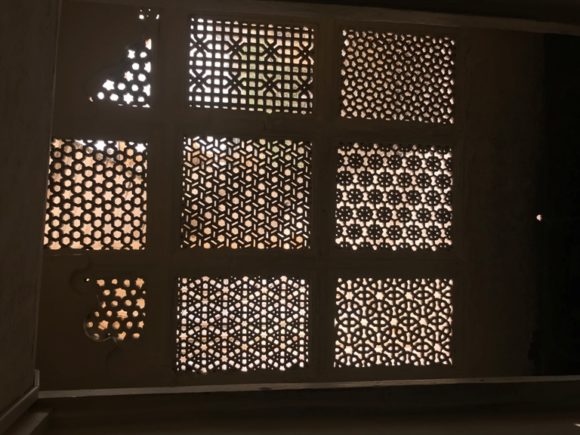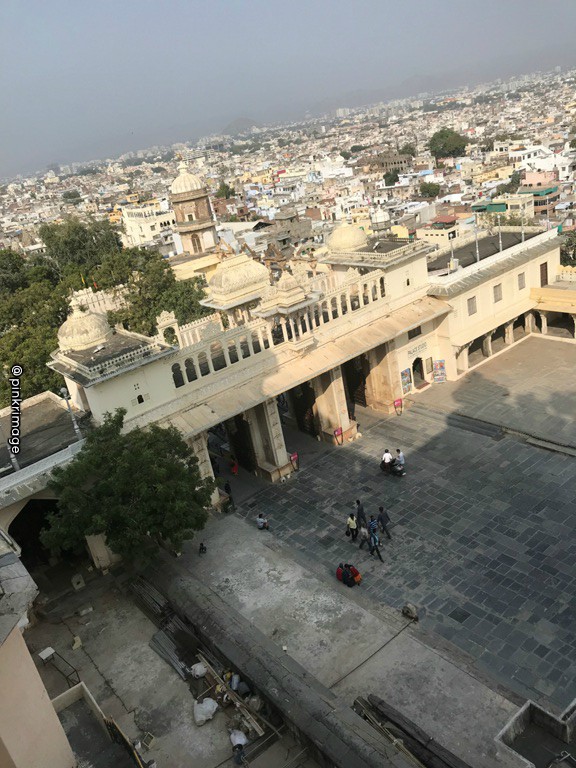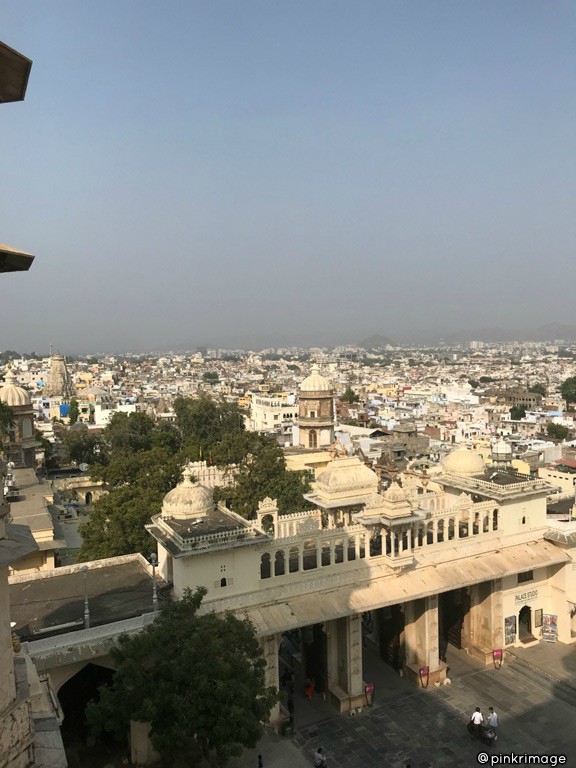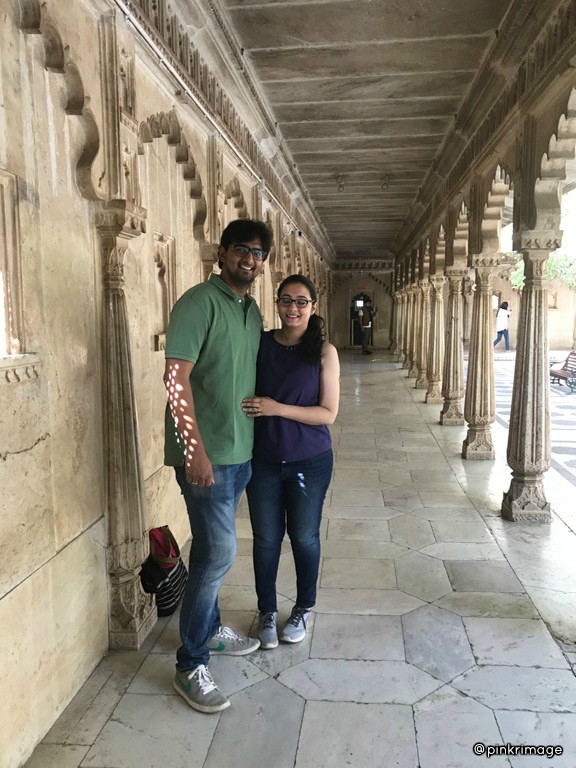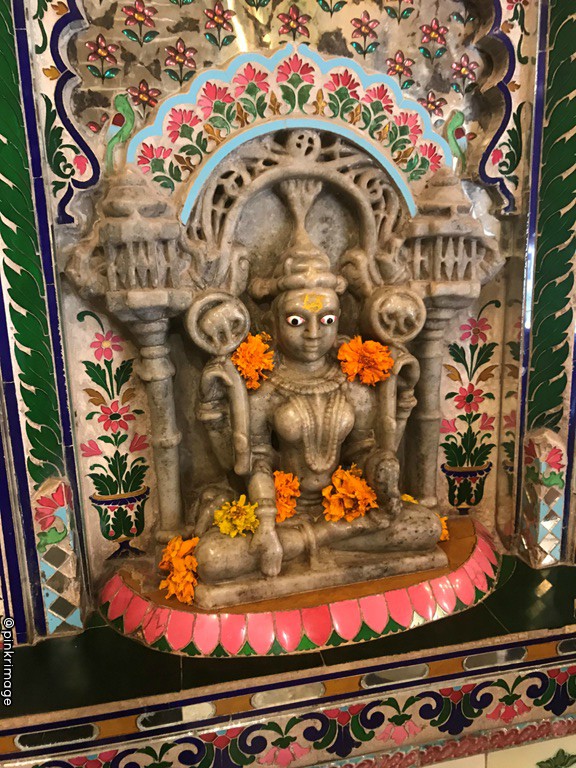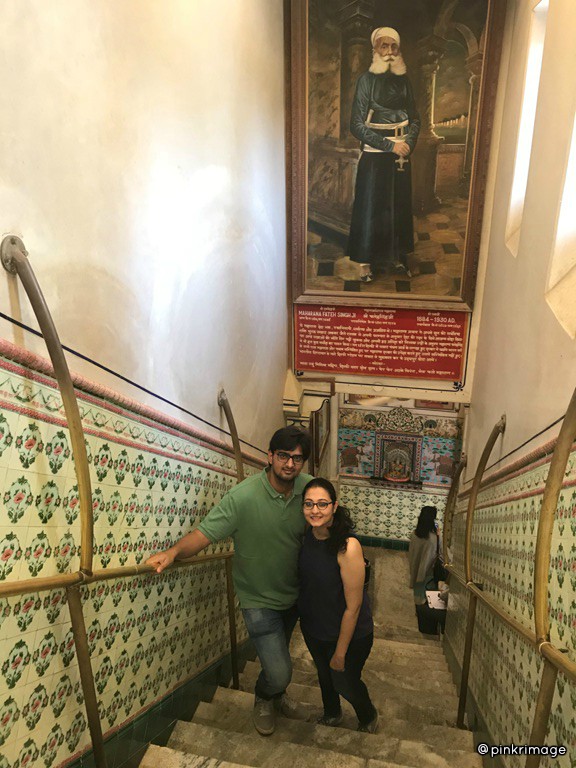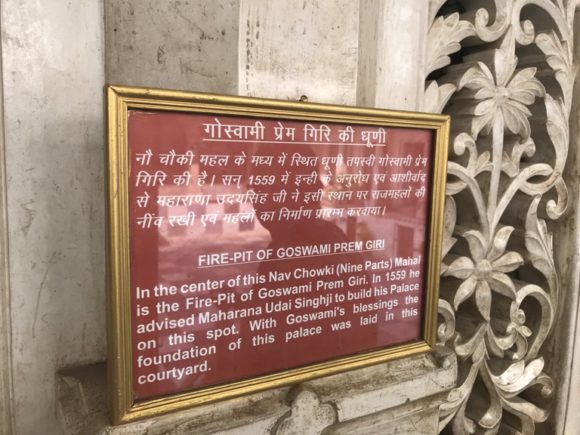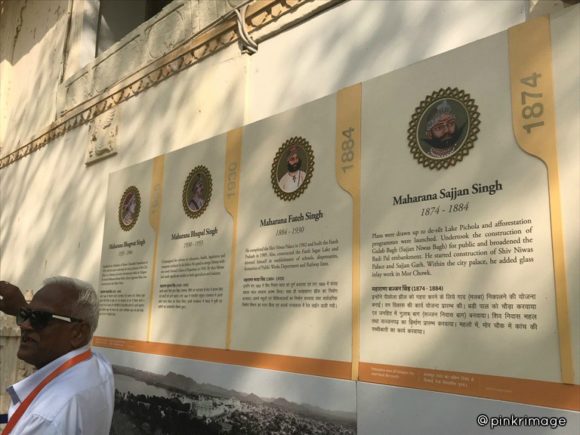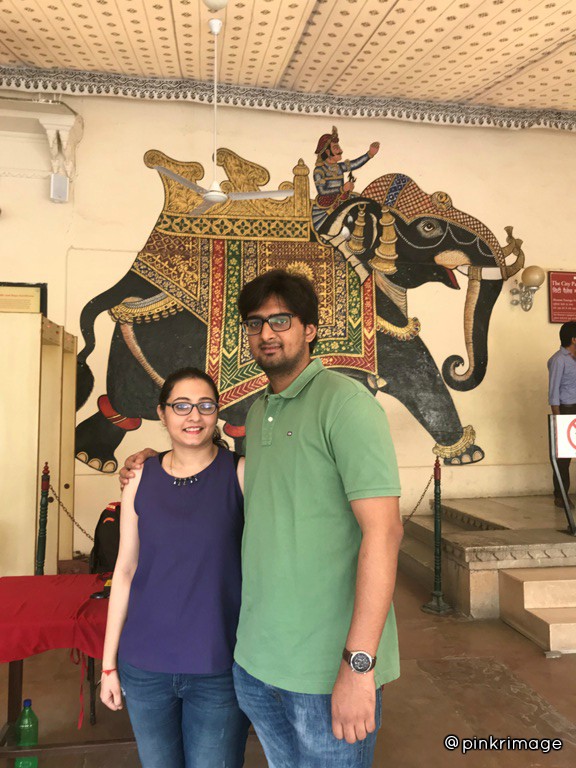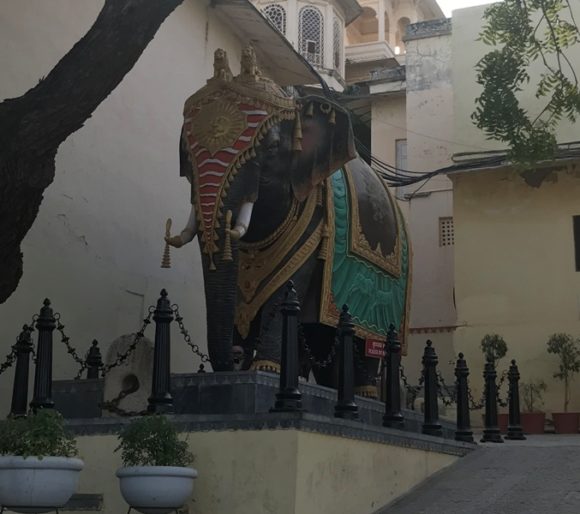 [stextbox id='custom' color='ffffff' bgcolor='c94b4b' bgcolorto='c94b4b' image='null']Jagdish Temple:[/stextbox]
This temple is situated right outside the city palace gate so you can just walk through the small market outside the palace and get to the temple. It is an ancient temple and is continuously worshipped since 1651. It houses Lord Jagannath and has four smaller shrines dedicated to Lord Ganesh, Lord Shiva, Surya, and Goddess Shakti.
Pictures of Jagdish Temple, Udaipur: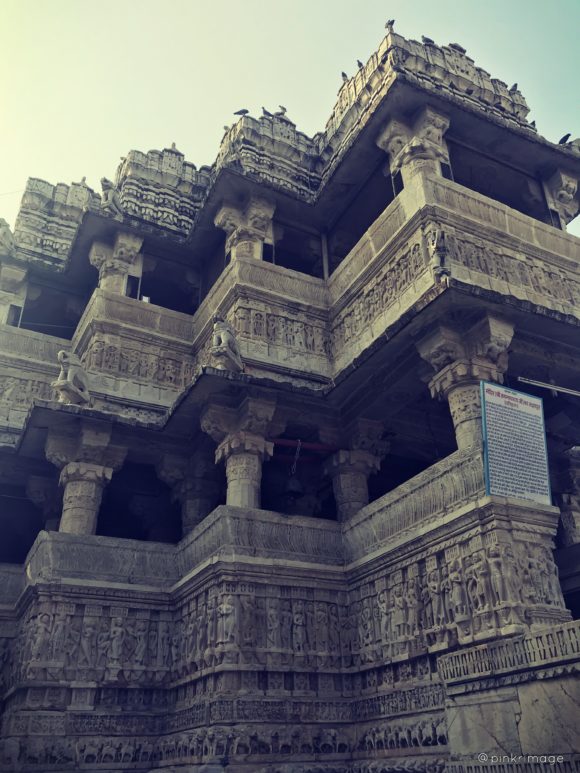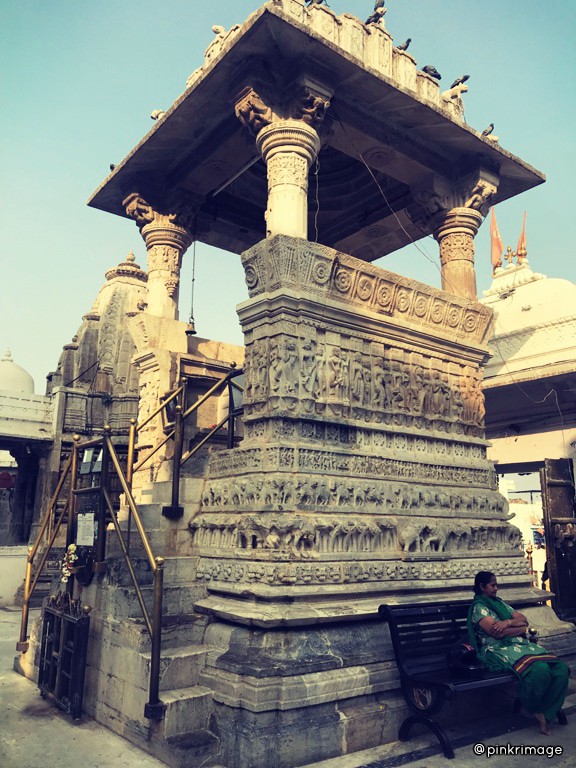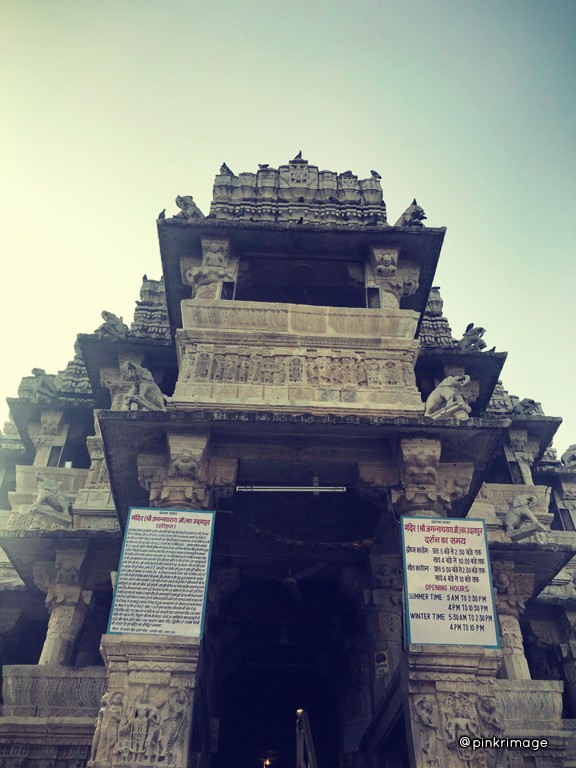 [stextbox id='custom' color='ffffff' bgcolor='c94b4b' bgcolorto='c94b4b' image='null']Bagore Ki Haveli:[/stextbox]
This haveli can be skipped by all means. It has absolutely no management. There is just one security guard sitting at the entrance who takes the entry fee and there is absolutely nobody inside. You can just roam about and casually see the things and clothes of some royals but there is nobody to guide you. The things to see inside are also nothing you will miss if you do not visit this haveli. There is a cultural program held in the evenings with puppet show etc but we did not bother to stop for that. We only visited this haveli because we were walking from Jagdish temple to Amrai ghat and passed through the haveli. It was not on the scheduled itinerary.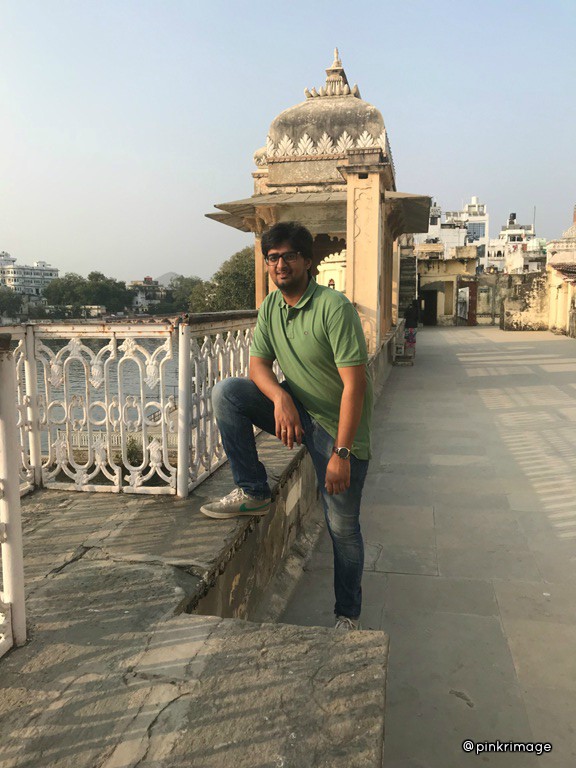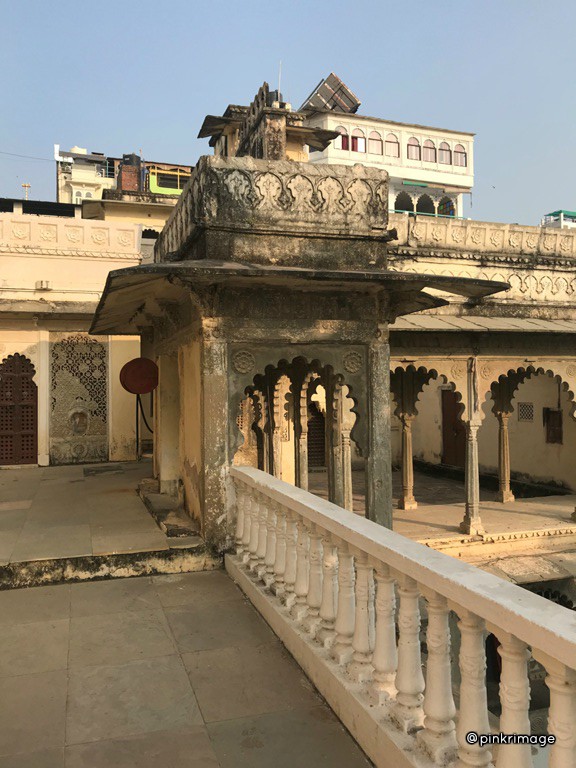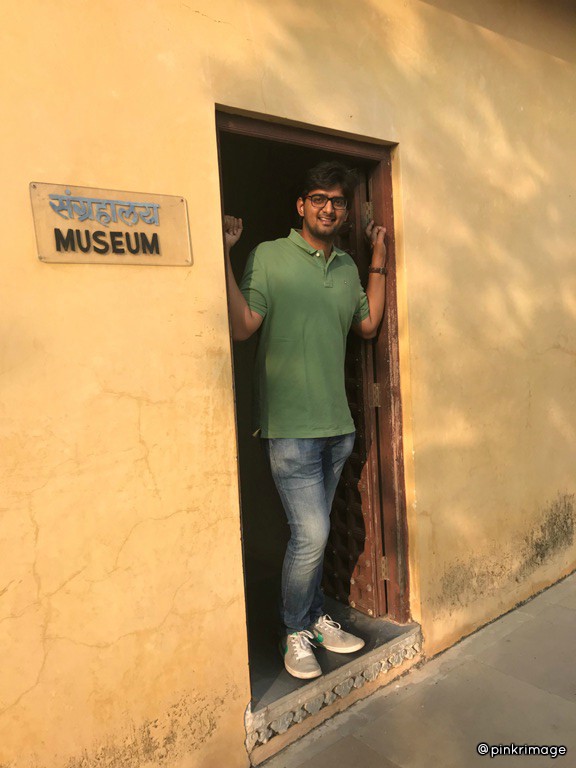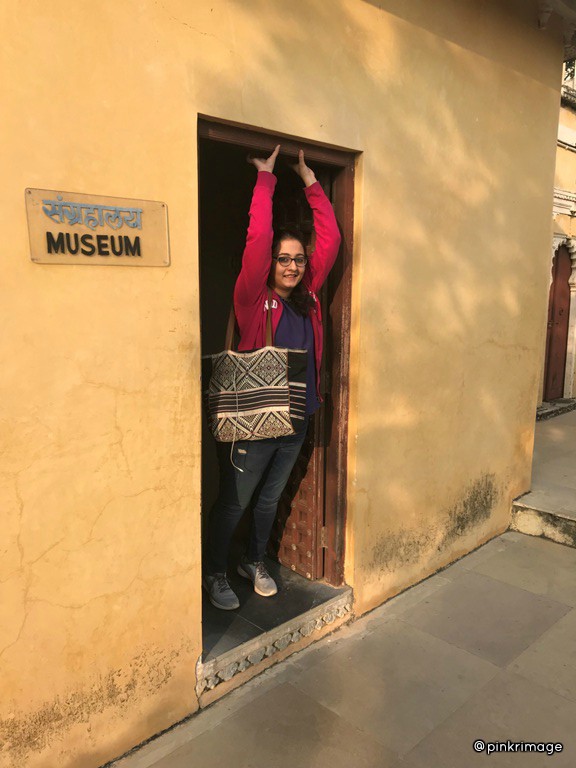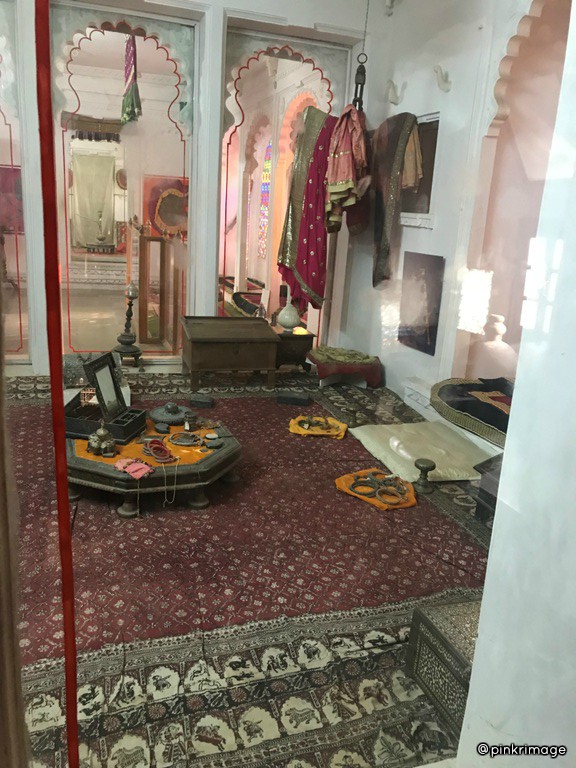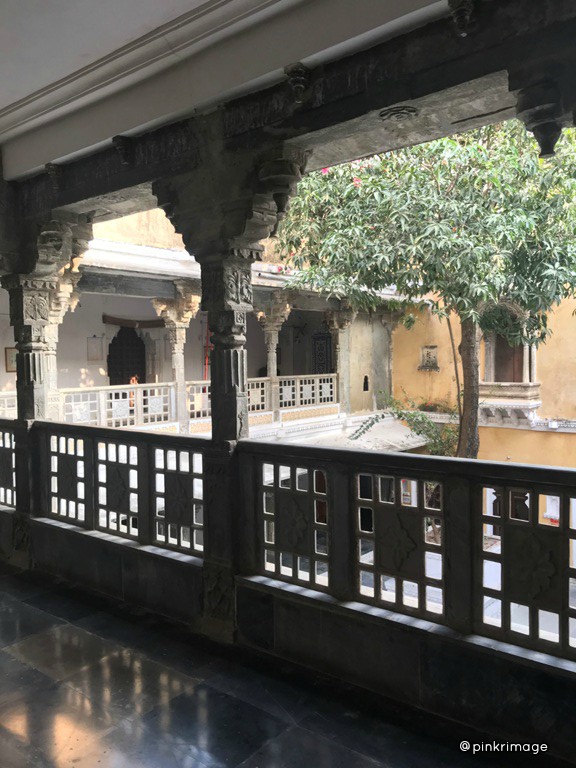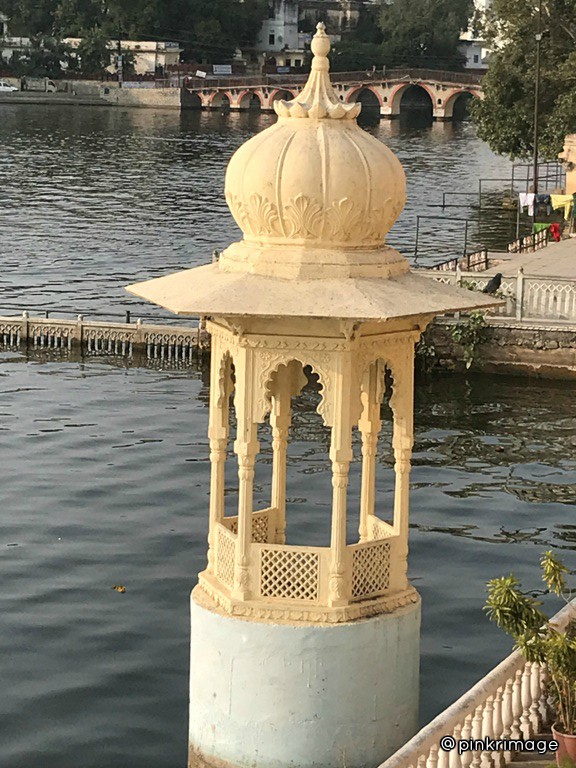 [stextbox id='custom' color='ffffff' bgcolor='c94b4b' bgcolorto='c94b4b' image='null']Ambrai Ghat:[/stextbox]
Ambrai ghat can be reached by auto or you can walk through the lanes of the city. We walked and saw Ganguar ghat and Bagore ki Haveli too as they were on the way. The Ambrai ghat gives you a beautiful view of the complete city palace with the backdrop of Lake Pichola. It is a beautiful view. You can have a beautiful candlelight dinner at the Ambrai Ghar restaurant while enjoying this view. You can also see the Lake Pichola Hotel from this restaurant.
Pictures of Ambrai Ghat, Udaipur: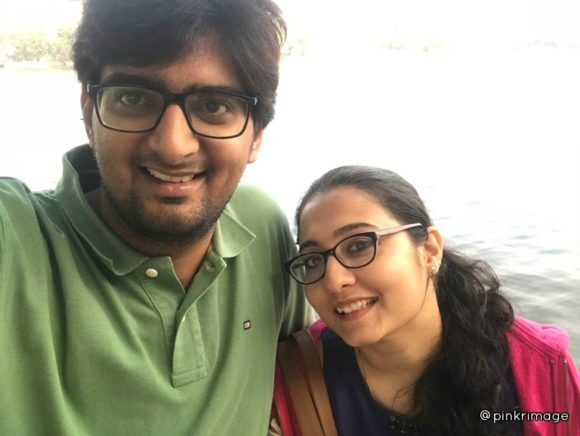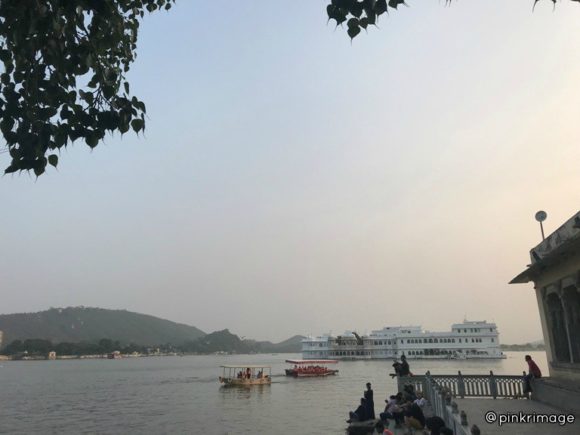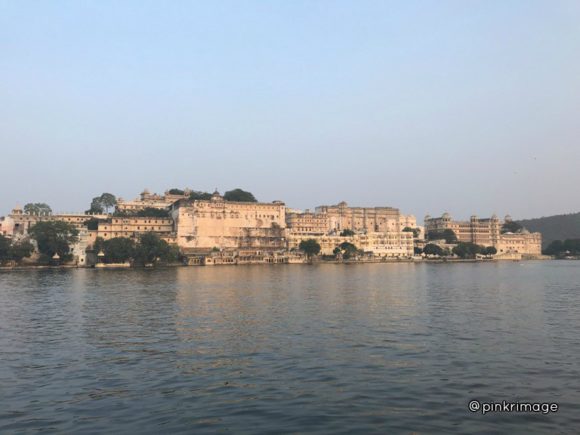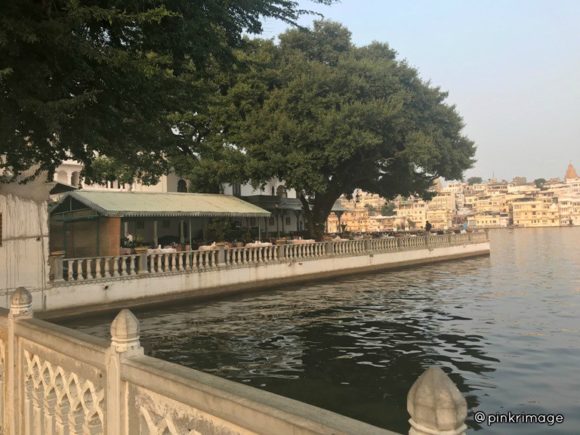 [stextbox id='custom' color='ffffff' bgcolor='c94b4b' bgcolorto='c94b4b' image='null']Fateh Sagar Lake Boat Ride:[/stextbox]
I simply loved the whole aura of Fateh Sagar lake. It is so beautiful, majestic, and clean. There are many luxury hotels like the Taj, The Oberoi Udai Vilas, The Leela Palace Udaipur, The Lalit Laxmi Vilas palace etc situated in and around this lake.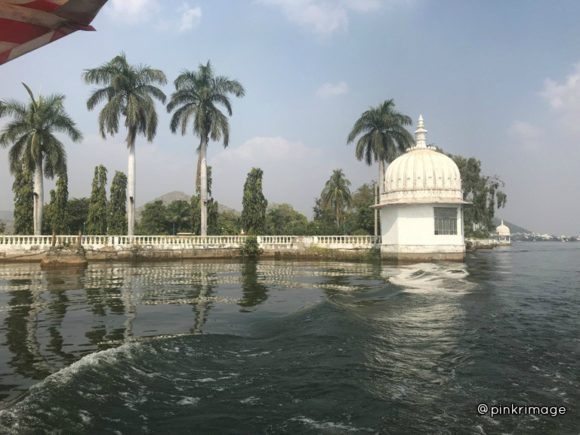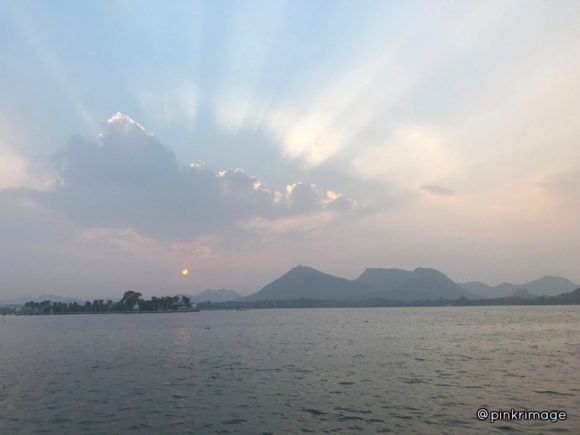 Day 2:
[stextbox id='custom' color='ffffff' bgcolor='c94b4b' bgcolorto='c94b4b' image='null']Sajjangarh Monsoon Palace and Biological Park, Udaipur:[/stextbox]
Day 2 started with a beautiful breakfast at the Radisson Blu Palace and Resorts, Udaipur and then heading to the Sajjangarh Monsoon Palace which is situated a little far from the Fateh Sagar lake on a hilltop. We took a cab which got us to the entry gate of the palace. There is a biological park also situated right beside this gate but we skipped it as there were no cars to take us around the park.
There are jeeps available at the entry gate which take you to the palace.  If you want to get a breathtaking view of Udaipur, this palace is the place to be. In fact, out of all things i loved the view from this palace the most. This palace served as the monsoon home of Maharaja Sajjan Singh. The palace is not in a very good condition now. Another interesting fact about this palace is that it was used to film the James Bond film "Octopussy" which released in 1983. It was shown as the residence of Kamal Khan who played the roles of an exiled Afghan prince in the movie.
Pictures of Sajjangarh Palace, Udaipur: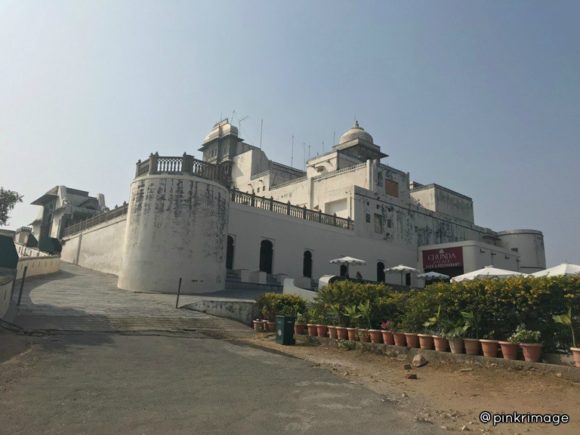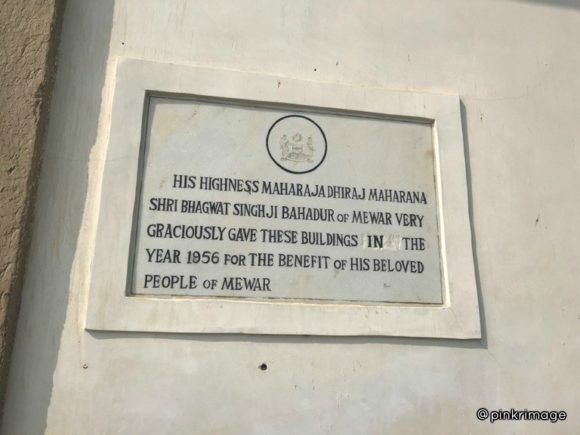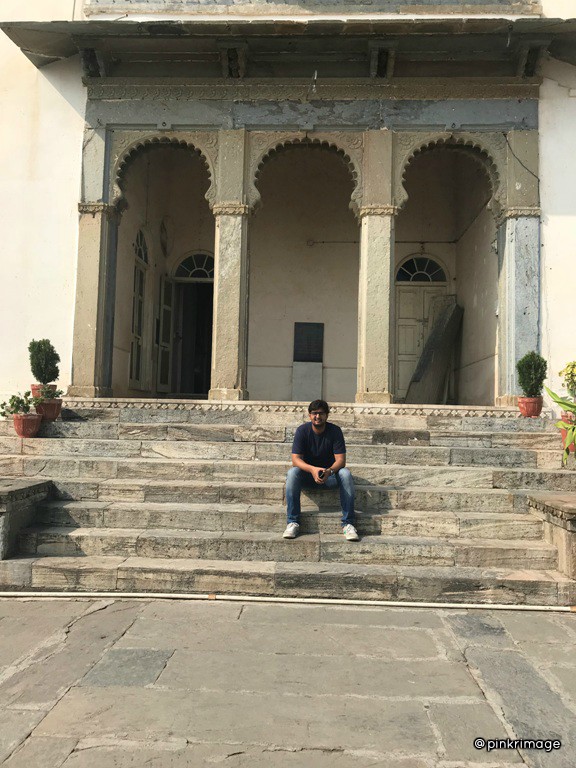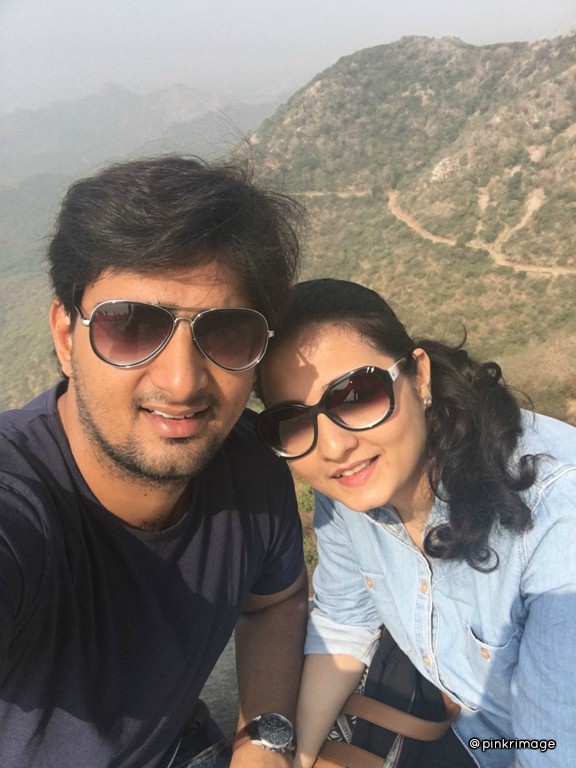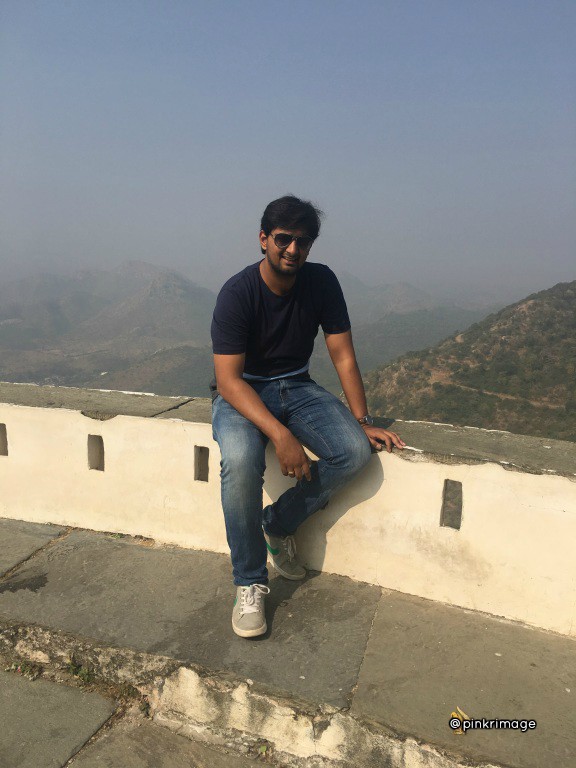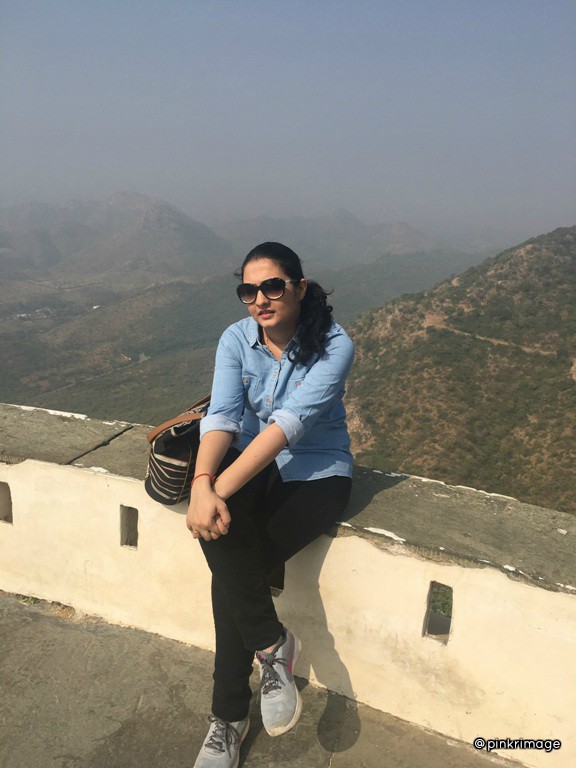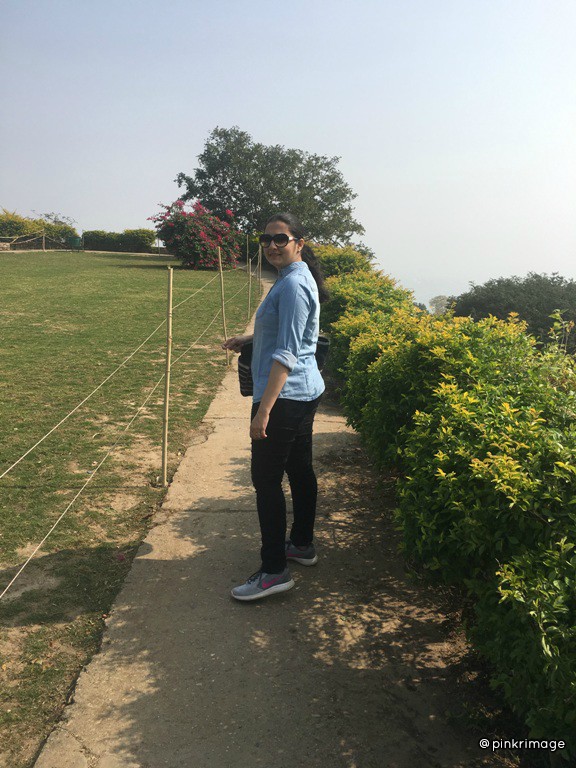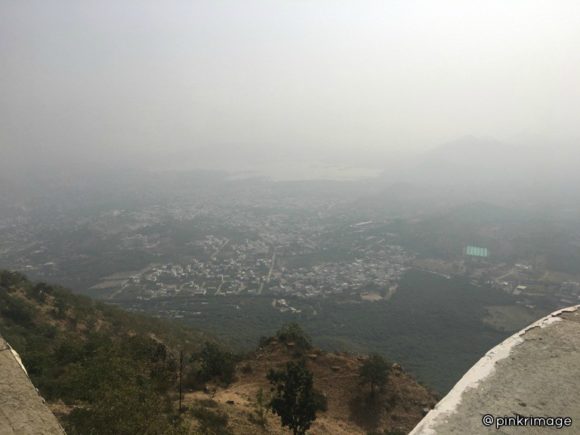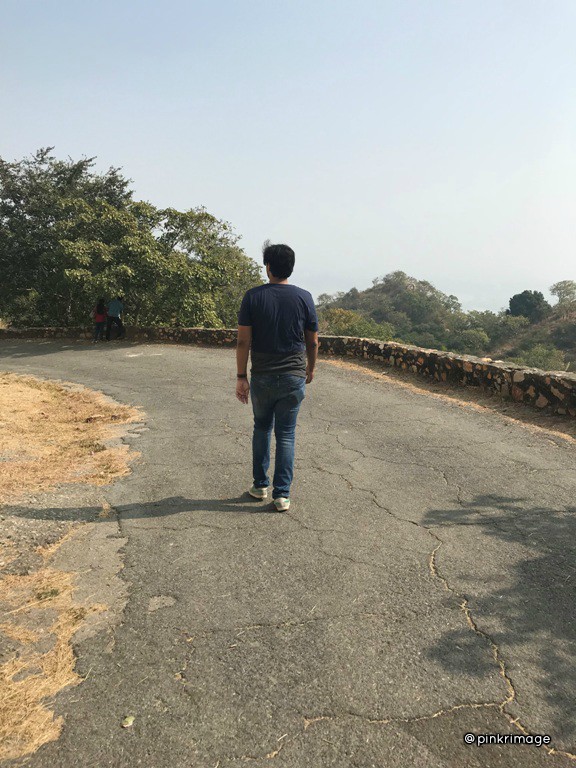 [stextbox id='custom' color='ffffff' bgcolor='c94b4b' bgcolorto='c94b4b' image='null']Maharana Pratap Smarak, Udaipur:[/stextbox]
This is a memorial of Maharana Pratap Singh and is situated on the banks of Fatehsagar lake. The memorial houses a life-size statue of Maharana Pratap and his loyal horse Chetak who gave his life to protect the Maharana. The memorial also has a museum which gives us a glimpse of the legendary haldi ghati battle and the scaled replicas of the majestic forts of Chittorgarh and Kumbhalgarh. There are some beautiful photo spots inside this memorial and it offers a stunning view of the Fateh Sagar Lake as well.
Picture of Maharana Pratap Smarak, Udaipur: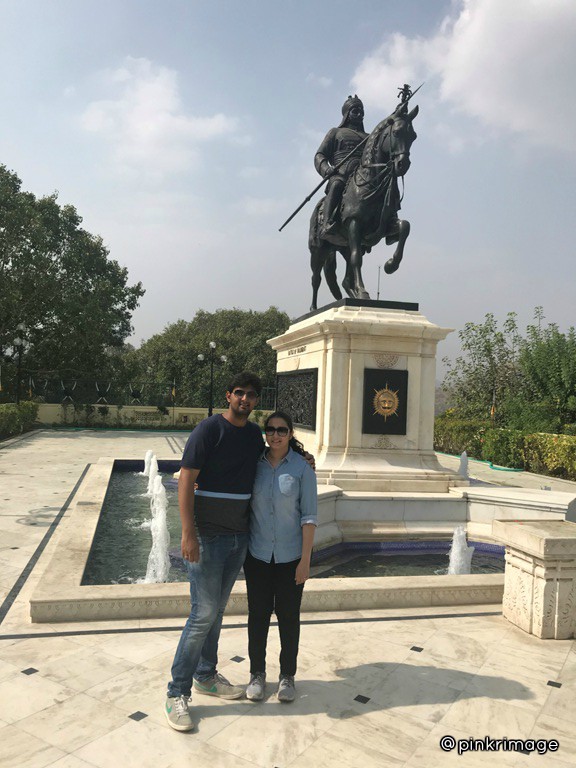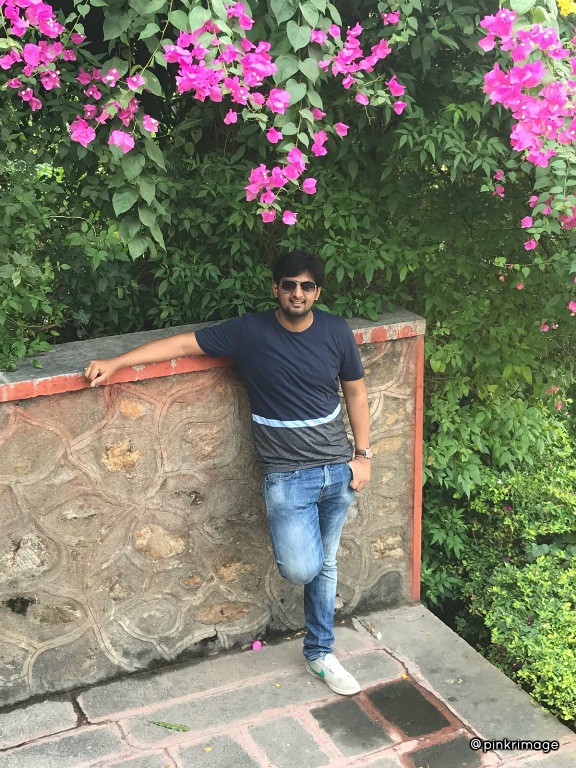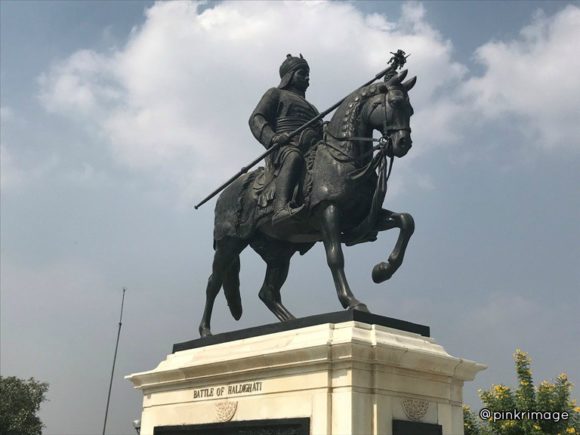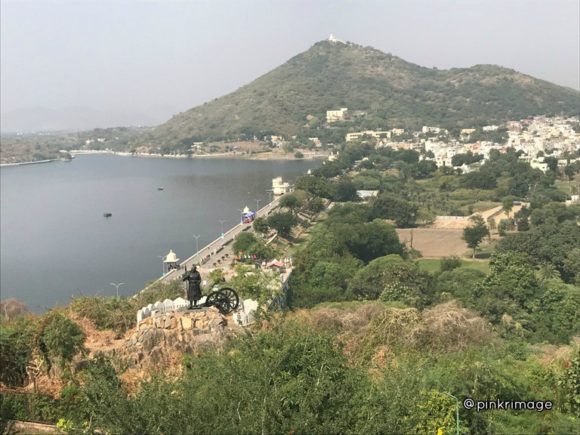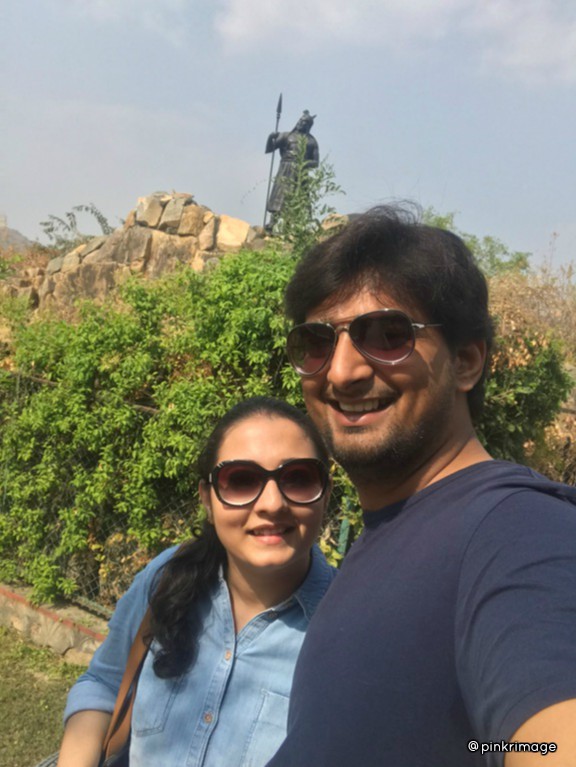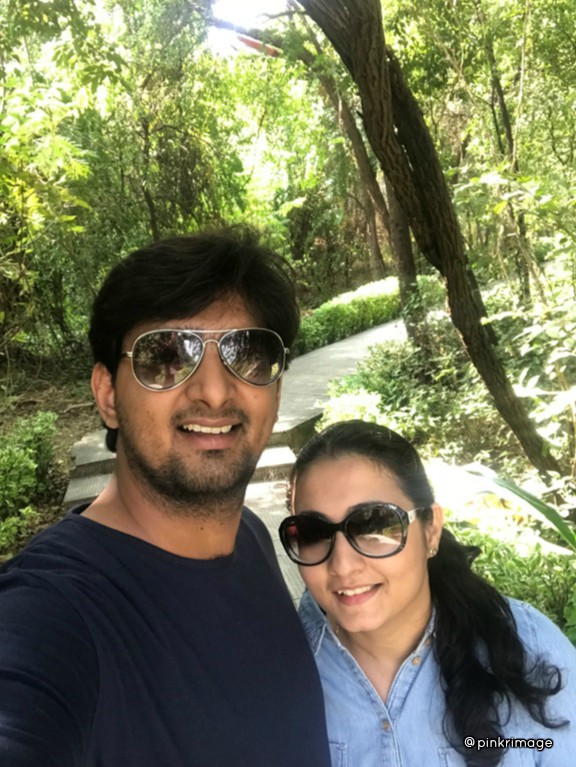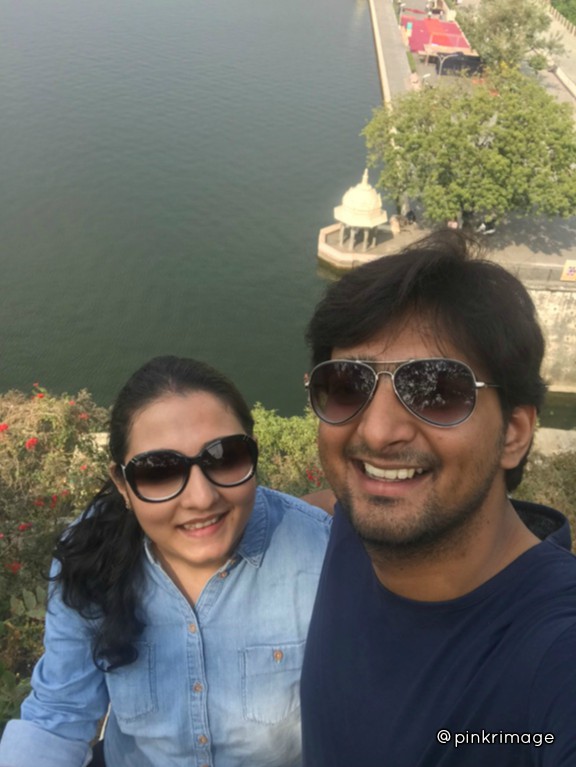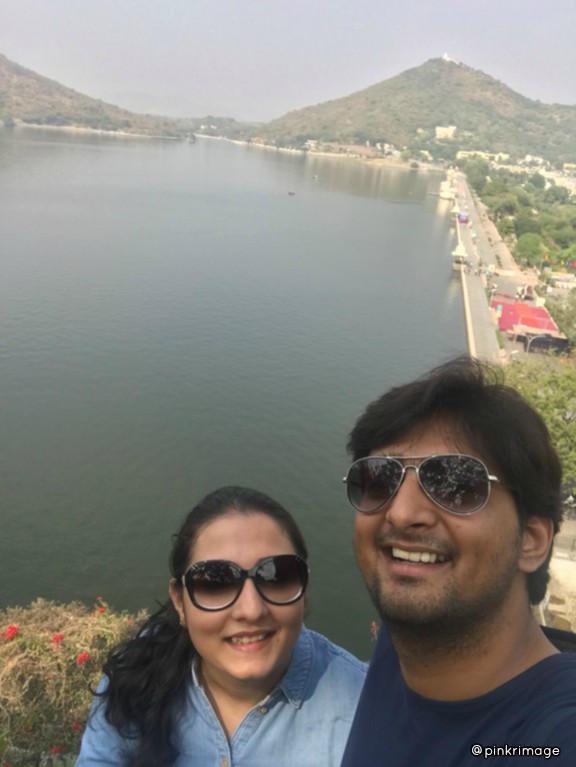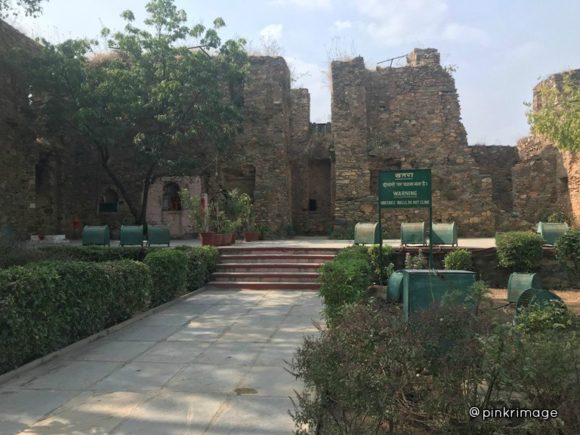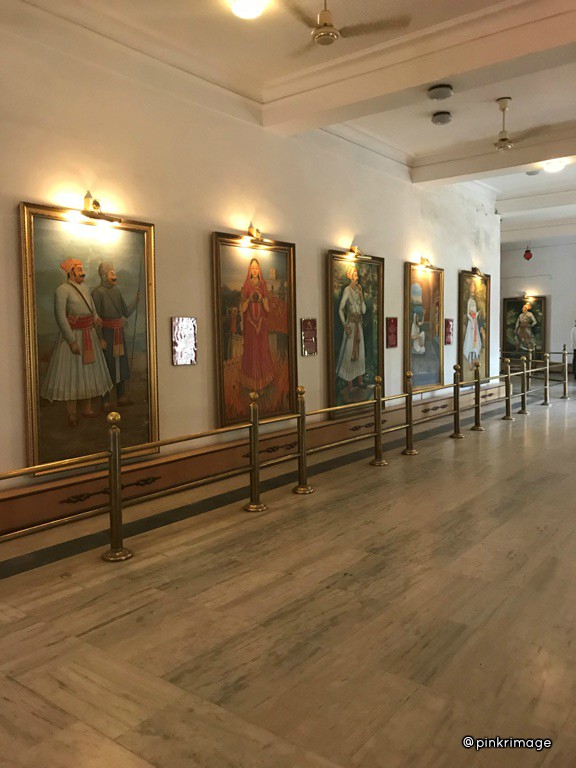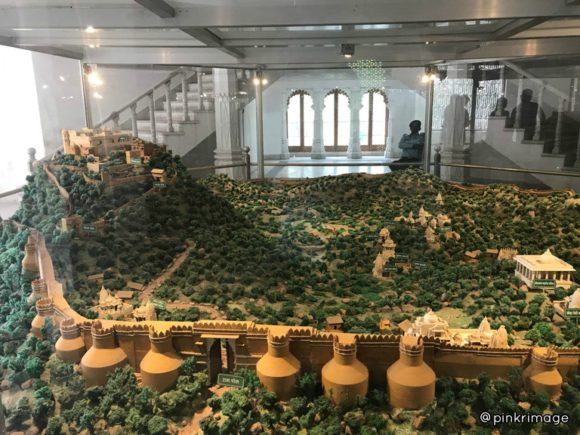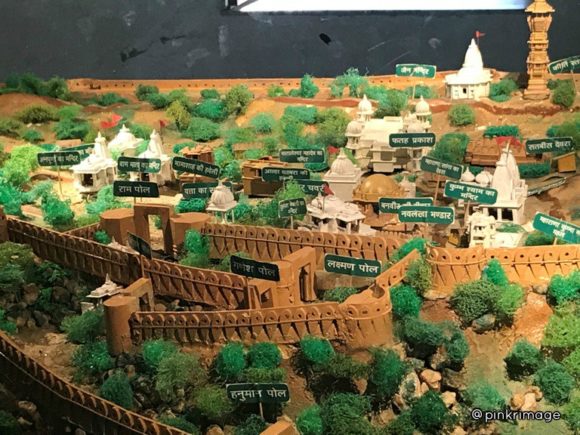 After this, we went for a 2nd boating ride at Fateh Sagar Lake but this time we chose a 15-minute normal boat ride instead of the speedboat we did earlier. It is always a beautiful view and this boat ride gives you a really serene and calm view of the city and the garden situated in the middle of the lake. We then had lunch at "Traditional Khana" which is famous for its Rajasthani thalis or the traditional Rajasthani dishes. This is a must-visit restaurant in my opinion. The food is exceptional and so is the hospitality.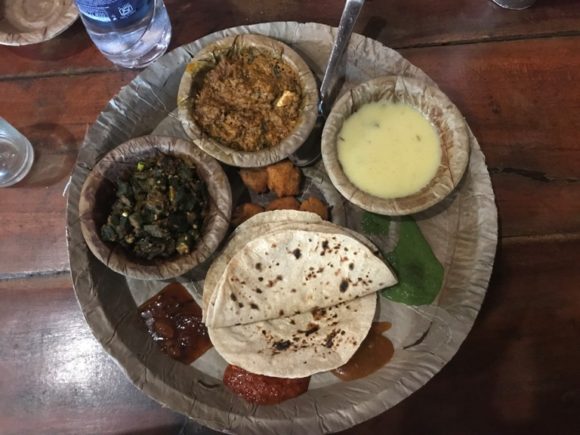 [stextbox id='custom' color='ffffff' bgcolor='c94b4b' bgcolorto='c94b4b' image='null']Saheliyon ki Bari/Saheliyon ki Badi, Udaipur:[/stextbox]
The next stop was this beautiful garden monument situated right in the middle of the city. This was built by Rana Sangram Singh for his queen and her 48 attendants. He wanted his queen to enjoy her time with her maids without any inhibitions or shyness. The complex has lotus pools, gardens, and rooms in which the royals enjoyed. It also has many fountains and the water supply is done through Fateh Sagar Lake. We also hired a guide here as we wanted our pictures plus he told us many things that we would not have normally known if we came on our own.
Pictures of Saheliyon ki Bari, Udaipur: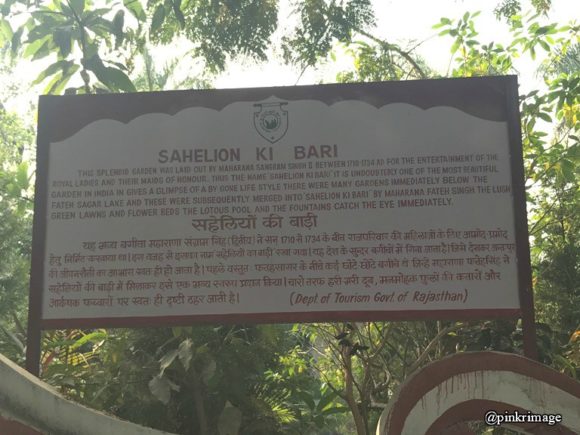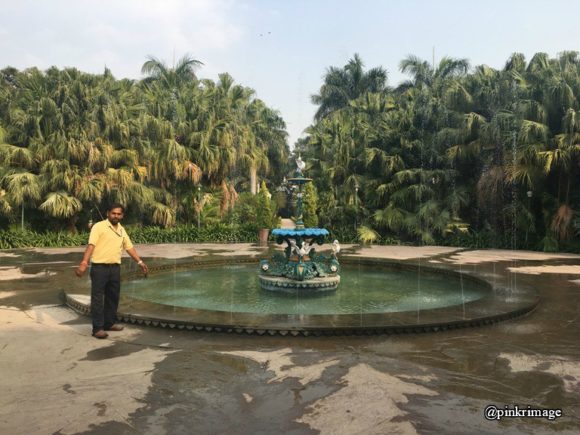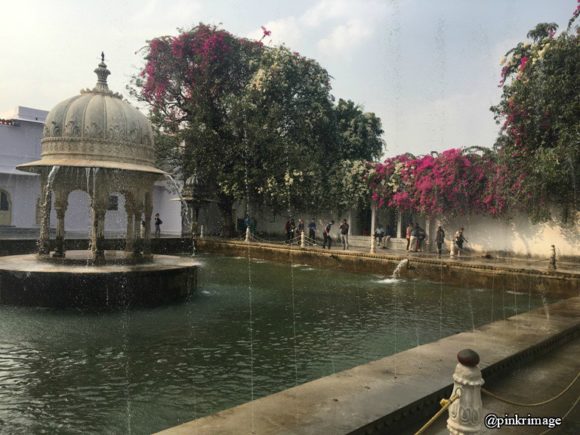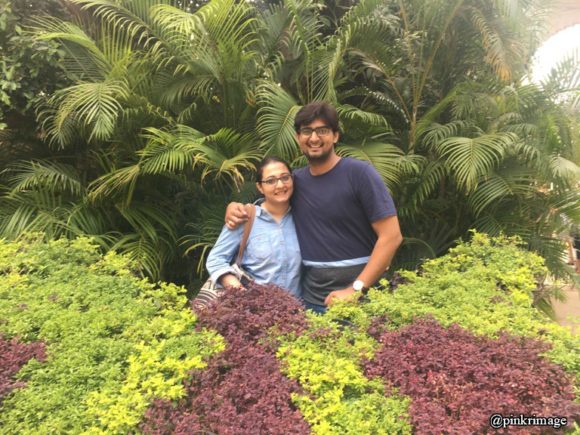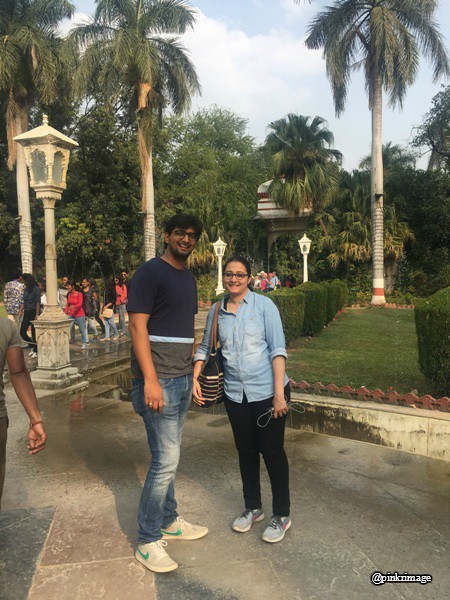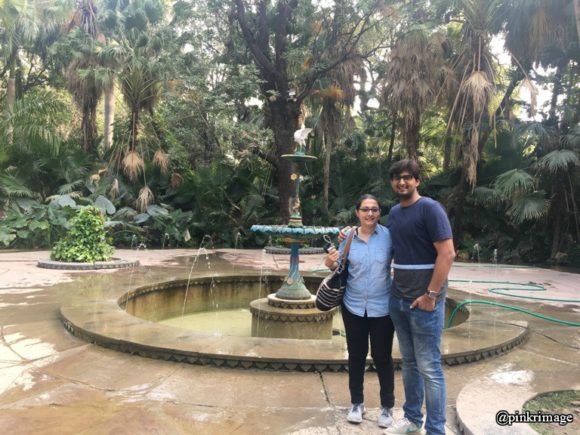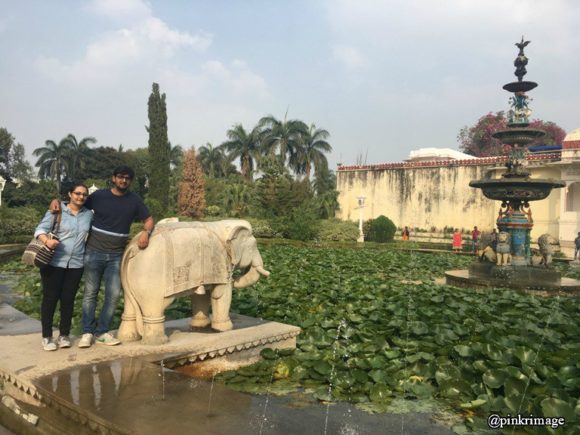 [stextbox id='custom' color='ffffff' bgcolor='c94b4b' bgcolorto='c94b4b' image='null']Doodh Talai lake & Karni Mata ropeway/ Karni Mata, Udaipur:[/stextbox]
Next, we went to the Doodh Talai lake and the Mansapurna Karni Mata temple situated atop a hill. You can take an uber to reach here. The lake has nothing to see and it is not maintained properly. The temple can be reached after a small ropeway ride after which you have to climb some stairs. This temple is dedicated to Karni Mata and offers a breathtaking view of the whole city. You should definitely come here just for the view if nothing else. The temple premises also houses white rats as they are believed to be the children of Karni Mata. The main Karni Mata temple is situated in Bikaner, Rajasthan which is much more famous and attracts devotees from all over the world.
Pictures of Karni Mata Temple, Udaipur: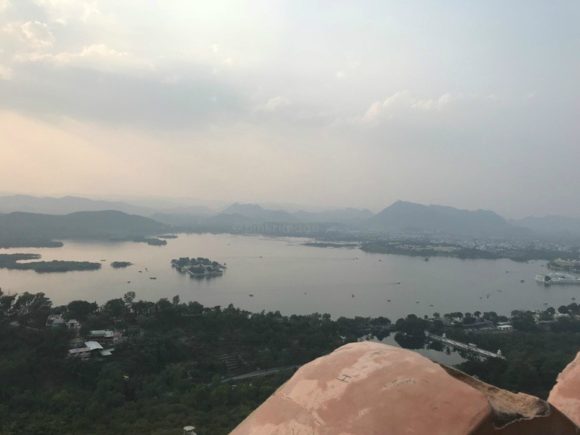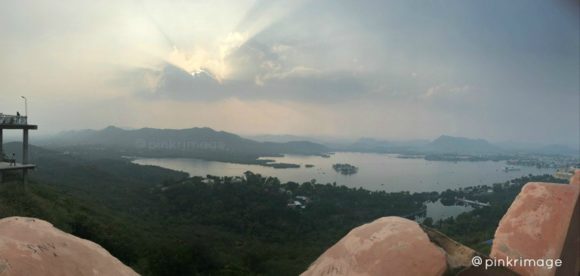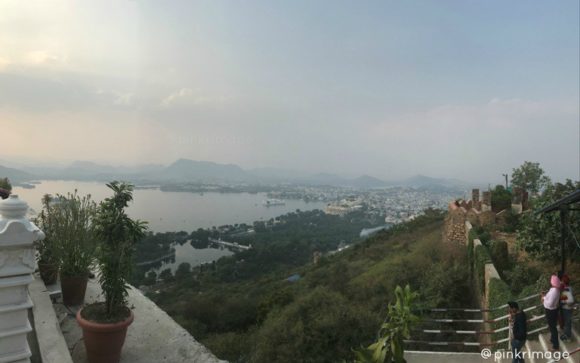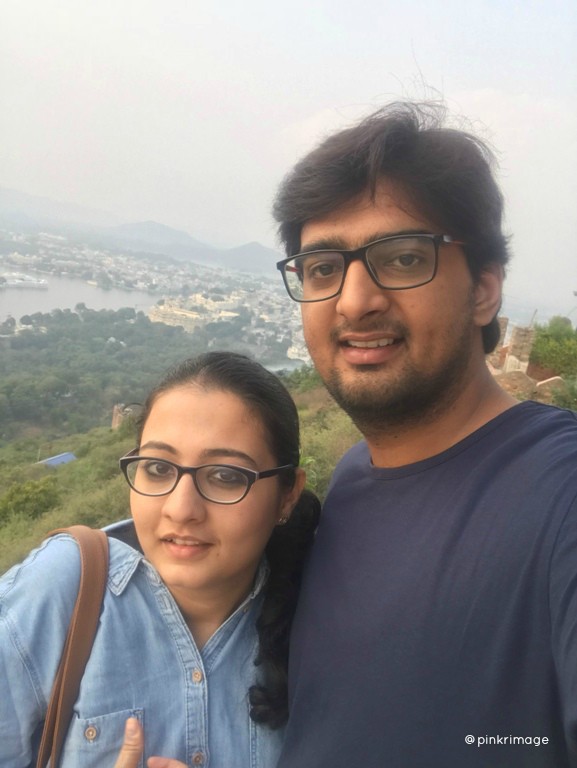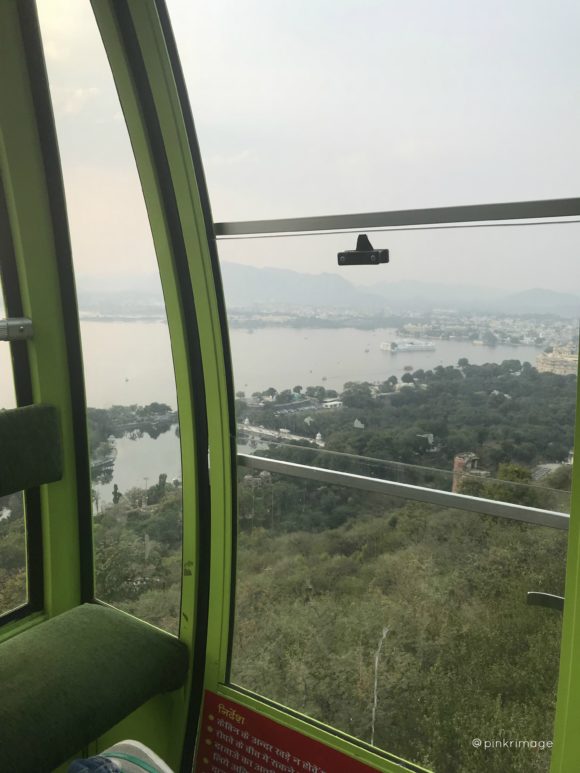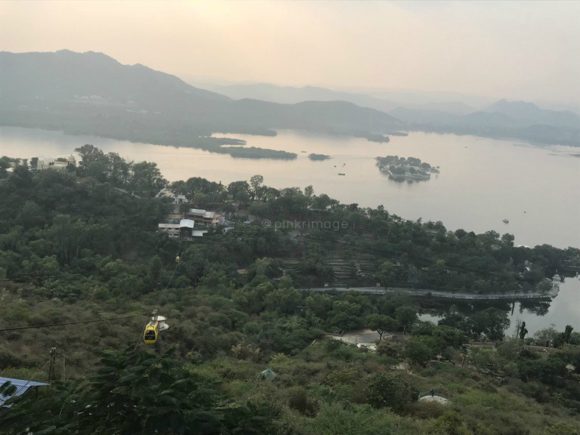 [stextbox id='custom' color='ffffff' bgcolor='c94b4b' bgcolorto='c94b4b' image='null']Under the Sea Aquarium, Fateh Sagar Pal, Udaipur:[/stextbox]
Someone told us that the Fateh Sagar Pal and Chowpatty is like the Marine Drive of Udaipur and we must go there at night to enjoy a beautiful view of the lake and the lights. We reached there a little early around sunset and decided to visit the Under the Sea Aquarium which is situated right there on the lake. It is said to be the biggest aquarium in India but i am not sure. It was good but i was expecting more of big fishes and marine species rather than small windows of tiny fishes.
Pictures of Under the Sea Aquarium, Fateh Sagar Pal, Udaipur: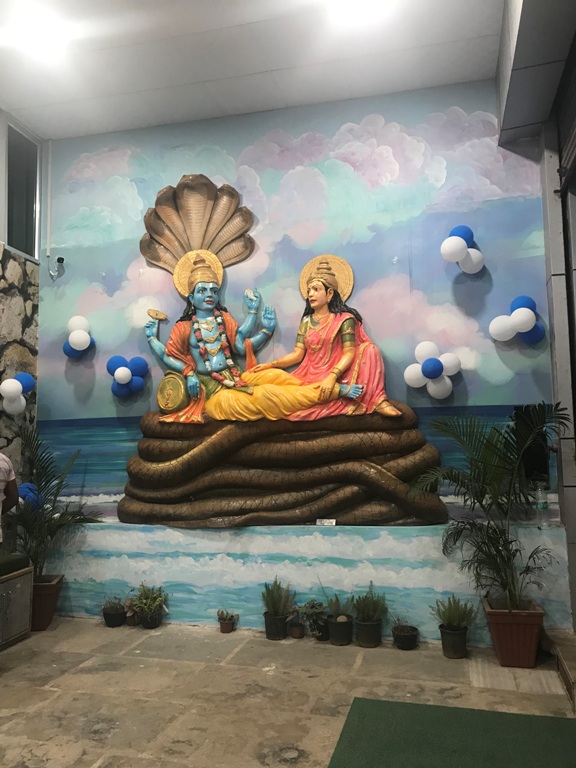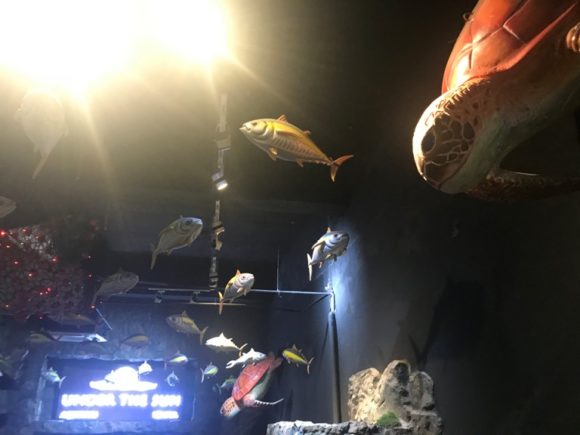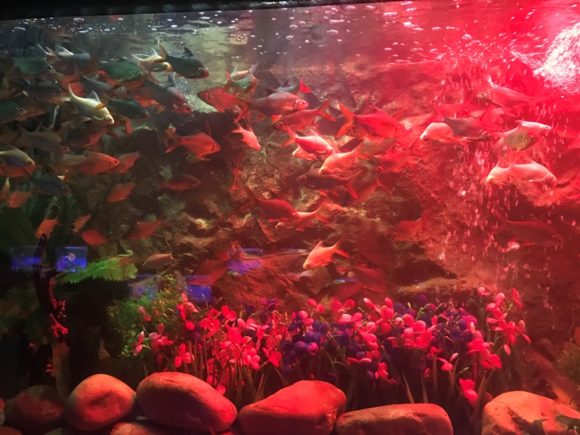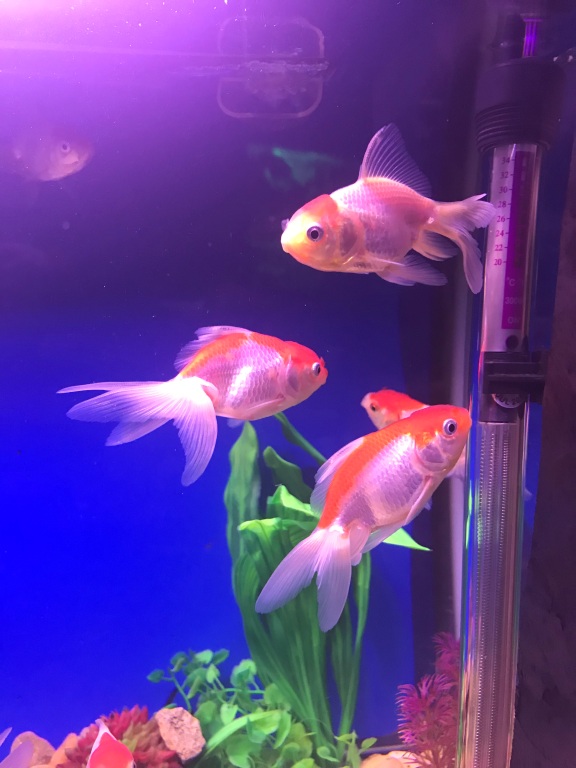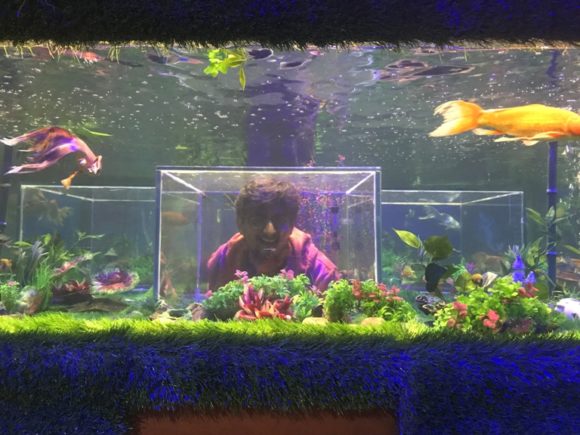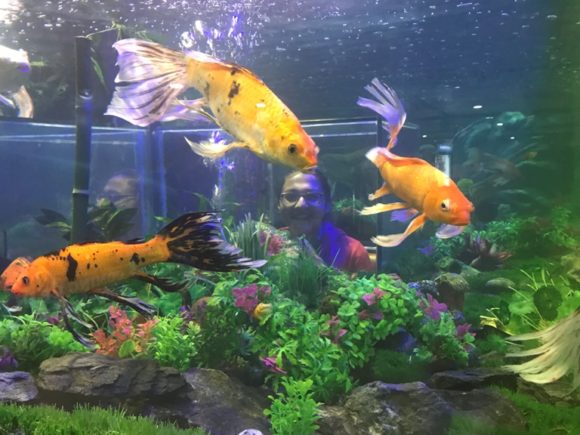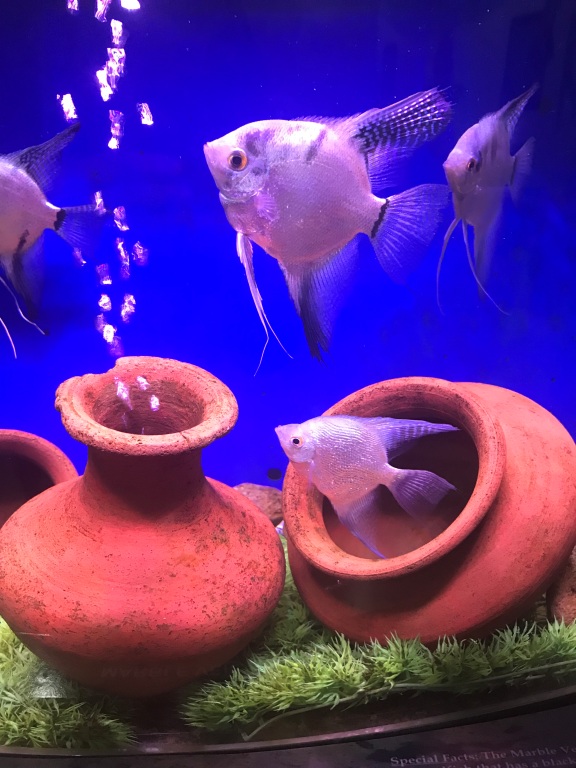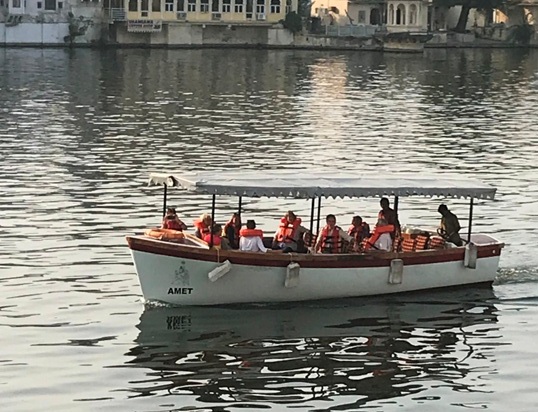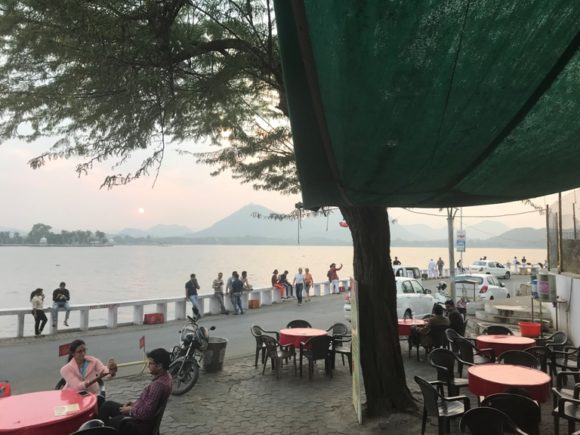 [stextbox id='custom' color='ffffff' bgcolor='c94b4b' bgcolorto='c94b4b' image='null']Day 3: Chittorgarh fort/ Chittor Fort, India:[/stextbox]
We checked out of Radisson Blue on the third day after a full breakfast and headed to the famous Chittorgarh fort. It is approximately 150 km from Udaipur. The road is pretty great and we reached the fort in around 2 hours. This fort is in the news right now because it is the fort of Raja Ratan Singh and his queen Rani Padmini, on whose life the controversial film "Padmavati" is in the news right now. The fort was closed due to the protests a day before we were supposed to go but it opened on the day we reached.
Now i was very very excited to see this fort since i wanted to know all about the real story of Rani Padmini and to see the actual "Johar" or self-immolation spot where she and the other Rajput burned themselves to protect their dignity and pride when Alauddin Khilji raided the fort and killed Maharaja Ratan Singh.
When we reached the base of the fort, the guides on the entry gate surrounded us. They also follow the car on their bikes and keep asking if we want a guide which i found very scary and irritating. We finally reached the top and hired a guide who we thought looked genuine. When we think about the Chittorgarh fort, we imagine walking through the majestic palaces and seeing the insides of the fort that is a rich part of history and witnessed an extraordinary tale of love and pride.
What you get is…ruins. The fort is in complete ruins and you can drive through the lanes of the fort with the guide and he will keep explaining you more about the fort and the palaces. The main attraction which is the "Johar Sthal" or the site of self-immolation, is covered and converted into a garden. The Rani Padmini Mahal is visible only from a distance as it is situated in the middle of a lake and the only way is closed. The room which houses the famous mirror through which Alauddin Khilji saw a reflection of Rani Padmini is also closed for visitors.
The fort complex basically has urban houses where some odd 100-150 people live who work as guides and photographers in the fort. overall, It was not as good an experience as i though it would be. I will still try and take you guys on a photo walk through the fort. There are some good views you can enjoy from the fort but nothing very exceptional.
You obviously cannot miss visiting this fort but it is not something i imagined it to be plus the fort is in complete ruins and you do not need to even get down from the car. I mean i am not saying that reconstruct the fort for me to see but at least open the main rooms for visitors plus this fort definitely needs a better management. The entire tour took us about an hour to complete. One thing I would like to tell you is that there are very limited options for food around the fort. There is only one small restaurant at the entry gate of the fort.
Chittorgarh Fort, Udaipur pictures: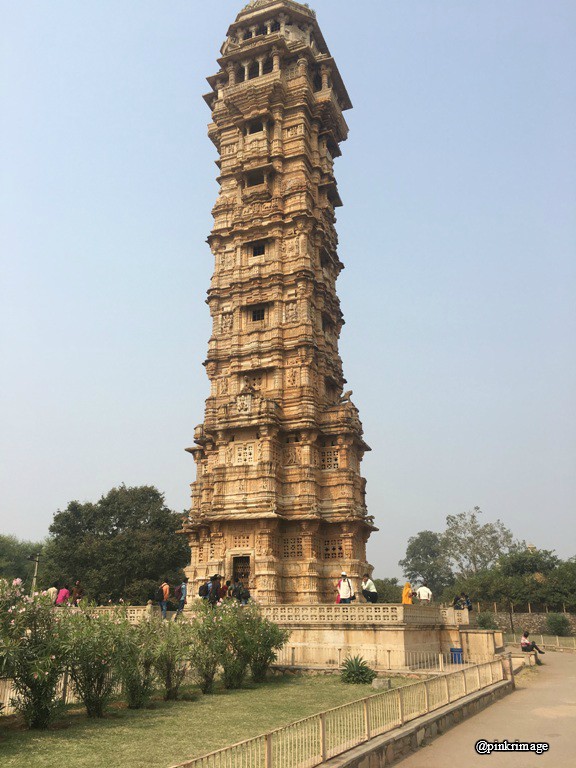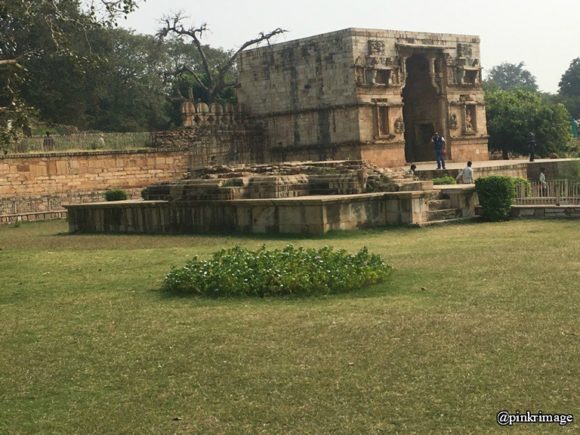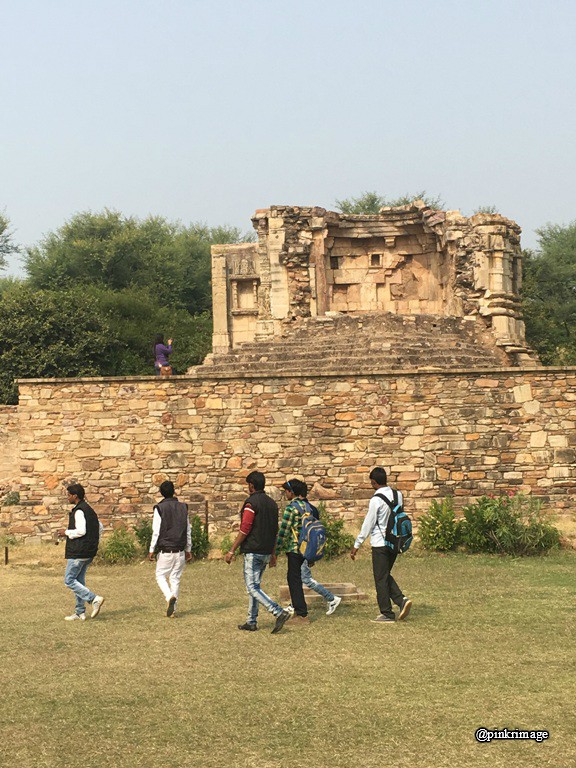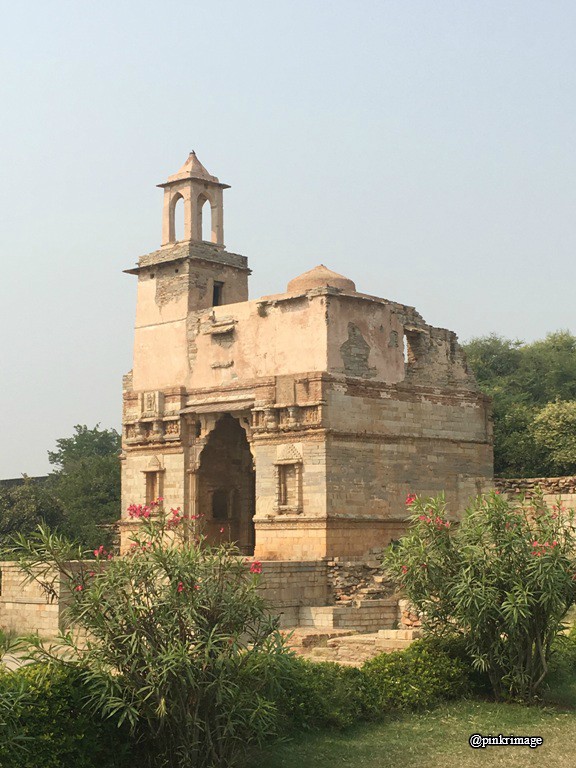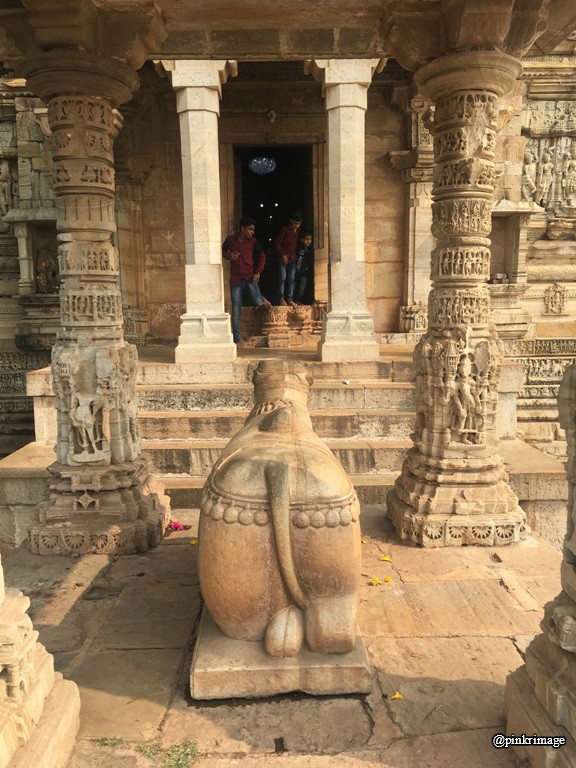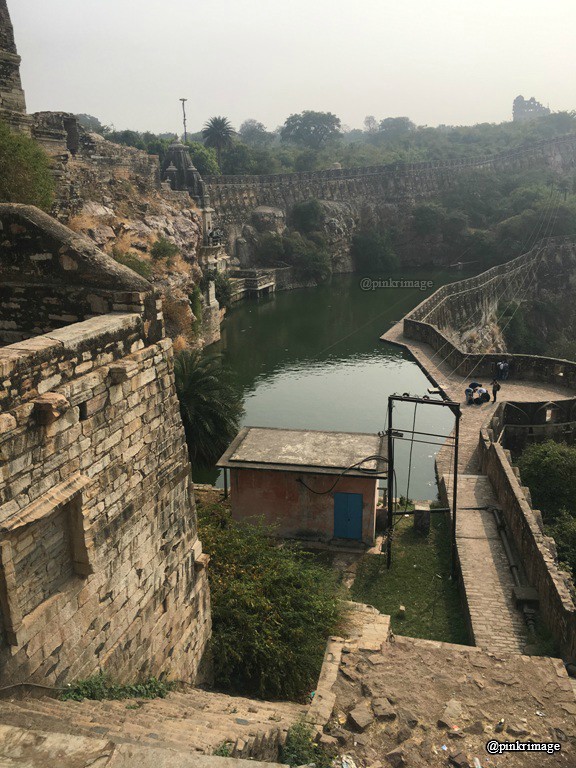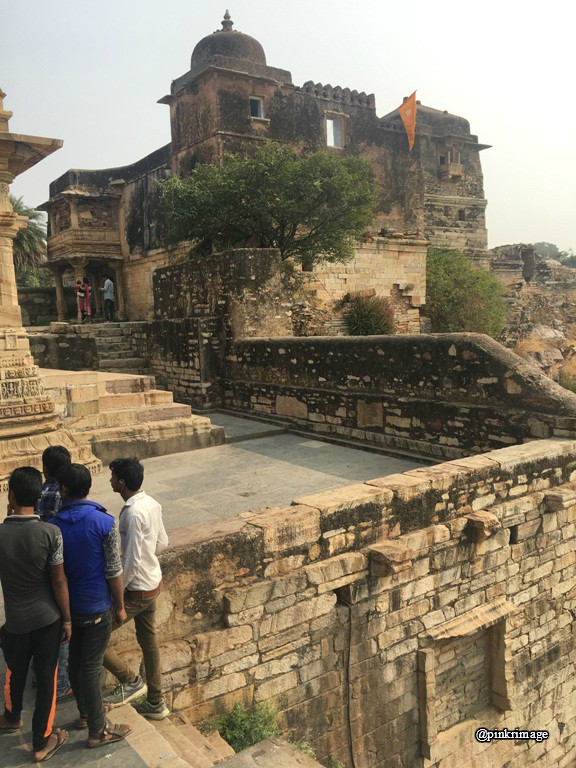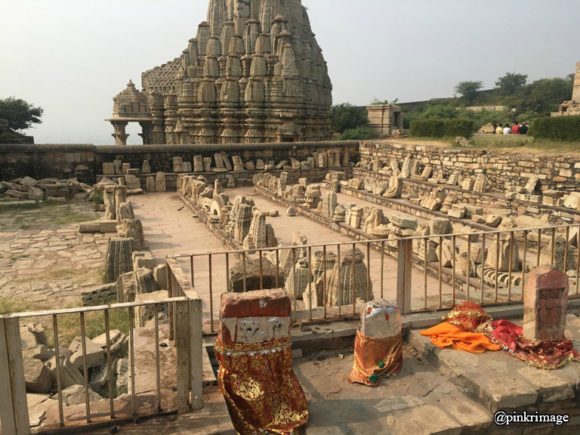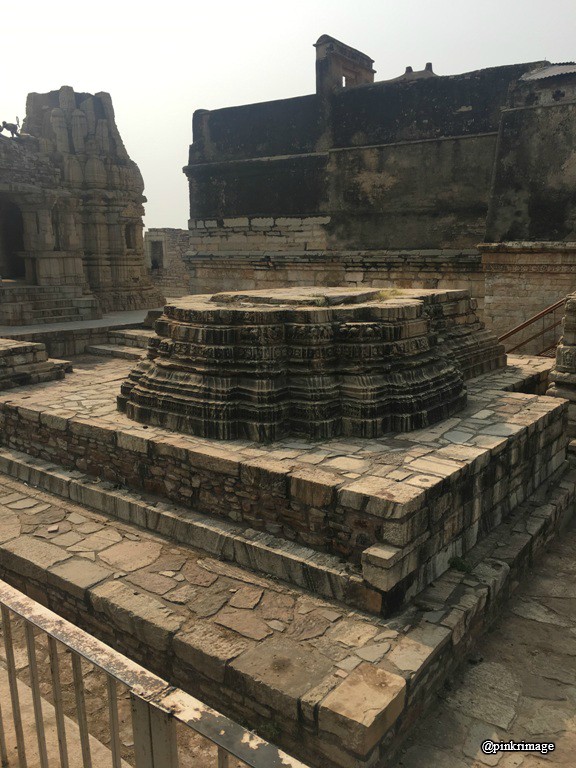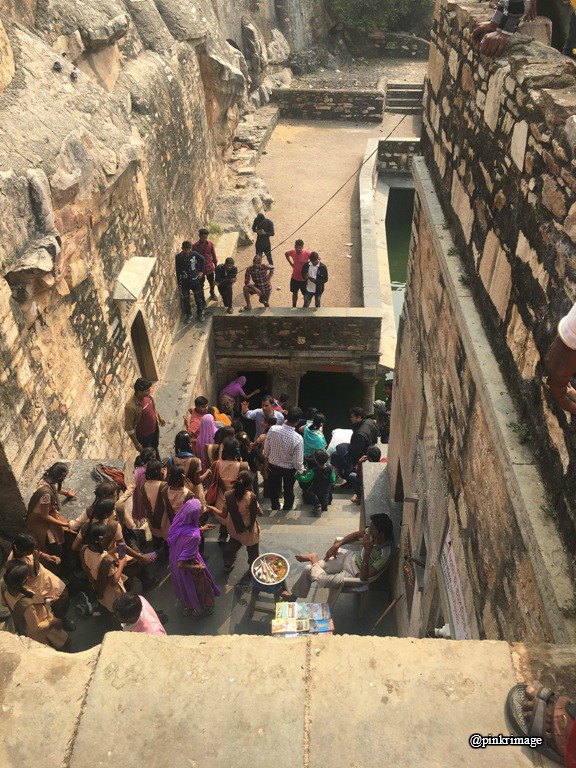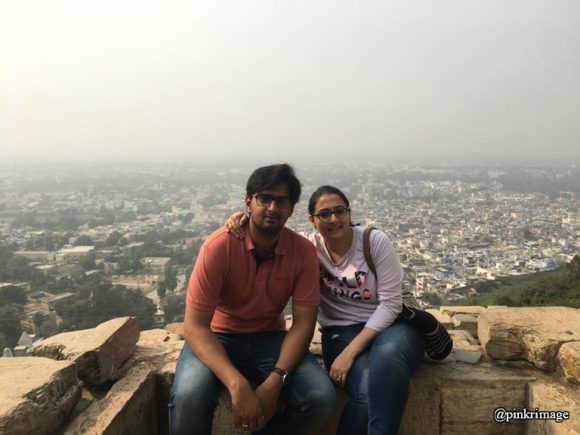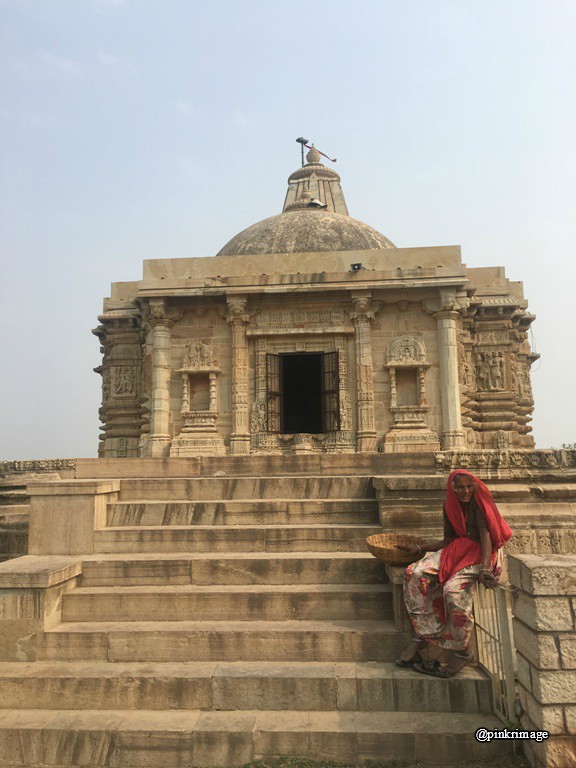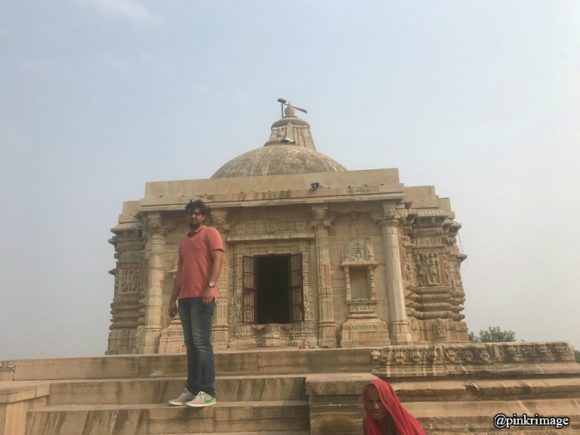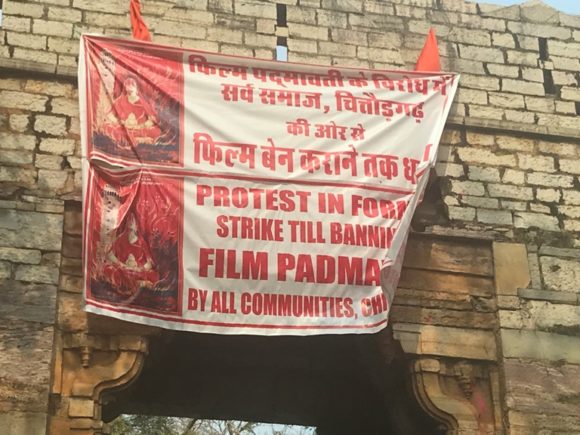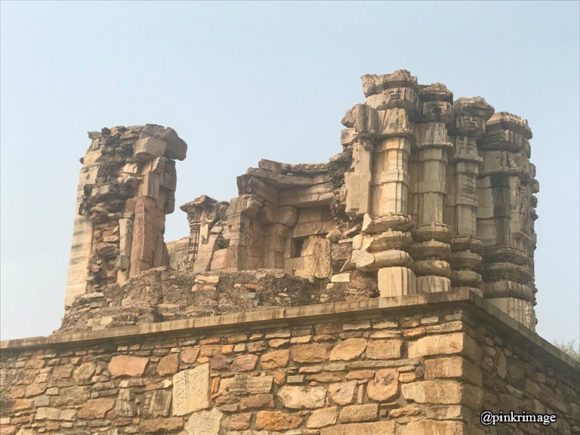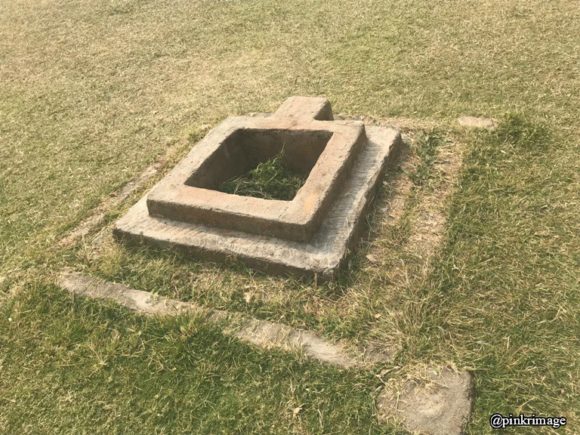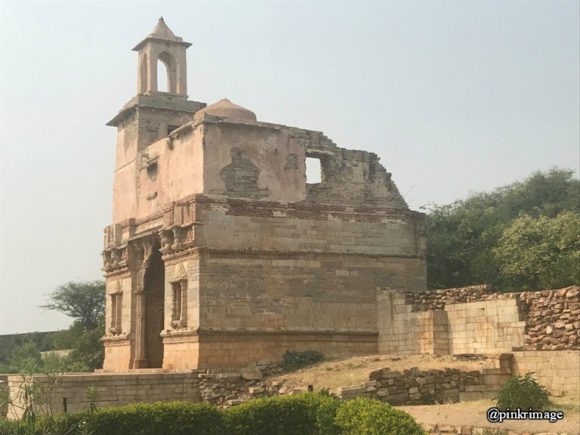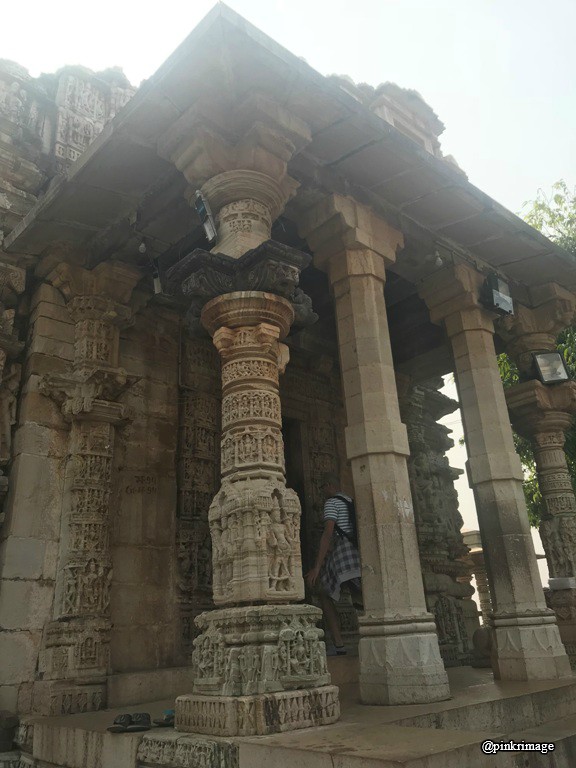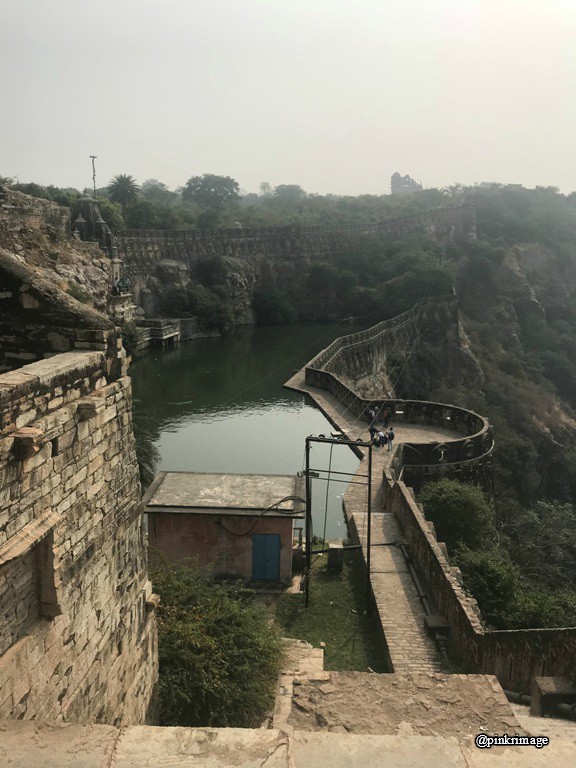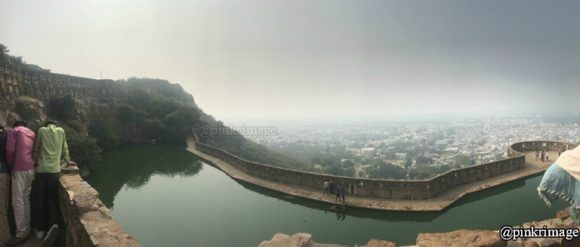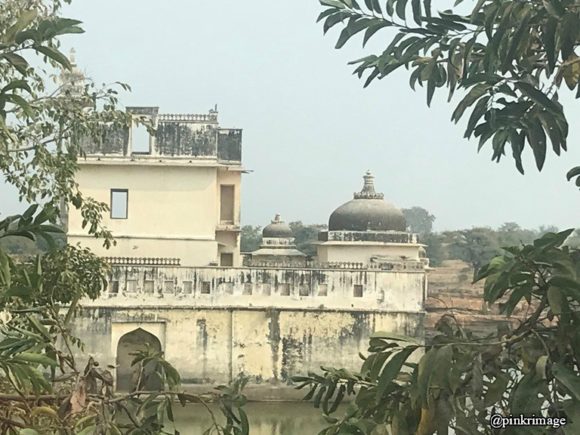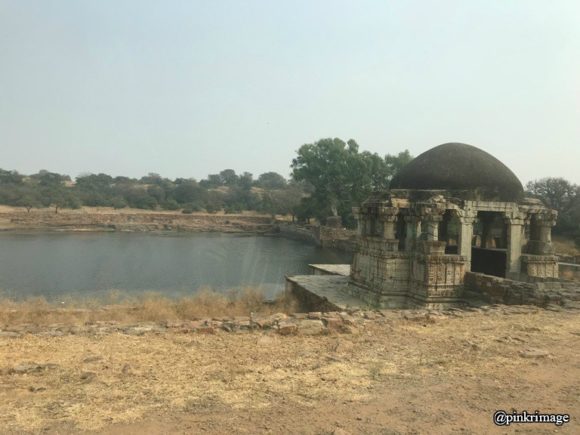 We had planned to go to Kumbhalgarh fort from Chittorgarh on the same day and had planned a night stay there but had to cancel this plan as the Kumbhalgarh fort was closed due to the "Padmavati" protests and there was no point driving to Kumbhalgarh and back if we cannot see the fort. So we drove back to Ahmedabad and reached in around 7 hours as the distance from Chittorgarh to Ahmedabad is around 400 kilometers and it was getting dark so the drive was slower than daytime.
How to Plan a Trip to Udaipur, India:
Top 10 places to visit in and around Udaipur, India:
Udaipur City Palace

Jagdish Temple

Ambrai Ghat View and Restaurant

Fateh Sagar Lake pal and boating

Saheliyon Ki Badi

Sajjangarh Monsoon Palace

Karni Mata Temple and Ropeway

Pratap Smarak/Maharana Pratap Memorial, Moti Magri

Chittorgarh Fort

Kumbhalgarh Fort tour and light and sound show.
Places you can skip:
Bagore ki Haveli

Sukhadia Circle

Under the Sea Aquarium( if you have seen better aquariums).

Doodh Talai
Excited to visit Udaipur?
Plan your trip using MakeMyTrip to get the best rates on flights.
You can book a hotel using MMT or Treebo which offers decent discounts on great hotels.
For roaming in and about the city, hire an uber or drive yourself a ZoomCar.
So this was my exhaustive post about my experience visiting Udaipur, India. My favorite palace was definitely the Udaipur City Palace. Have you visited Udaipur City palace? Share your experiences below.