Travelling for the first time certainly has potential to be daunting – especially when it comes to working out just what you should be packing. Rest assured it's easier than you may think. Here are five travel essentials you mustn't forget when getting your traveling bag ready.
[stextbox id='custom' color='ffffff' bgcolor='c94b4b' bgcolorto='c94b4b' image='null']First aid supplies[/stextbox]
Ensure you've got a sufficient range of medical supplies when it comes to packing your traveling bag. Too often are travelers caught out by not having any medication to aid an illness or injury – consider what you'll likely need to take at some point, from diarrhea relief to paracetamol, and allergy tablets to cold medicine.
Think about physical injuries, too, and how you'll treat them. Bandages, plasters and antiseptic wipes or cream are always a safe bet in ensuring you'll be kept safe and your wound will heal quickly and without complication. Travelling often leads to you sporting a cut or two, whether you expect it or not – be prepared.
[stextbox id='custom' color='ffffff' bgcolor='c94b4b' bgcolorto='c94b4b' image='null']Comfortable clothing[/stextbox]
When it comes to packing clothes, you're going to have to work at not dragging your entire wardrobe around with you ­– not only will you have trouble fitting all your clothes into a small bag, but you need to consider what's suitable and sensible to wear when traveling the world.
Lightweight clothing is the best option, as you're able to layer it for the colder climates and it won't prove to be too thick for the heat, either. Bring a shirt or two for smarter occasions, a fleece for those chilly nights and comfortable shoes for walking. And please, leave the singlet at home – nobody appreciates it when traveling.
 [stextbox id='custom' color='ffffff' bgcolor='c94b4b' bgcolorto='c94b4b' image='null']Your mobile phone[/stextbox]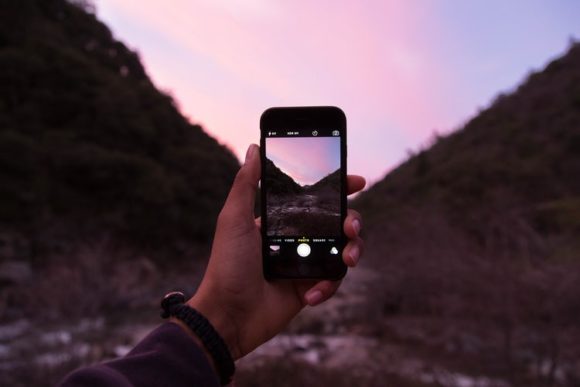 Sure, you might want to go off the grid and escape for a while. But don't leave your phone at home. It's important you have it on you as often as possible, whether it be for an emergency, using an online GPS or simply catching up with family and friends back home.
It's not often people go anywhere without their phones nowadays, but if you are tempted to cut yourself off, think about how much you'd regret it when you're stuck in a sticky situation unable to contact anyone. If you're that eager to disappear for a while, just turn it off and keep it in your bag until you need it but mobile is one of the most important travel essentials you should carry.
[stextbox id='custom' color='ffffff' bgcolor='c94b4b' bgcolorto='c94b4b' image='null'] Sunscreen [/stextbox]
 Regardless of how mild you think the weather may be, the risk of burning after exposing your skin to the sun is incredibly high in many popular traveling hotspots – so ensure you're regularly applying the sunscreen to stay out of harm's way, especially on your face.
When you skip the sunscreen, you're putting yourself at risk of dangerous illnesses such as sunstroke and even sun poisoning, something many travelers are unaware of. The symptoms are serious and often end in a hospital stay – it's not worth it. Keep applying sunscreen throughout the day to keep yourself healthy.
 [stextbox id='custom' color='ffffff' bgcolor='c94b4b' bgcolorto='c94b4b' image='null']A camera[/stextbox]
Although your smartphone is likely to do a good job in terms of taking photographs and a camera is not one of the absolute travel essentials, bring a camera along if you're really looking to snap some expert pictures. Taking photos is necessary to combat the post-holiday blues when you get home – it's always easier to cope with when you can look back on your experience.
There's a lot more you can do with your pictures than just putting them on social media, too. Consider hanging some around the house for visual reminders of your first ever travel experience, as well as inspiration for booking your next flight out into the big, wide world.
So these are some of the must-have travel essentials you should definitely have in your travel bag whenever you are traveling. What do you pack when you go on a vacation?