As some of you requested for pictures of my new home, i thought to do a post on how to do your home decor in a way that it looks elegant yet breathable. Some people cram everything they own into displays of their house and it starts to look like a showroom rather than a cozy home. In home decor, less is more. I try investing in a few great pieces rather than many ordinary things.
When i shifted into my new house, i had a certain idea in mind as to how it should be decorated. I wanted sheer lacy curtains to play peek-a-boo with the natural light, i wanted solid wooden furniture and i wanted really cozy jump right in sofas. So  the best thing to do is go to Urban Ladder. This is my favorite website when it comes to buying furniture online. The sheer amount of options i get is crazy.
I ordered a blue hand-tufted carpet and an entry-way mirror from UL and the entry way mirror is a conversation started at my home. It is really multipurpose as i keep all my keys there along with spare change to buy things. It is perfect for that last check of makeup before heading out. Since i had kept all the other things in earthy shades, i wanted a little colour with this blue carpet which provides a perfect contrast against the earth tones. I also played up the sofas with funky geometric print cushions which give a great pop of colour to the sofas.
Some days later i also ordered another rug(Metoh Shaggy Rug) which is a really soft shaggy rug in ivory. It makes my living room look bigger and brighter. I keep alternating between these rugs whenever i like.
Bean bags are a must at our place and the two bean bags give extra seating space in case of guests too. They give the home the young feel and are easy to lounge around when you want to see a movie.
So some home decor tips from my side would be:
Less is more. Buy less great pieces rather than many ordinary pieces.
Color coordinate. Not everything looks good with everything. Don't go all out on colours or don't go all boring with neutral tones. Spice it up.
Whites make the rooms look bigger and brighter. Get sheer curtains on light colours to get a little natural light in the room without opening the windows.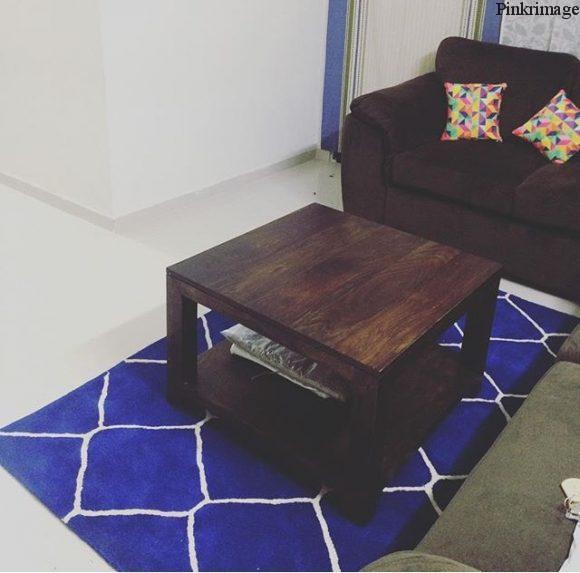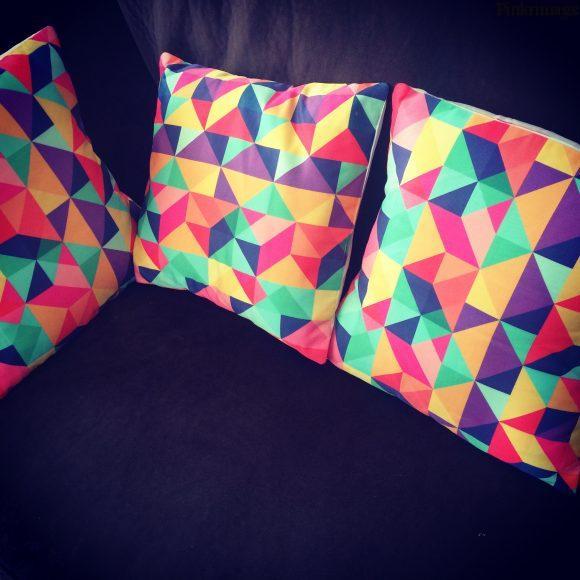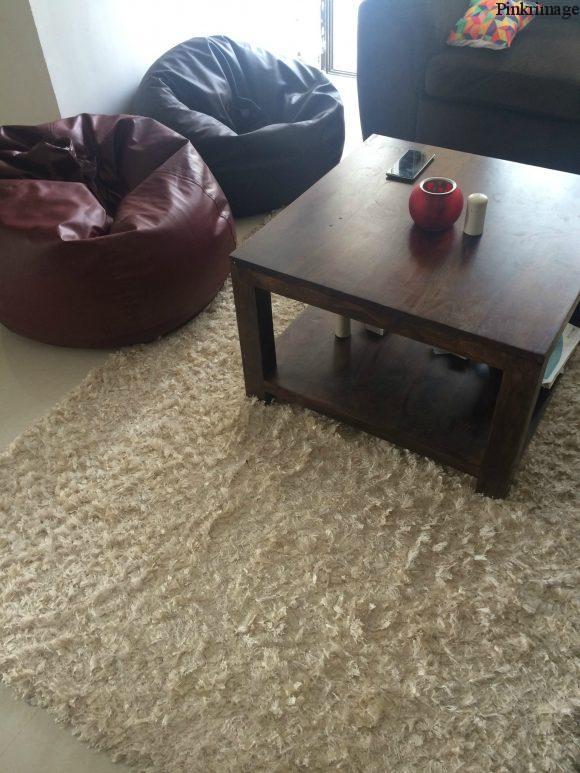 What ideas have you implemented in your home?
*All these products have been bought by my own money*