As most of you know…i got married last month!!
*and now i am cheating on makeup with home decor*
We just moved into the new house and it is all a mess right now. I will put up my favorite pieces or home decor pictures when the house is fully done. For now, all we are doing is washing all the laundry that has been shifted to the new place and was covered in dust when we came back from our honeymoon.
Limeroad.com is an online shopping website for apparel, bags, footwear, home decor, kitchen and accessories. when they came up with the campaign, i chose the thing i wanted the most!
Tada!!
*A laundry basket*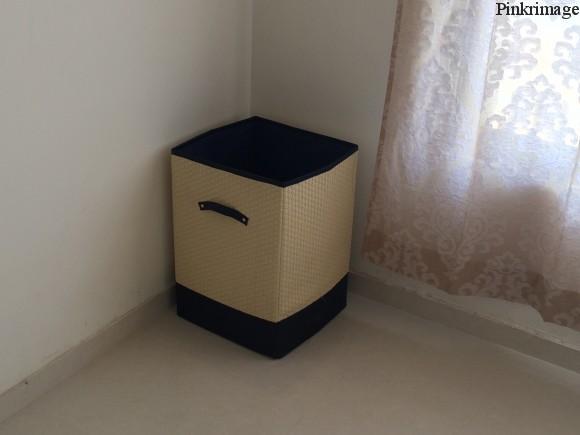 I have always looked at movies and TV shows where people put there clothes in a proper laundry basket and then on a sunday, casually wash them in the machine and have freshly washed laundry back to the wardrobe. At our place we had the maid wash clothes everyday so there was no laundry basket scenes 🙁
I have been meaning to order a lot of other items from the site and will soon update you with all the other home decor pieces or ideas i have implemented in our new home.
Till then you can shop online with limeroad.com for all knick-knacks related to home Decor. I also love their ethnic indian collection so you should check out that too!
Cheers!
*Sponsored post