Hello everyone! Today I am reviewing the L'OREAL PARIS DERMO EXPERTISE GENTLE LIP AND EYE MAKEUP REMOVER. It is a bi-phase formula which can be used to remove both lip and eye makeup, as is evident from its name. Since it has oil as well as water components, it can be used to remove stubborn waterproof makeup too and the best makeup remover for sensitive skin.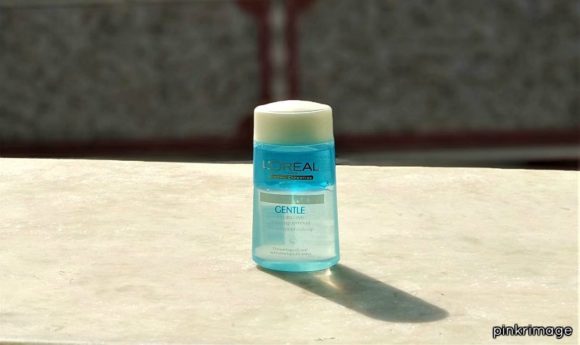 Most removers contain harmful chemicals which I don't want anywhere near my skin, especially around the eye area. Others are not that effective and take forever to remove waterproof mascaras or dark lipsticks. This is why I generally avoid makeup removers and use baby oil or olive oil instead. However, oil does cloud my eyes and I have to wait till the fog clears to wear contact lenses again. So when one of my friends suggested this one, I decided to give it a try. To my surprise, I loved it. Let me explain why.
WHY SHOULD YOU USE A MAKEUP REMOVER?
A flawless makeup requires a clear skin base. To get this, it is essential that you remove your makeup before going to bed. If you let makeup linger on your skin for a prolonged period such as a whole night, it will give you endless skin problems and increased pore size. Thus, a good makeup remover is an indispensable part of your kitty. You can also make do a makeup remover DIY at home easily.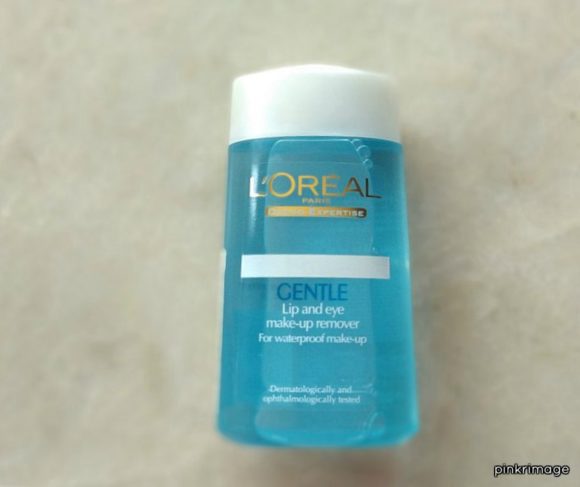 SHELF LIFE: 3 years
WHERE TO GET IT: Nykaa, Amazon or your local store. I bought it on Nykaa for just Rs.465, so I would definitely recommend this option.
PRODUCT CLAIMS: Gentle Make-Up Remover for Eyes & Lips effectively removes waterproof and long-lasting make-up leaving no greasy film around the eyes. It's refreshing and gentle formula is suitable for sensitive eyes and contact lens wearers.
HOW TO USE:
Take a small amount of remover on a cotton pad and gently wipe

across

your eyes and lips.

Follow with a clean tissue to remove any makeup residue.

If you are having trouble to remove waterproof mascara or kohl on your waterline, do not rub or irritate the area as is it is very sensitive. Instead, hold the cotton pad or ball against the area for a few seconds before wiping off. This will remove all traces of the product(s) easily as this is the best makeup remover for sensitive skin.

A small amount of this product goes a long way

so

remember not to overburden your cotton pad or ball at one go.

INGREDIENTS:  
WATER, CYCLOPENTA, SILOXANE, ISOHEXADECANE, ISOPROPYL PALMITATE, SODIUM CHLORIDE, DIPOTASSIUM PHOSPHATE, POLOXAMER 184, POTASSIUM PHOSPHATE, PANETHANOL, POLYAMINOPROPYL, BIGUANIDE, D&C GREEN NO. 6(C161565) (FIL B4885/2)
MY EXPERIENCE WITH L'OREAL MAKEUP REMOVER:
Packaging: The remover comes in a cute blue bottle made of plastic. It has a very small hole that is the perfect size for cotton balls and pads and dispenses just the right amount of product at one go. The name is written on the front side and other details as to ingredients, manufacturing and expiry dates are written at the back, both in white small fonts. The bottle seals tightly, preventing any spillage, hence making it very travel-friendly.
Consistency & Formula: The remover has a light, runny consistency. I was relieved to find that the product was not weirdly smelly. Since it is a bi-phase remover, it is divided into two layers – one, a darker opaque top layer and two, a clear lighter bottom layer. The top layer is oily and very effective in removing waterproof makeup. On the other hand, the bottom clear layer is aqua-based and feels like a pleasant mild lotion. As is the way with such kind of removers, you have to shake the product before use so that the two layers mix. The final bubbled up solution is also thin and runny and is easily absorbed by cotton pads.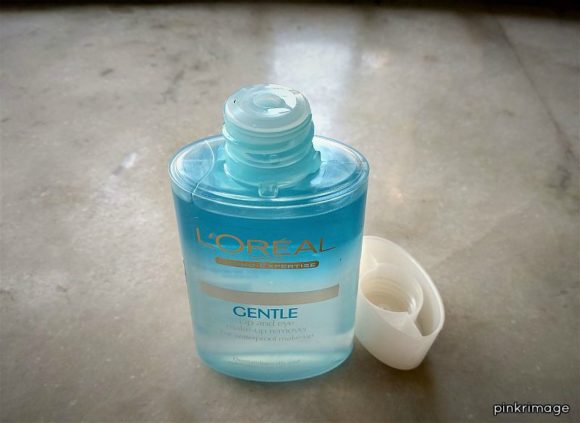 Effectivity: The remover does its job well. In removing makeup, it neither feels sticky nor does it cloud my eyes. It is rather gentle and did not cause any stinging sensation on the sensitive skin around my eyes. I also tried this on my lips and it works the same way. It does not dry out my lips but leaves them baby soft. With lighter colors, it takes off all the makeup in one swipe. With darker colors, one swipe leaves a slight residue. I usually follow it up with a wet tissue or cleanser. You can, however, definitely use another swipe of the same remover-soaked cotton pad to completely clear off the residue.
PROS OF L'OREAL MAKEUP REMOVER:
Great travel-friendly packaging

Works for both eyes and lips

Very light on the eyes and lips

No weird smell

Removes makeup in 1-2 swipes completely

Doesn't cloud the eyes

Doesn't make my lips chapped
CONS OF L'OREAL MAKEUP REMOVER:
A little expensive for the quantity given.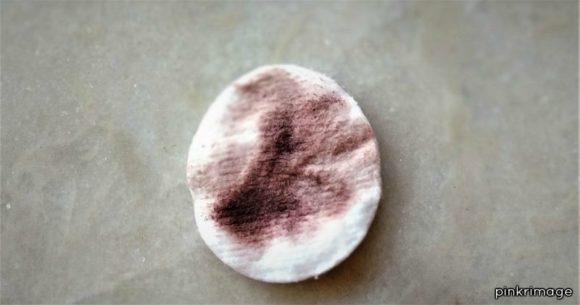 WOULD I RECOMMEND/ REPURCHASE:
Yes. If you are looking for a bi-phase makeup remover that is light on the eyes and non-drying on the lips, this is your pick as you cannot go wrong with the best makeup remover for sensitive skin.
PRICE:  Rs.520 for 125ml. You can buy this makeup remover here.
RATING:  4.8/5
Which is the best makeup remover for sensitive skin according to you?